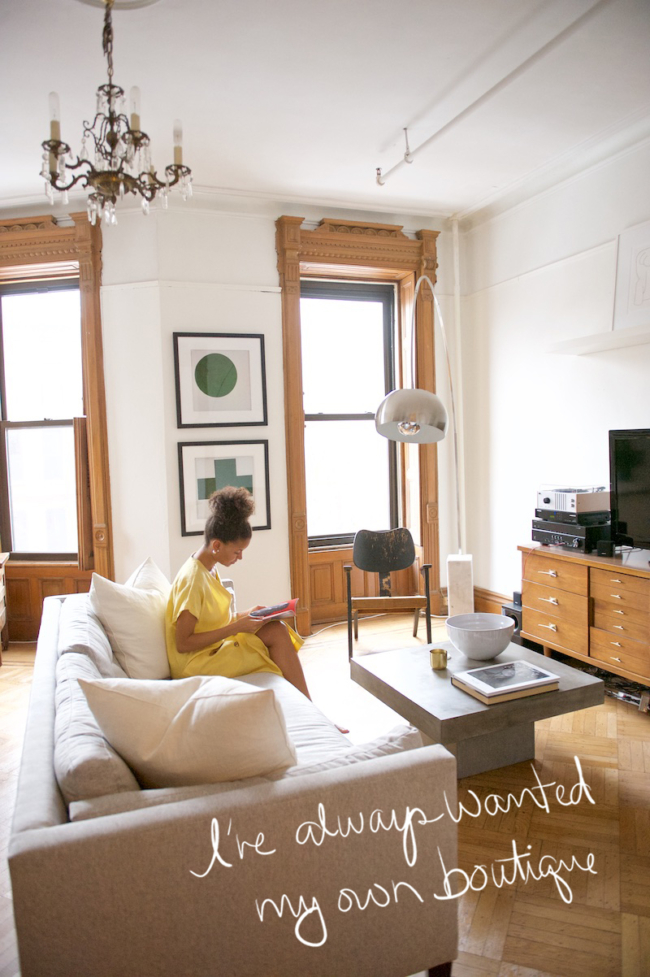 Definition: The Full Monty:
A
British
slang
phrase.
It is generally used to mean "everything which is necessary, appropriate, or possible; 'the works'"
. . .
I stumbled upon Kai's Instagram a week before I met her in person. Her style is incredible and she is the owner of
Sincerely Tommy
, a beautifully appointed boutique in Bedford Stuyvesant Brooklyn.
I knew instantly that I would love to get the full monty on Kai and her wardrobe.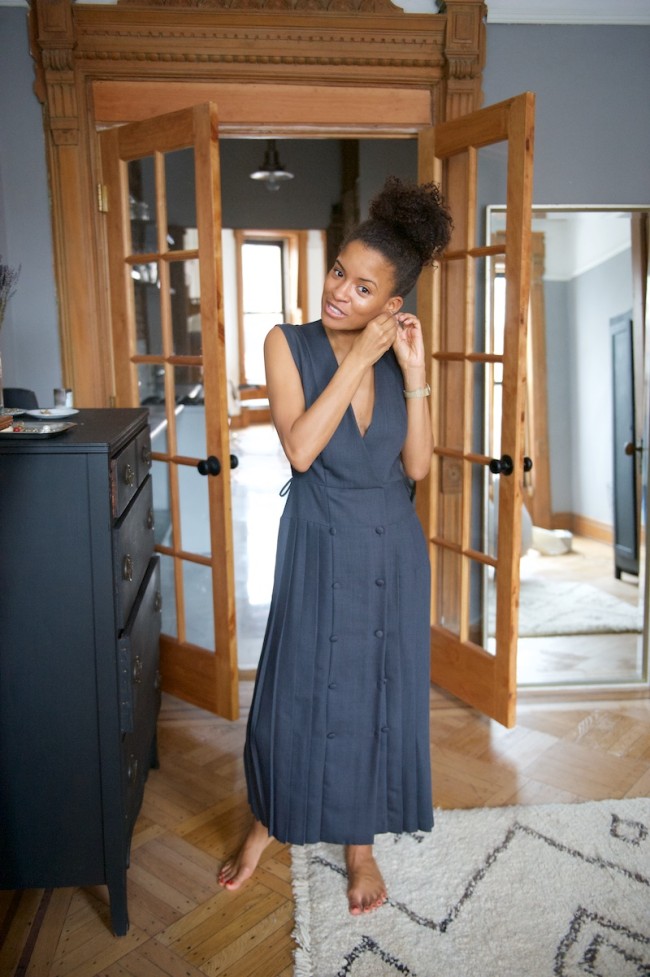 Dress: Laura Ashley
I think I paid like $60. It's like a school girl dress. I love that it's pleated and that the buttons in the front allow you to show as much or as little as you want.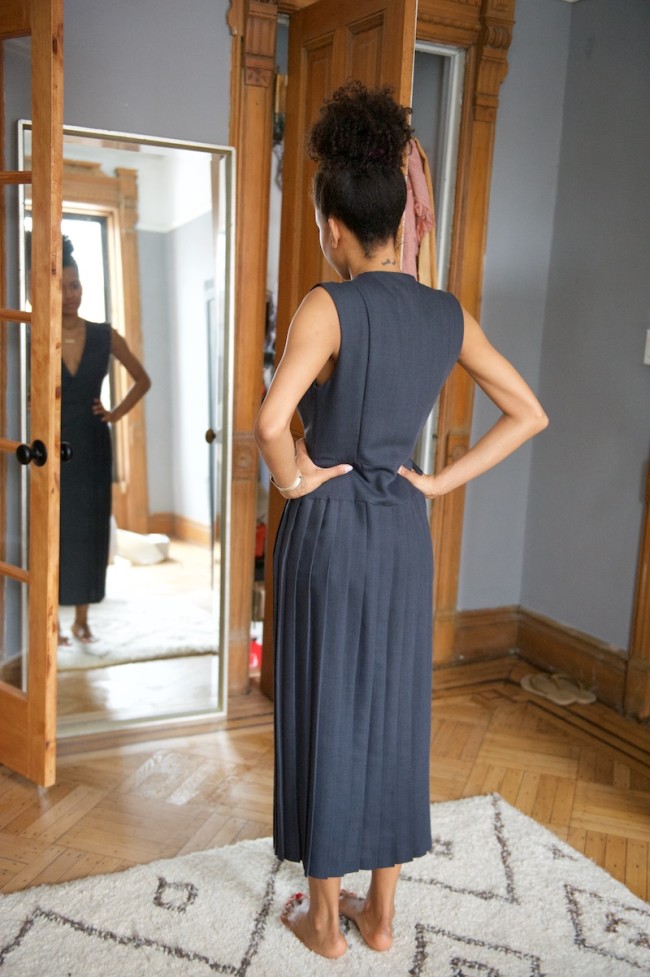 "I love that this dress is cinched a little at the waist and I love the length too. I can't wait till the summer!"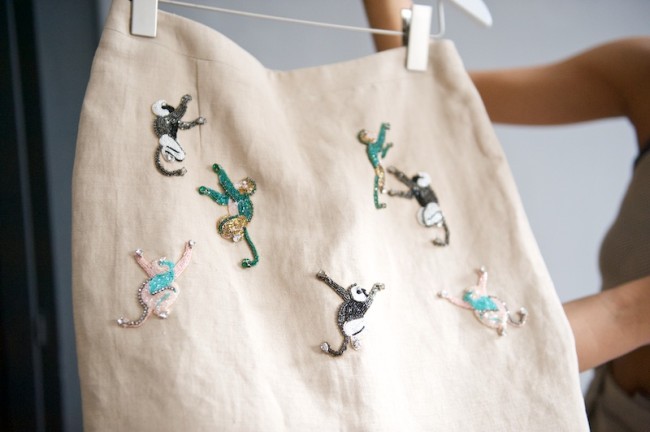 Skirt: Marc Phillipe Coudeyre via Sincerely Tommy boutique
"I love to have fun pieces to lighten things up. New Yorkers are so dark sometimes. It's hand beaded and is from Marc's first collection."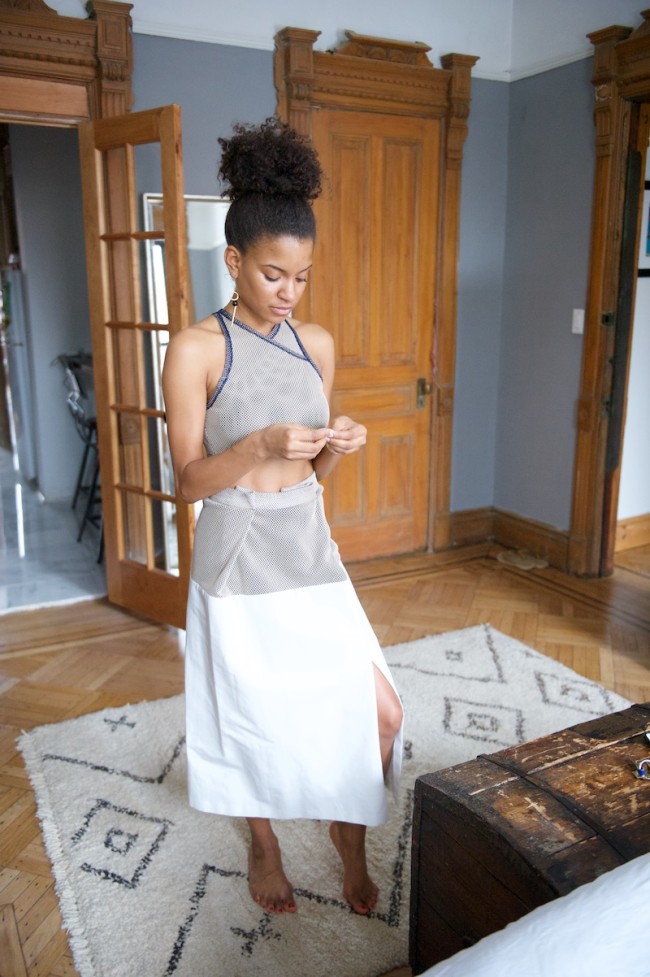 Top and skirt: Sincerely Tommy boutique
"I love this outfit."
"I've pretty much always worked in retail. I worked at Chanel and a few other stores on an operations level but I've always wanted my own boutique. I wanted something special in this neighborhood."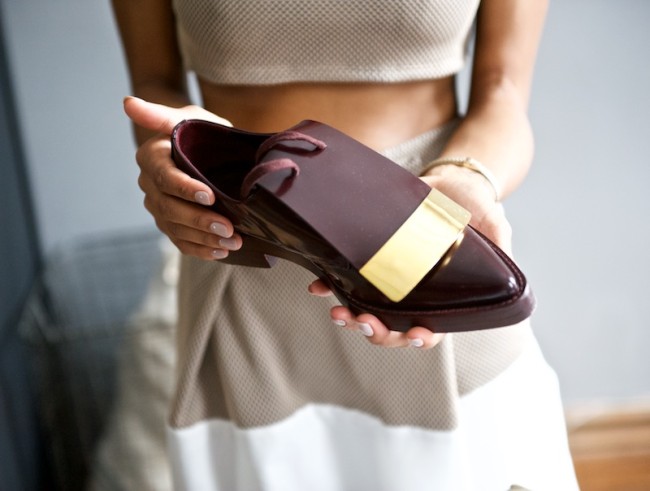 "These are amazing. I got them at Marni in Soho. I don't wear heels. My fancy flats are my heels. The flap comes off too. The only thing is that when you walk the flap goes up and down."
"Celine had these other shoes, the really pointy loafers with the lizard front? They were also amazing."
Click the below link to see more of Kai's favorite pieces: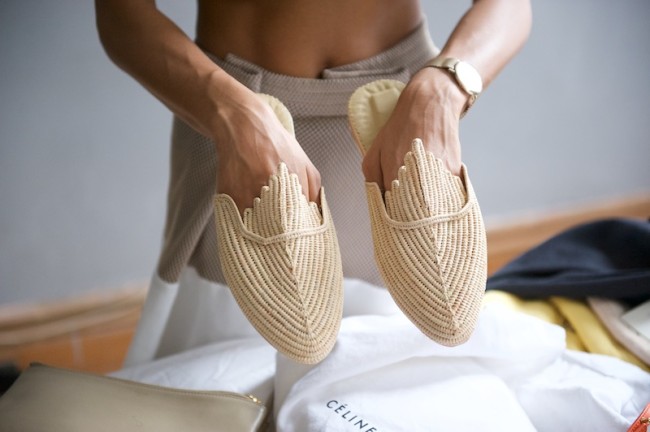 "I just love the craftsmanship because they are all woven and handmade. They are just different and I like different pieces.
I like things that I can mix and match."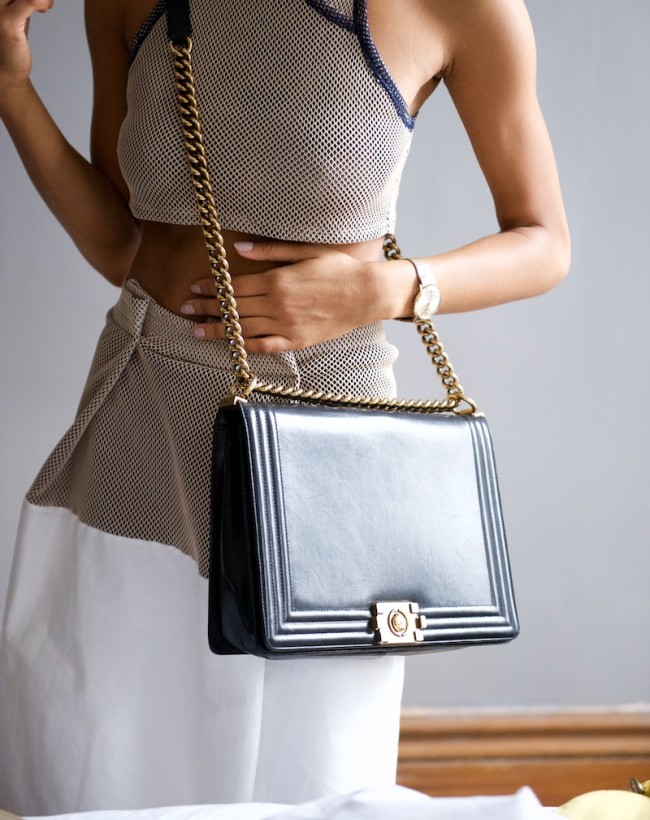 "This was actually the first Boy bag. I got this when I worked at Chanel and I remember when they came out. I usually wear it cross body."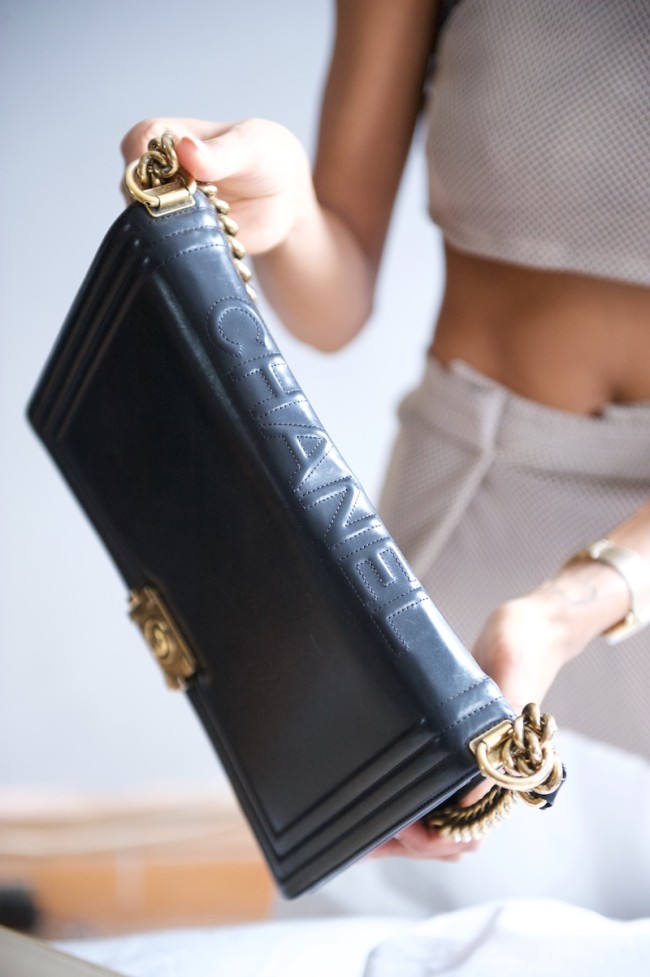 "Chanel used to make these with the Chanel name stitched in at the top and now they don't. I had to have it. The hardware is a lot of gold but it's not a cheesy gold.
I'm more of a bag girl but I've just recently started getting into shoes."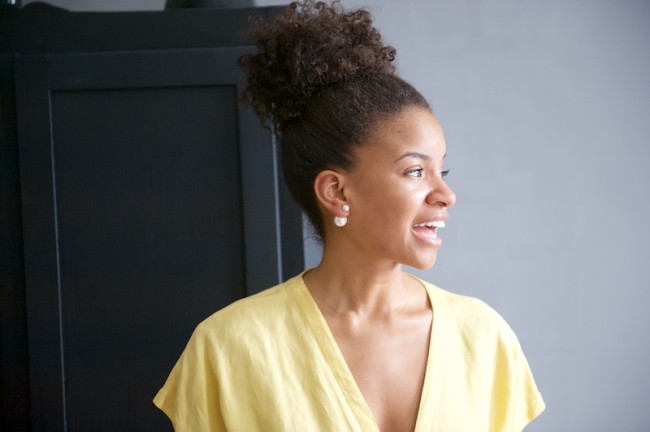 "I feel like I always have to have an earring on or I feel naked."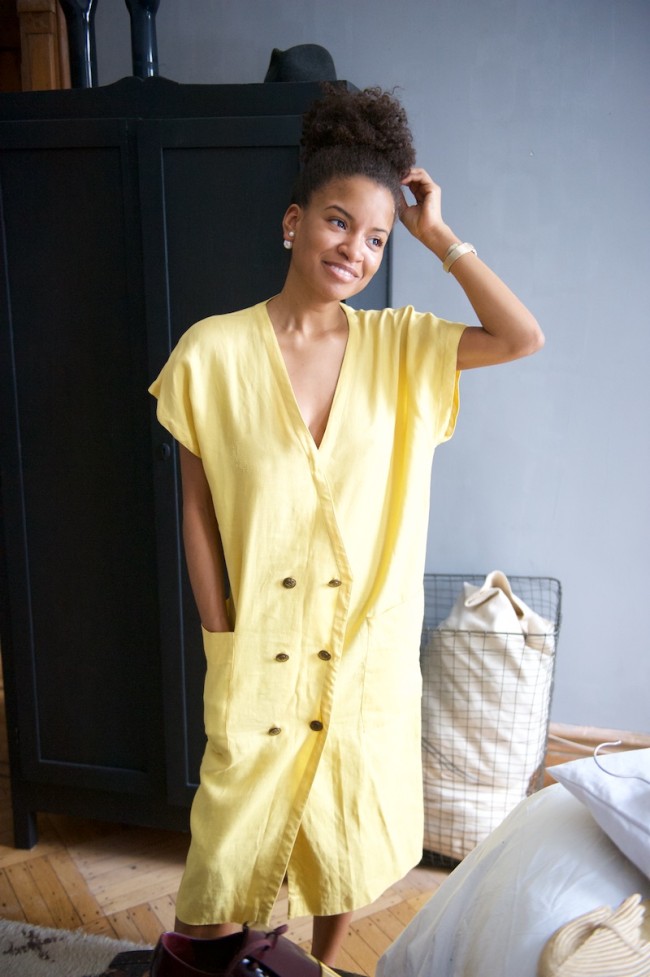 Dress: Vintage Dior found on Etsy
"Etsy is pretty awesome and I've just started going on there for the store. There are some real gems on there."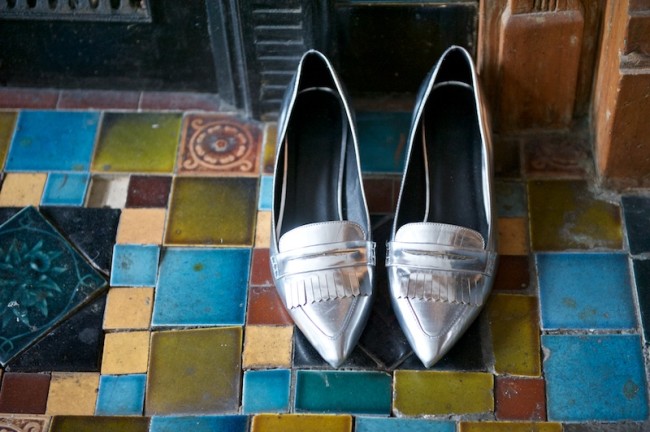 "I originally got these as fitting room shoes for people trying on clothes at the boutique. I like metallic shoes."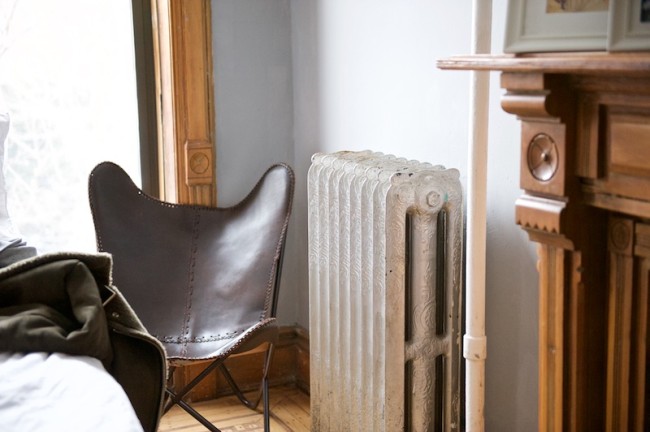 "My boutique is five months old and it's very exciting. It's something that I've always wanted."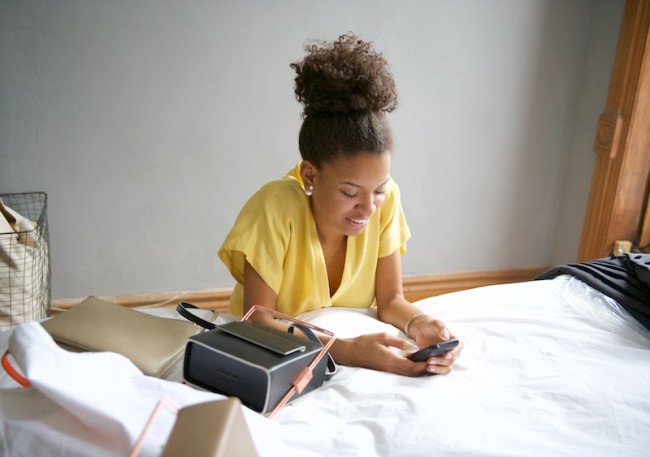 "I'm so ready for spring. There's so many pieces that I want to throw on."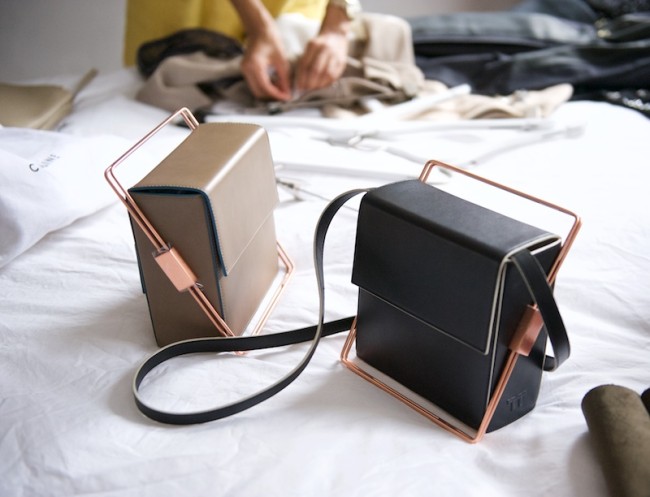 Bags: Available at Sincerely Tommy
"The bags in this smaller size have little cross body straps. I love the shape and the hardware. It also comes in yellow, black (shown above), red and blue. Surprisingly the taupe one (shown above) has sold the most."
"I have lived here in Bedstuy for about four years."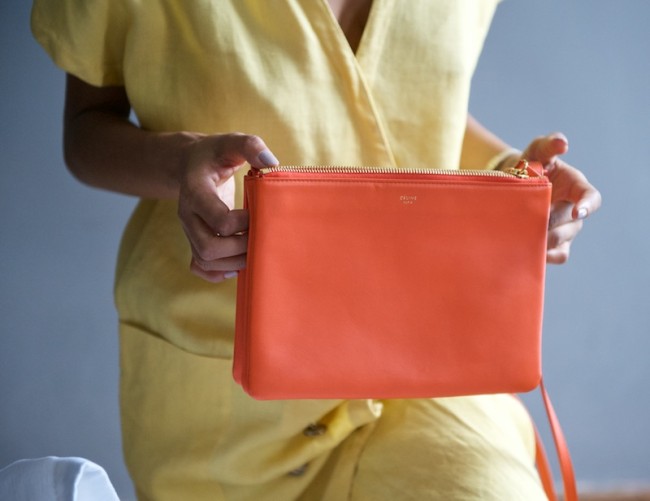 "I just really love the colour. That was my favorite thing about it. The trio is one of my favorites from Celine. I've been trying to find bags with as little hardware as possible because I have issues with my shoulders and back. This is the perfect size. It's light weight and easy since I'm on the go a lot. It's plain and classic. Celine just always has really good bags."
Fave places to shop?
"
Acne
is my go to once a week. That's very dangerous. I usually go for their shoes, more so than their clothing. I love
Celine
. That's pretty dangerous too. "