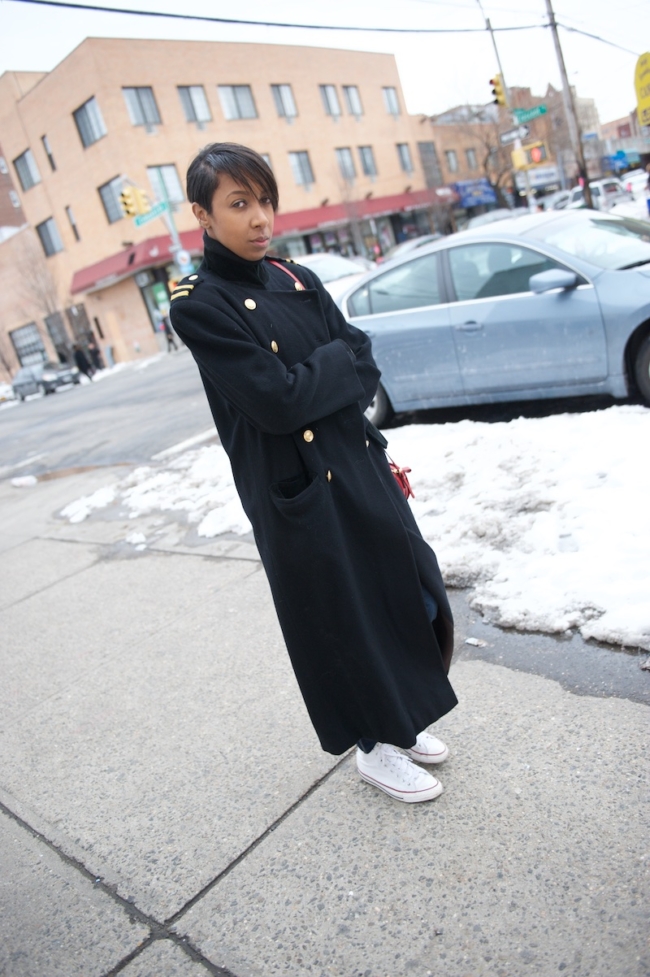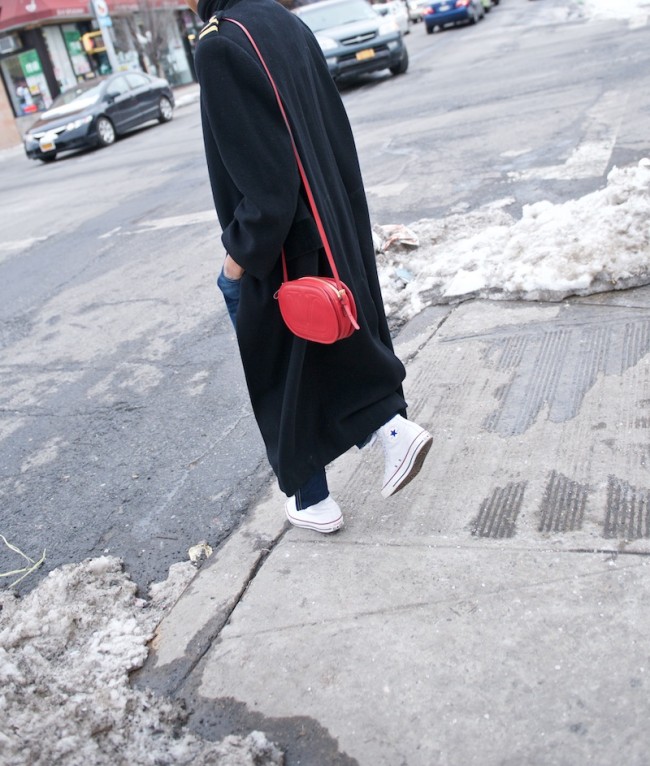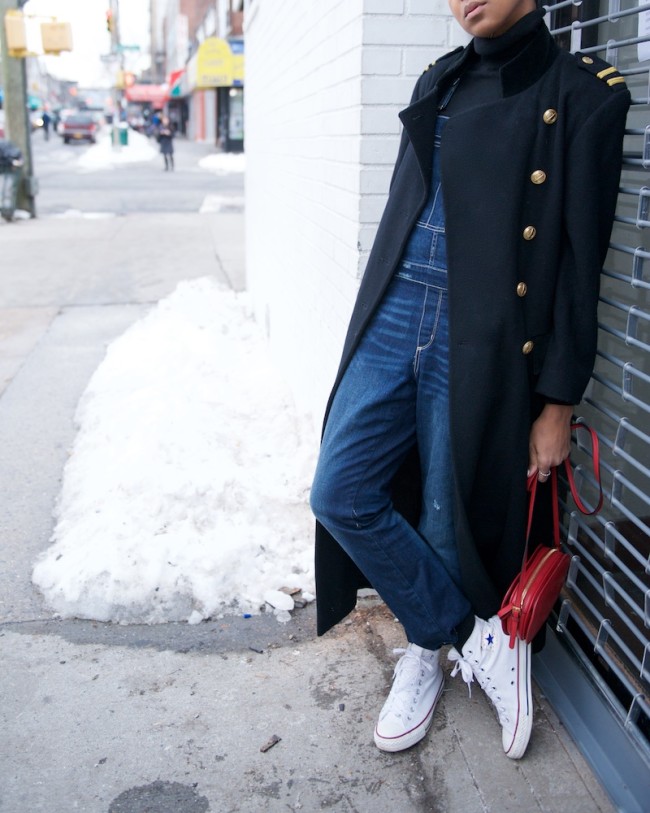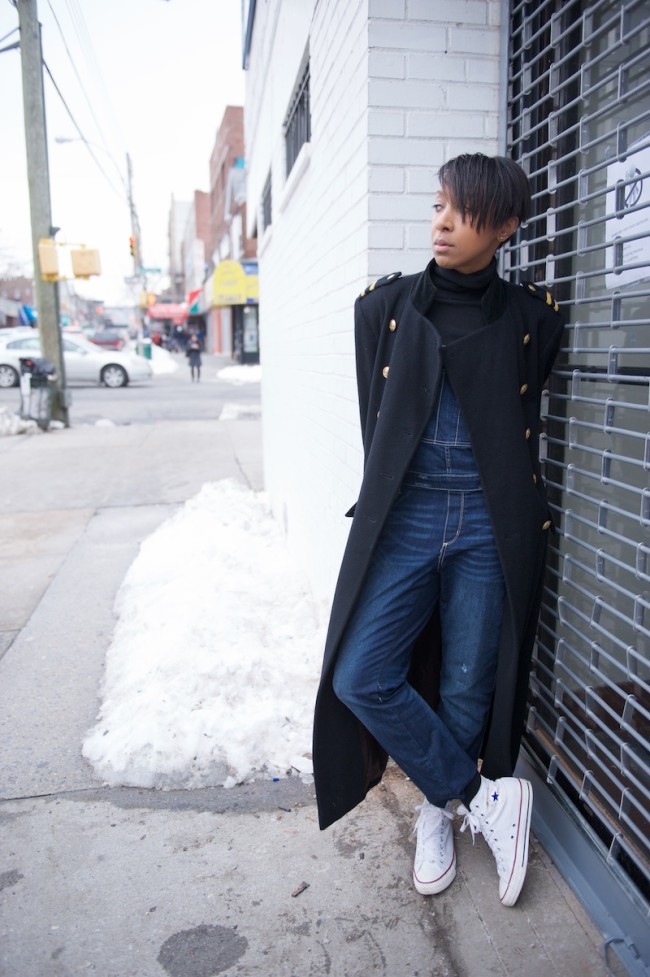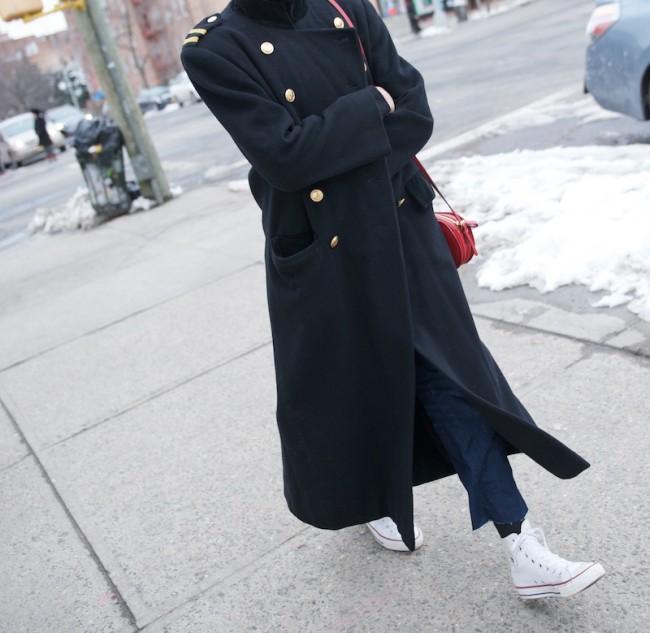 Coat: Christian Dior (thrifted).  Dungarees: Arizona. (DIY hacked the hem to shorter).  Try any of
these
 (some on sale). Shoes:
Chuck Taylors
.  Bag:
Valentino
You know when you least expect to find something you find it? That's what this post is about. Or maybe it's about the fact that you don't have to spend a fortune to get a slice of designer into your wardrobe?
I'm wearing a Christian Dior mens coat found at Housing Works thrift.
A coat was not on my mind when entering the shop in Soho a couple of weeks ago.  Actually nothing is when walking into a second hand shop.  It was the infamous: 'I'll just go and have a look'  which is code for you are going to find something.  So said so done.  Less than ten seconds in and I clock the coat hanging behind the counter.  I assume that it's sold if it's out of reach.  Thank God I bloody well asked because it wasn't.Finding gems is what I live for.  Well not live for but it's why I started visiting New York in the first place.
Check my Instagram to see photos when I found it and to follow daily surplus shinanigans.