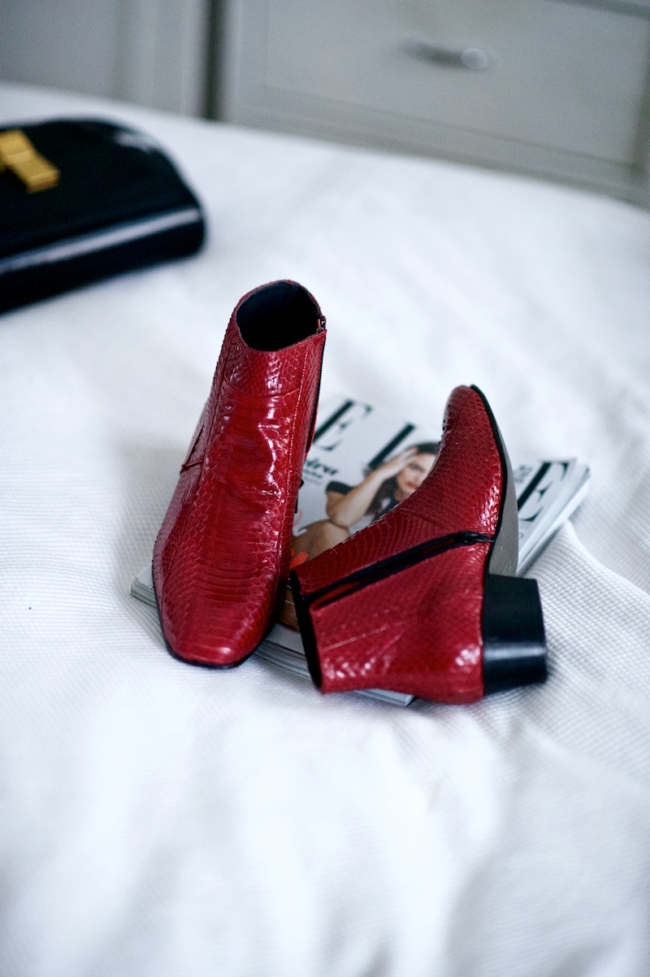 How badass are these?? I found them at a random shoe shop in Harlem on 125th street. They are mens of course which makes them even better. All that's missing are a couple of skinny mens suits.
They also come in black, brown, grey and blue snakeskin but the red just
sings
. Found them online
here
!
Lenny, Mick or Keith would be proud.