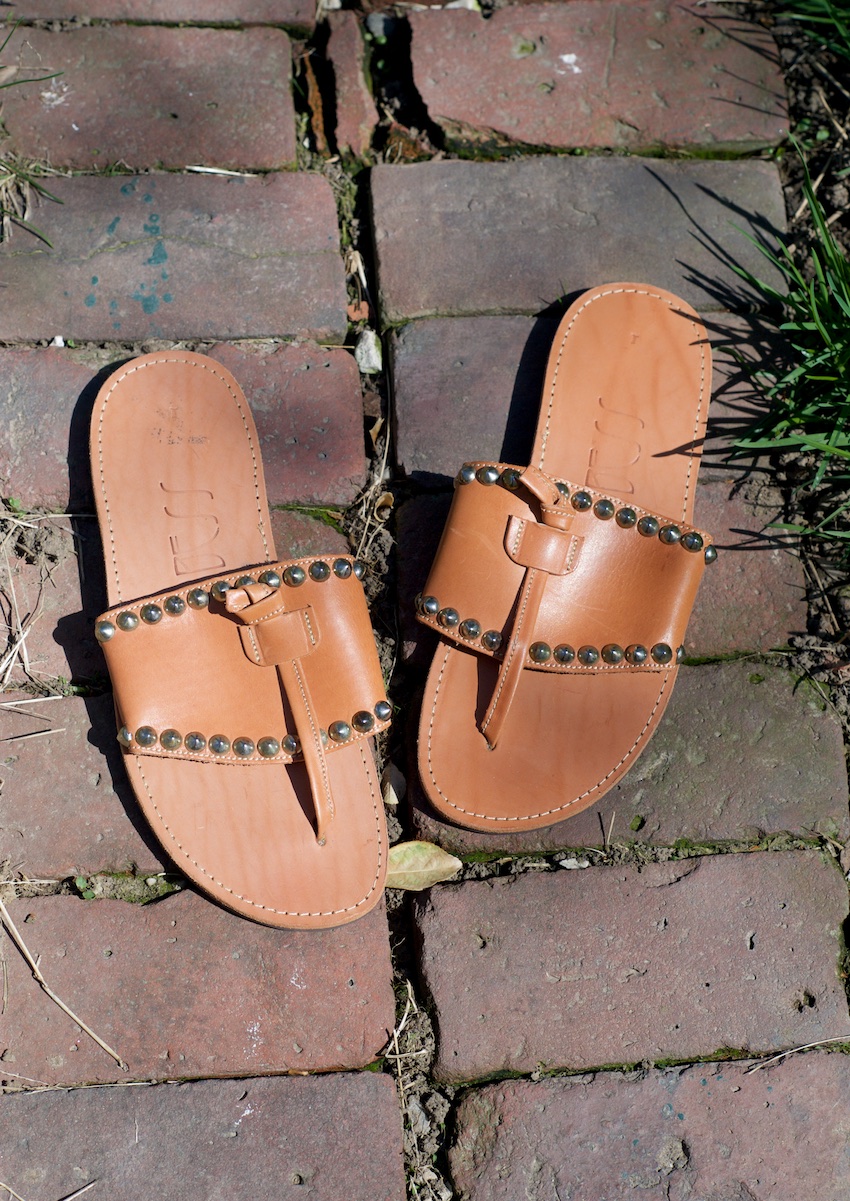 I recently found these tan leather sandals at the Housing Works that's around the corner from where Bess closed their store on Lafayette street!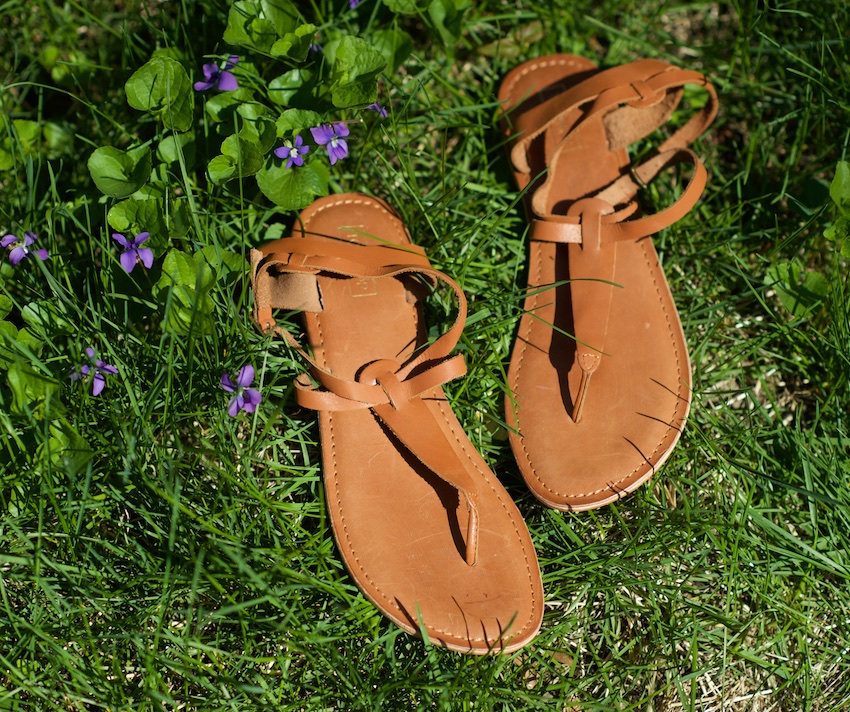 Fast forward to Wednesday in Topshop and I spy these on the sale racks.  I have been looking for a basic brown leather sandal for two summers since these K. Jacques which are my life long dream run small.  In fact, any plain tan leather pair has never fitted being horizontally challenged from ankles down.  I flipped these over to see the price.  They were five dollars – WTF?
At the till they were an additional 30% off.  30% off of $5?
So I go from no tan sandals for years to two in one month when I give up looking. Ever notice how that happens?