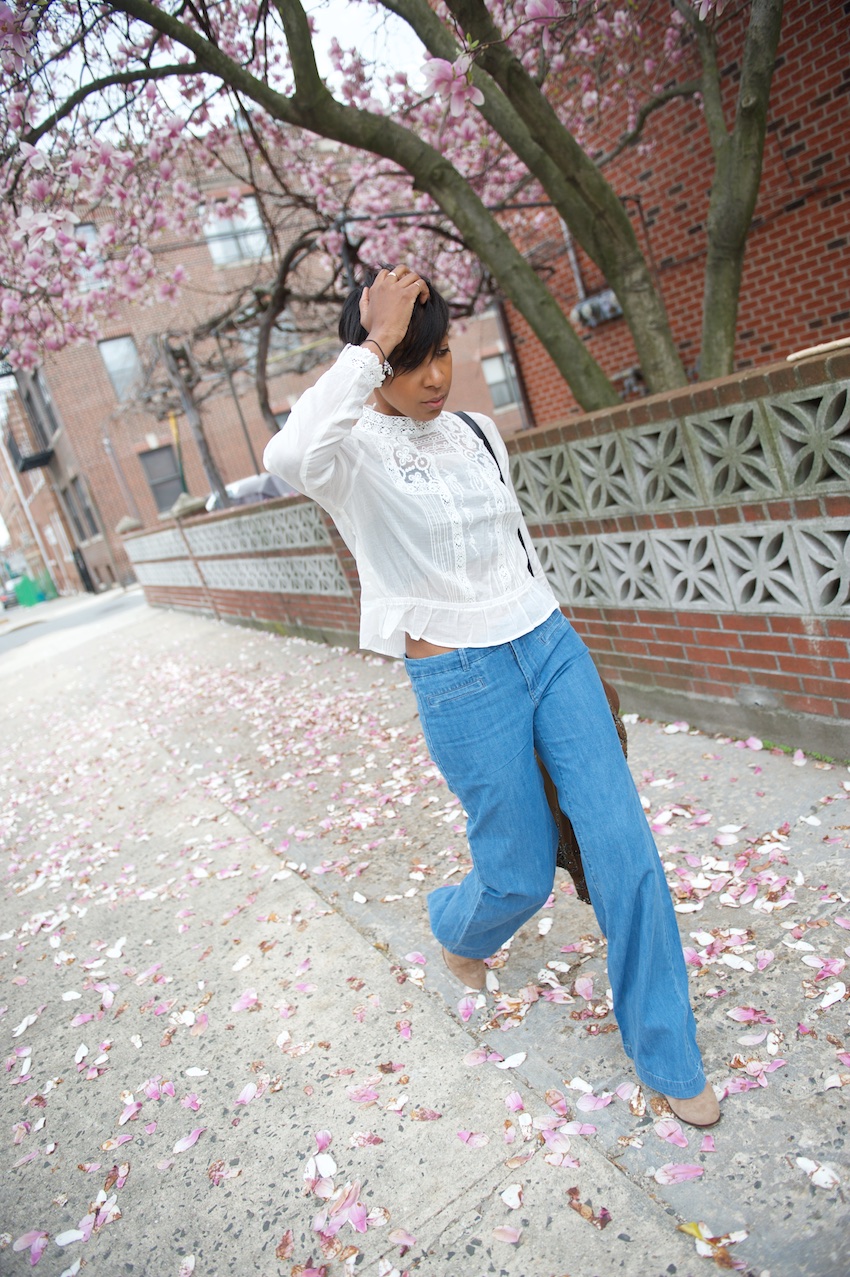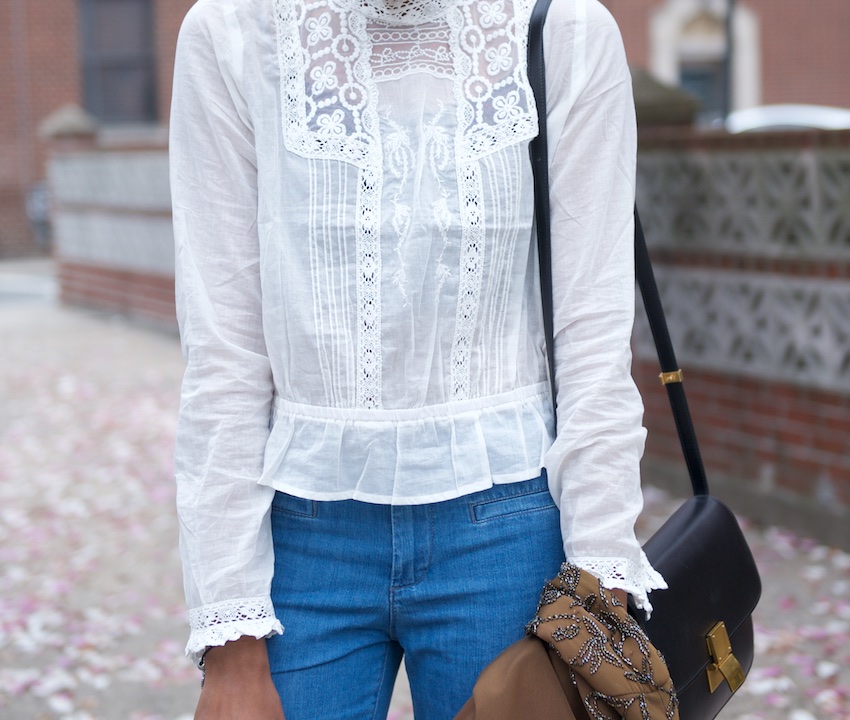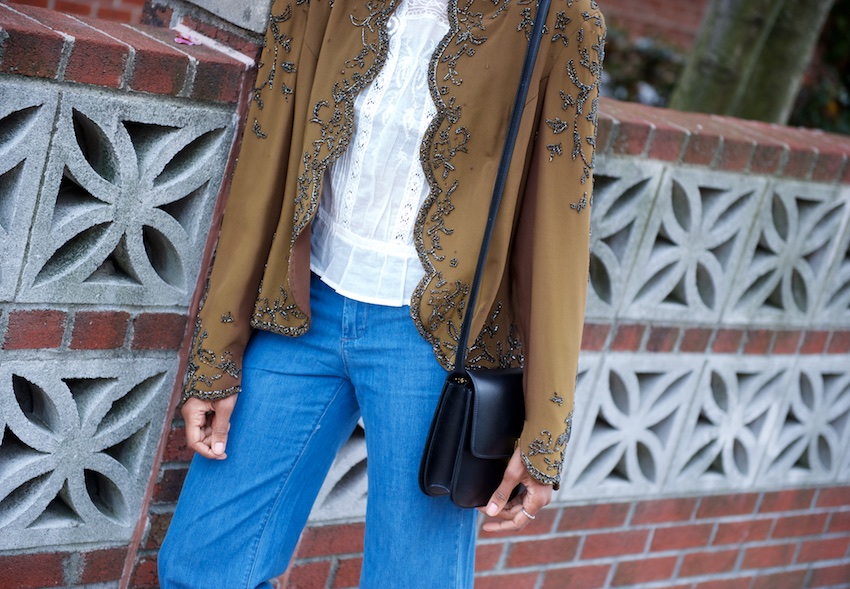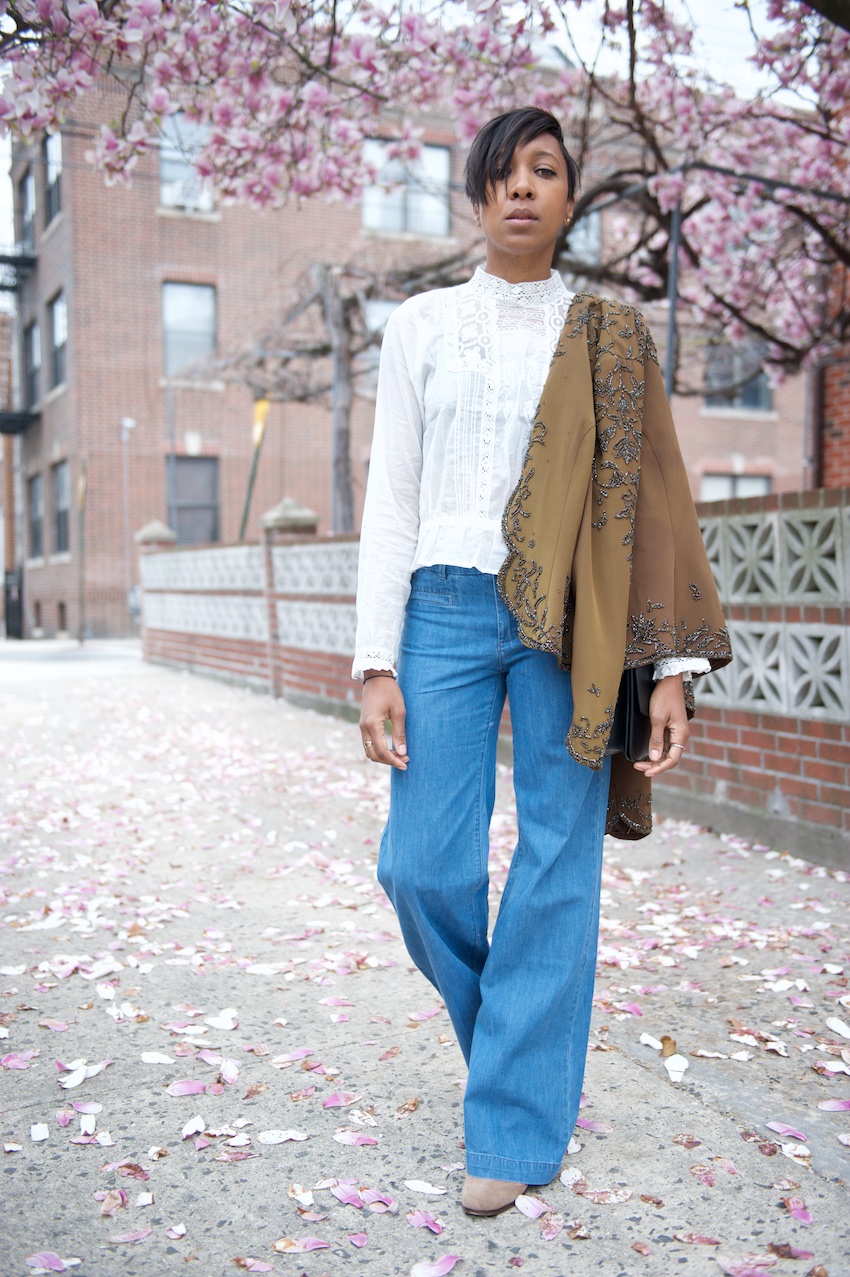 Blouse & Flared jeans: Forever21. Try Free People (on sale), a sleeveless take from Topshop or this embroidered one. Jacket: Vintage.  Bag: Celine (pre-owned). Similar on Amazon.  Boots: Sam Edelman.  Seen before with a slip dress in this older post.
I still can't believe that this blouse is from Forever21.  It looks vintage.  The flares are cool with an old t-shirt to bum around in plus they're light weight for when it gets north of 80 degrees. I bought them online and miraculously guessed the right size. They were priced low enough to risk it.
Side note: boy it feels good to wear light weight jackets again especially this one which long time readers will recognize.
ps. I'm still working out the kinks on this new website. If there's anything you notice that's not working right for you please let me know!  (old blog post comments are still being filled back in).  Thank you 🙂