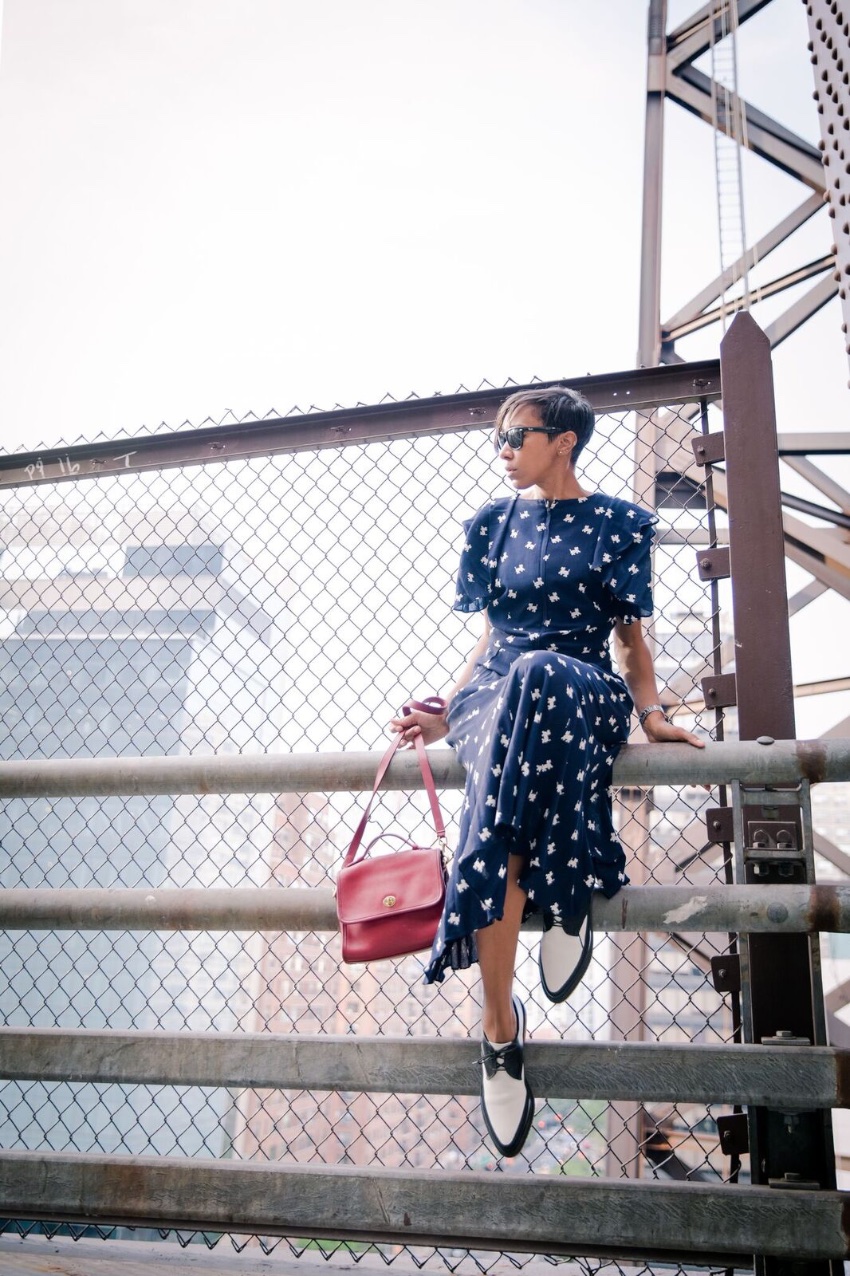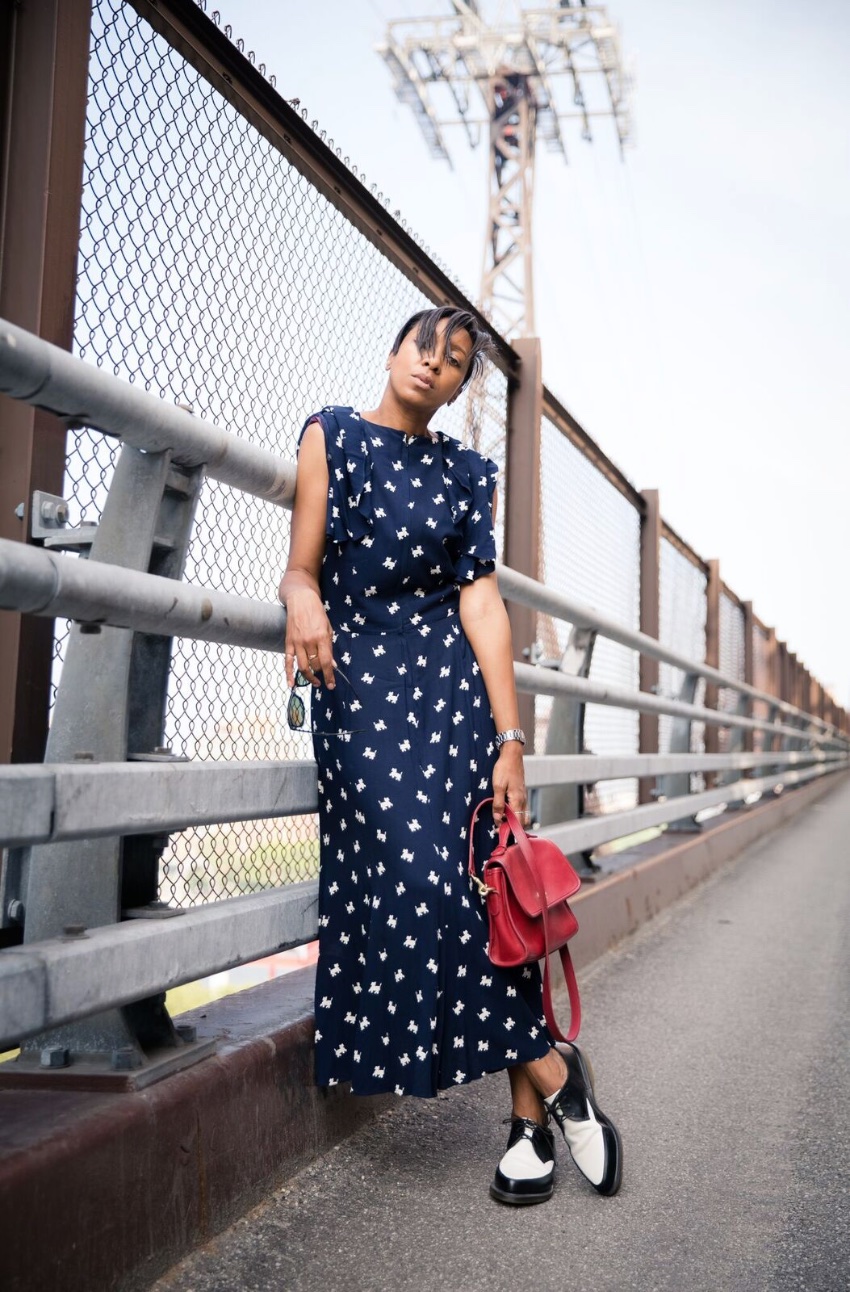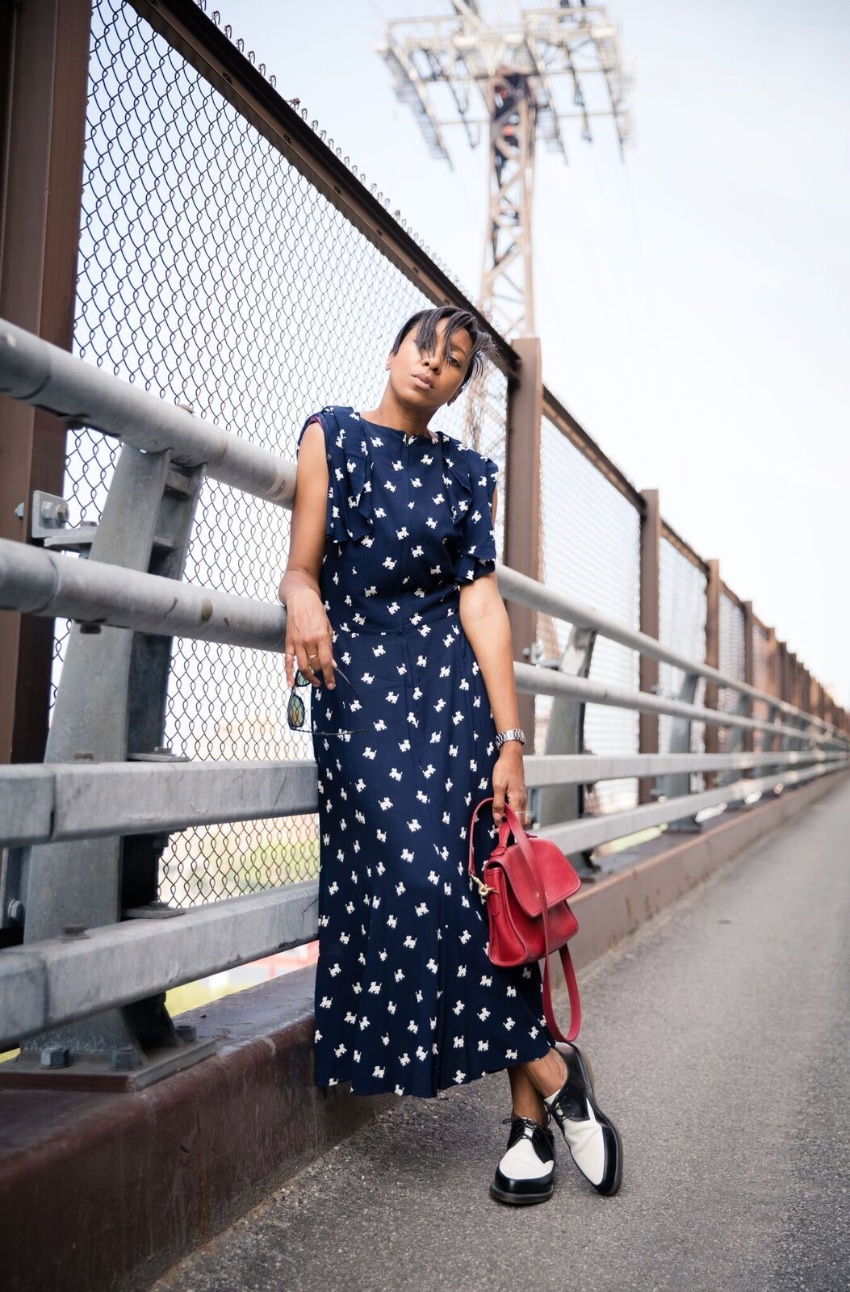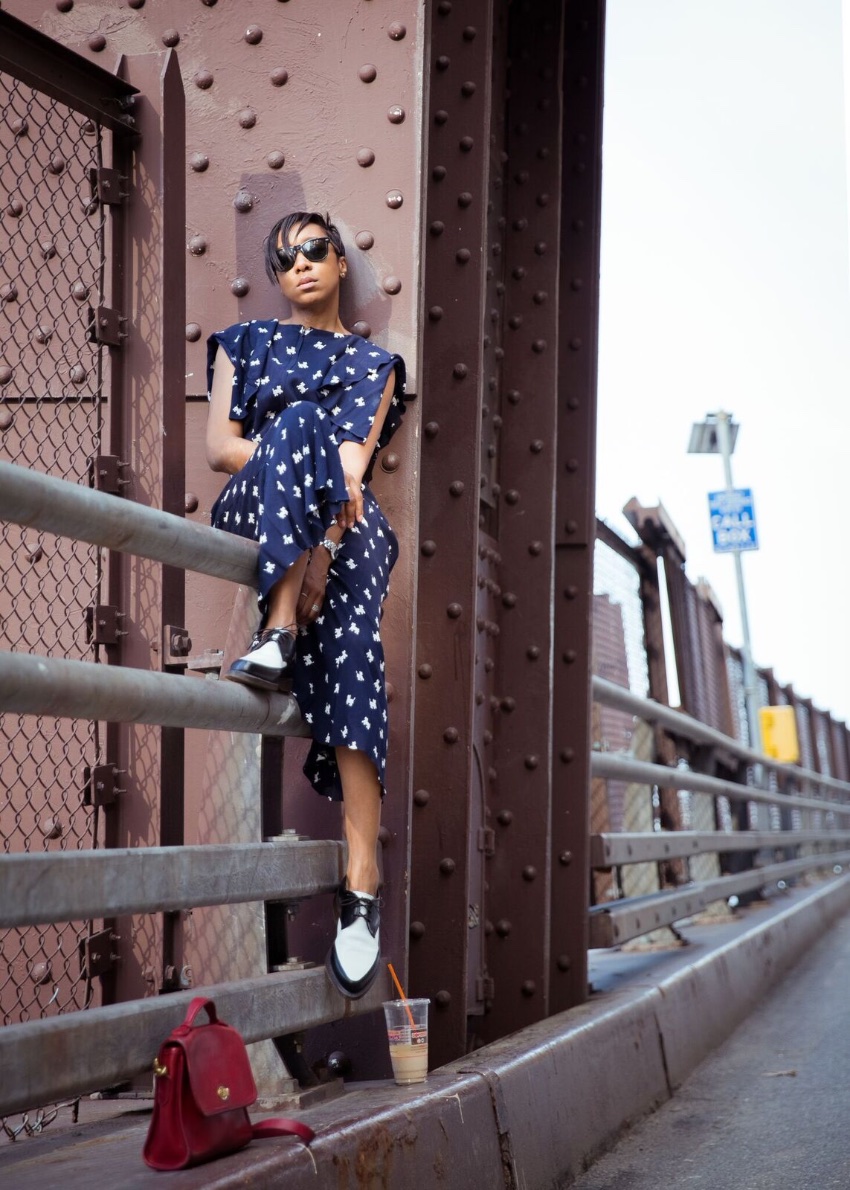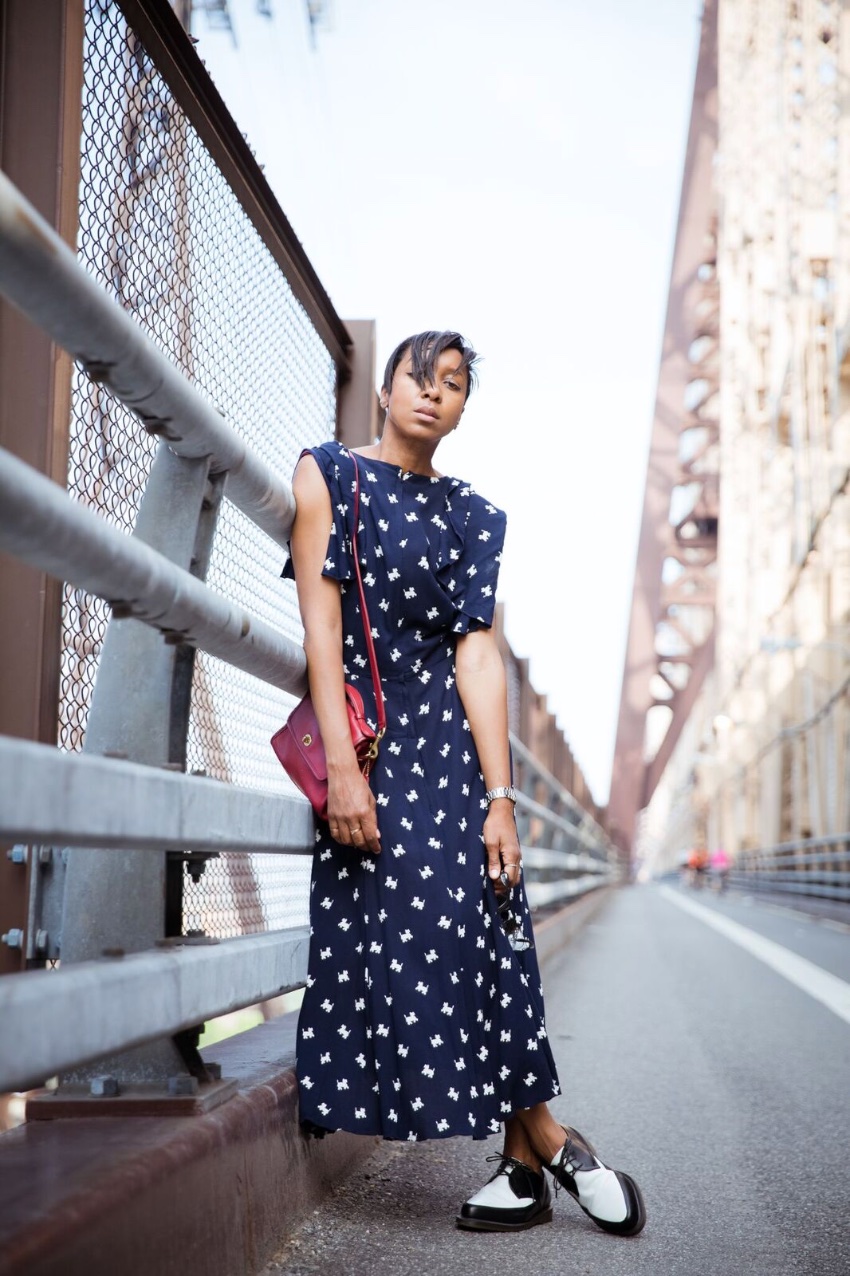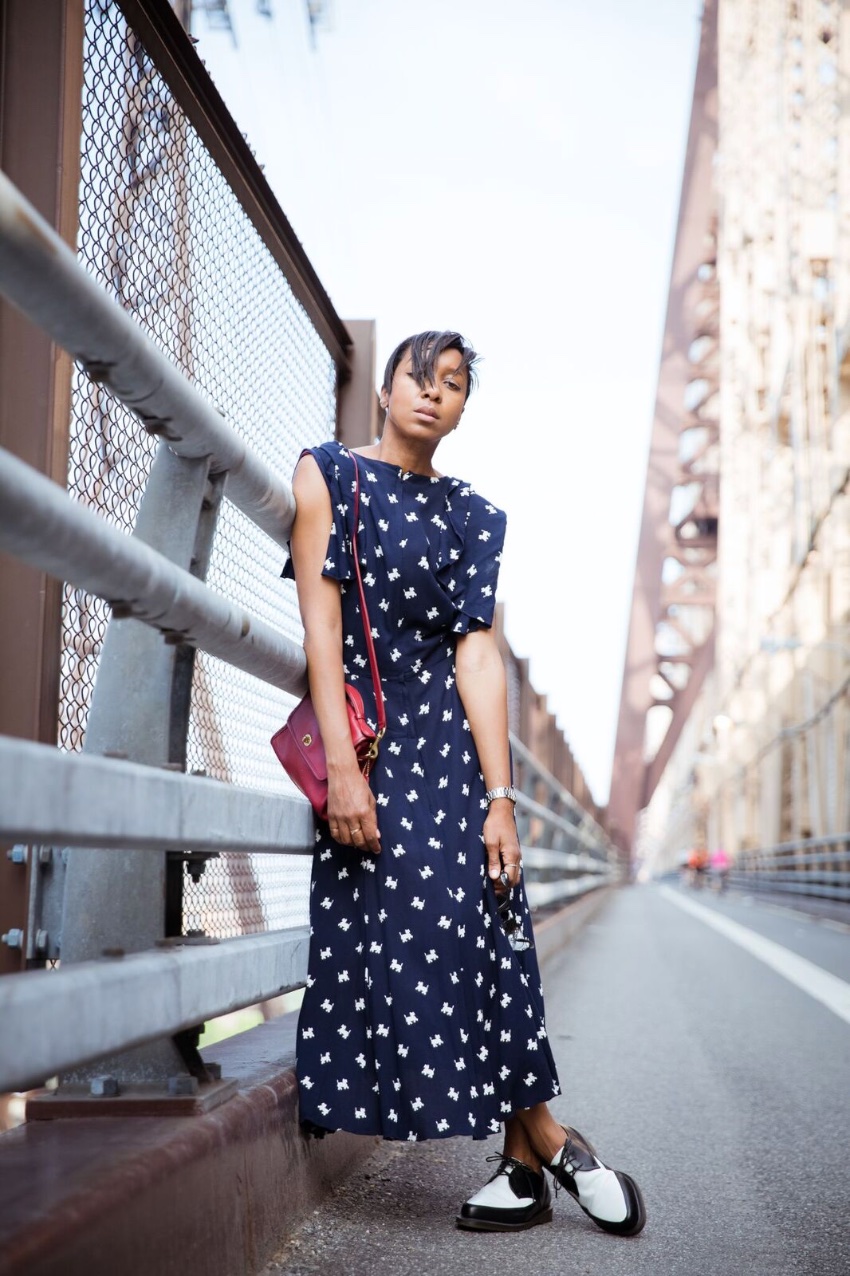 Photos: Mia Fryer
Dress: Vintage.  Cool takes:  Asos or Forever 21 (reversed). Brogues: Trash & Vaudeville. Love the Bass ones.  Bag: Coach.  Try any of these small reds. Shades: Ray-Ban foldable wayfarers (love).
I'm wearing an old second hand dress back to front so the v neckline was in the back for a change.  Same thing with this white DVF.
The mens shoes stops this going into fluff territory.  Mens shoes and dresses are more me anyway (despite the occasional heel appearance in the previous post).    Note: The print on this dress cheers me up to no end.  Can you tell what it is?
As always, check out the street style tab above for more outfit ideas.