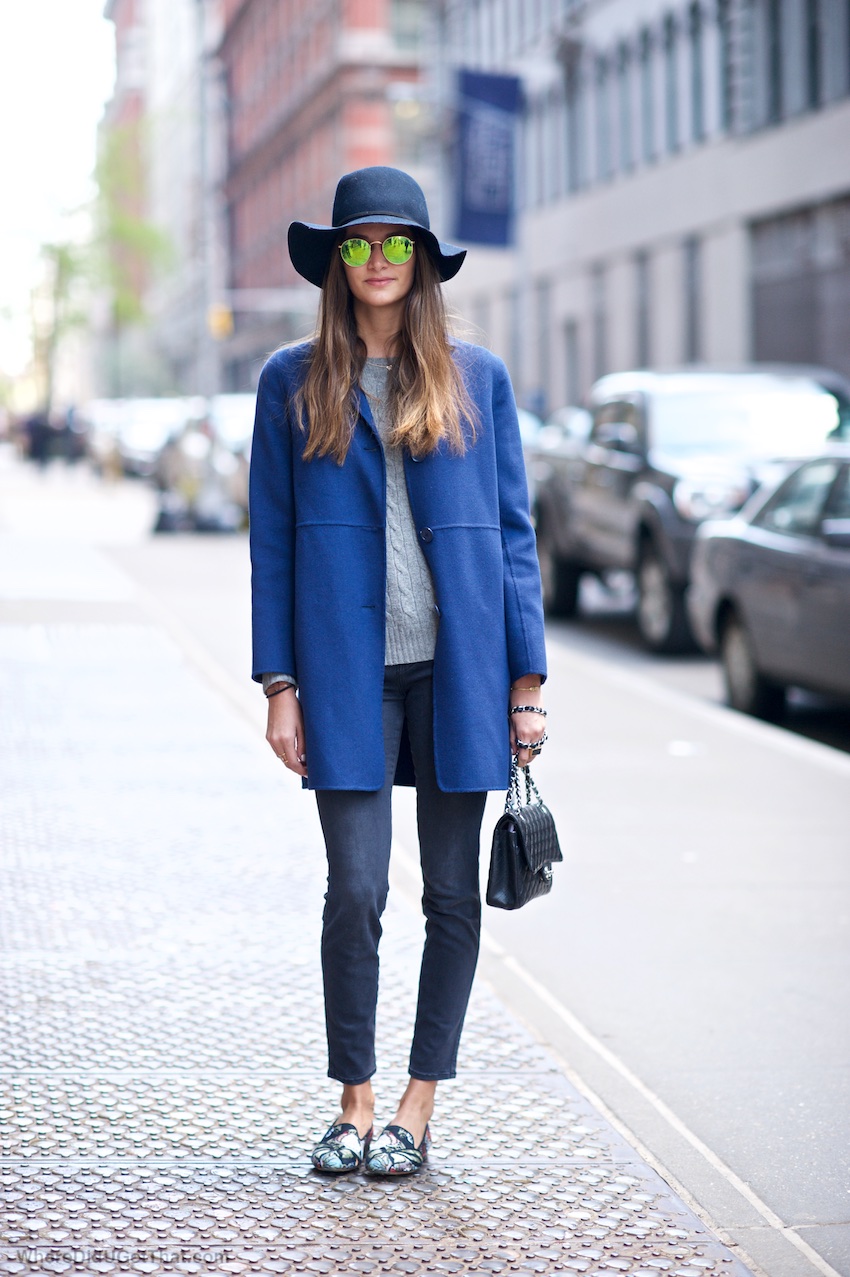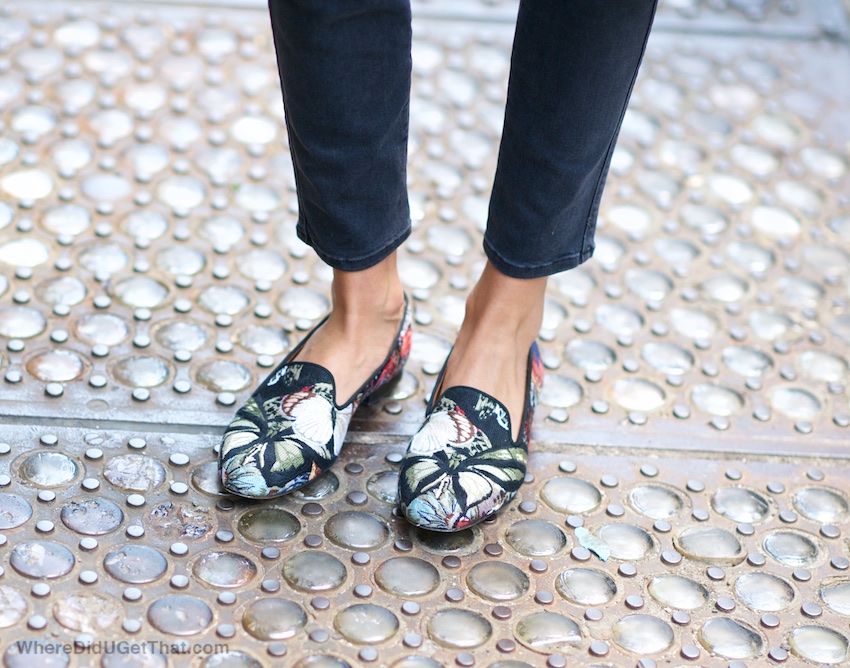 "My coat is from Maxmara. My sunglasses are from Ray-Ban.  My shoes are Valentino. My bag is Chanel and the hat is from Scoop!"
So I'm on fifth avenue around 21st street and I see Melis in plain denim and these embroidered slippers.
Easy patterned flats to try: here here here and here.  For when you can't get past jeans and a t-shirt but want to make some effort on the shoes?
Check the street style tab above for more people that catch my eye daily!