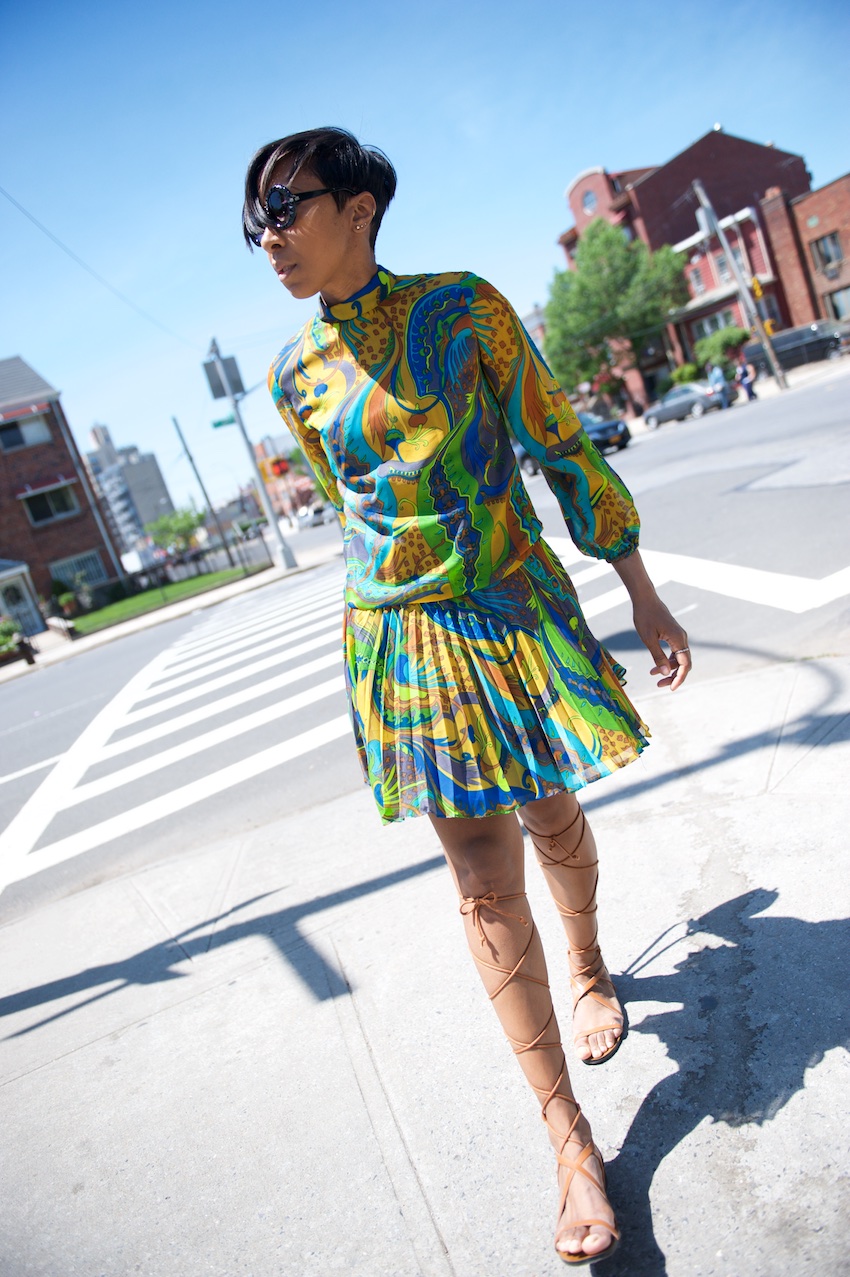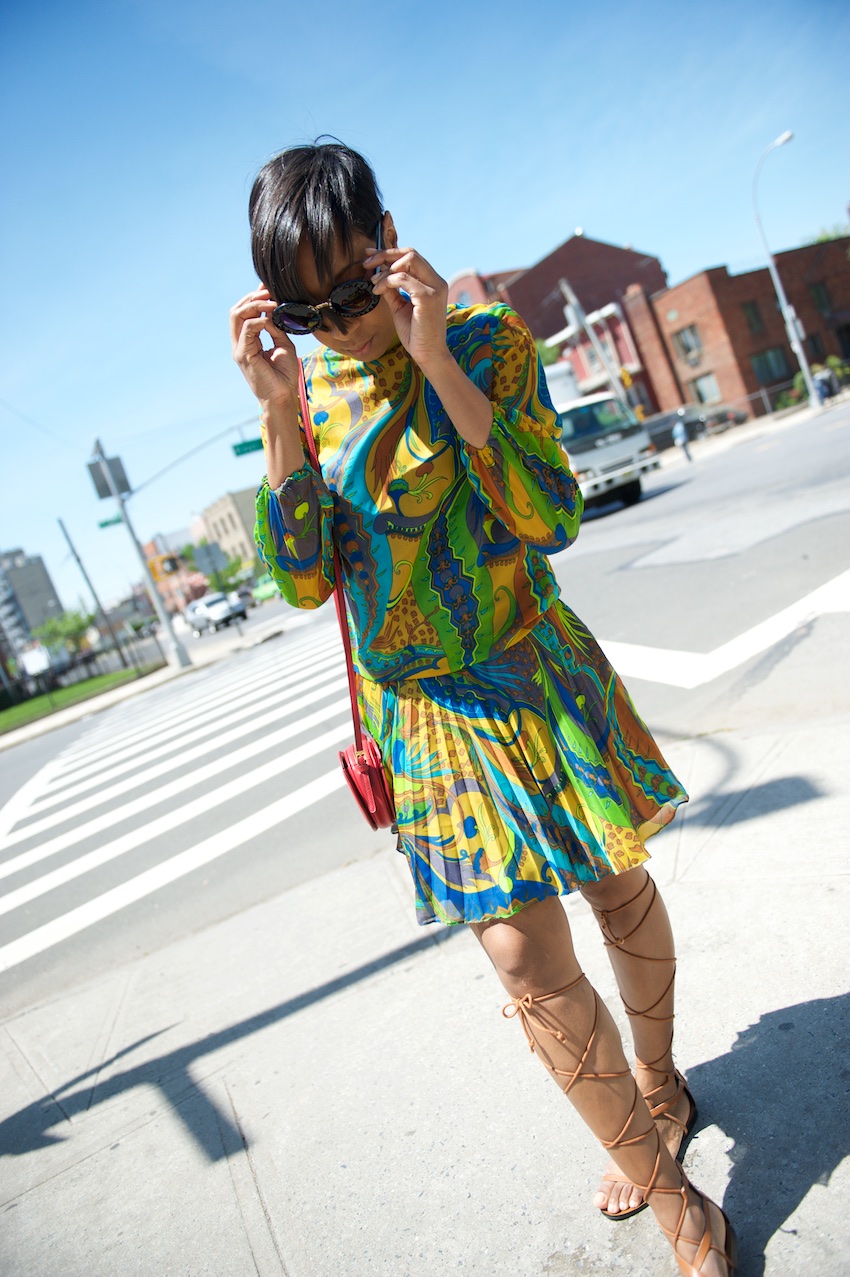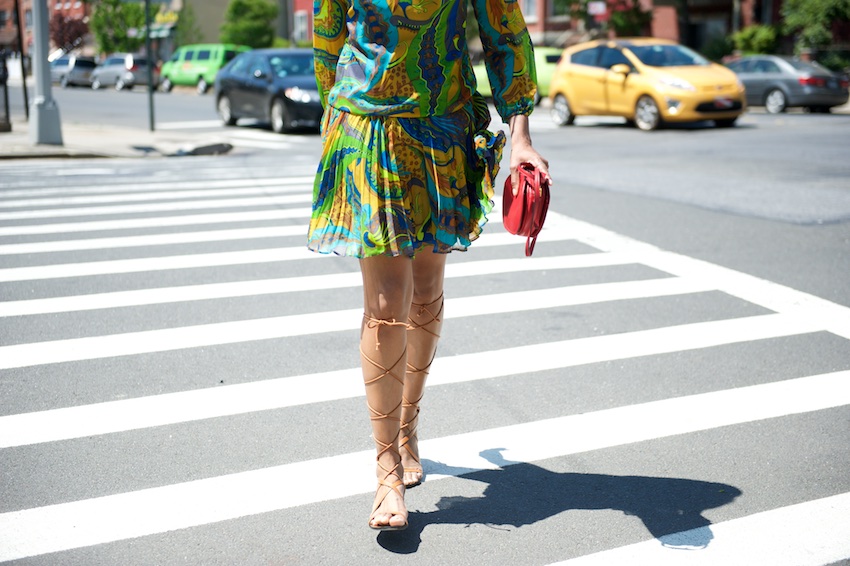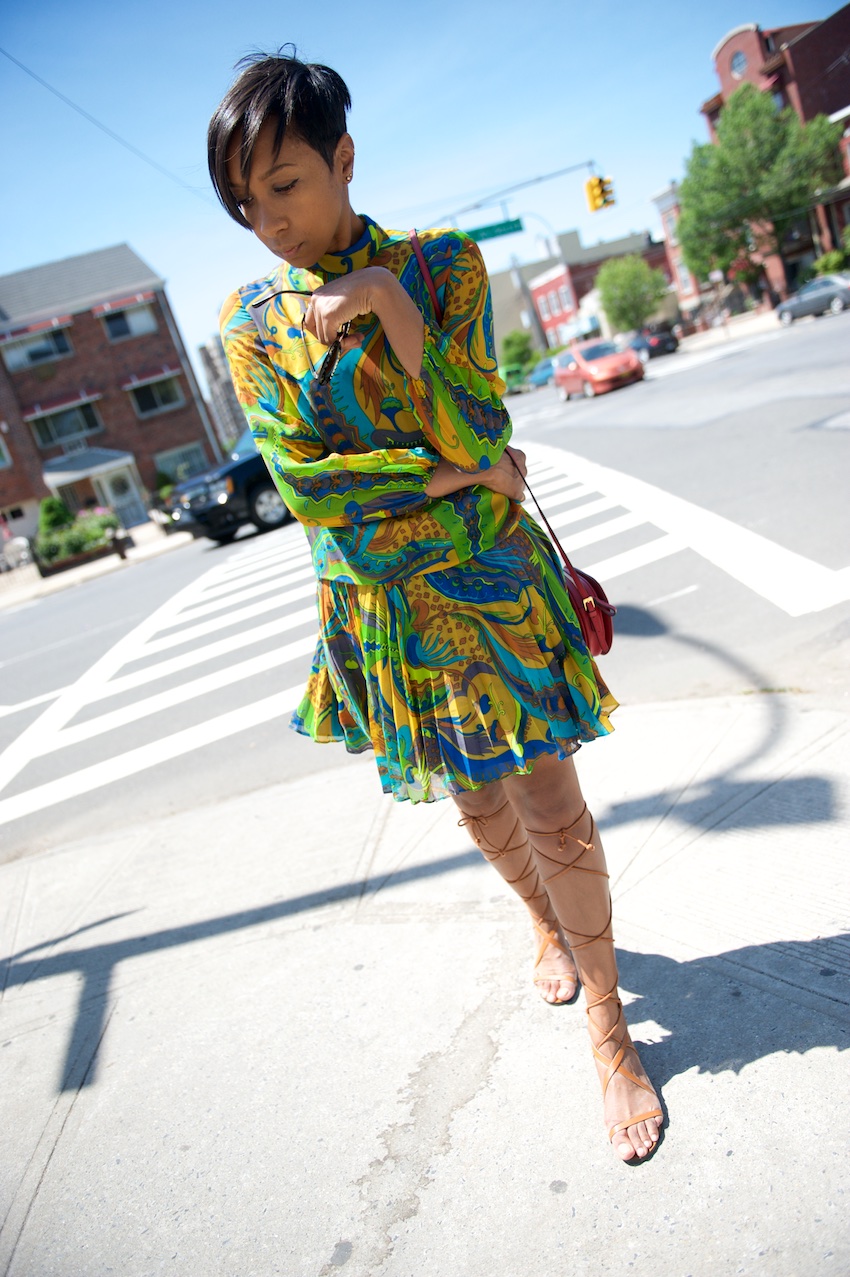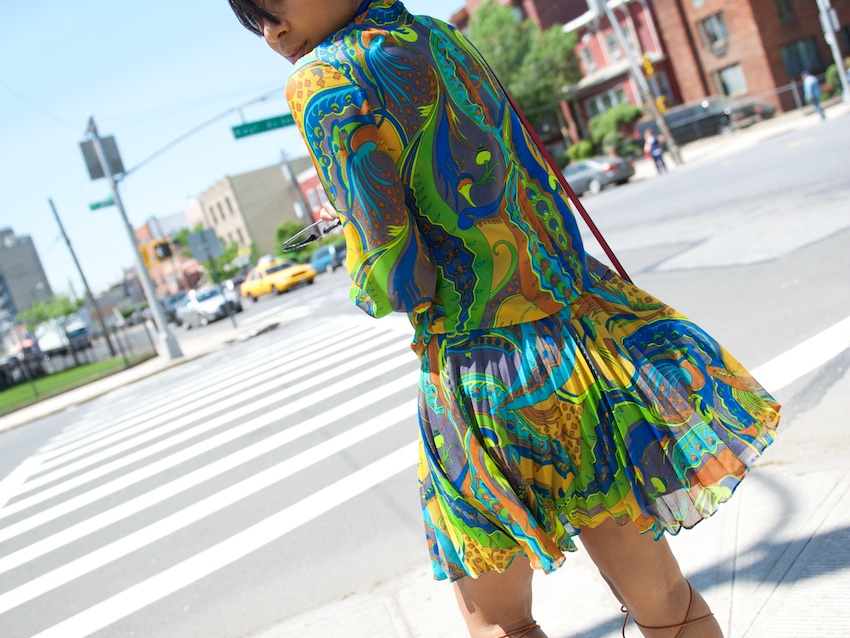 Dress: Vintage (I think). Lookalikes from Asos, Misguided and Cusp.  Sandals: Mango.  Bag: Valentino (code: PR3NXT for 30% off) or try Hobo. Sunglasses: LoveDay31 vintage. Try Topshop.
You know when a pattern catches your eye on a clothes rail and you pull it out?  That was the case with this dress.  Reminds me of something Don Draper's wife Megan would've worn (love her wardrobe).  I found it at No Relation which is one of my favourite shops here.  I should do a feature on them because they warrant it.  The selection is huge and it's all as cheap as chips (two thumbs up).
The sandals were a find after weeks of looking at lace up gladiators.  I didn't want to spend a fortune but still wanted the look of skinny strappy ones and these at $40 fit right in with that.  Plus they don't have that strip going up the back of the leg that I'm not completely sold on.  Let me know if you cave on these.
Speaking of caves, my fave Memorial Day weekend sales (thus far):
Saks – up to 55% off.  Shopbop – up to 70% off.  Nordstrom – up to 40% off. Matches Fashion – up to 70% off.   Office – up to 30% off
Don't forget to check the street style section for more outfit ideas.