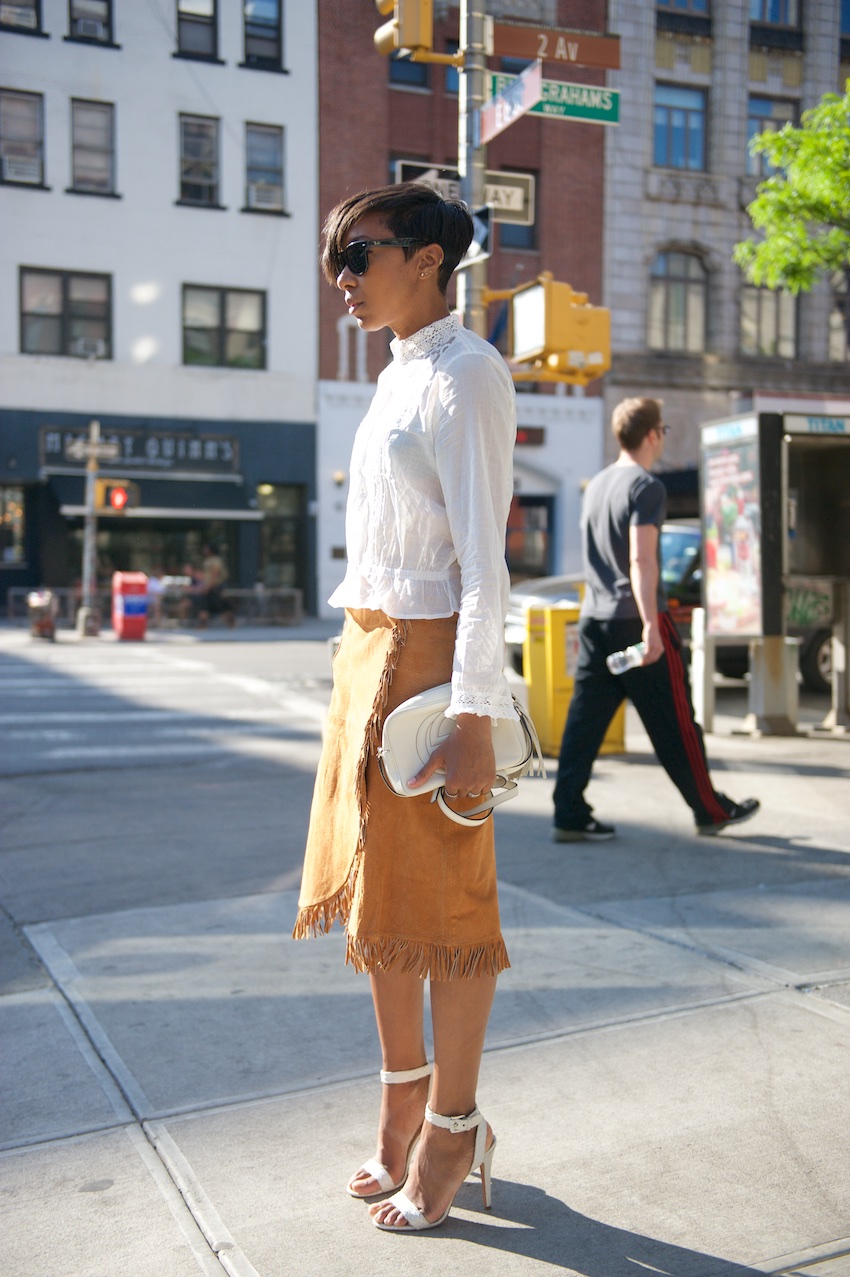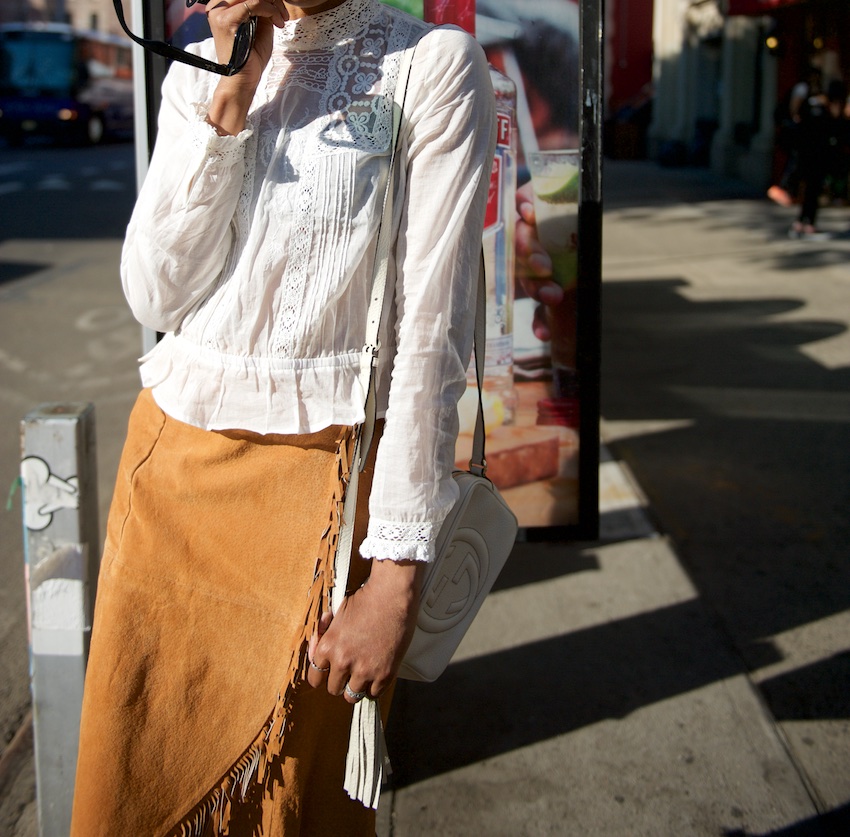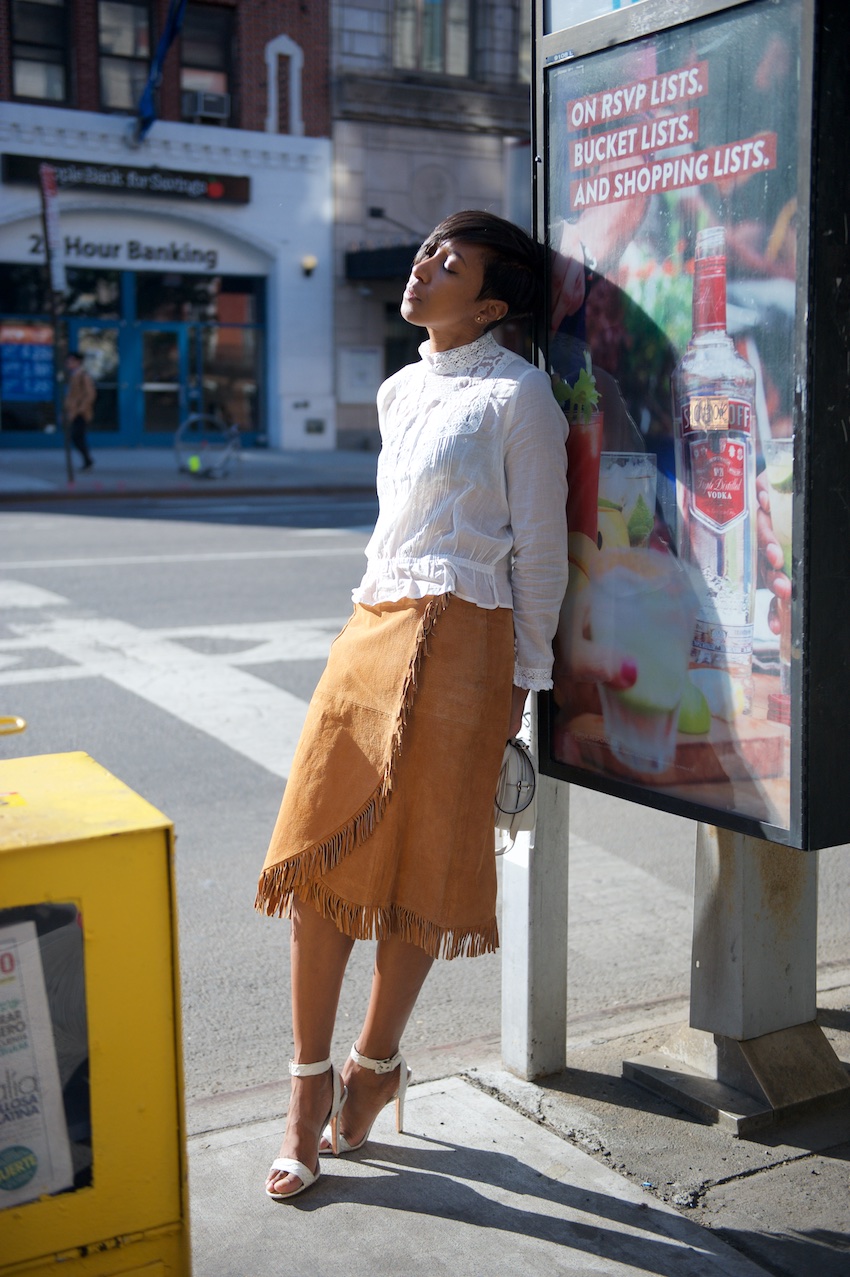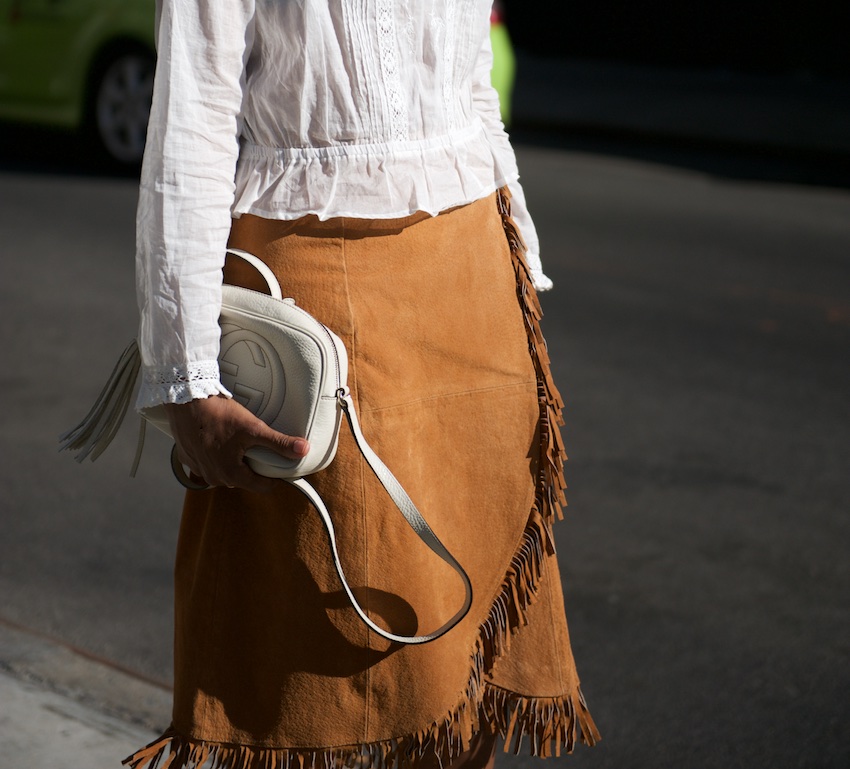 Blouse: Forever21.  Suede skirt: Vintage. Lookalikes from Scully, GoJane, Sam Edelman,  Bag: Gucci. Heels: Coach. Shades: Ray-Ban
Stand back in amazement.  A rare moment in heels.  I was reading an old post where someone wrote 'why don't you wear heels anymore?' and I thought actually that's true. Once in a while won't kill so I did during a back to back lunch with one friend then drinks with others in one afternoon/evening.
Normally this skirt is worn with flat sandals or slides but the heels are do-able as long as I'm not standing for say five hours solid.
I was eyeing this skirt by Intermix a few weeks ago while thinking feeling chuffed over finding the one above at a vintage shop in Brooklyn.  I say get this one found online instead.
Photos by Helena.