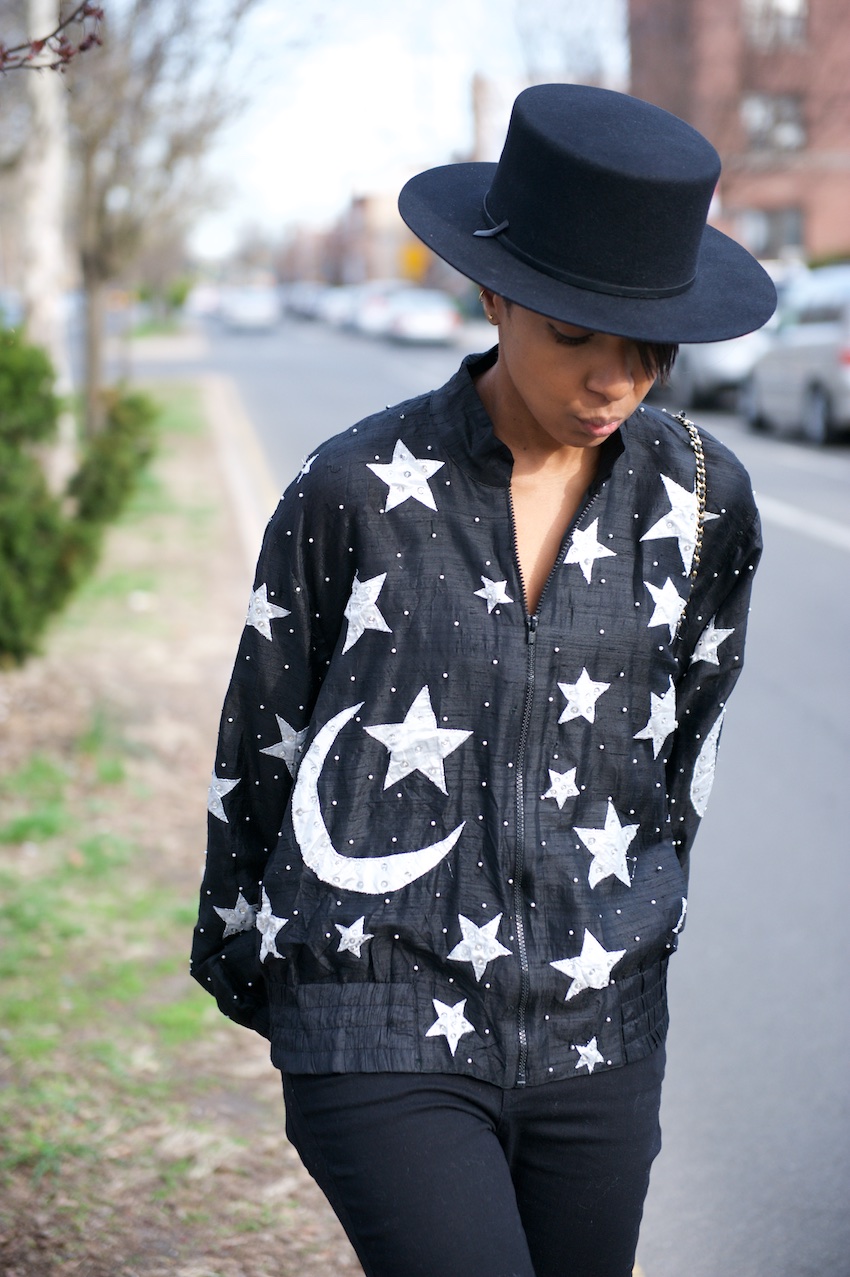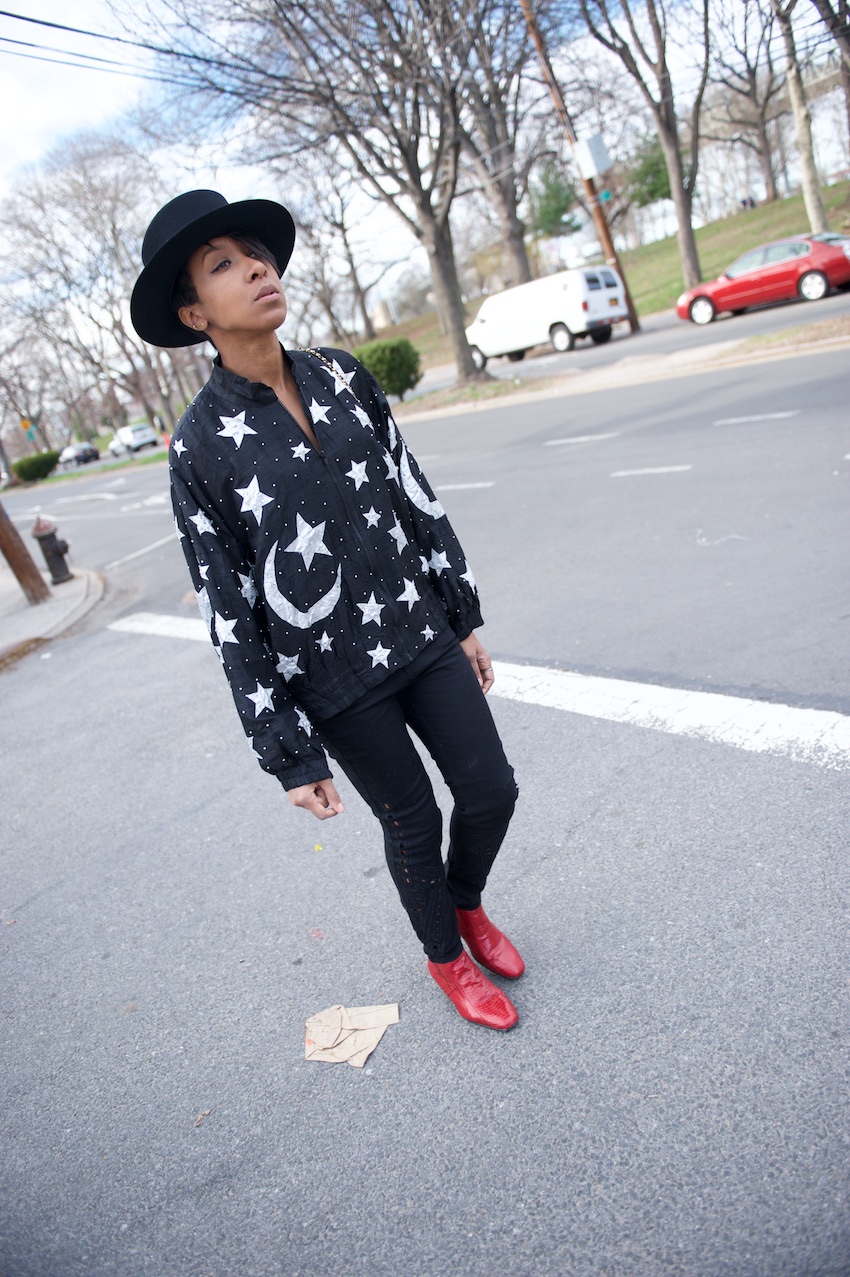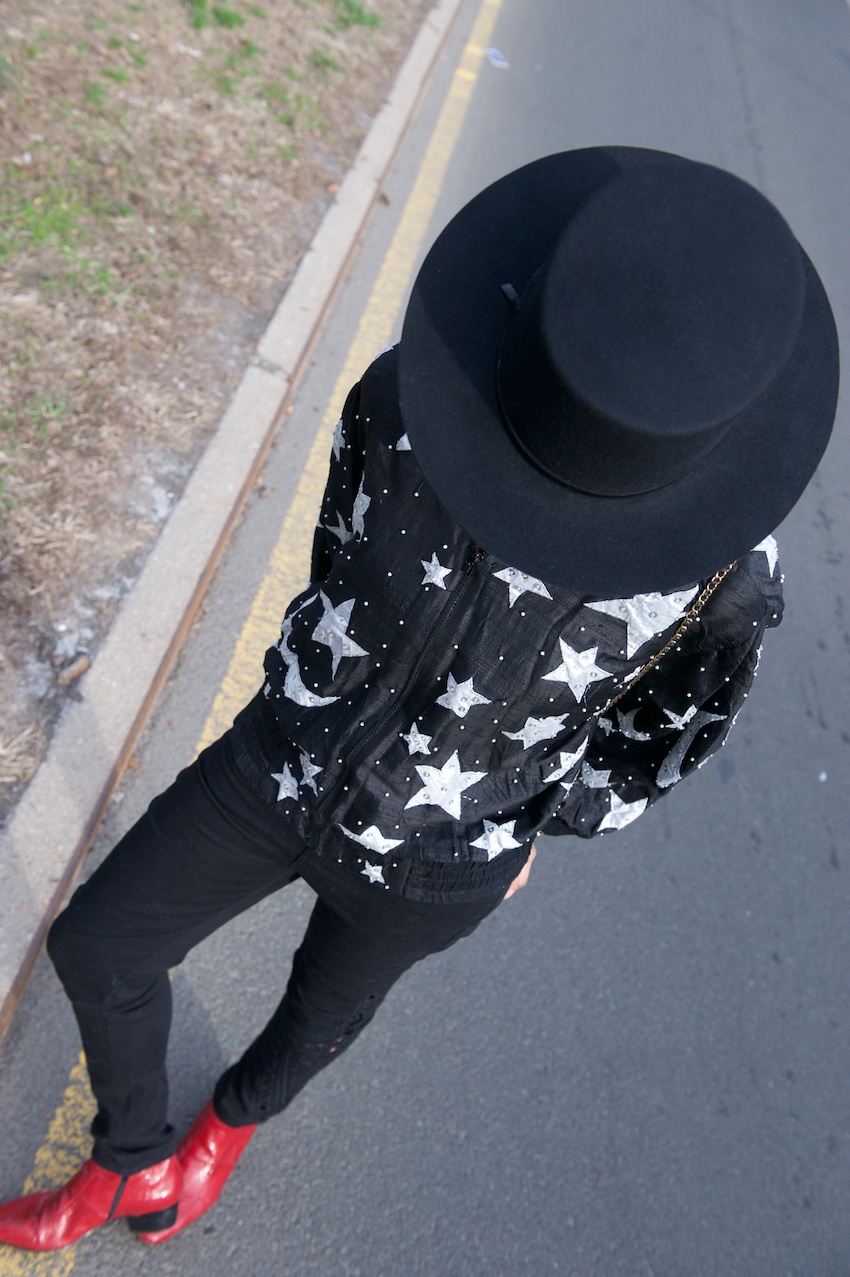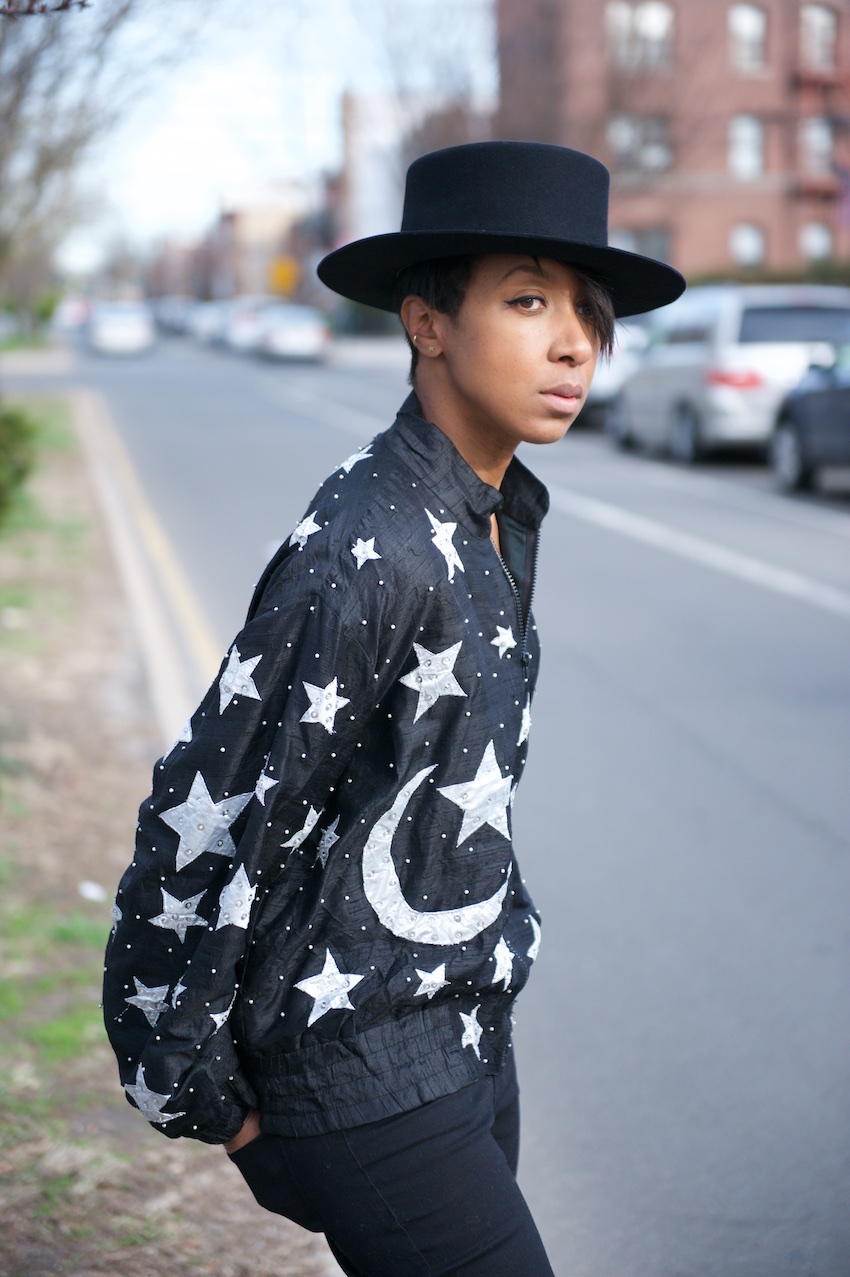 Hat: Worth & Worth. Try Urban Outfitters or smaller brim from River Island. Bomber jacket: Vintage.  Jeans: IRO.  Boots: Giorgio Brutini. Bag: Chanel
I love Hasidic Jewish hats but quickly learned that they cost well north of $700.  Fast forward to good old fashioned asking a hat wearing bloke on the street WDUGT to point me in a different direction.
 I've got no words for the bomber.  None!