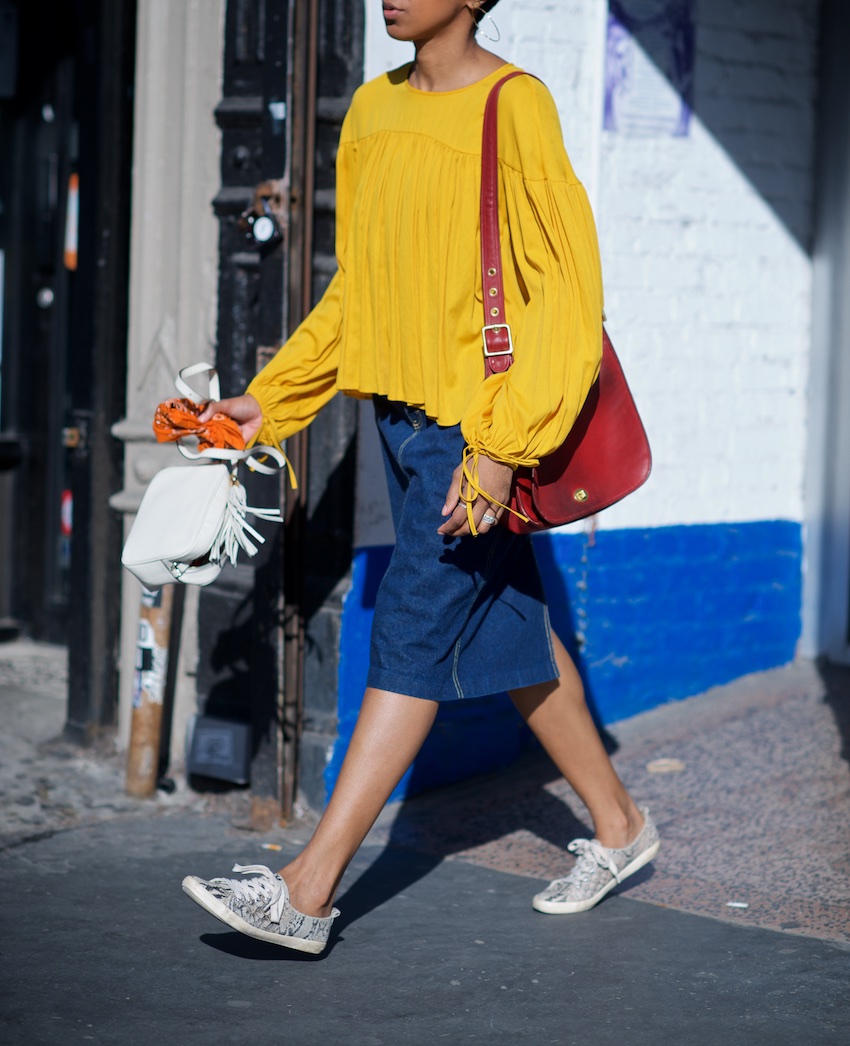 Which one are you? Designer versus vintage?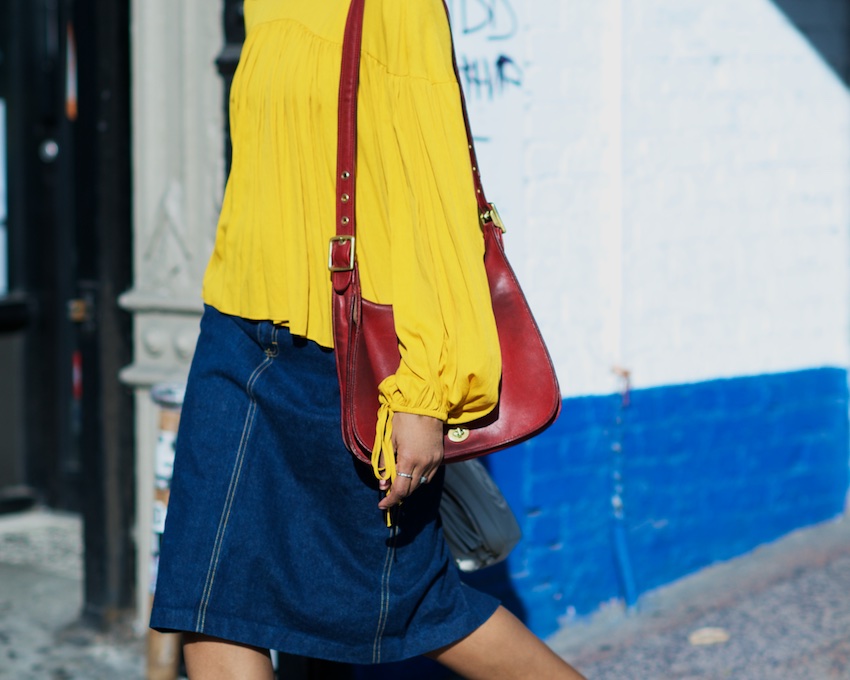 Outfit details in this older post. Bag: Vintage Coach.
You can judge how long I've had the new flap by this outfit which you saw a few weeks ago in the Yellow Mellow denim skirt post.
Even though I wore a white camera style bag walking in, I walked out with the red because I preferred it.  Love it's seventies vibe and how it clashed with the yellow blouse and dark blue denim skirt.
Question:  Am I the only one that gets excited just as much over vintage as designer?  I feel like most people are either one way or another but rarely both.  Trust me to be the mug that straddles both.