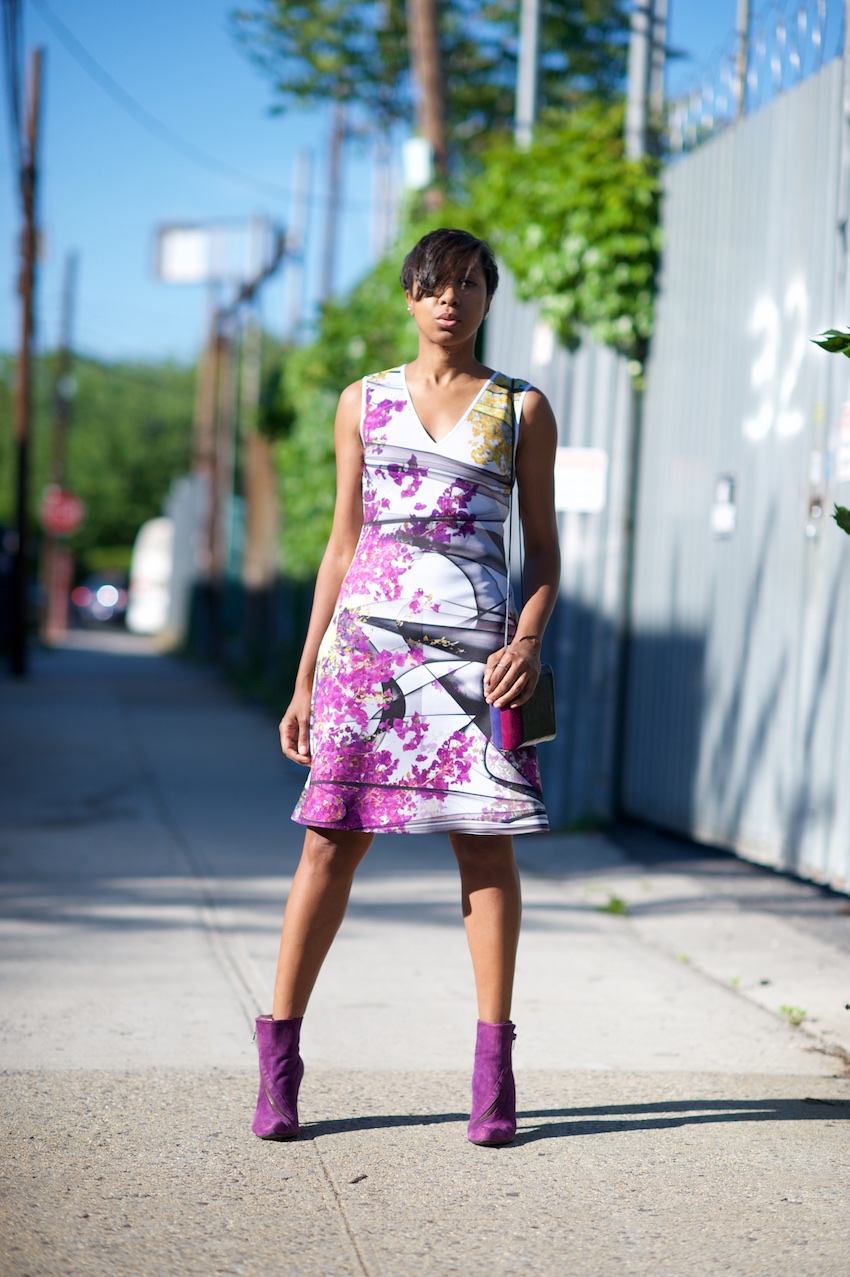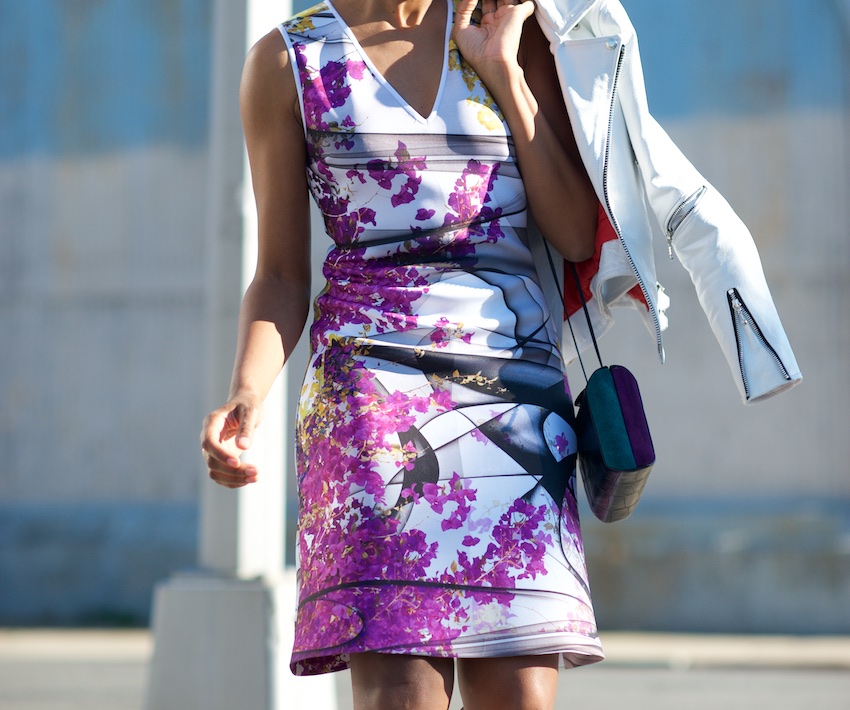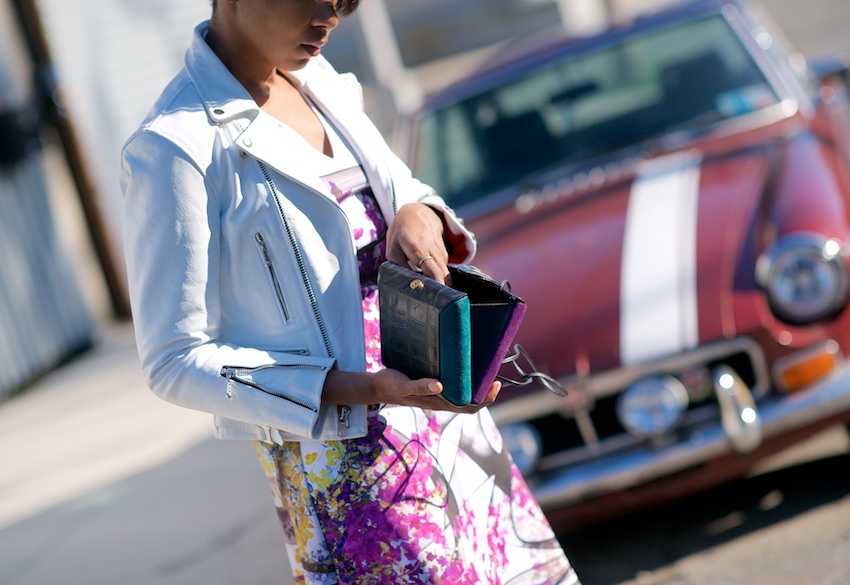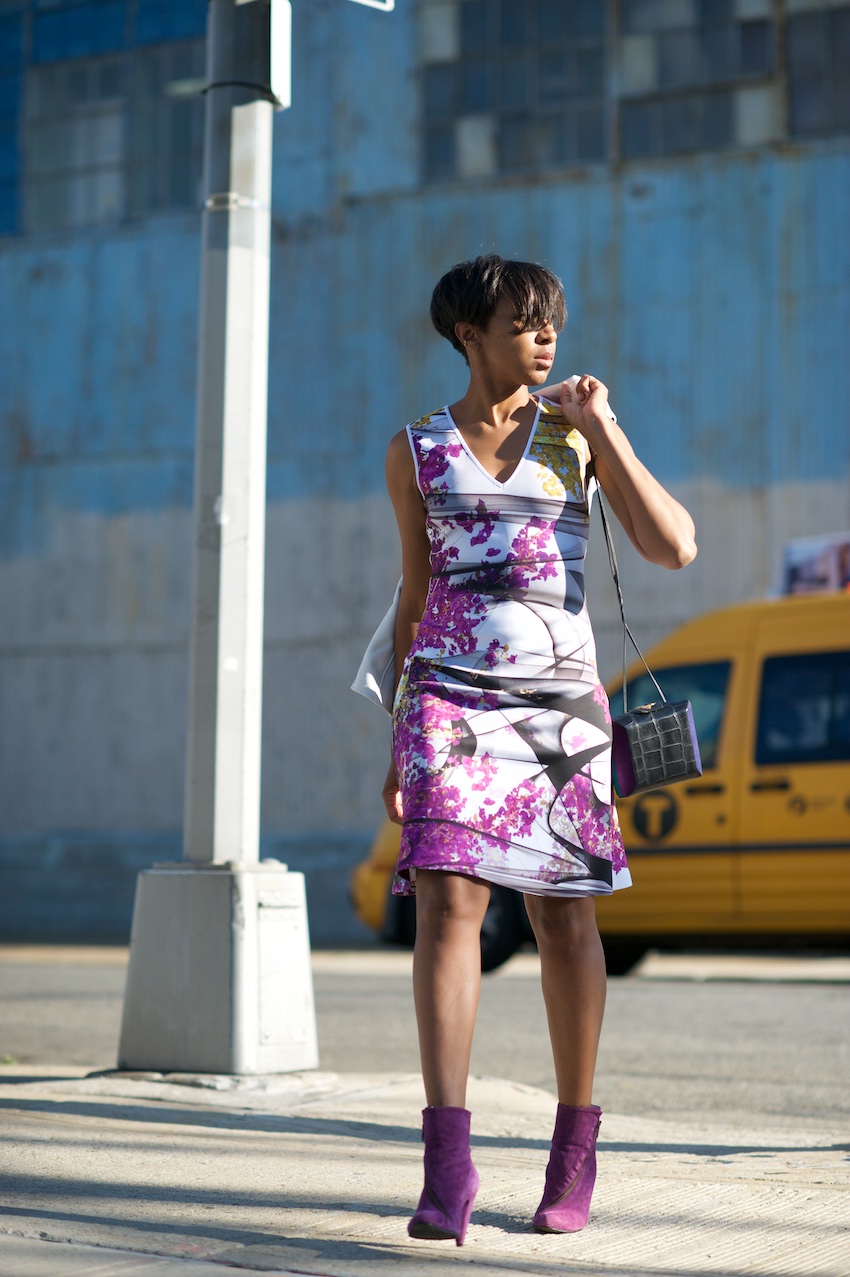 Dress: Clover Canyon/Gilt. More CC dresses on Asos (on sale) and Yoox (also on sale. That site is dangerous)   Suede boots: Vintage. Similar-ish by Enrico Lugani. Bag: Thrift/Second hand.  Leather jacket: Trash and Vaudeville. Try Topshop's faux leather Dylan or Acne.
This is the only short, sleeveless dress in my wardrobe.  The neoprene fabric and Japanese-like print isn't too girly but it's still a rare appearance on here.   I wore it with old purple suede boots (that make me think of Prince) and a white leather jacket for later – cranked up air conditioners aren't skin exposing friendly.   Don't you hate when they're cranked up to freezing as if there's no in-between?
We took the pics on the weekend on our way out to meet another couple in Brooklyn for a night out.  More pics on Instagram.   Besides that we laid low.
Did you do anything?