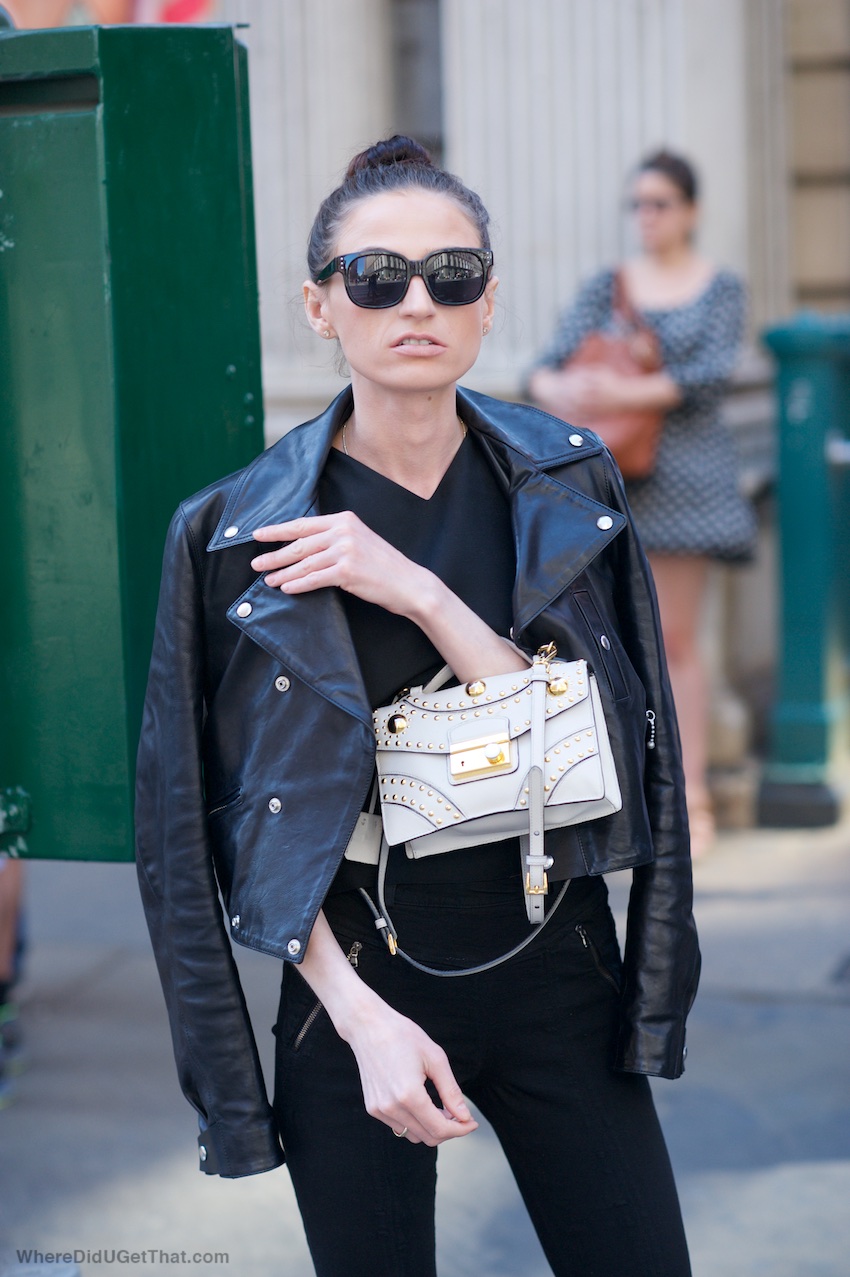 I thought I'd show you what I'm seeing women carry right now.
Little cross body bags like the above by Prada are usually slung messenger style.  Catching someone carrying theirs in the bend of the arm is rarer (she was from Europe so….).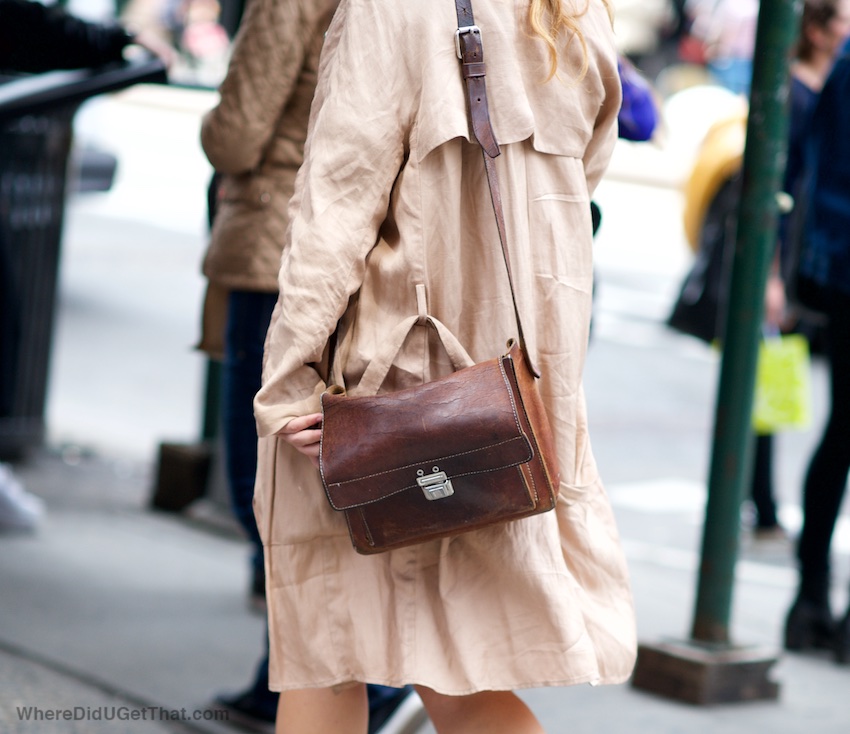 Back to school style satchels are a smaller trend but there are enough now to notice.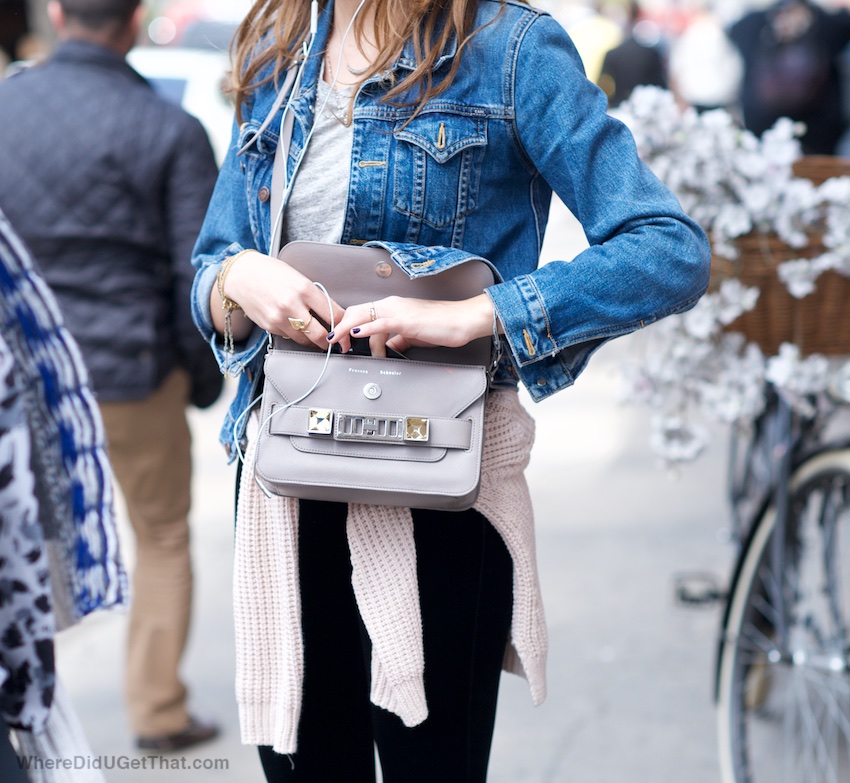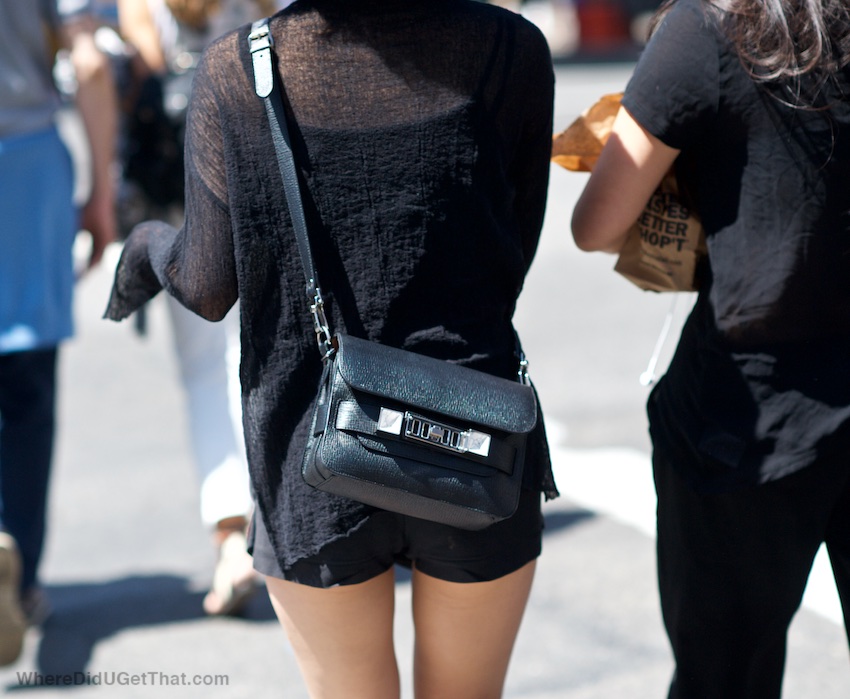 Ah yes, still a favourite for what? two years now? – The Proenza Schouler PS11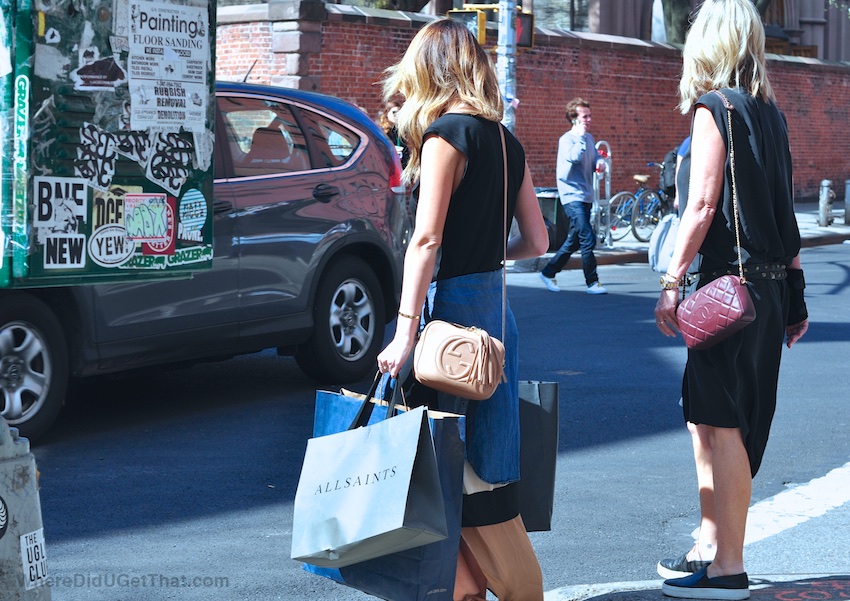 I see more camera style bags this summer. I'm seeing the Gucci Soho Disco (left) in all colors – it's mostly seen in black.
The Chanel vintage (right) is a luxe option hardly seen so this was a rare catch on Prince street.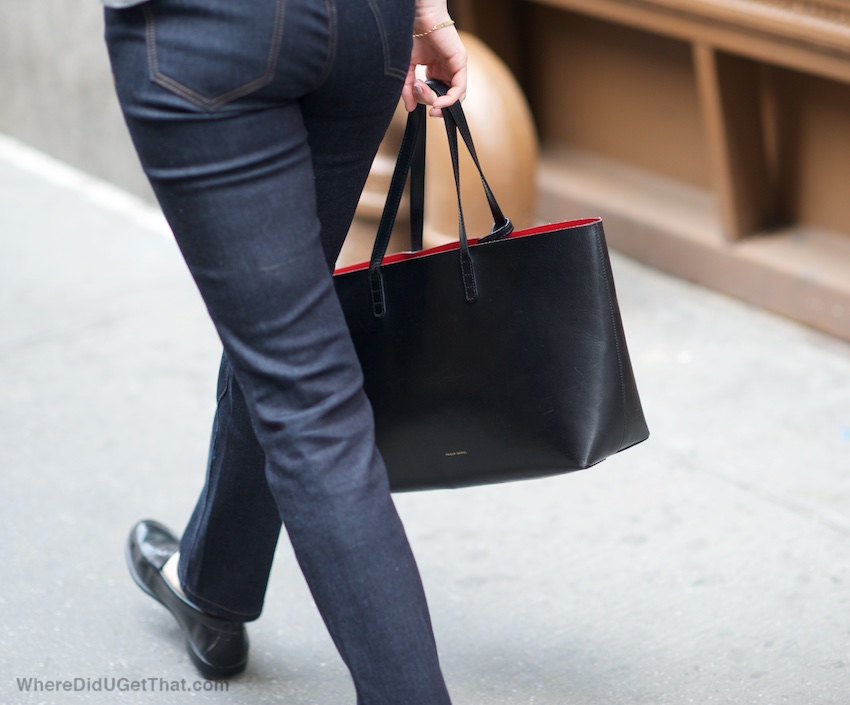 Simple all leather totes with no hardware are EVERYWHERE.  The above is by Mansur Gavriel (congrats for their recent CFDA award!)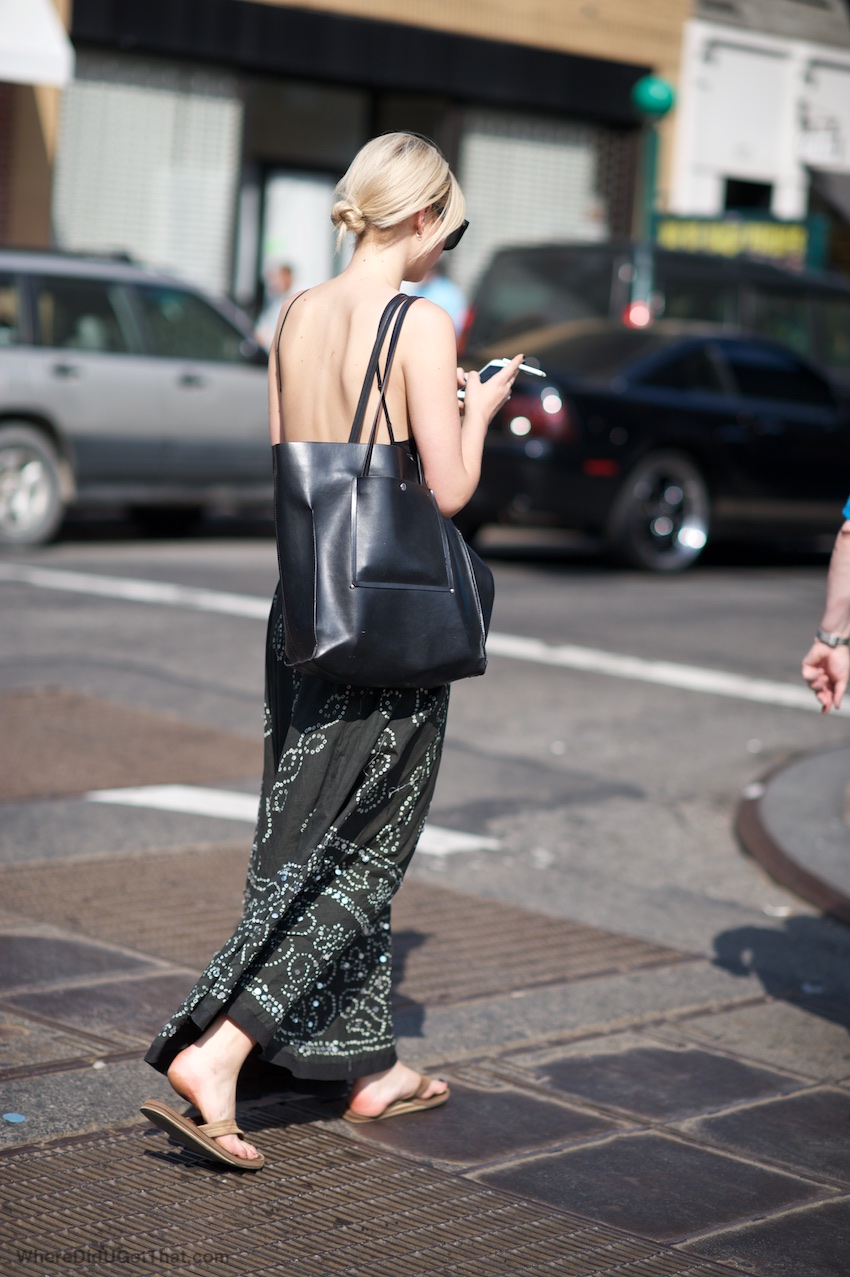 I see at least a dozen a day of simple style totes in either black or brown.  The Madewell Transport tote is popular every summer here.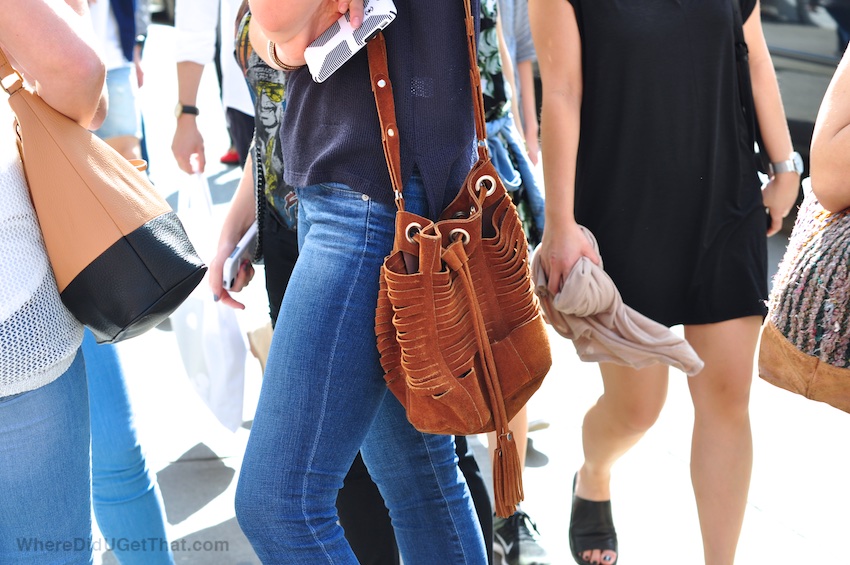 Drawstring bucket bags in various colors and sizes are fairly popular now.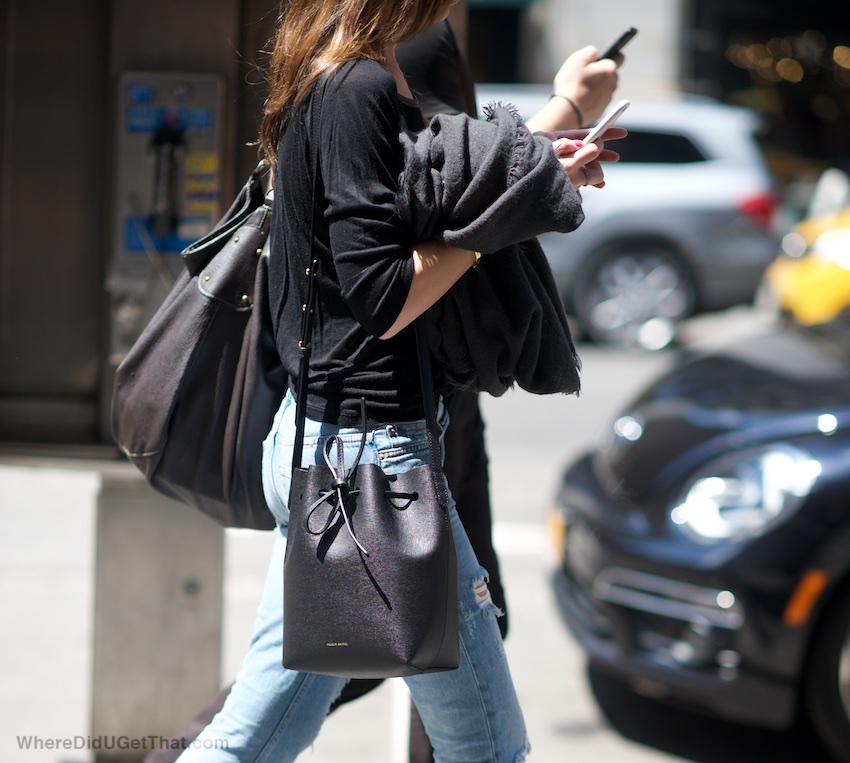 I usually catch one simple Mansur Gavriel bucket bag  every other day (downtown only).  I saw lookalikes online by Vince Camuto and Otte.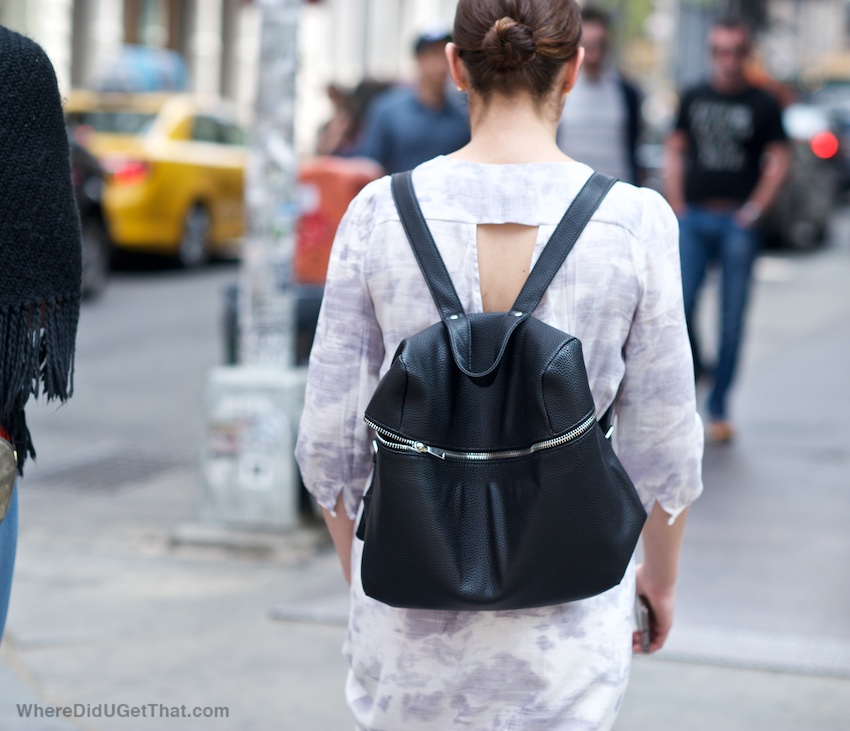 Backpacks are the new summer bag alternative this season and like the totes above, they are in plain logo free leather.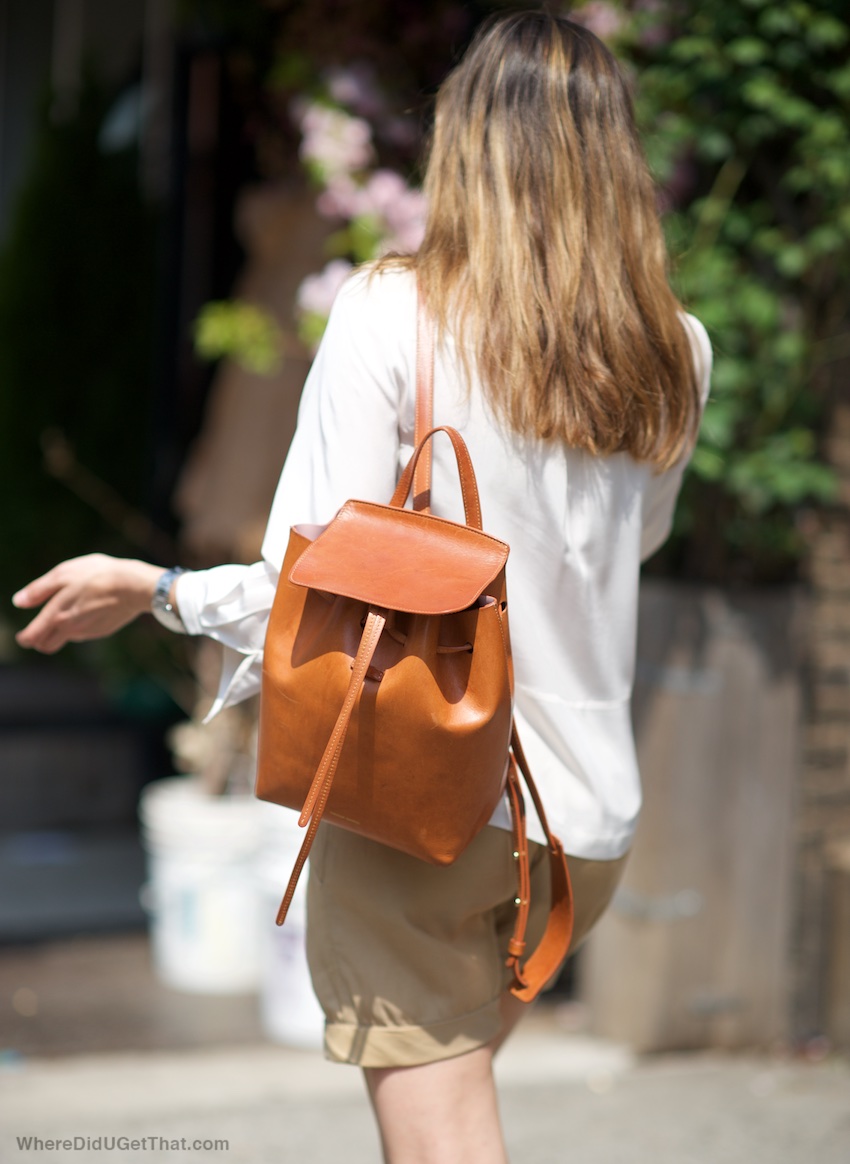 The same backpack principle but done by Mansur Gavriel. This colour is called Cammello which patinas over time.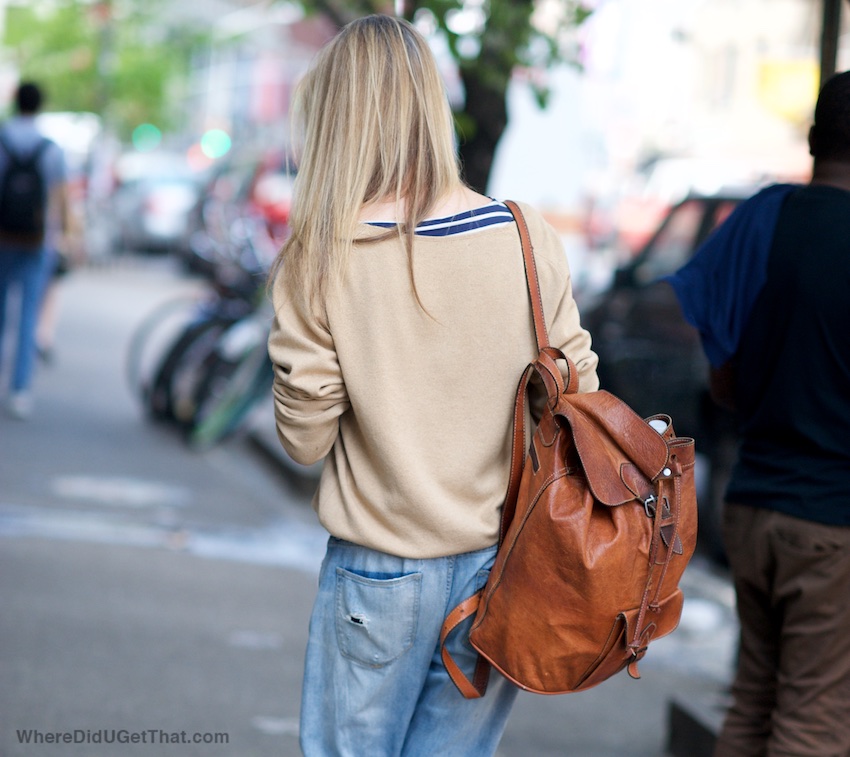 The backpack again but in a more retro take.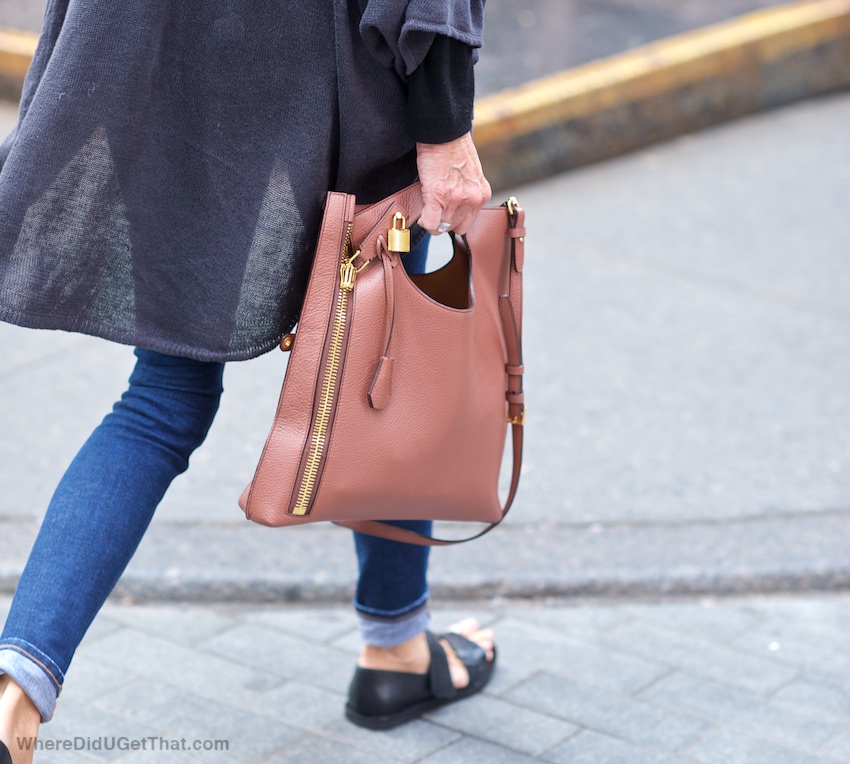 This bag is by Tom Ford.   Again it's simple and devoid of  logos so most wouldn't know where it's from.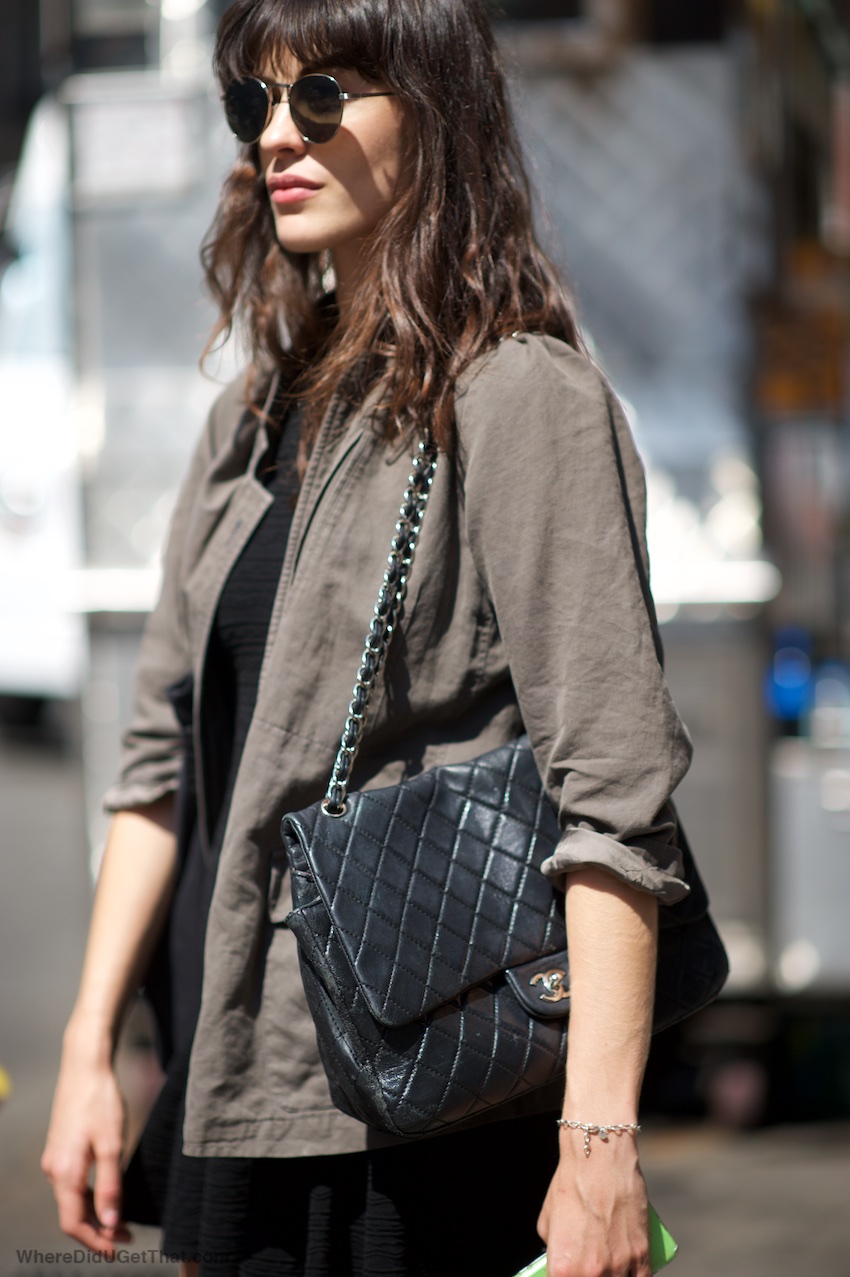 The Chanel classic flap in either small or medium are the most popular sizes carried whether downtown or uptown. The above maxi size (their largest) is less seen. Authentic Chanel resale sites include Fashionphile although the Rebecca Minkoff's are still a good version.
What's popular where you are?