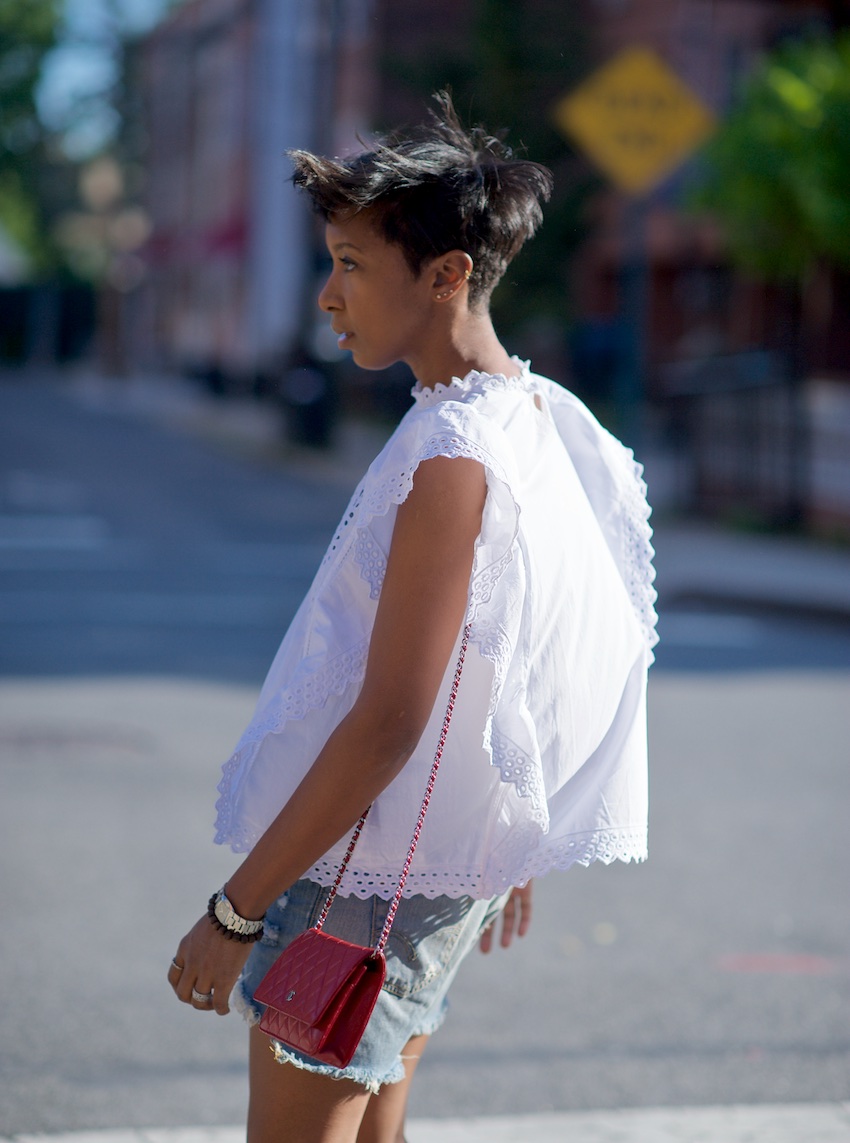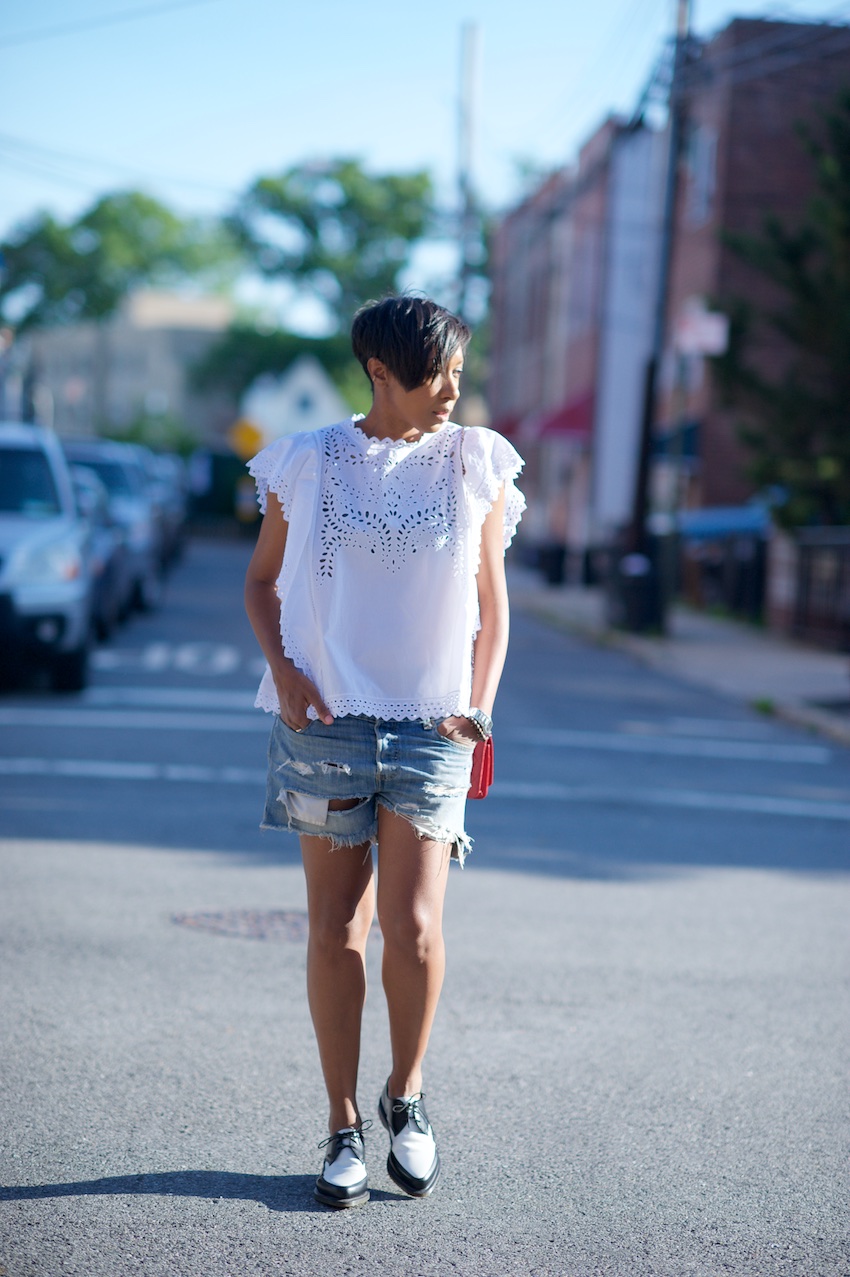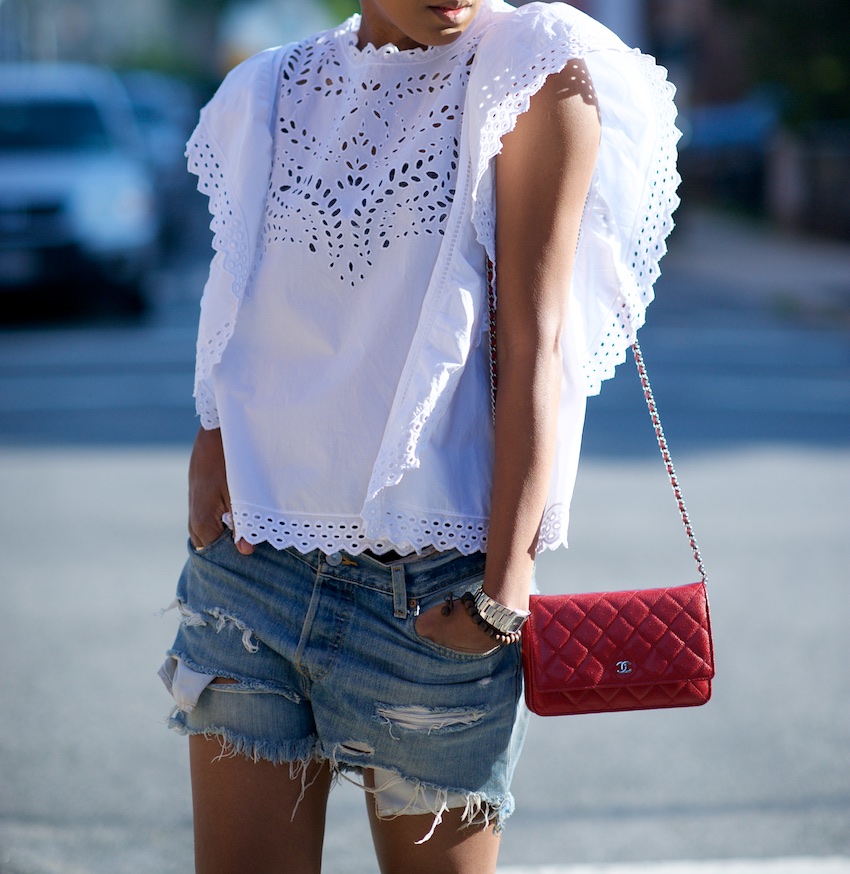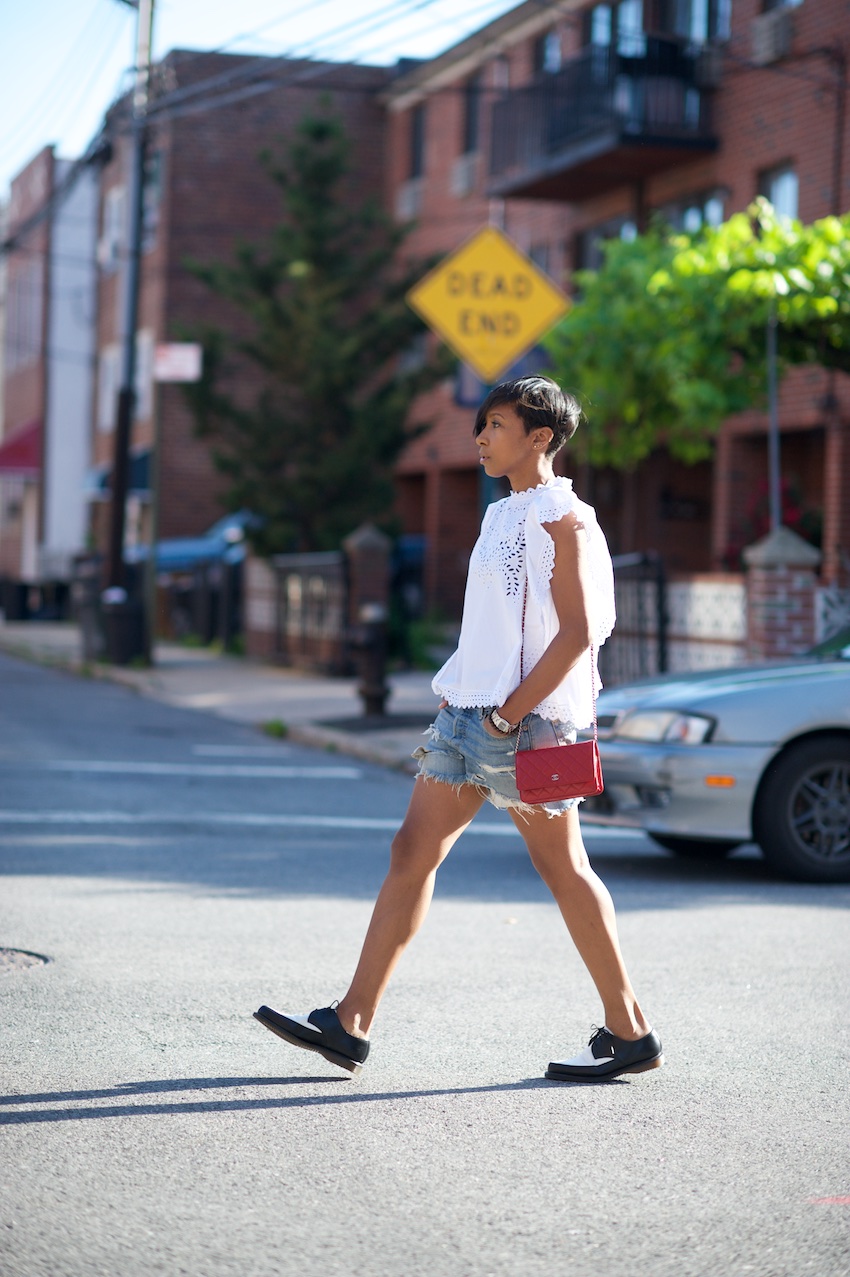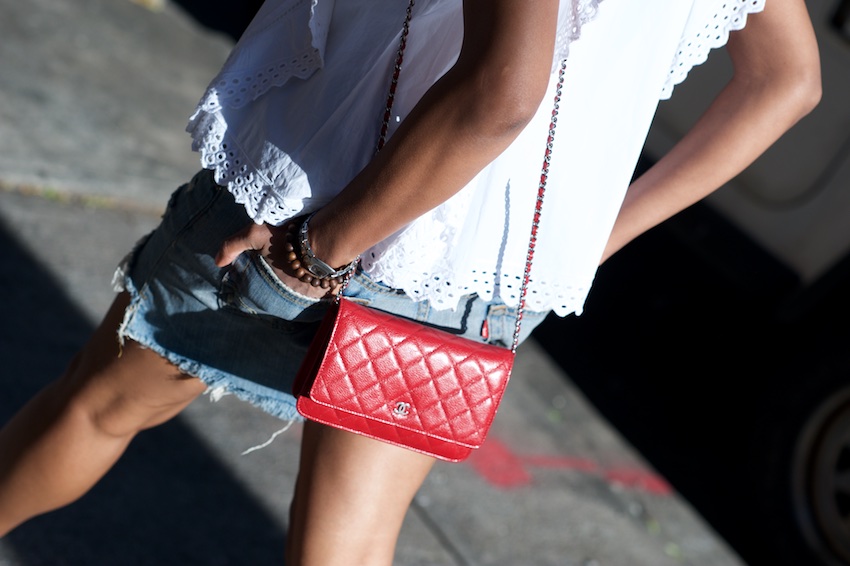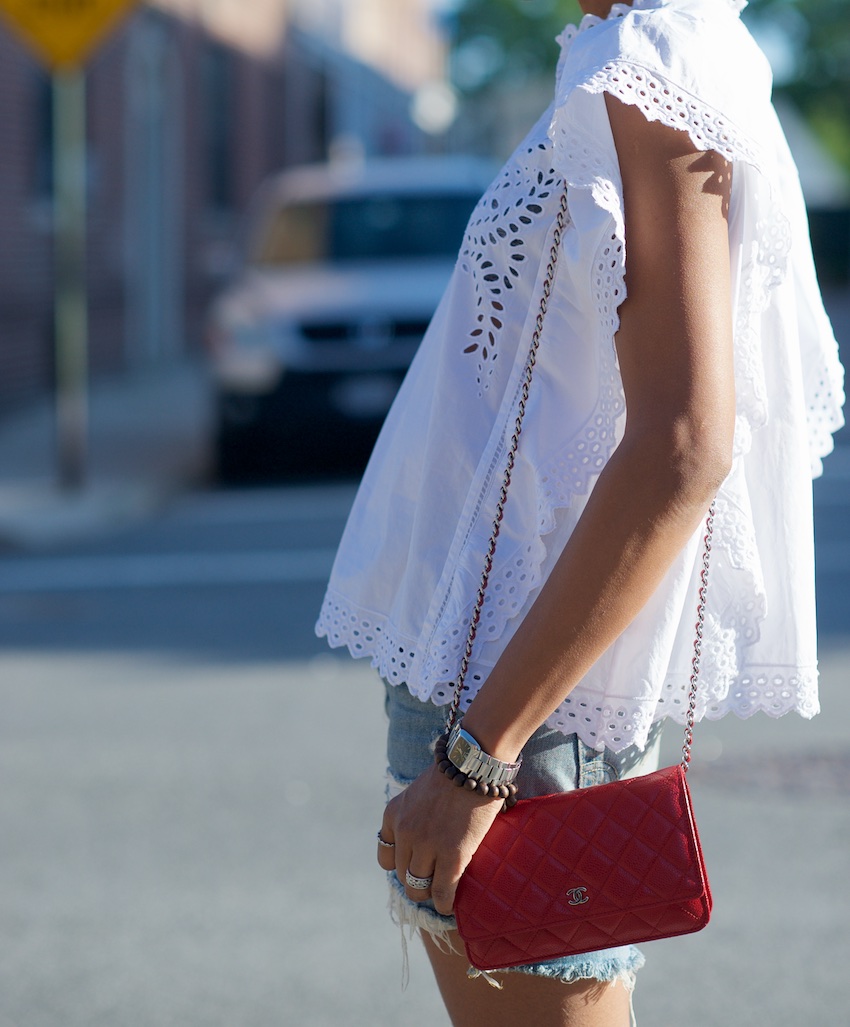 Blouse: Isabel Marant (on sale).  Blouse is also here and an olive cap sleeved version. Lookalike from Baily44. Shorts: Levis (DIY hack).  Try BB Dakota (on sale) or Asos.   Bag/wallet: Chanel (used from here).  Shoes:  Underground Originals. Watch: Gucci. Bead bracelet: Street vendor
I could not get this blouse out of my head.   The 50% off sales kicked in and it was pretty much a given.  I um'd and ahh'd for a while: what size?  I've never had Marant clothing before.  Can I not find something similar at the usual high street shops? This batwing from Baily44 was considered.  Every summer there's an avalanche of white tops but this took the biscuit.
 Rationalizing with future cost per wears has followed.