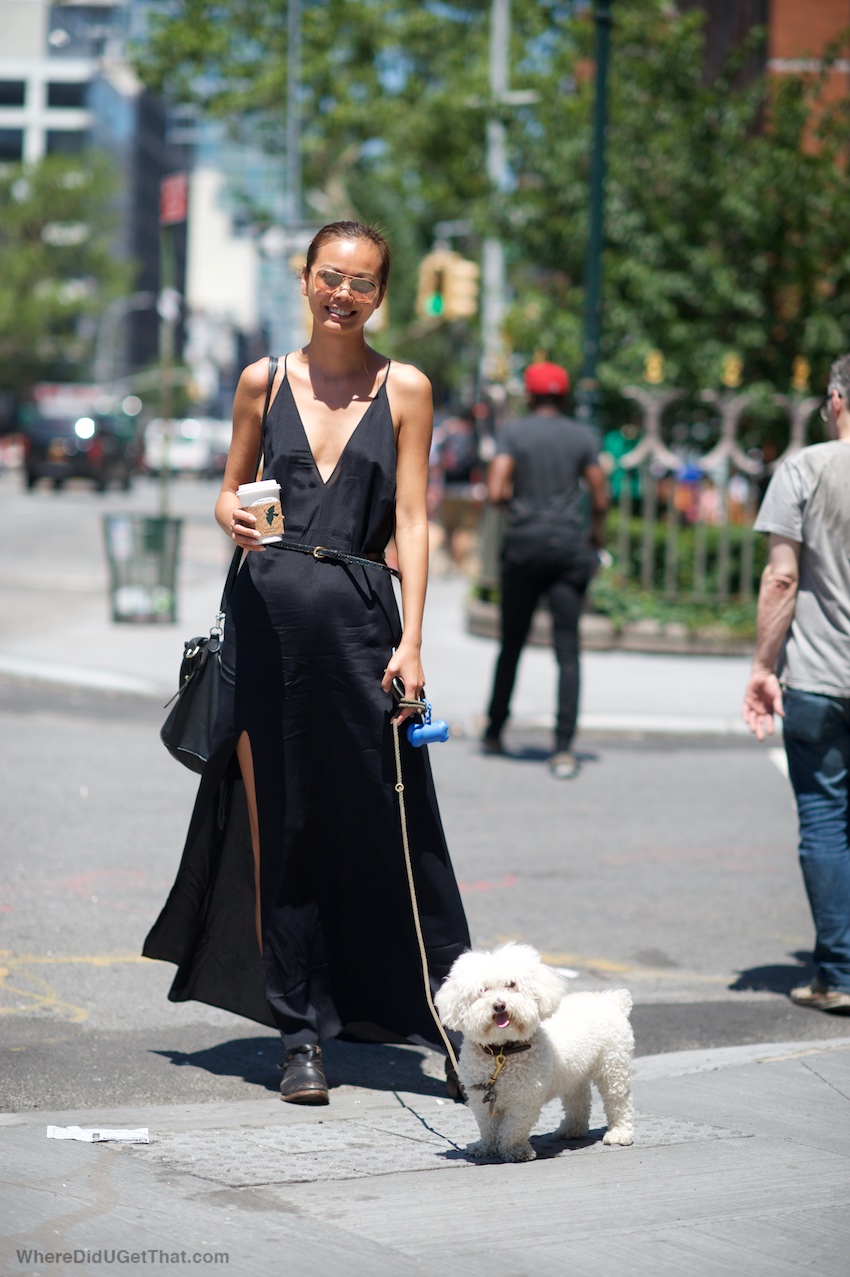 "My dress is from Reformation.   I got it a few weeks ago but I think they make this one every year."
I love everything at Reformation on Howard street.  If you're after a cool dress this is a fave that's a few doors down from Opening Ceremony.  It's where you go to find something that's simple but gets you compliments because it's timeless.  I go in once in a while for a clothing fondle.  Similar style dresses from Carmella or Just Female.
You can see the back of her dress (which I loved) on my Instagram.