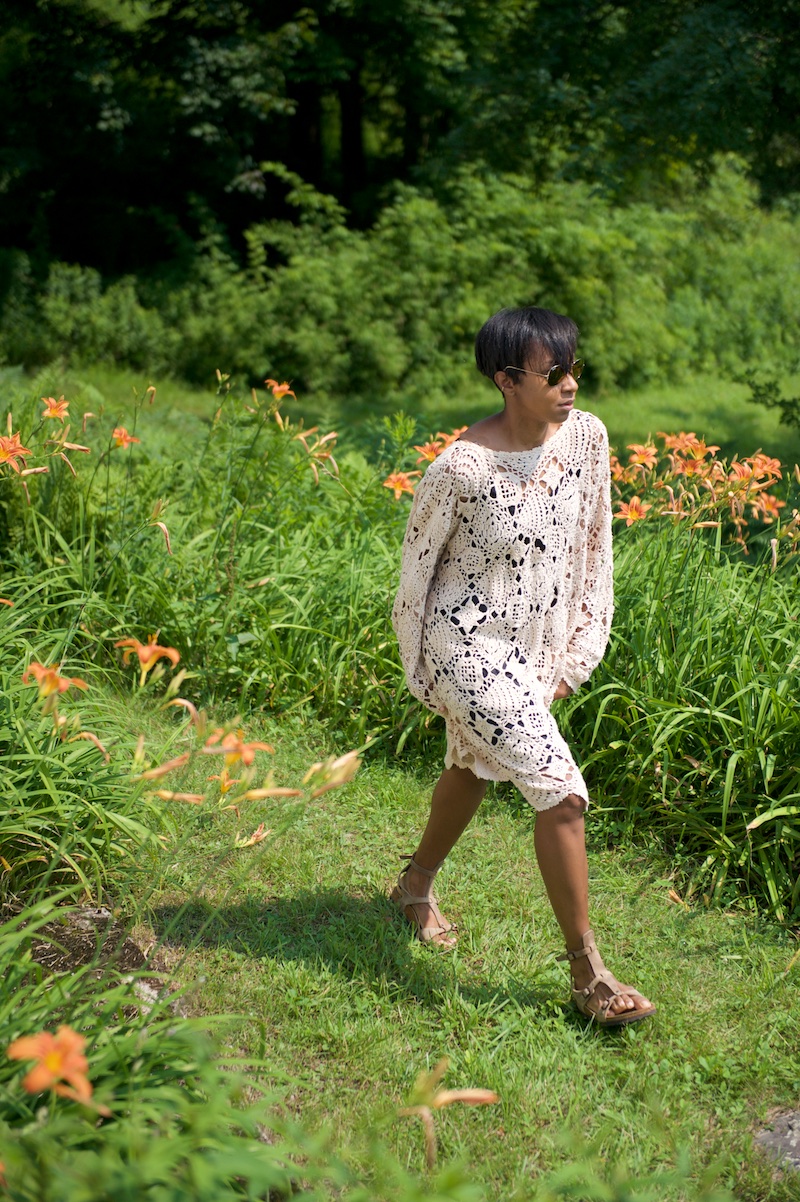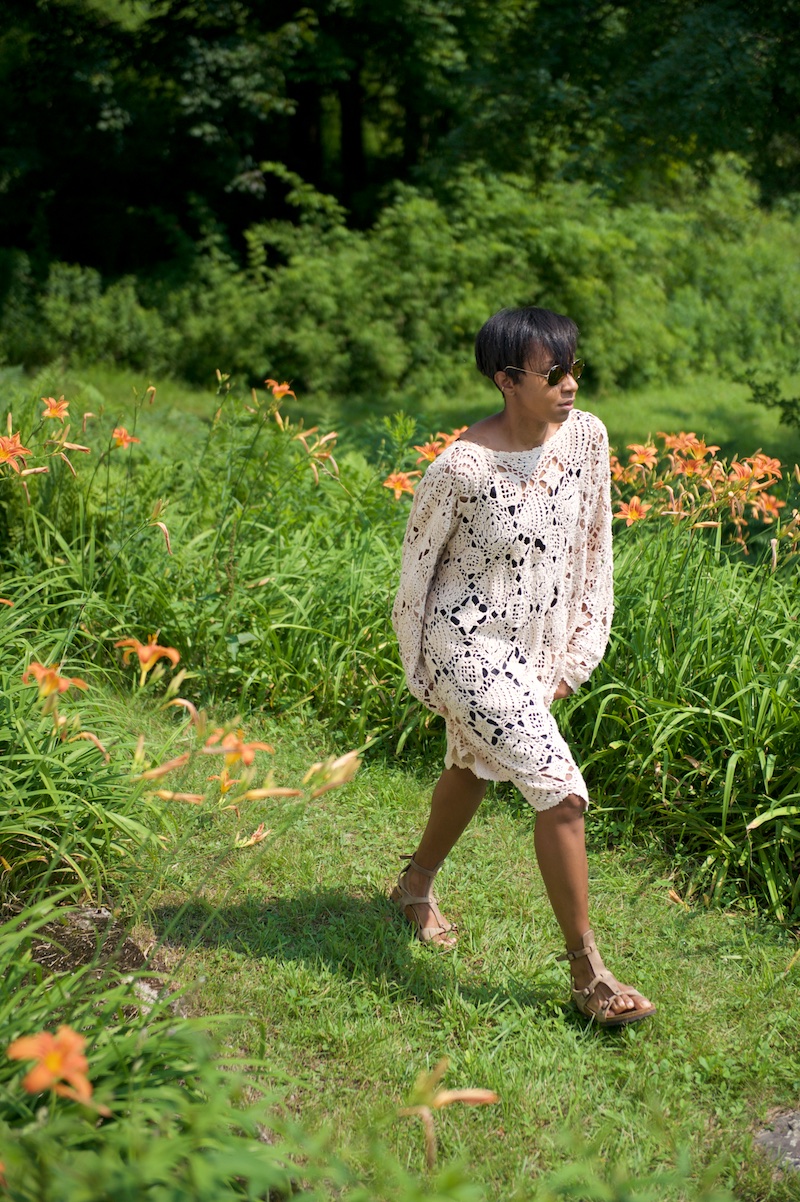 This dress was found two sizes too big which is roughly how I think we want a crochet dress to hang versus anything in the semi body con direction.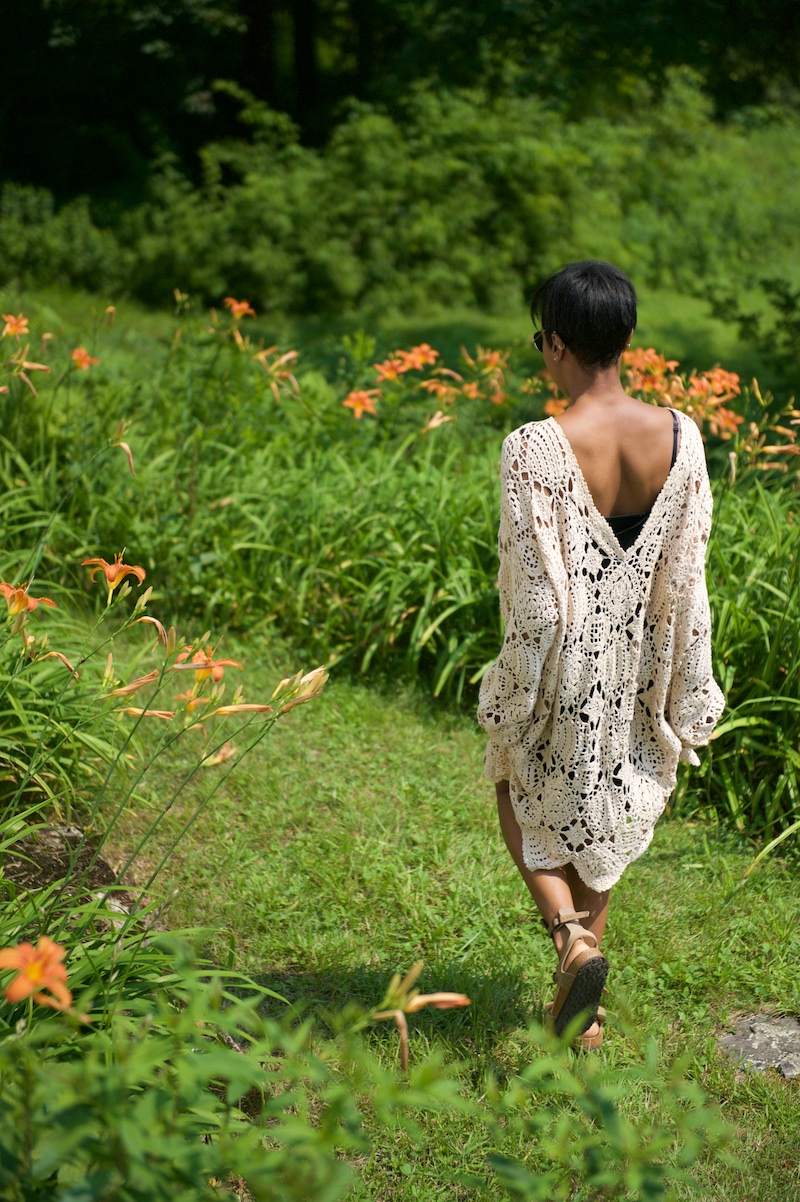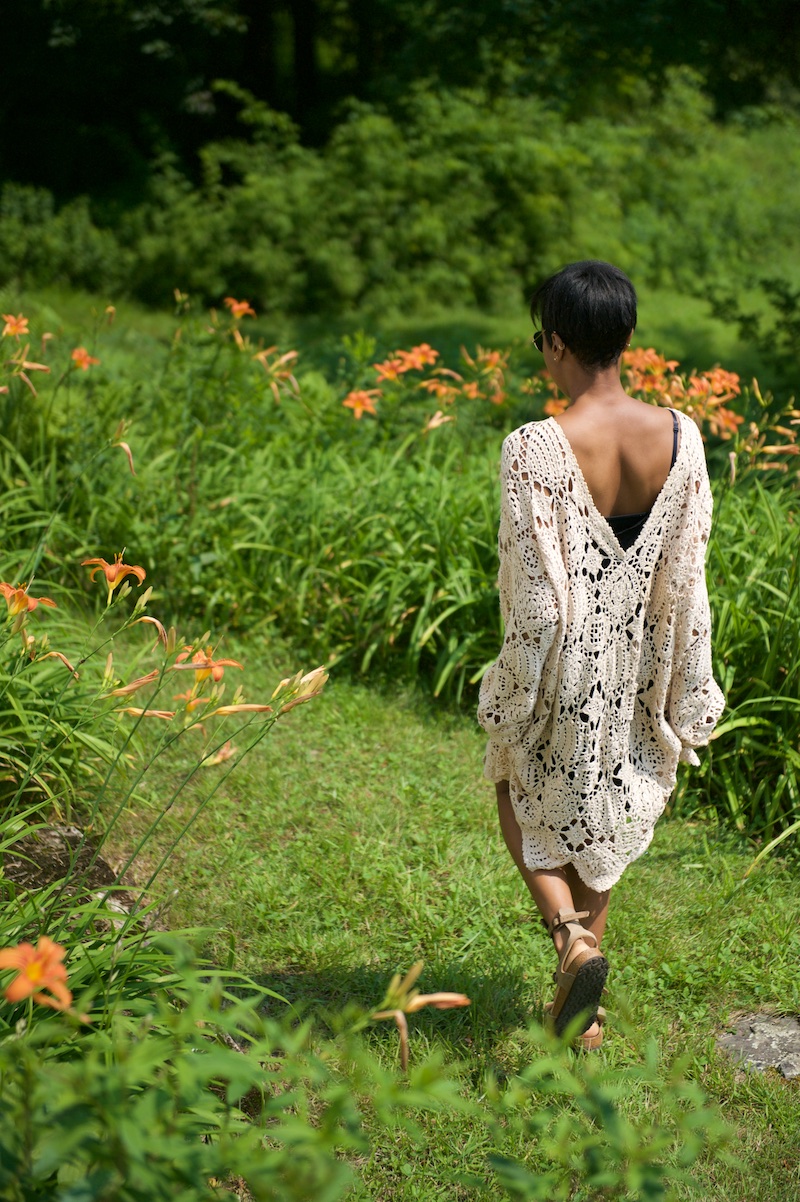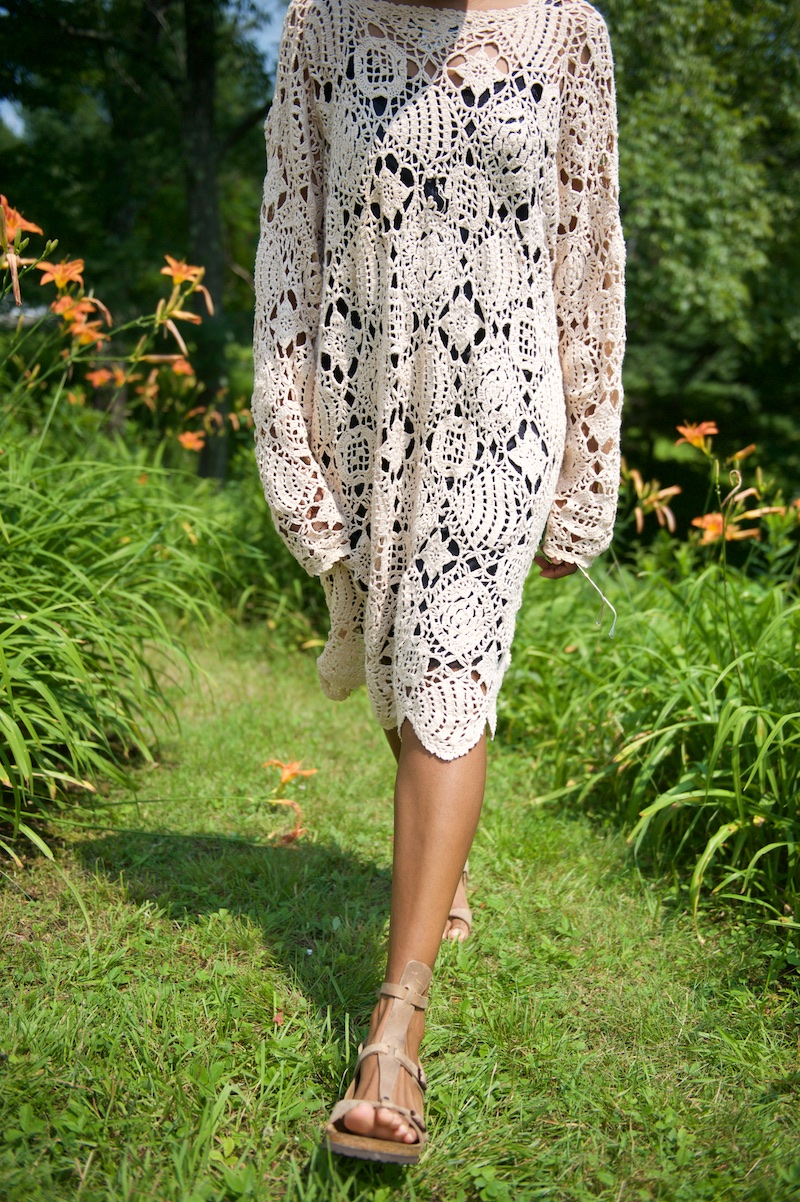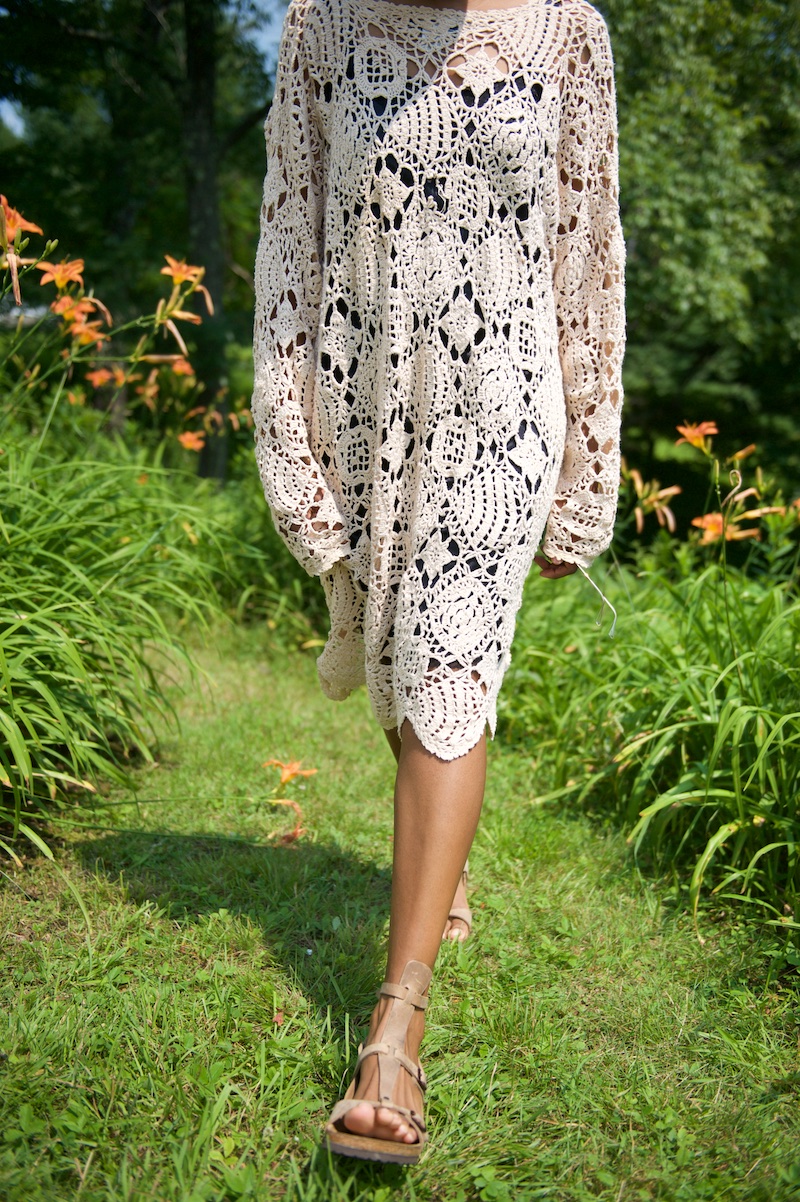 Dress: Thrifted.  Sandals: Birkenstock. Shades: Ray-Ban mirror aviators
 It's also worn back to front.   I wore it on Sunday with the Birkenstock gladiator sandals and a fringe bag posted on my Instagram.  I feel like crochet is open enough to be ventilated but warm enough for when it's chillier later.
Our last day here is today and it's been bittersweet but I'm glad that we came.
ps. Check out the street style tab above for photos around New York.