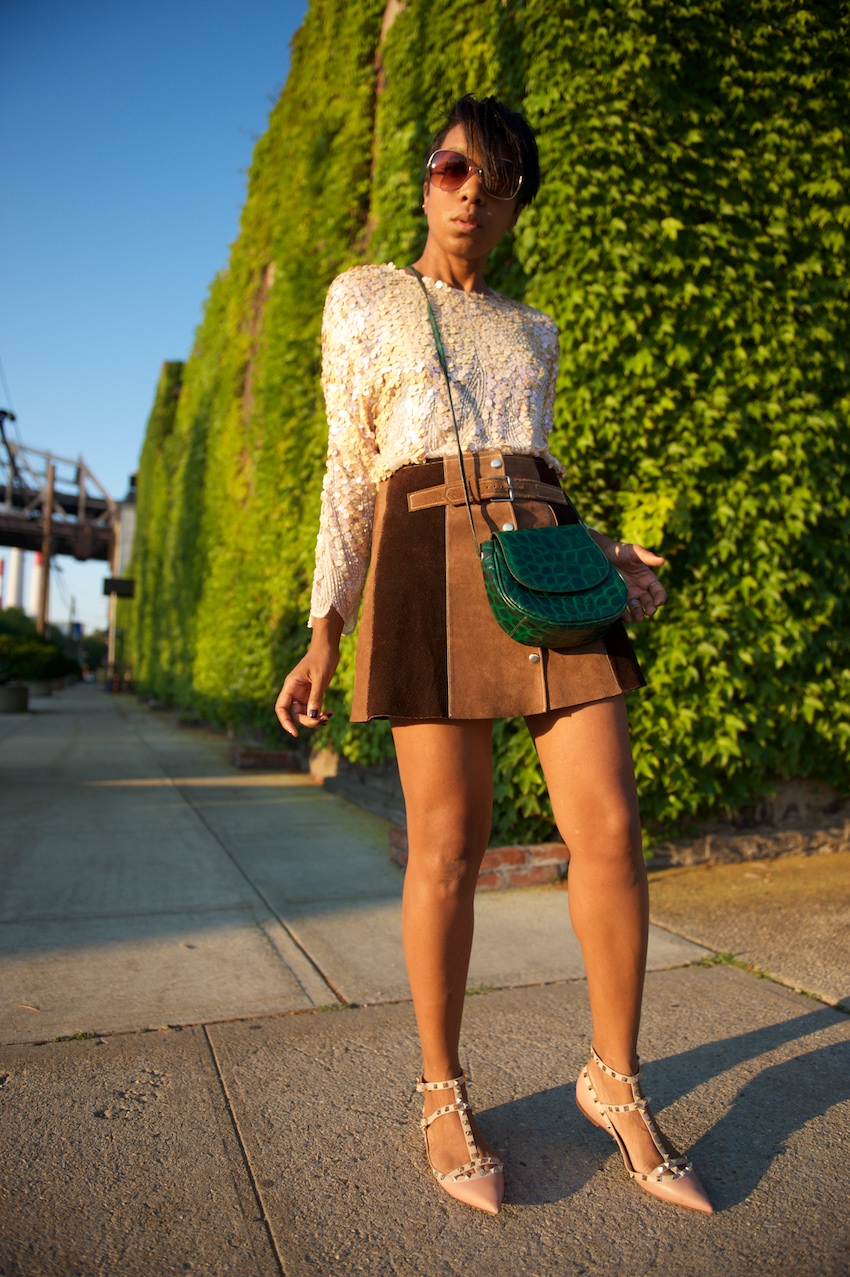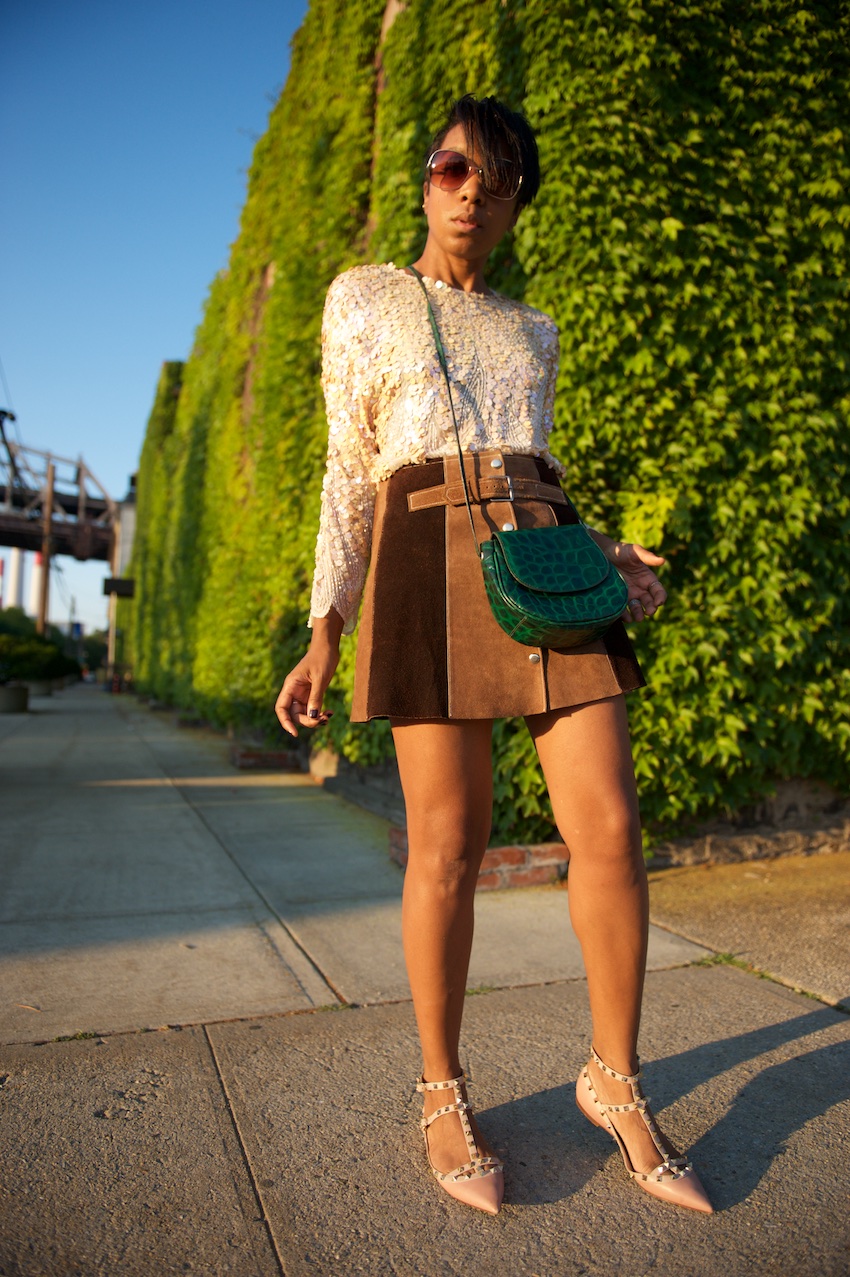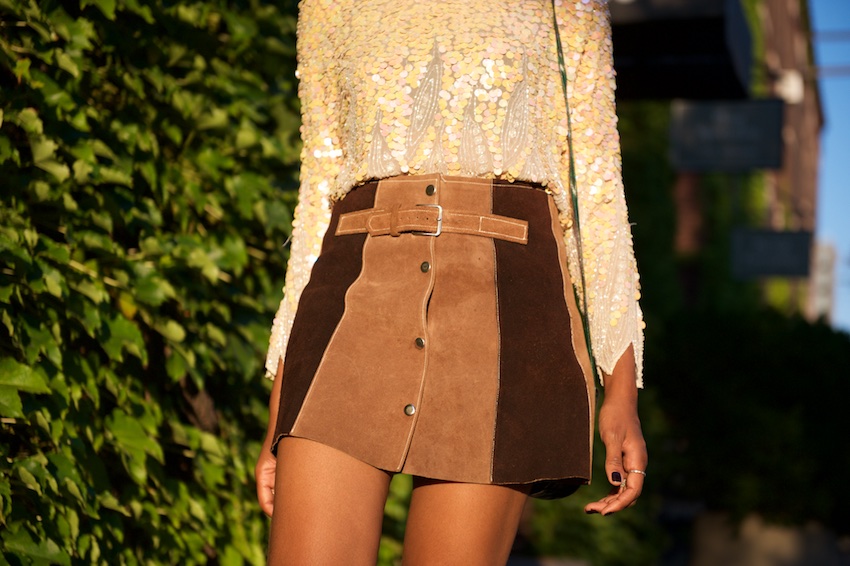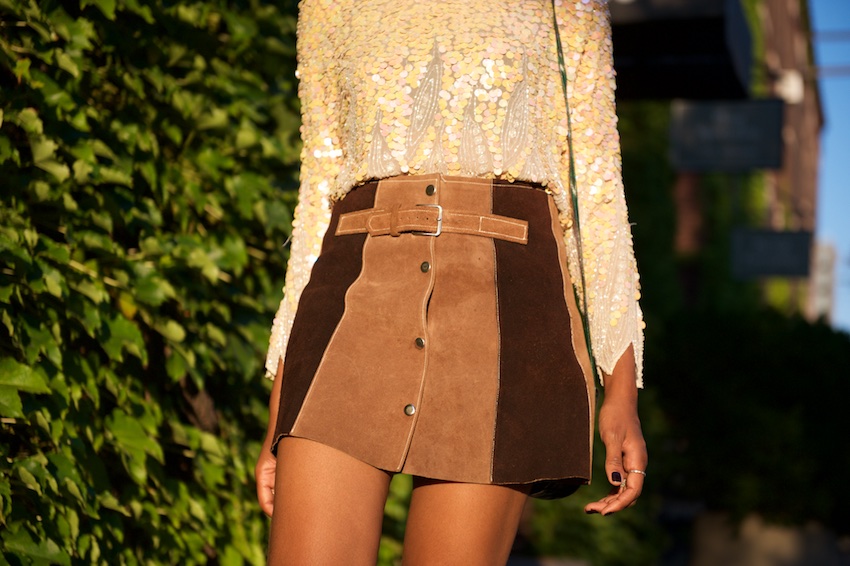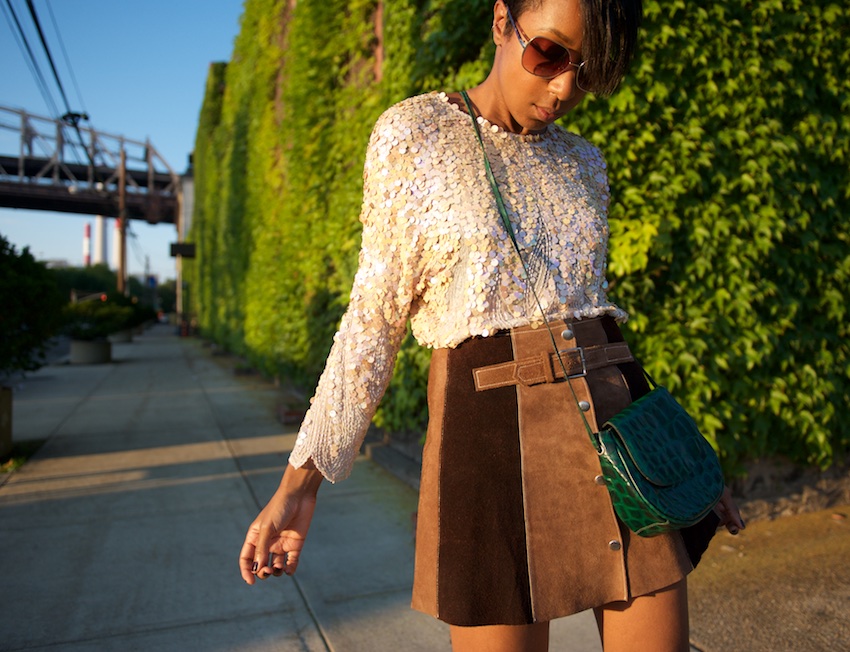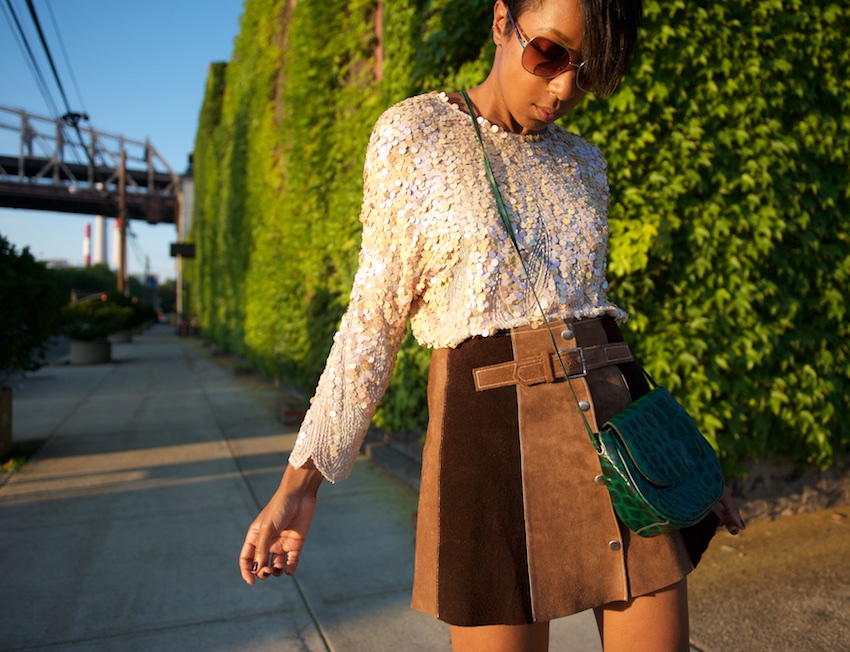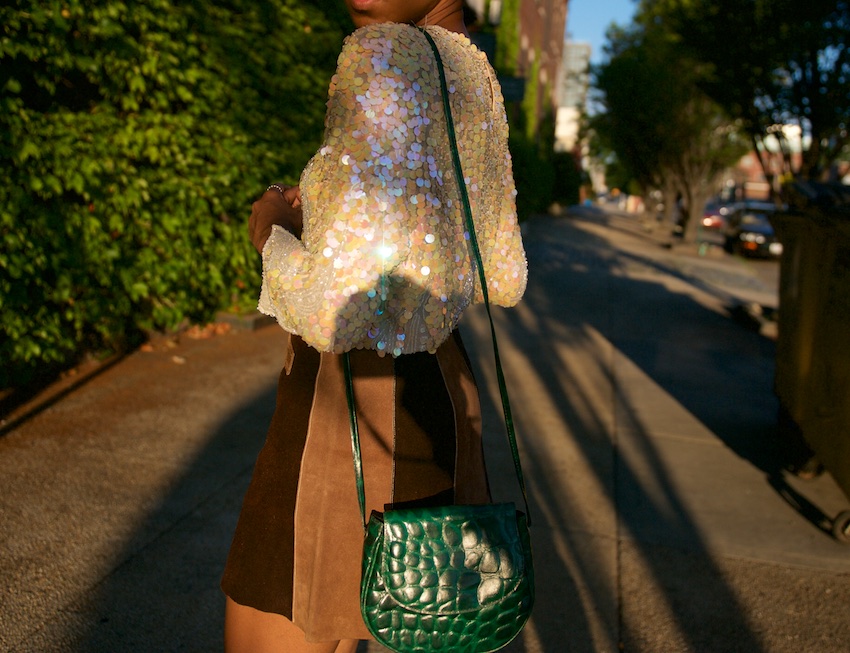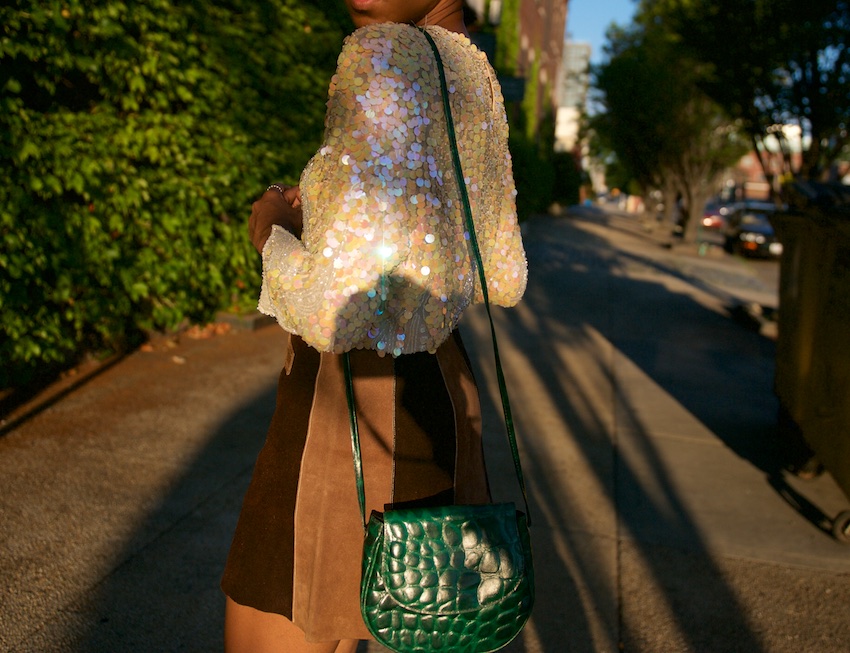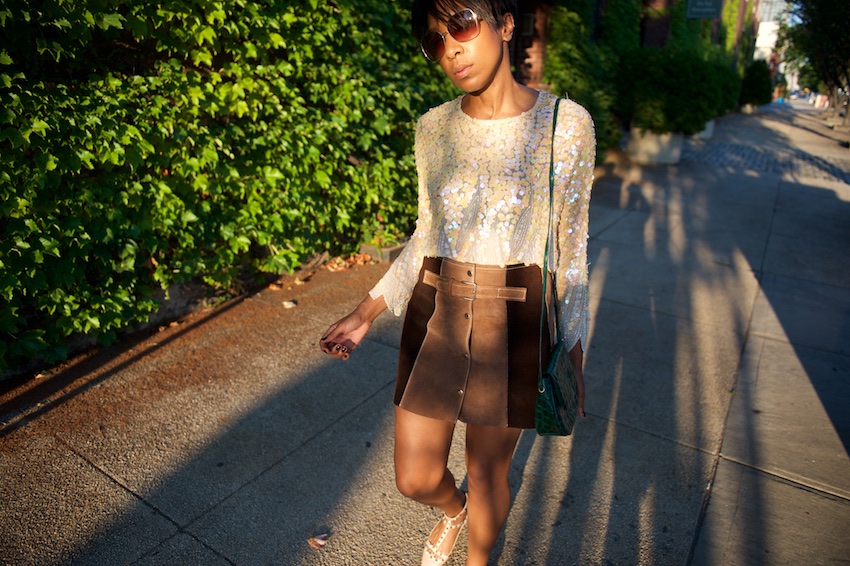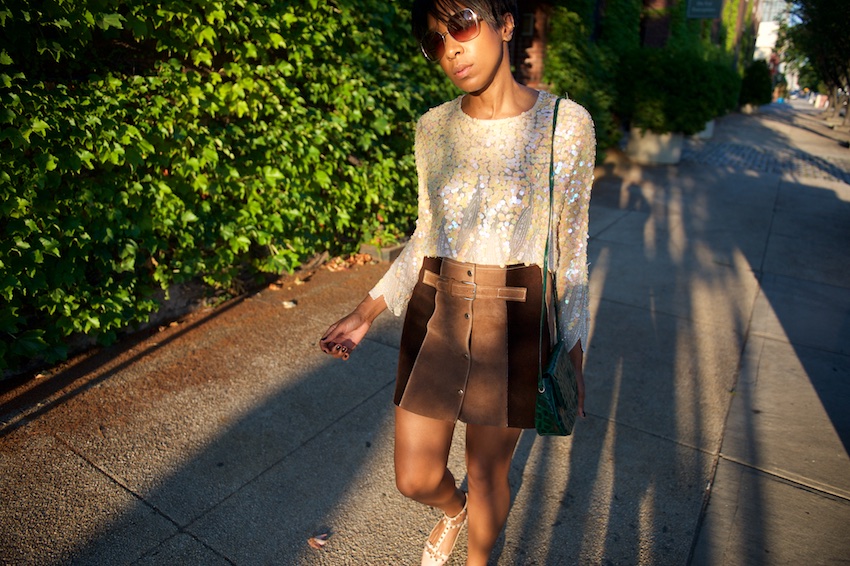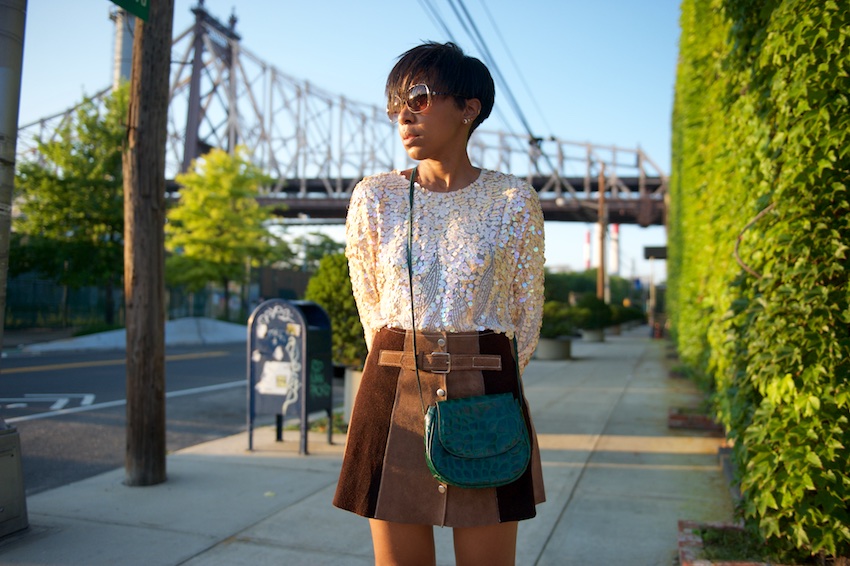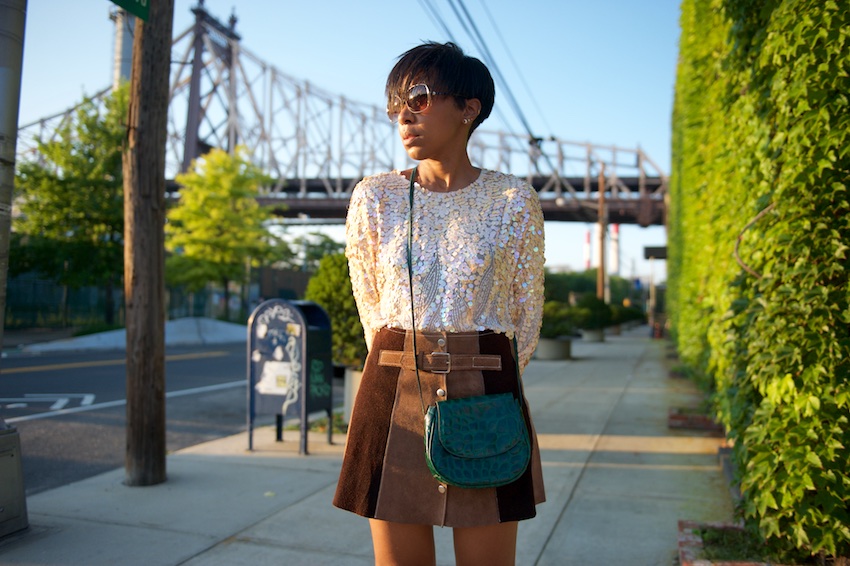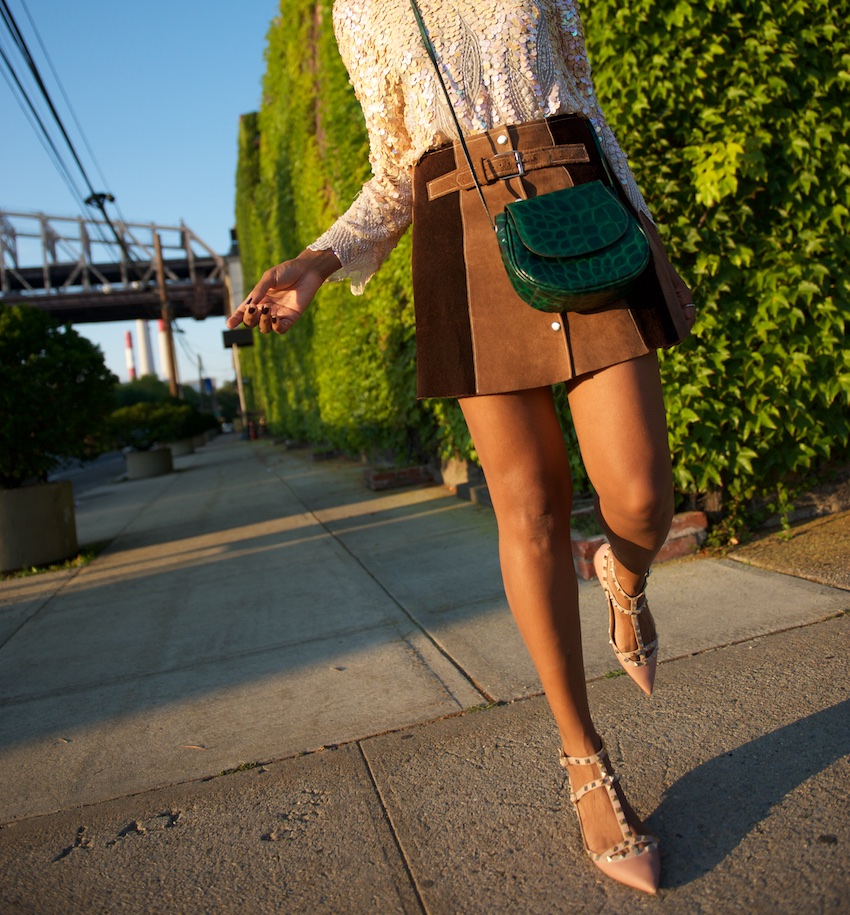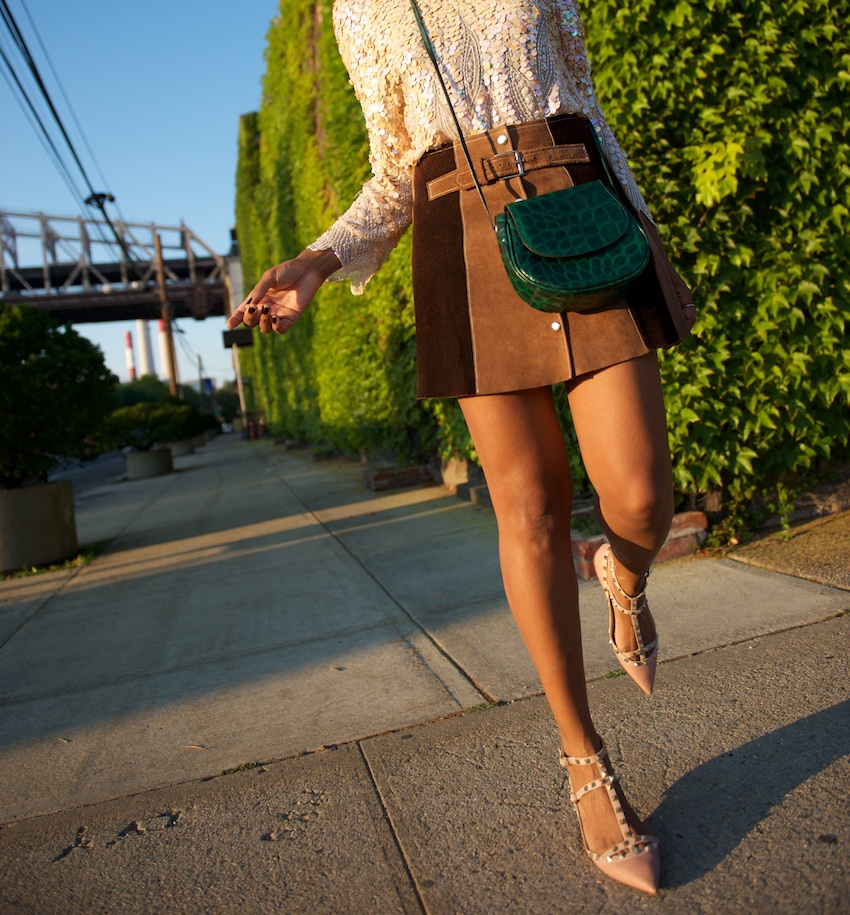 Skirt: Vintage.  Lookalike from Topshop! Sequin blouse: Vintage shop in New Orleans.  Read about it in this older post!  Bag: Vintage. Flats: Valentino. Comes in loads of colours e.g. black, burgundy, olive.   Shades: Forever21
About a week before leaving New York I clocked this suede skirt in Topshop and did a double take!
Same thing for these square sunglasses from F21 (of all places).  It was right by the checkout.  I've been looking for an original vintage pair so these are a filler until then. Definitely try them.  They're a subtle seventies vibe with a just enough tint.
ps.  Follow my Instagram while I'm in St.Lucia.   I'm also on Snapchat Karenbritchick