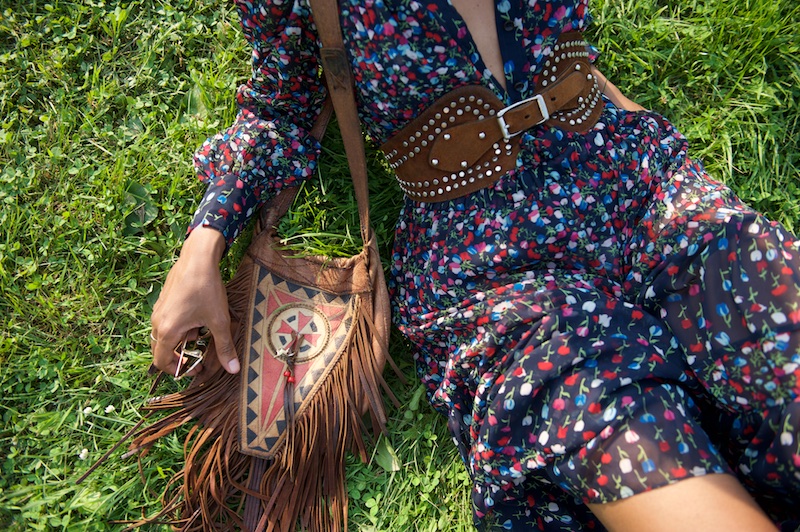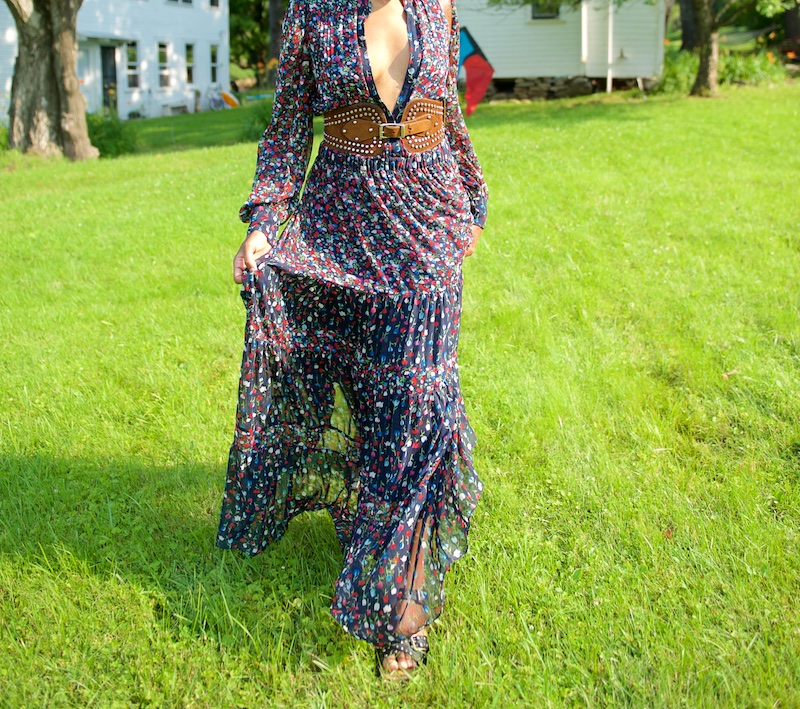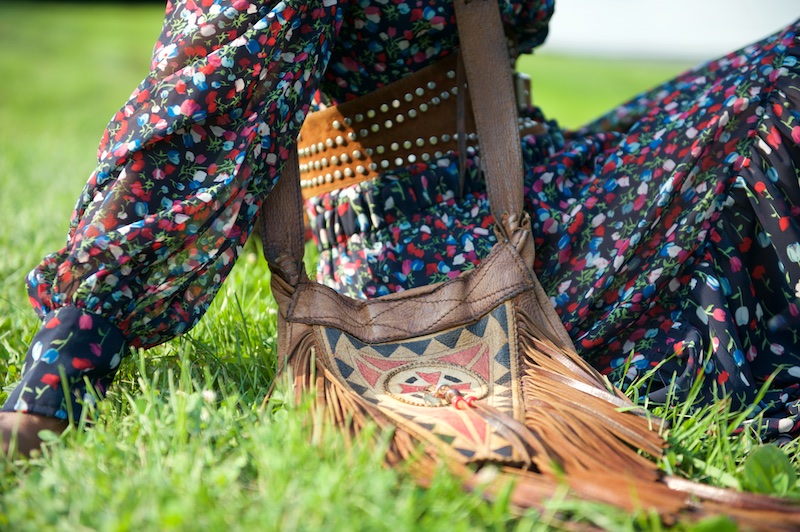 Dress: Mango (0ld).  Try Free People's Mellissima dress or NetaPorter's Alexia. Belt: Vintage find at Brimfield market.  Bag: Vintage at Foley & Corinna's old boutique.  This one is so similar!! Try one of Free People's.  Sandals: Kurt Geiger (old). Try Madewell or Topshop.  Shades: Ray-Ban
Everything comes around again in fashion.  To be honest, fashion in cycles makes it easier for us since we can just hold onto certain pieces.   As long as the print is small and the material is soft enough, maxi dresses last you for years styled under coats, with sandals, boots plus tons of different belts – you name it!
Asos has some of my faves online and Free People practically built a brand around them.  Don't get me started on vintage and second hand places…
I wore this old dress upstate on July 4th for a group dinner (hence the back ground).  Needless to say it'll be in heavy rotation for Autumn with boots.  The suede belt was found at Brimfield flea market.   You can read more about that flea in these older posts!
See more maxi dress outfits in this link going back a few pages 😉