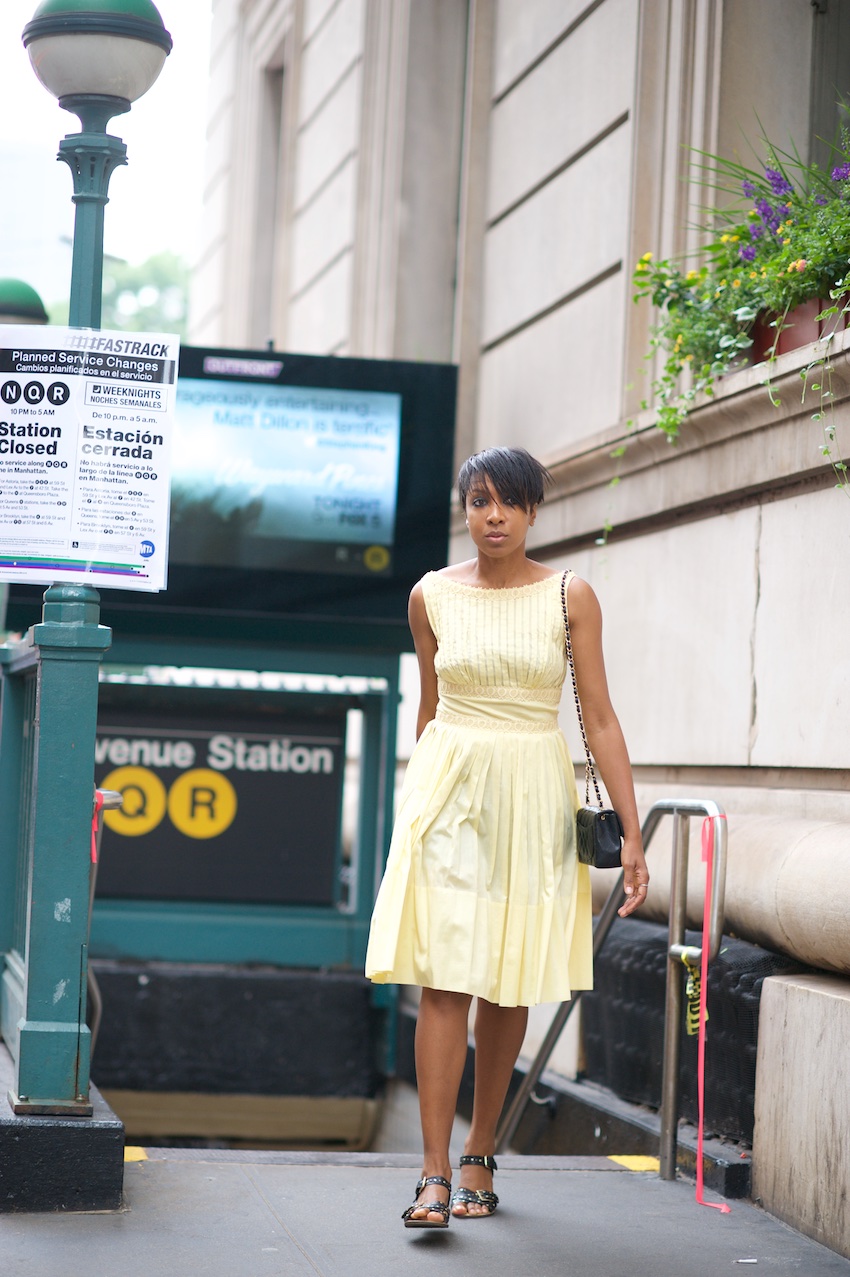 This dress is about as fem as it gets.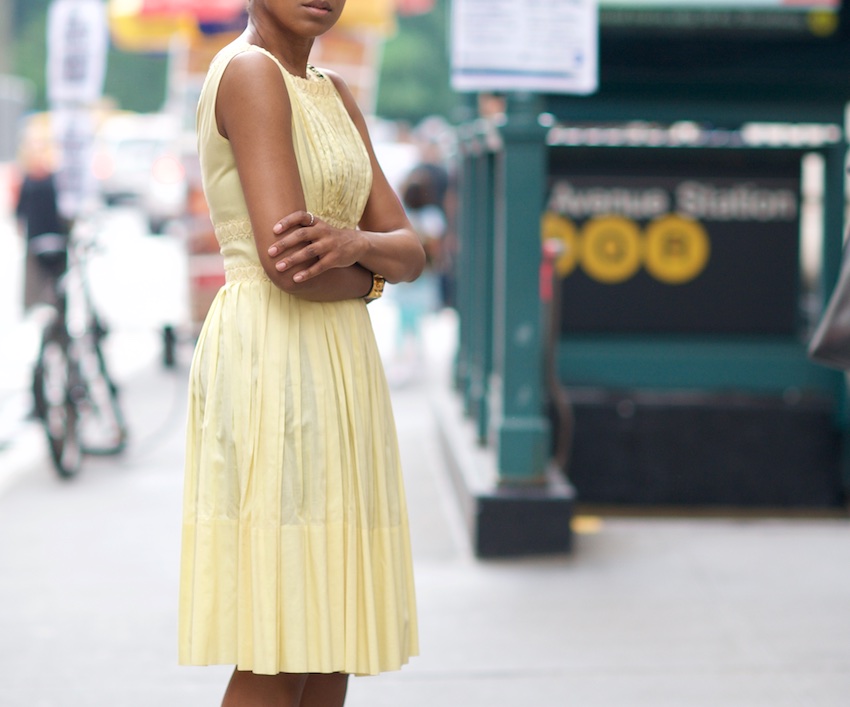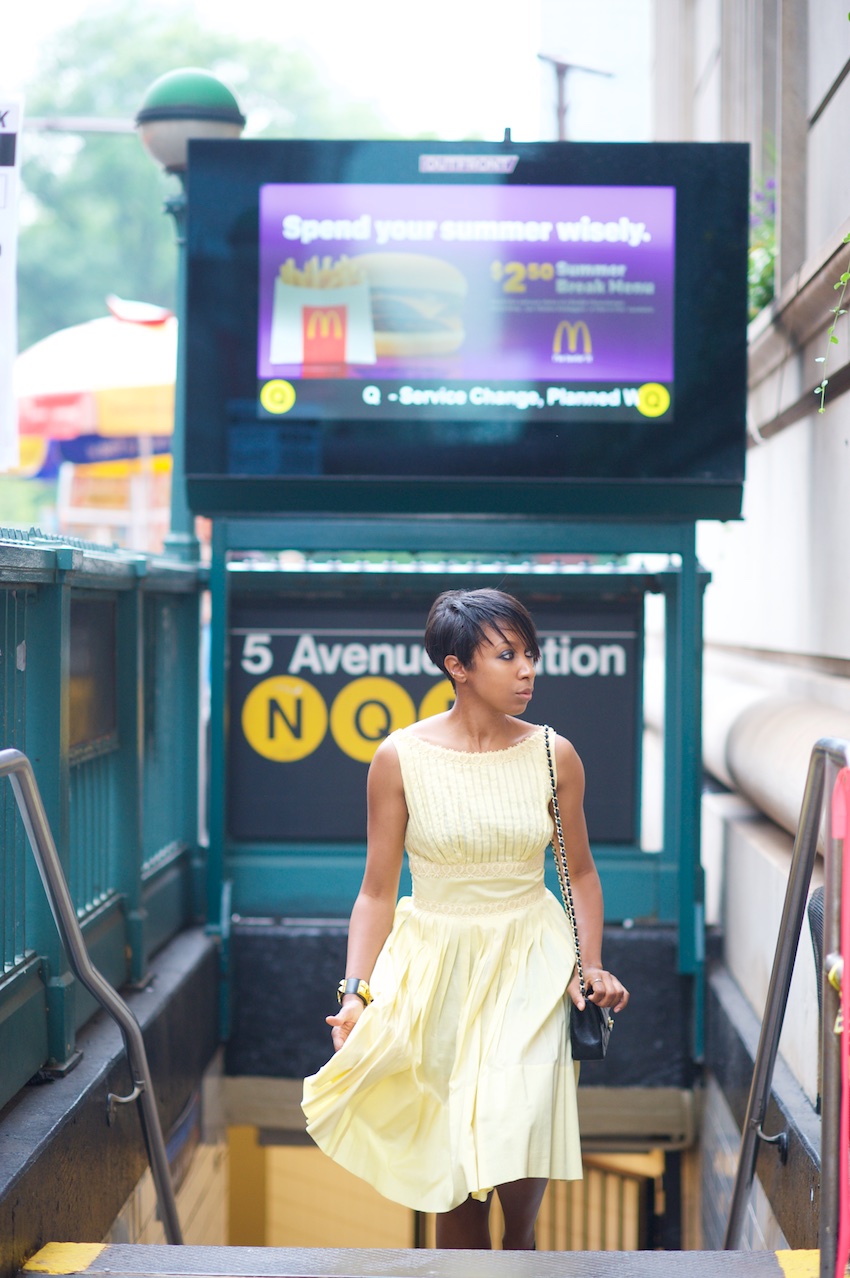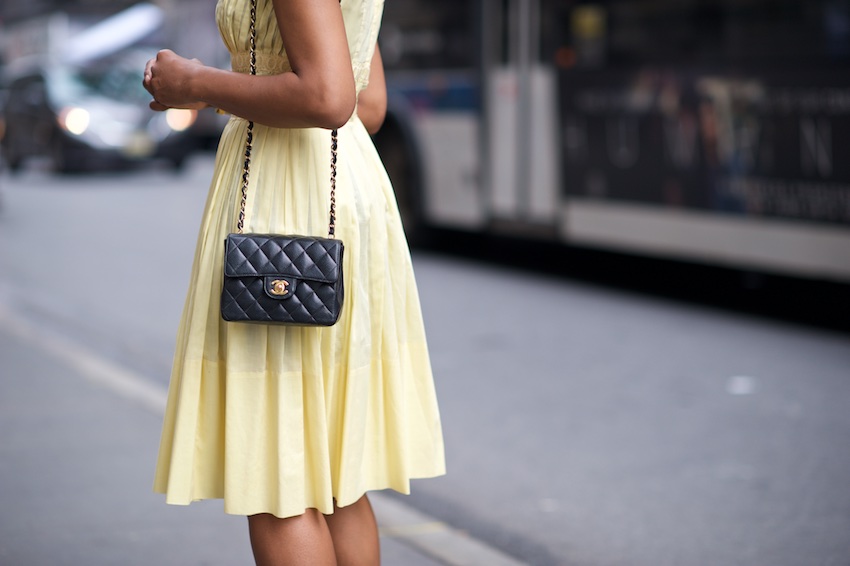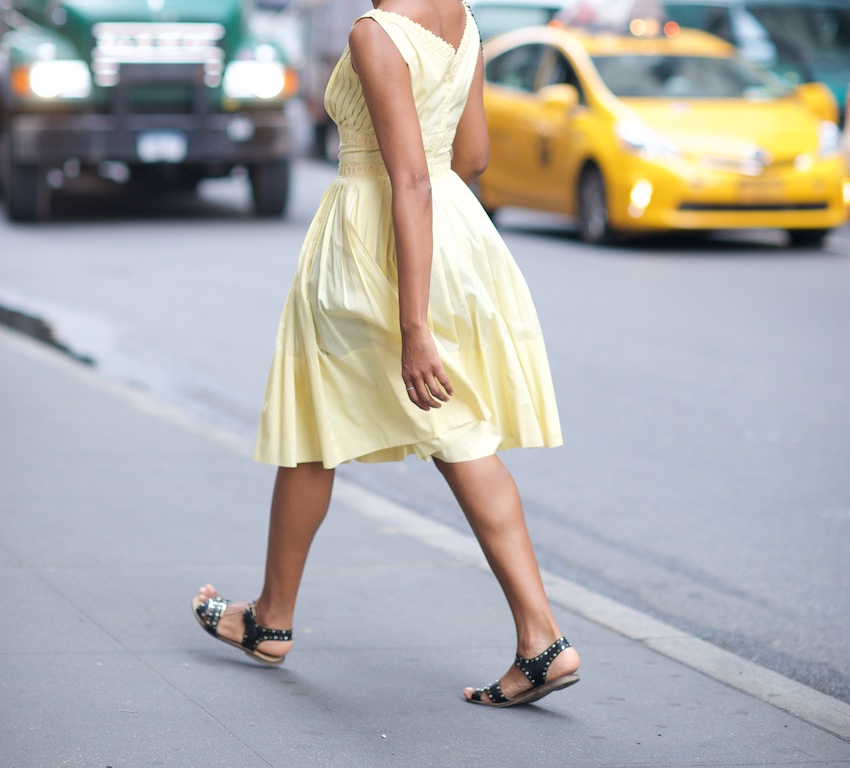 Dress: Vintage.  Try Topshop's embroidered one.  Bag: Vintage Chanel.  Try Rebecca Minkoff's Mini 'Affair' bag.  Sandals: Kurt Geiger (old). Try Raye 'Sylvie'  Cuff: Hermes
In at waist, full skirt, trimmed in daisies, the works.  Still love it after a good five years in.  It reminds me of what Kate Moss used to wear when she was into these with flats.
The dark eyes was for the evening and was hidden during the day behind sunglasses (not seen).  Speaking of, new shades picked up on Sunday are on my Instagram.
Photos: Helena