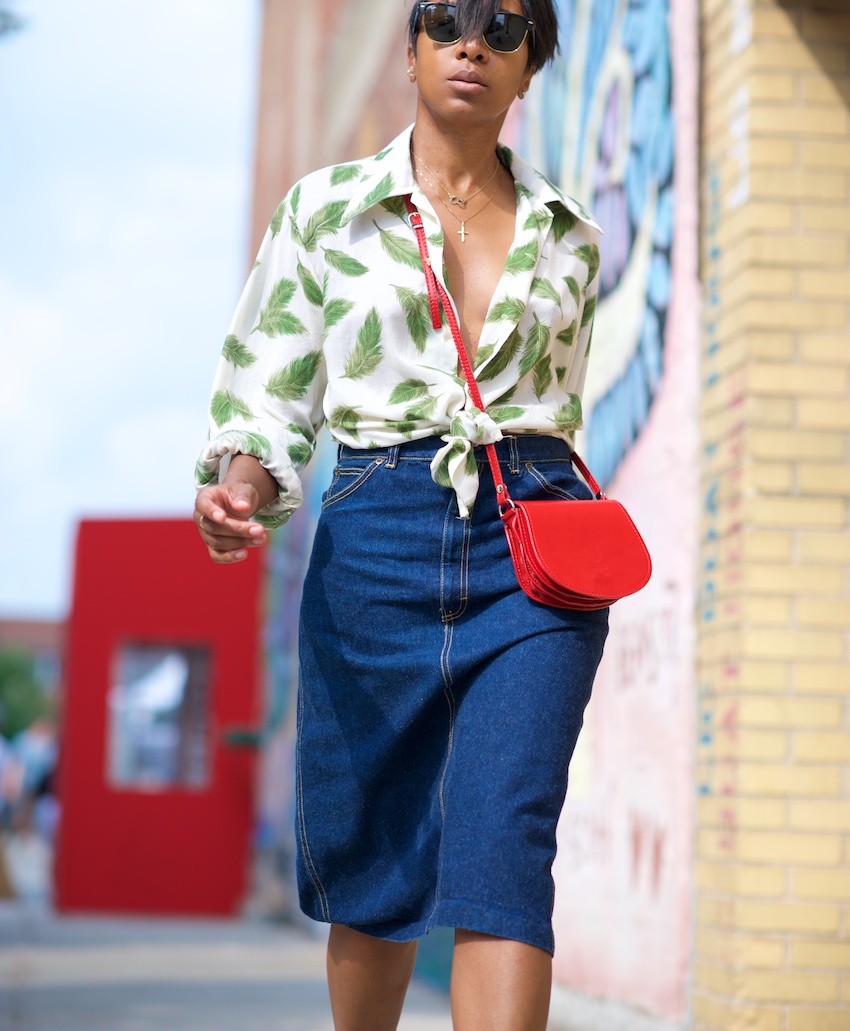 This is the best time to try vintage denim….!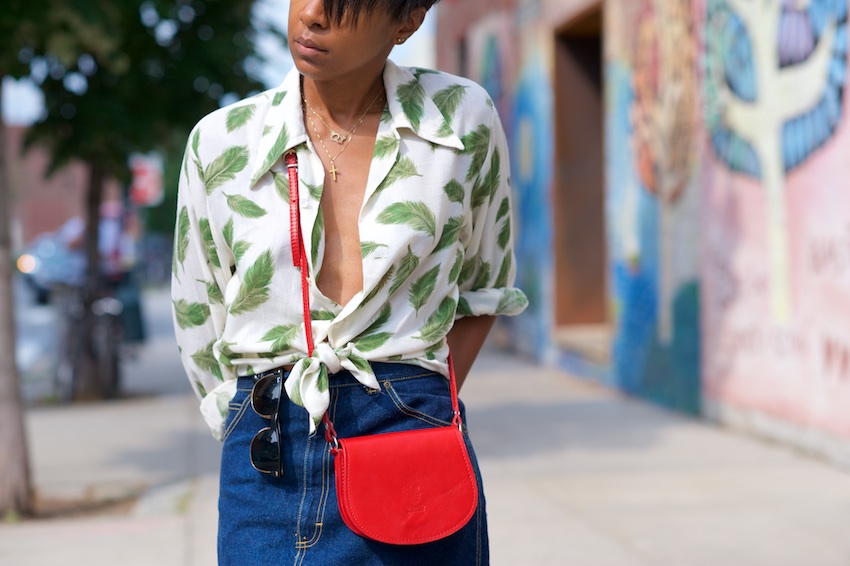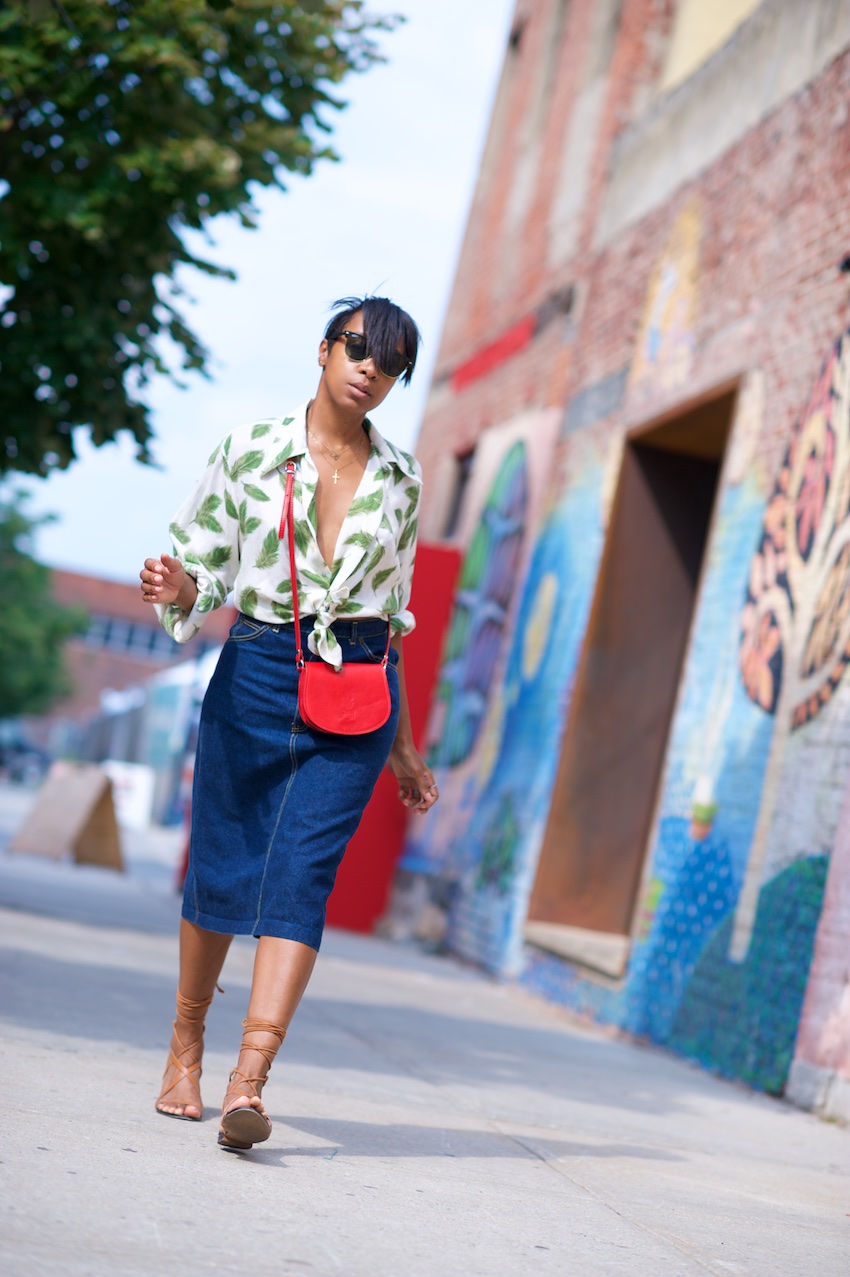 Denim skirt: Vintage. Topshop does good takes if you'd rather short cut the hunt. Those in London should check out Topshop's vintage section in Oxford Circus. Shirt:  Thrift.  Sandals: Mango (on sale).  Bag: Thrift (Beacons Closet). Cool take from Topshop.  Hand cuff necklace: Jennifer Zeuner. Similar from Zulili. Crucifix necklace: Personal gift.  Shades: Ray-Ban Clubmasters
Yes I'm talking about vintage shops – again!  You can't get out of bed without seeing retro denim rammed down our throats (I happen to be ok with it being a vintage lover), but for those that are not you can toe dip the vibe on the cheap.
Granted – some vintage cuts and rinses are straight up bad eighties but it's still worth it to find a better made denim skirt or pair of Levi's.  I say sod the copies and wear original.
Why WAS everything better made before anyway??