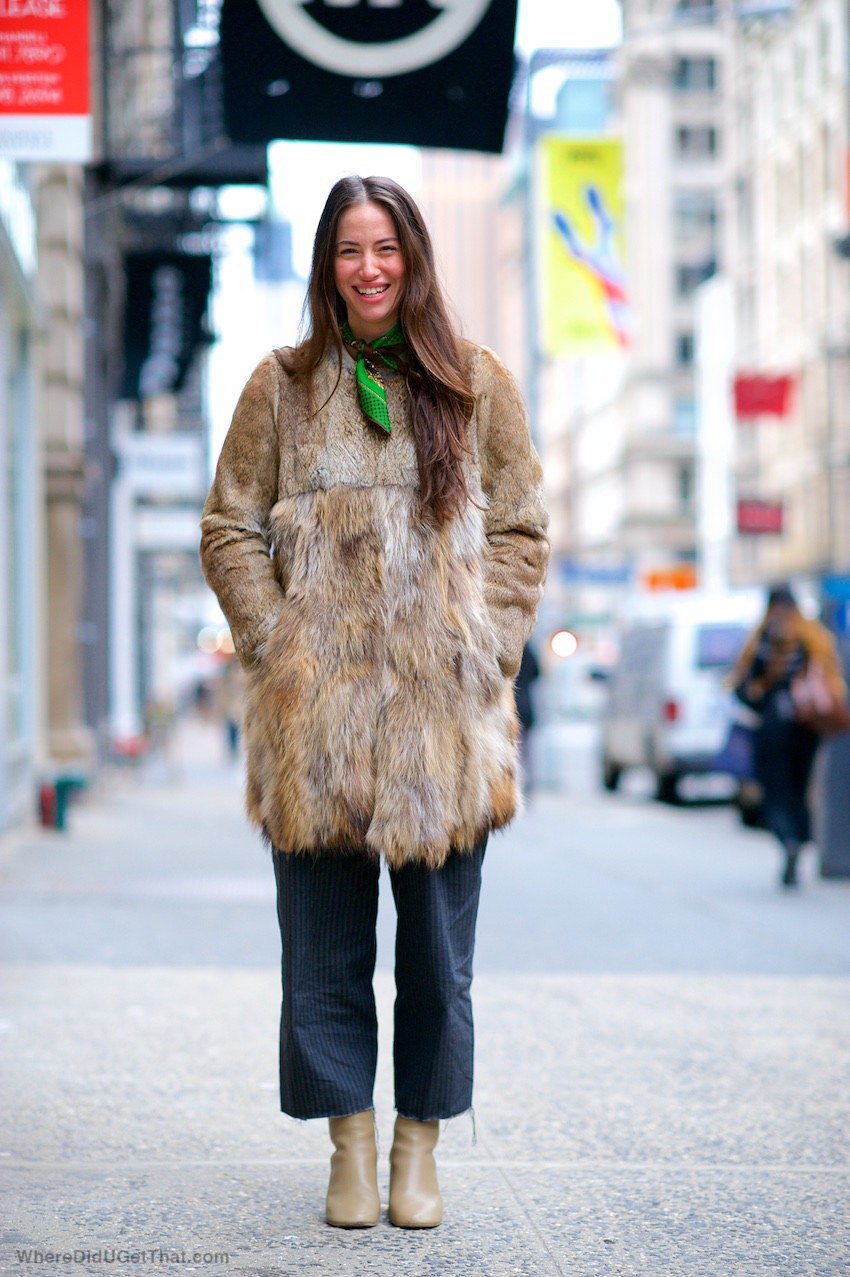 Veronica was walking into Aritzia in Soho when I stopped her…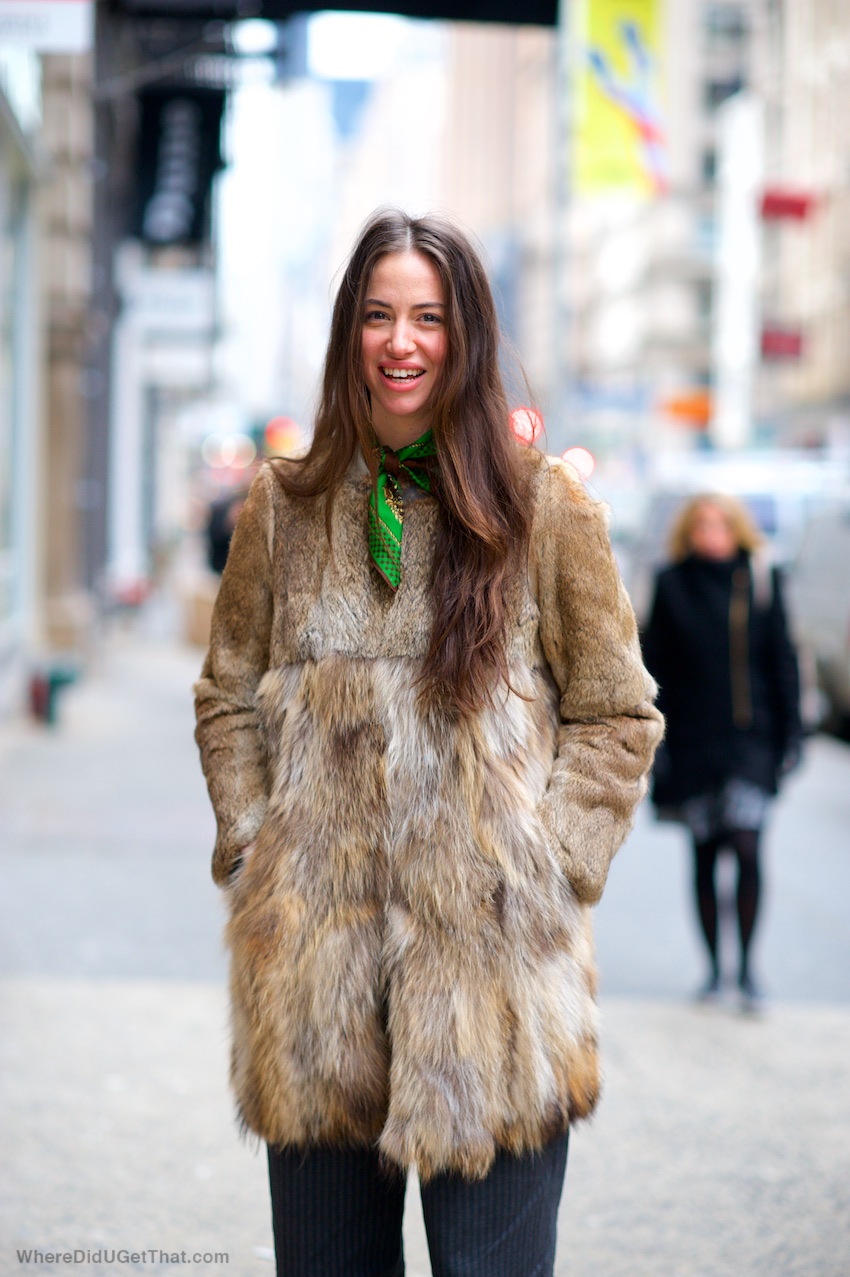 "My coat is from Maje.  The boots are Margiela."
.   .   .
It makes a change to see someone pair a fur coat with raw edged trousers instead of the usual skinny jean.  It's a thrown together vibe that doesn't feel try too hard.  We all have one eye on spring, but this is one outfit to try before it's here.
Side note:  I thought Veronica's jacket was vintage.  To be honest I'm glad that it wasn't.  I would have been so jealous.
T H E    L O O K :
Topshop Majesty ankle boots. Mango faux fur coat (love).  Isabel Marant cropped trousers.