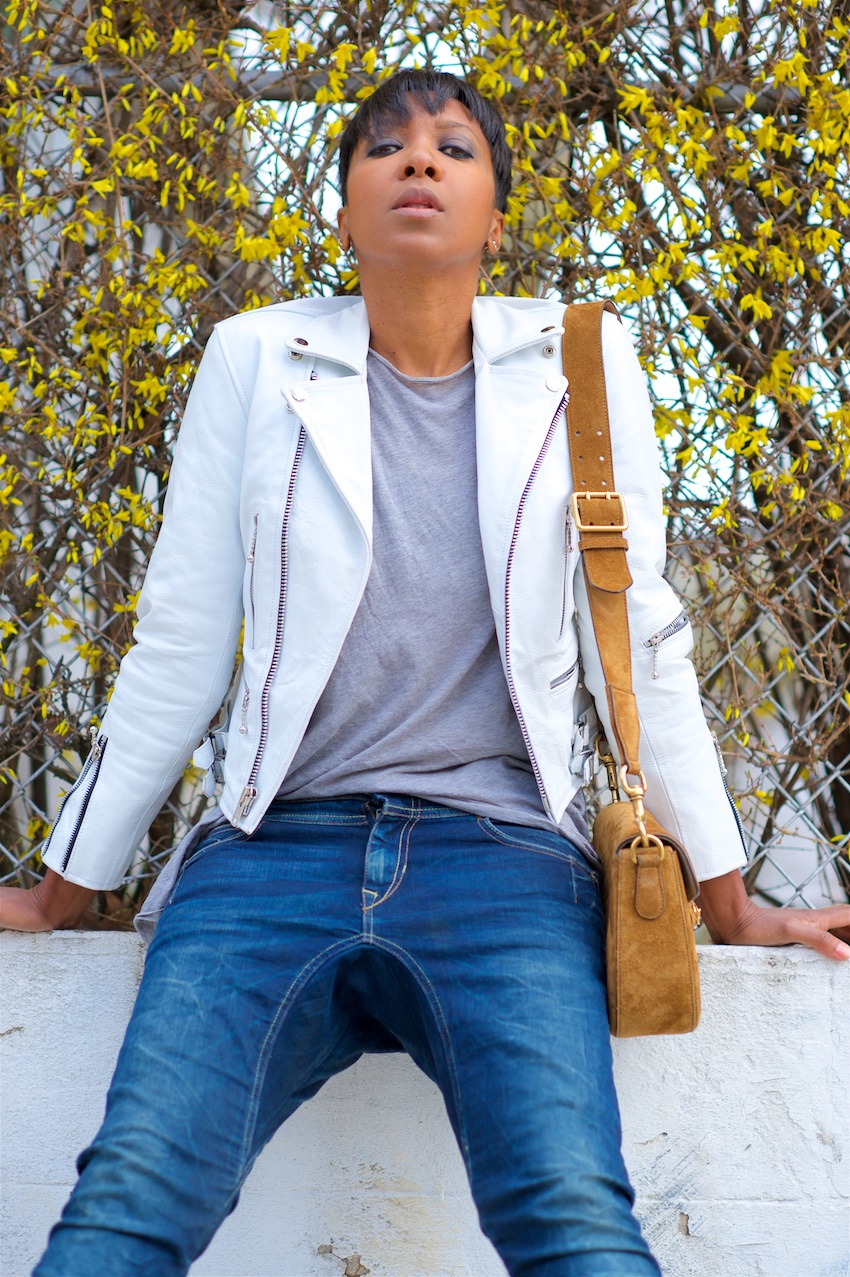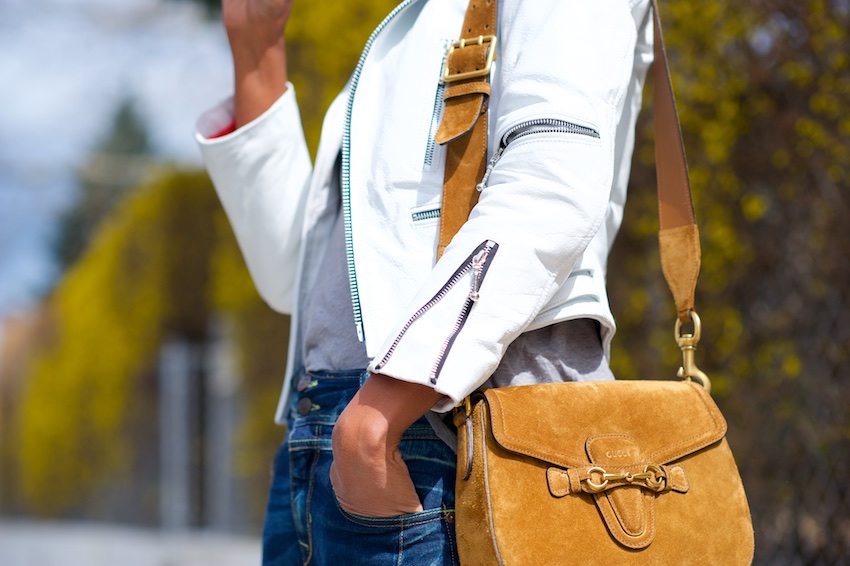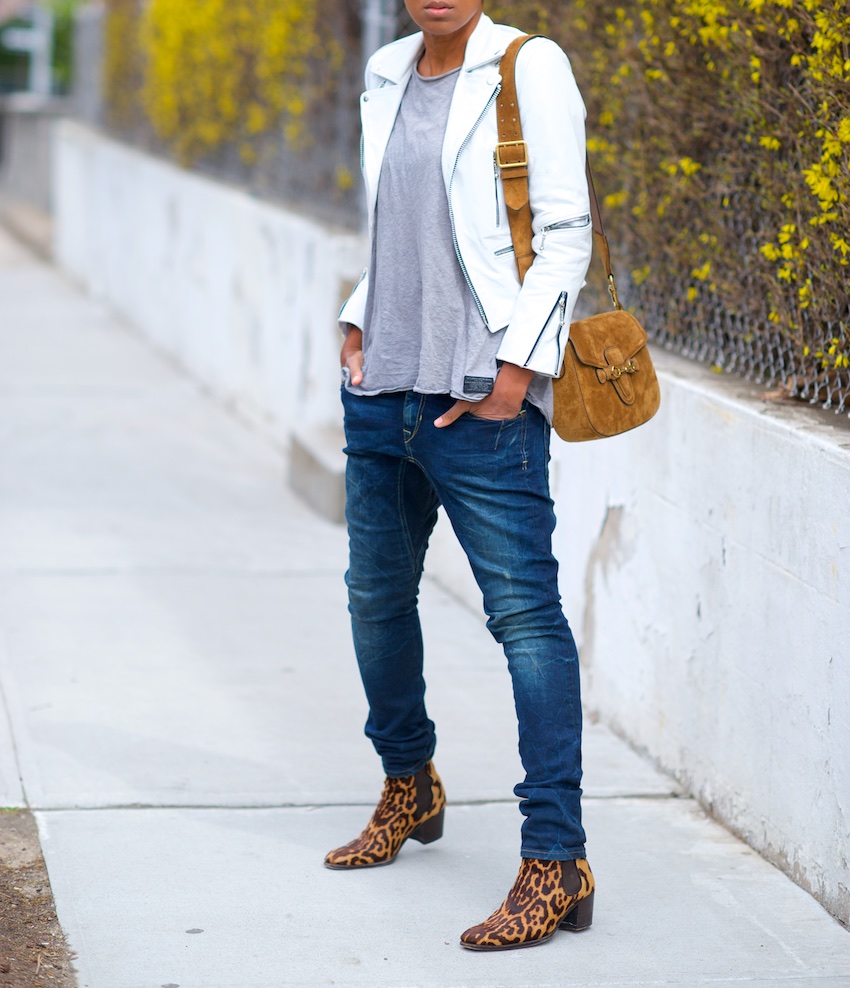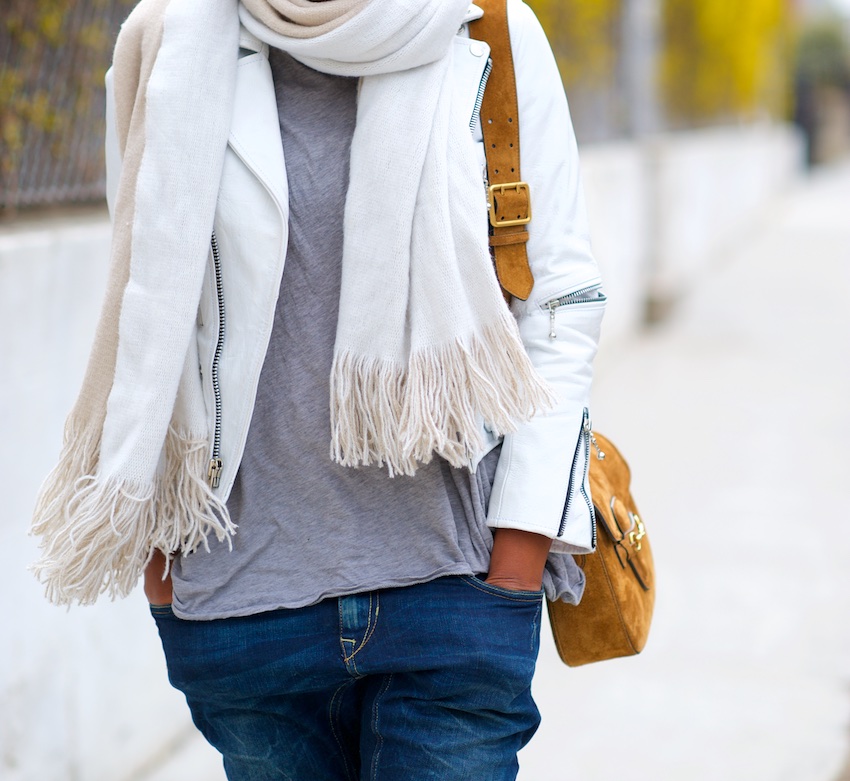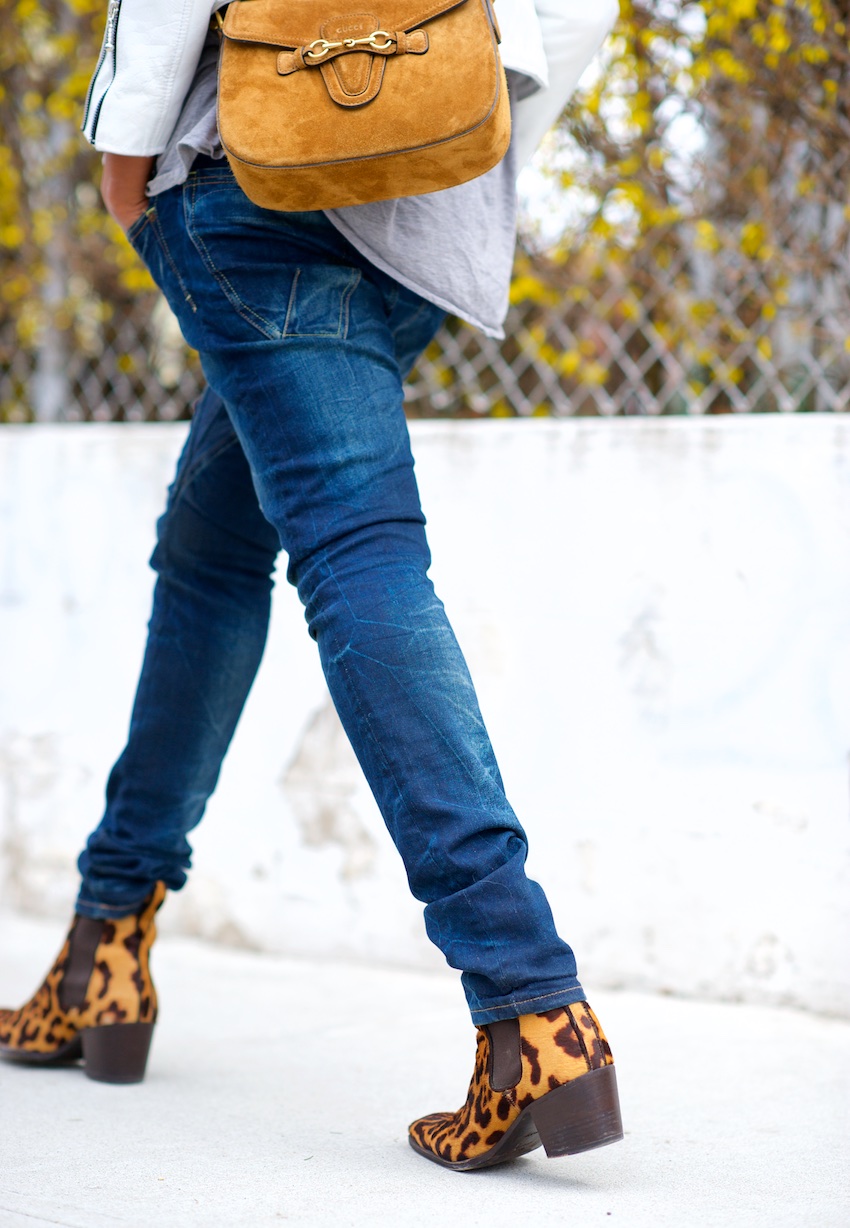 The cool thing about spring is wearing jackets while it's still south of seventy degrees.  In New York I've always thought that it's a really short window for them so the rotation is on.
This white leather jacket has been with me for years (before Straight To Hell stopped making them). You can see more outfit pictures in it here and in all white here.  It's like the poor mans version of the Saint Laurent leather jacket (sharp intake of breath at that price tag).   Years ago I'd only wear black leather jackets year round but that changed after caving on a white.
If you are starting to look at light weight jackets or spring jackets in general, I reckon the All Saints Belfran jacket in pre-broken in stone leather is a good option color wise (or the suede one linked below).
Question: Do you already own light colored leather or suede jackets?  Everyone owns black so I won't even ask.
. . .
Leather jacket: Straight To Hell.  Similar from Asos although I like the All Saints Darrel in suede. Jeans: H&M men.  Boots: Saint Laurent men. Try The Outnet, Barney's or Sam Edelman. Bag: Gucci. T-shirt: All Saints