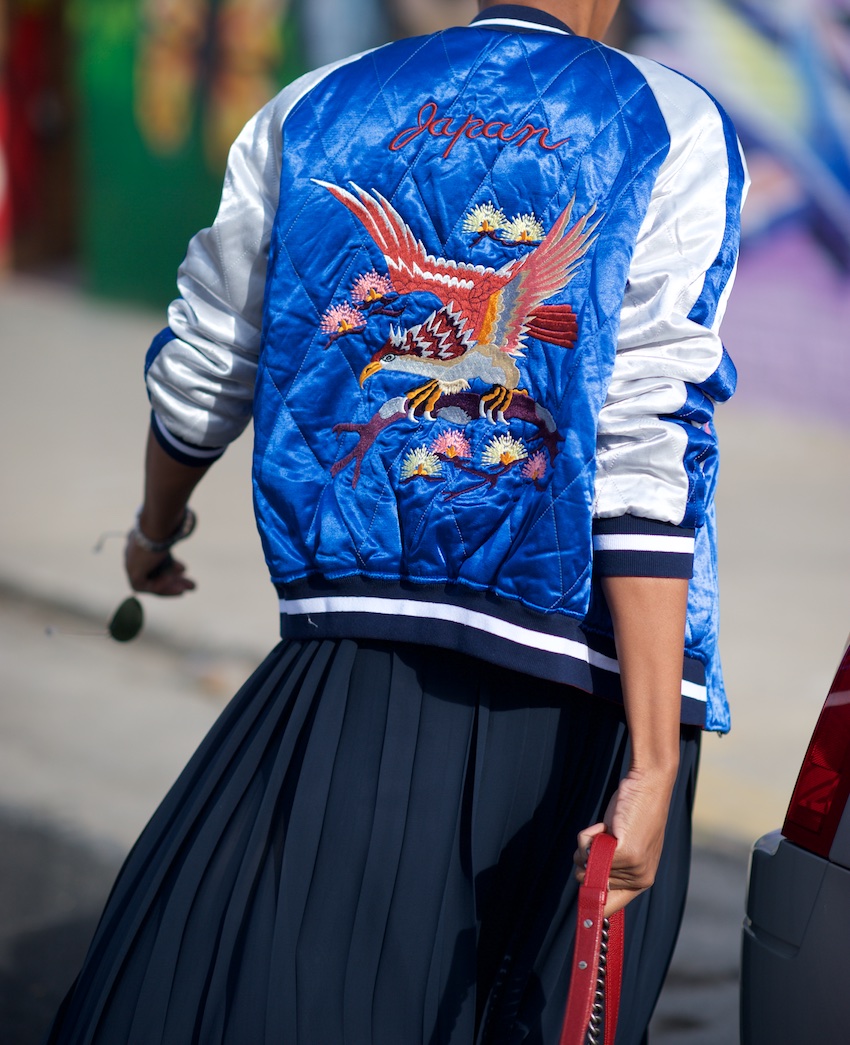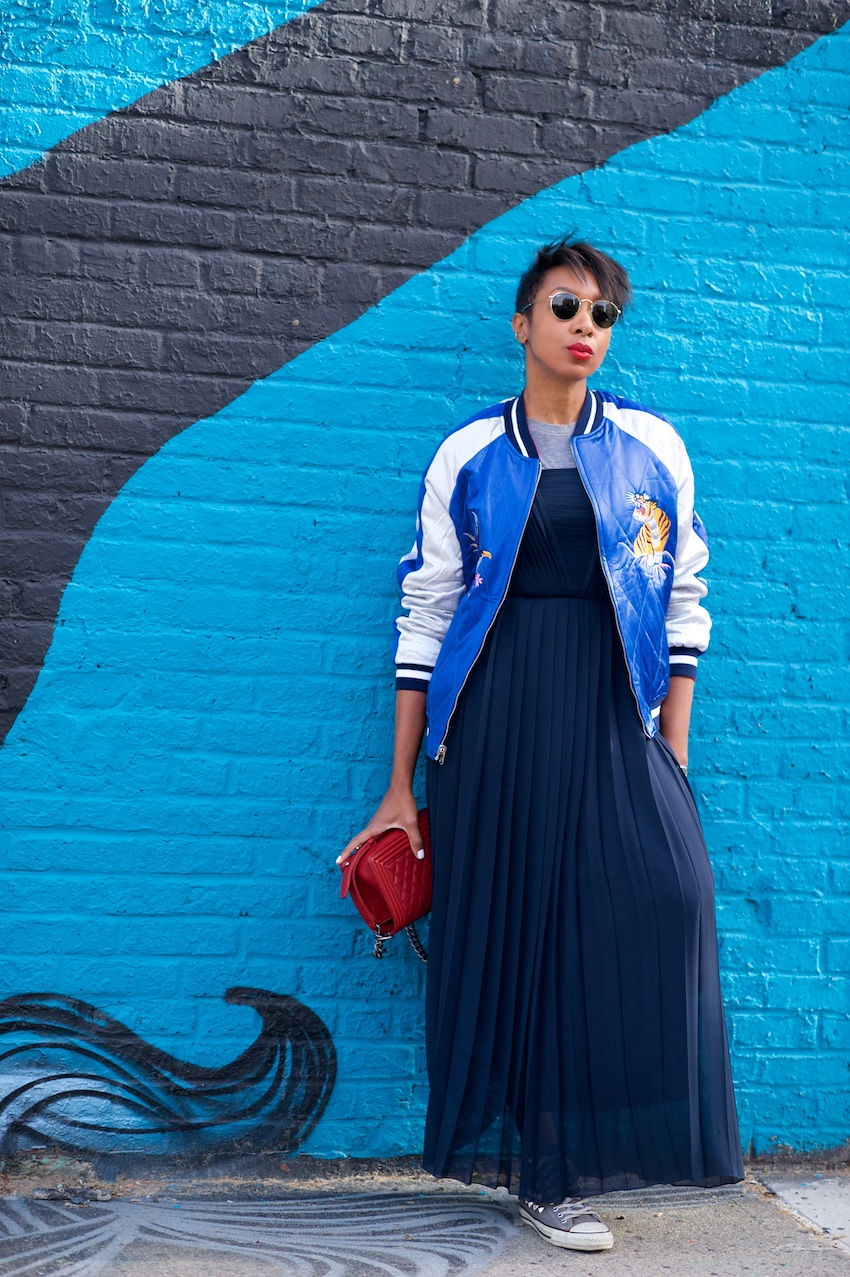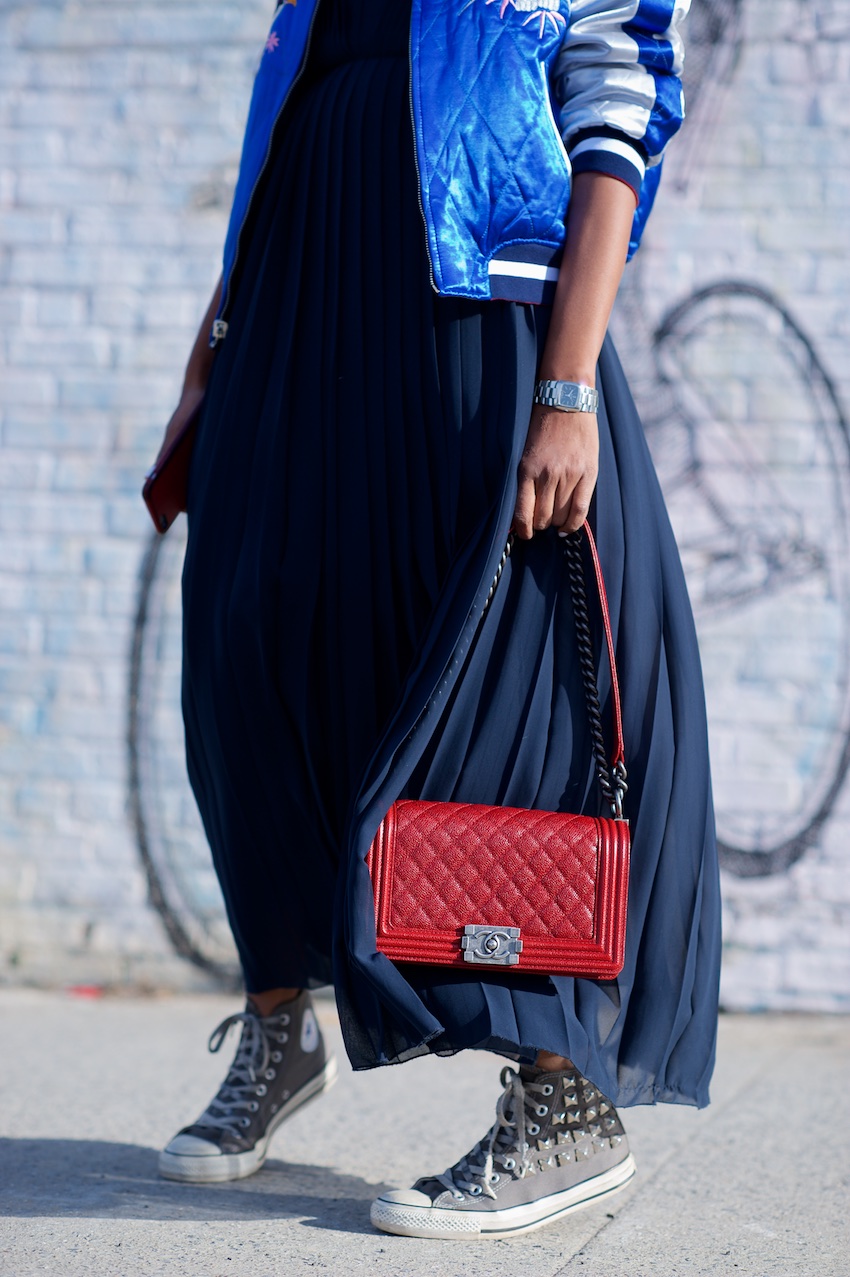 Who remembers these DIY stud Converses (look at this 2009 post!!)  You know when you have some things in your wardrobe that remind you that whatever comes around, you got these?  It's comforting and over time I think it puts an identity on your style. Also I feel like the older it gets the more you appreciate it.
Knowing I've been wearing bombers for a few years, I caved on this reversible bomber.
Extra pics are on my Instagram plus the other one (and the last).
.  .  .
Bomber jacket: Topshop (they re-stocked).  US Topshop has them too. Also try Asos Petite, their men's too.  Or get Choies (get the largest). Shoes: Converse DIY studded. Bag: Chanel (bought pre loved).  Fashionphile sells authentic pre loved too. Similars from Rebecca Minkoff and Love Moschino.  Shades: Ray-Ban (found ones on a rare sale)