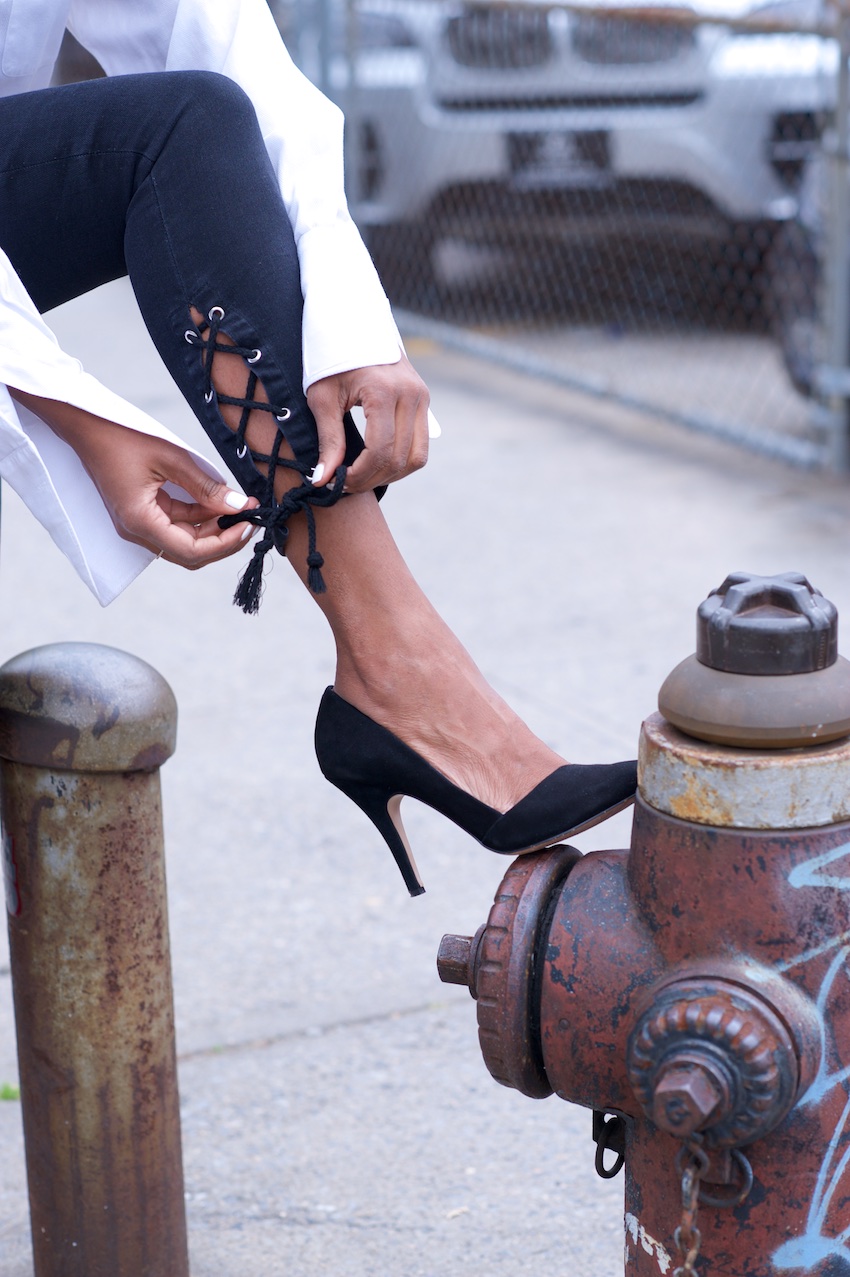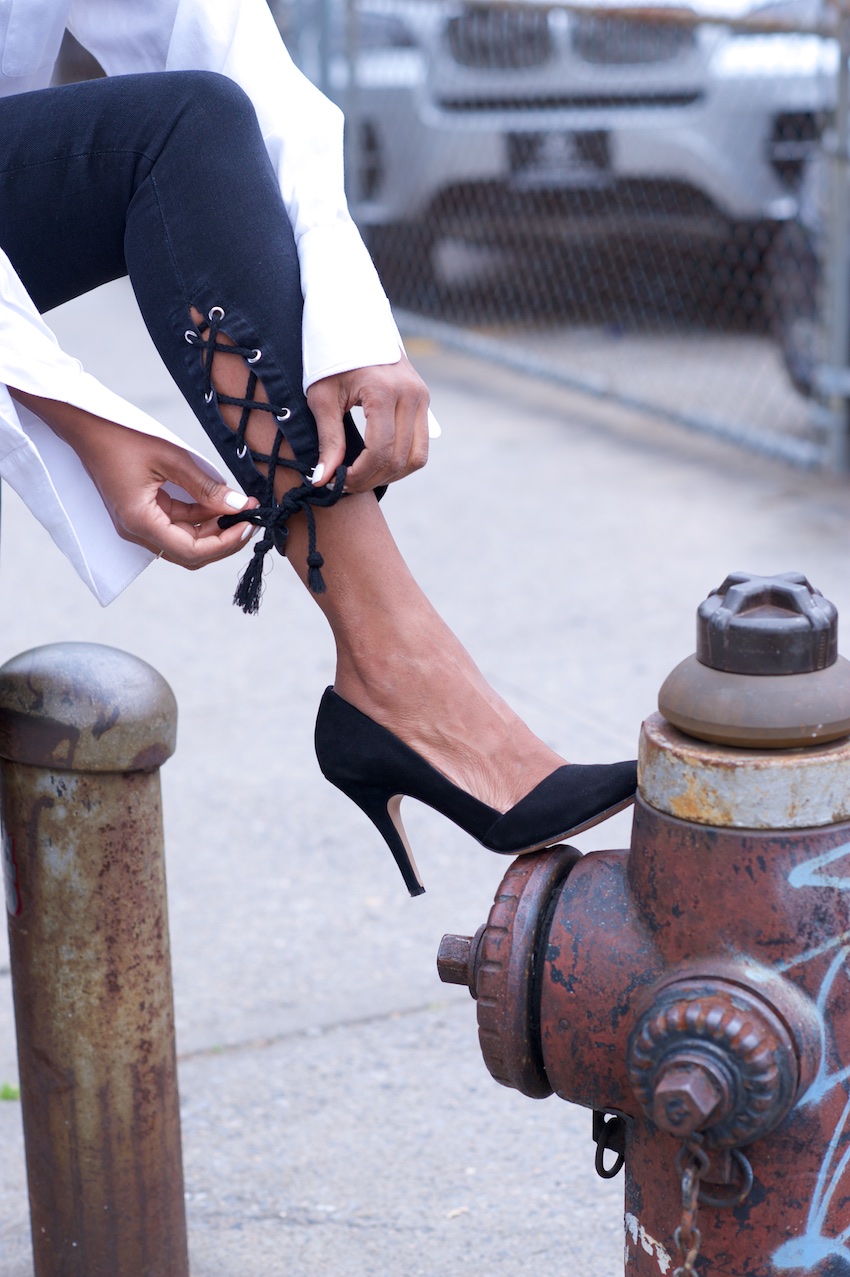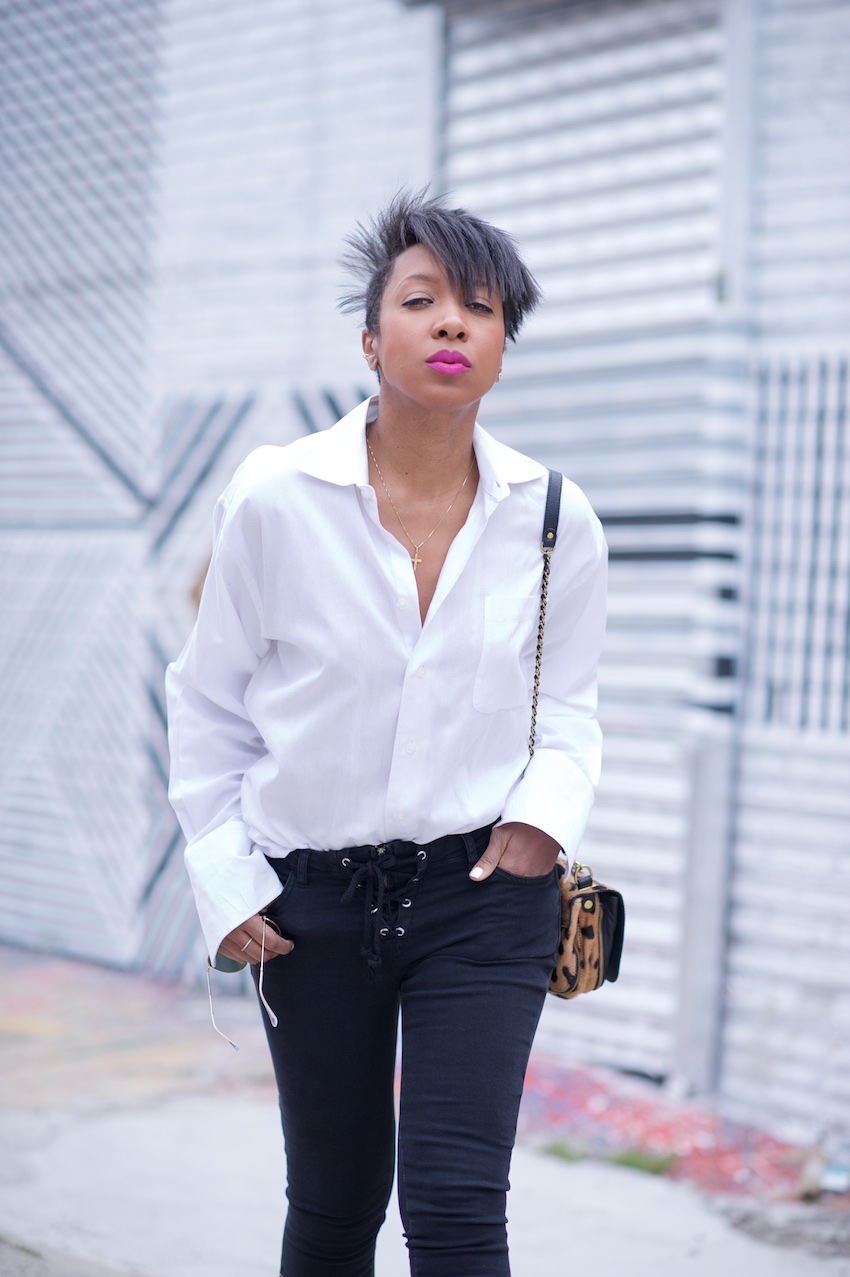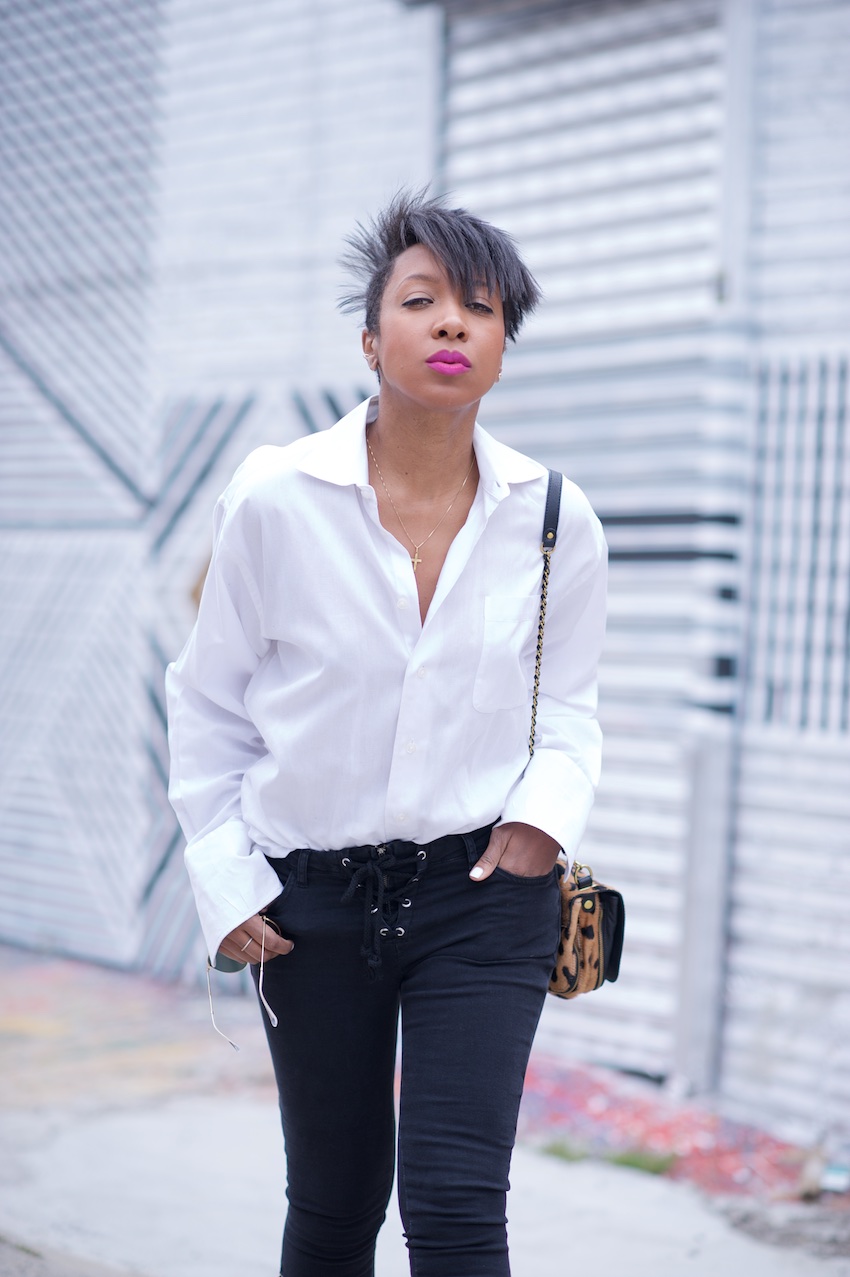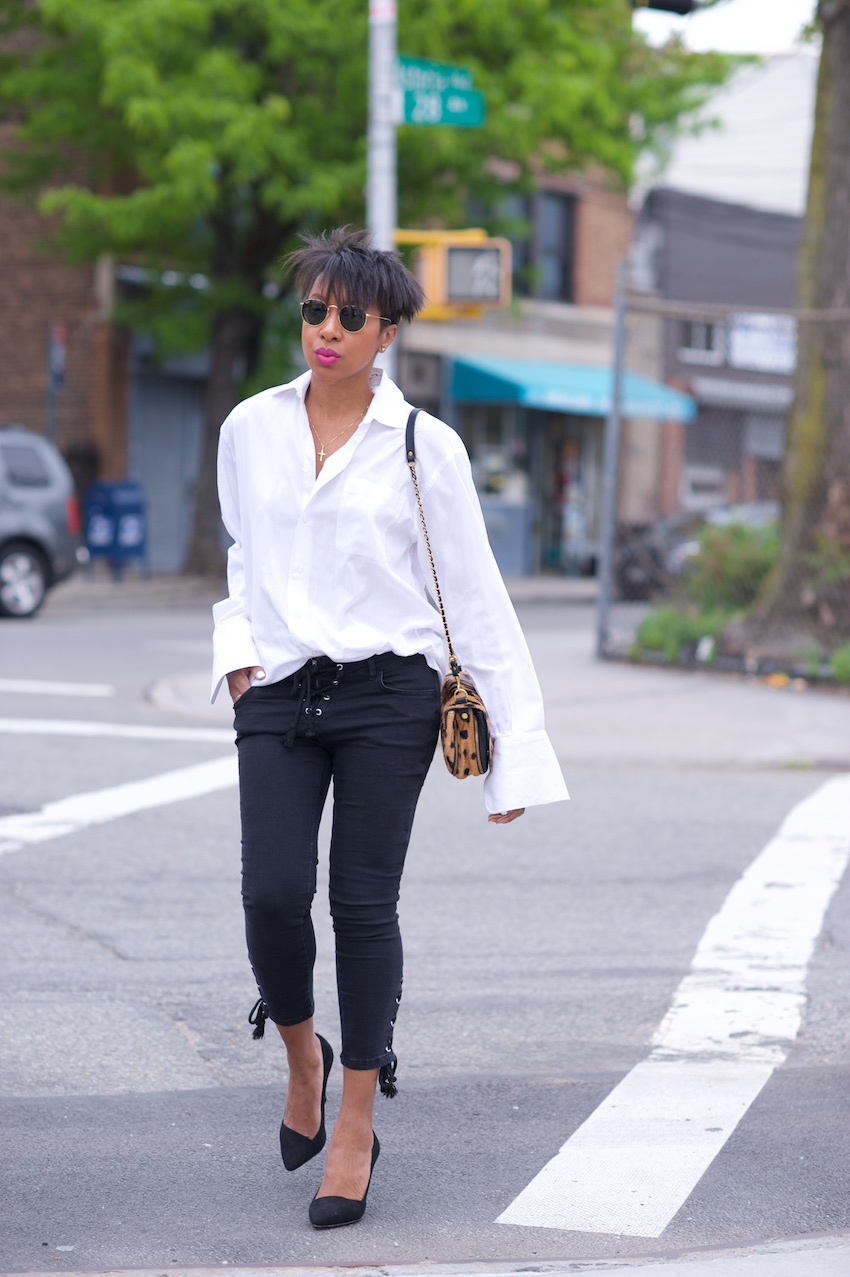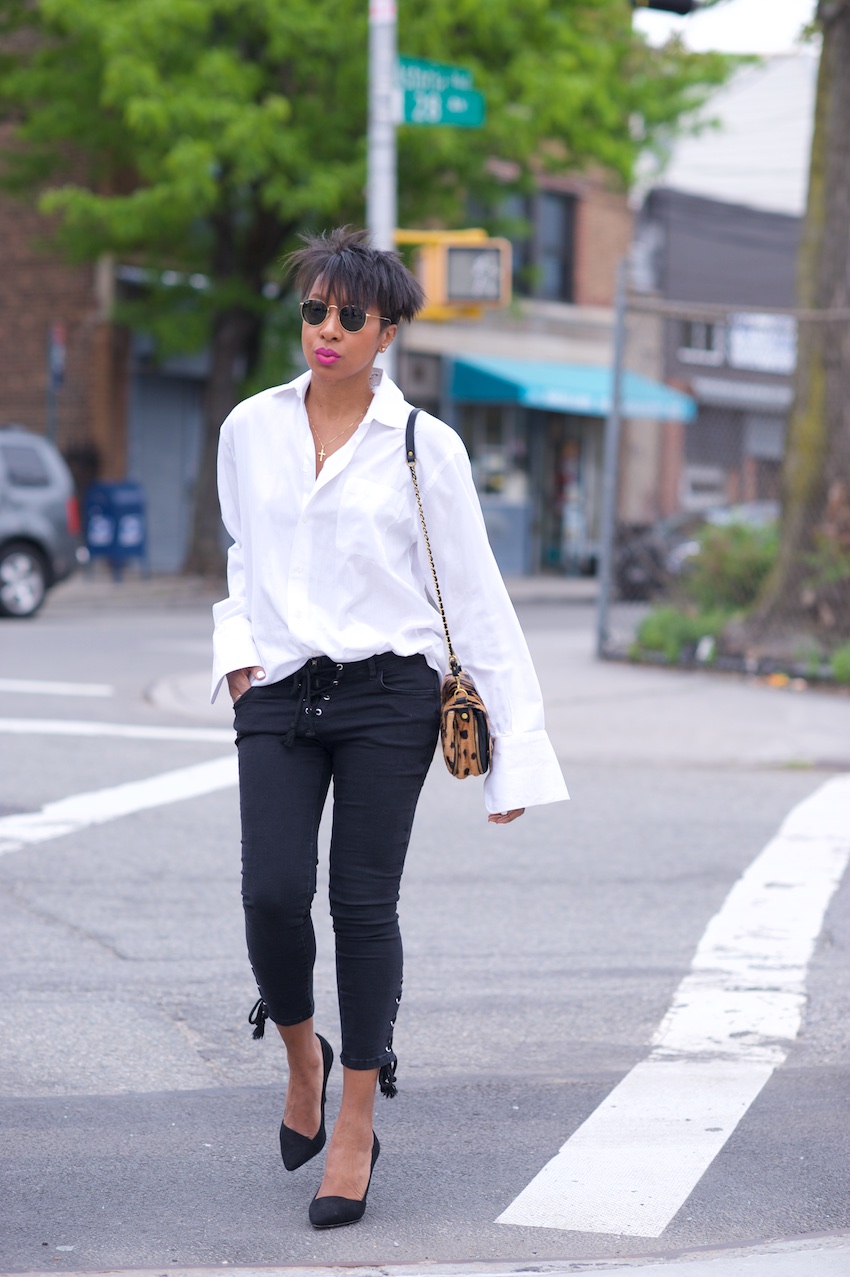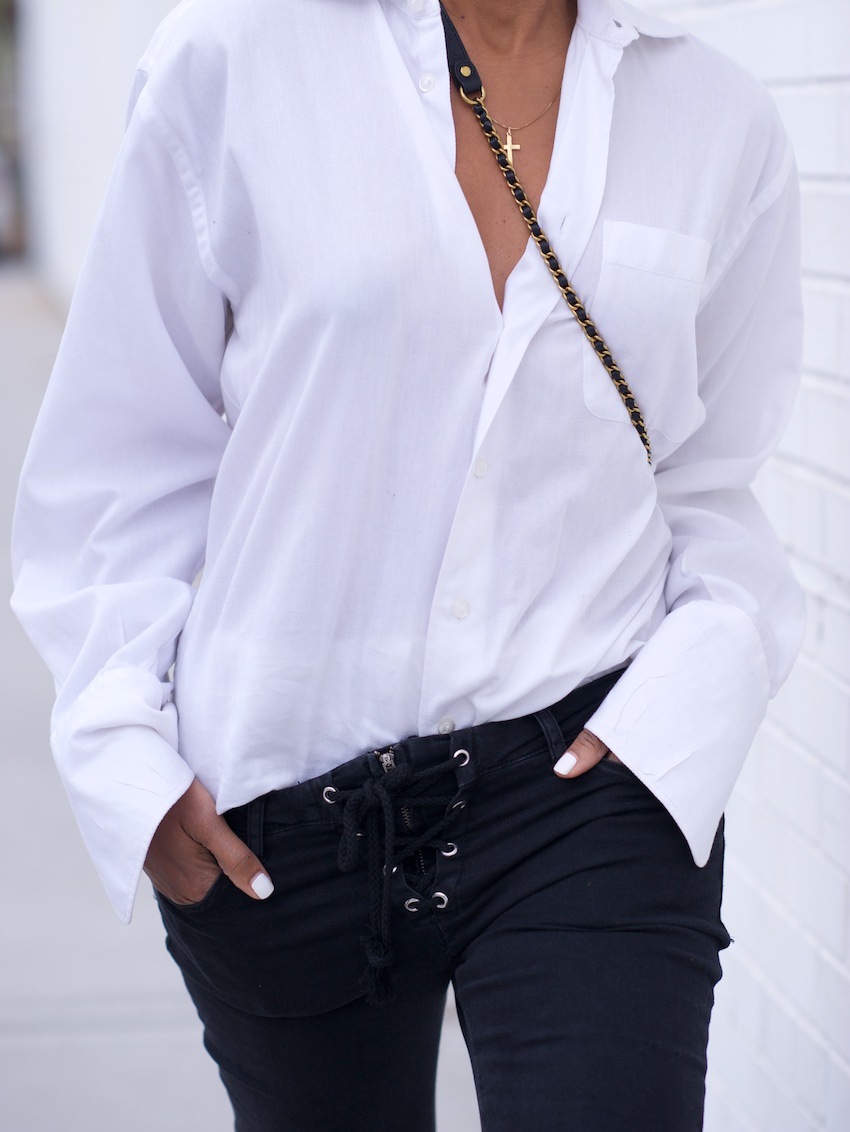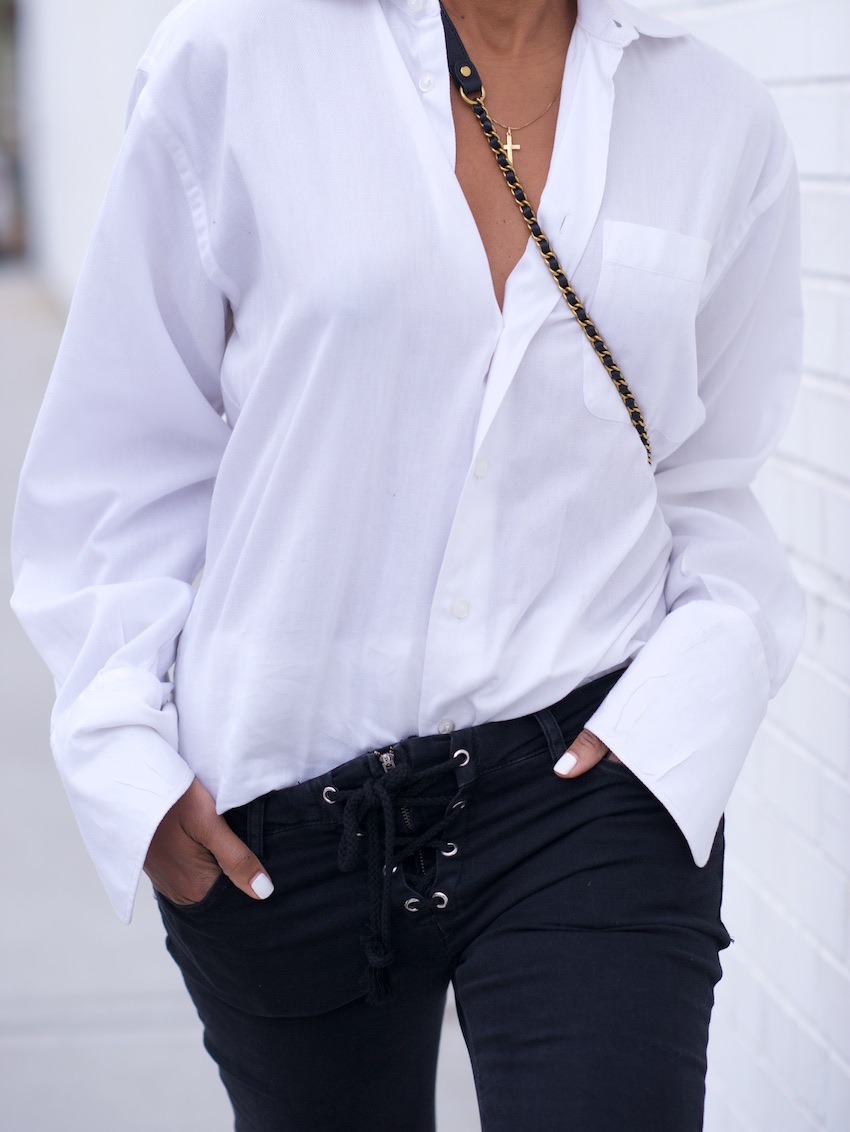 Recently in Mango jeans with lace up details and Michael's old shirt.
The crotch lace up was the attraction on the jeans.  I wore them with heels and then later on with flats.  The fact that I switched to flats makes me wonder sometimes if heels are just obsolete.  Outside of teetering around for a few hours (two lets be honest) are they just irrelevant in the average woman's wardrobe? Are they in yours?
ps . The jeans work with simple black loafers or basic espadrilles – there you go, my point exactly.
.   .    .
Shirt: Michael's (thanks Michael).  Jeans: Mango.  Shoes: Madewell (on sale).  Bag: Jerome Dreyfuss similar on sale. Shades: Ray-Ban