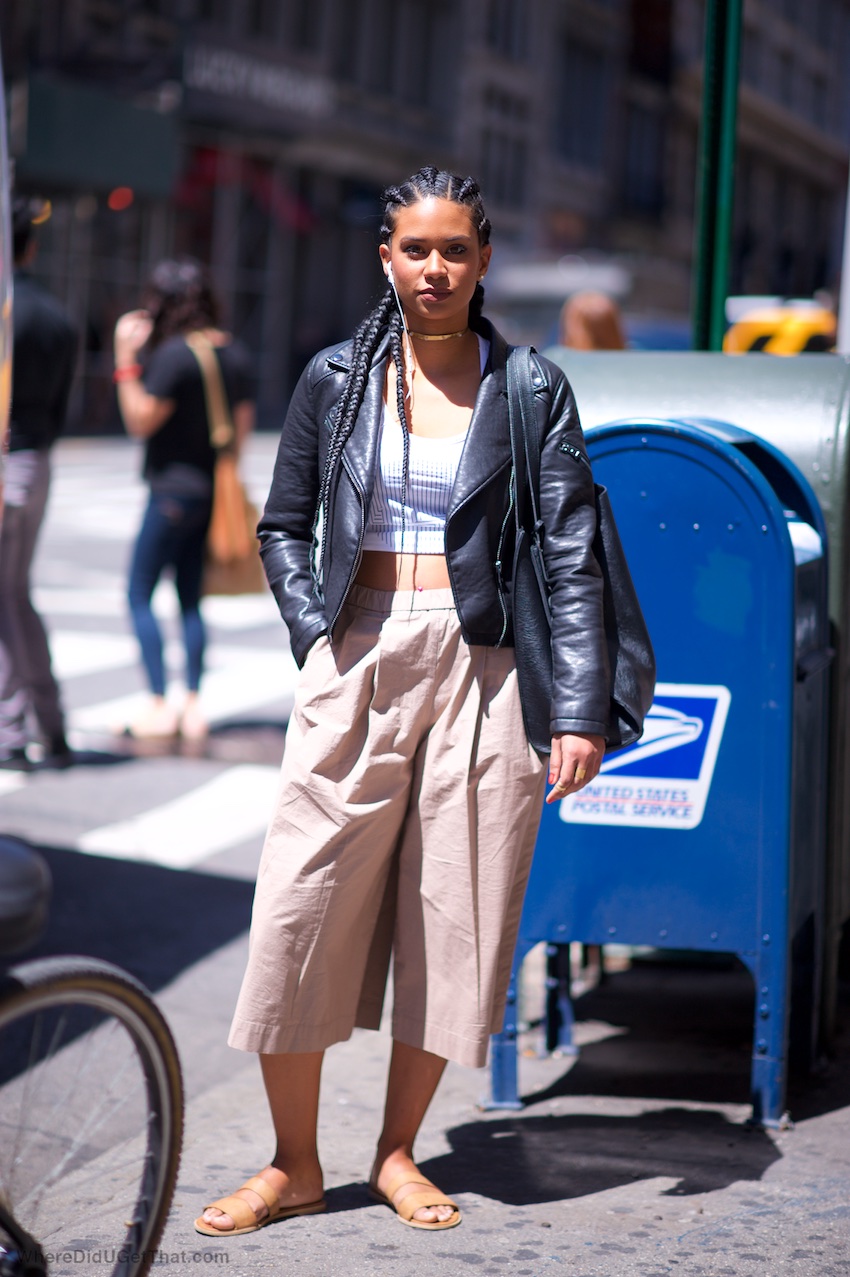 "My leather jacket is from Topshop."
I stopped Shandelle because I was drawn to her hair and simple outfit.  Canerows to me are one of the best hair styles for summer and hers suit her perfectly.  Plus hair styles in general really do complete someone's look.
The full info on her look was captured on snapchat Karenbritchick a couple of days ago.   You can follow me on there for more Where Did U Get That's around New York.