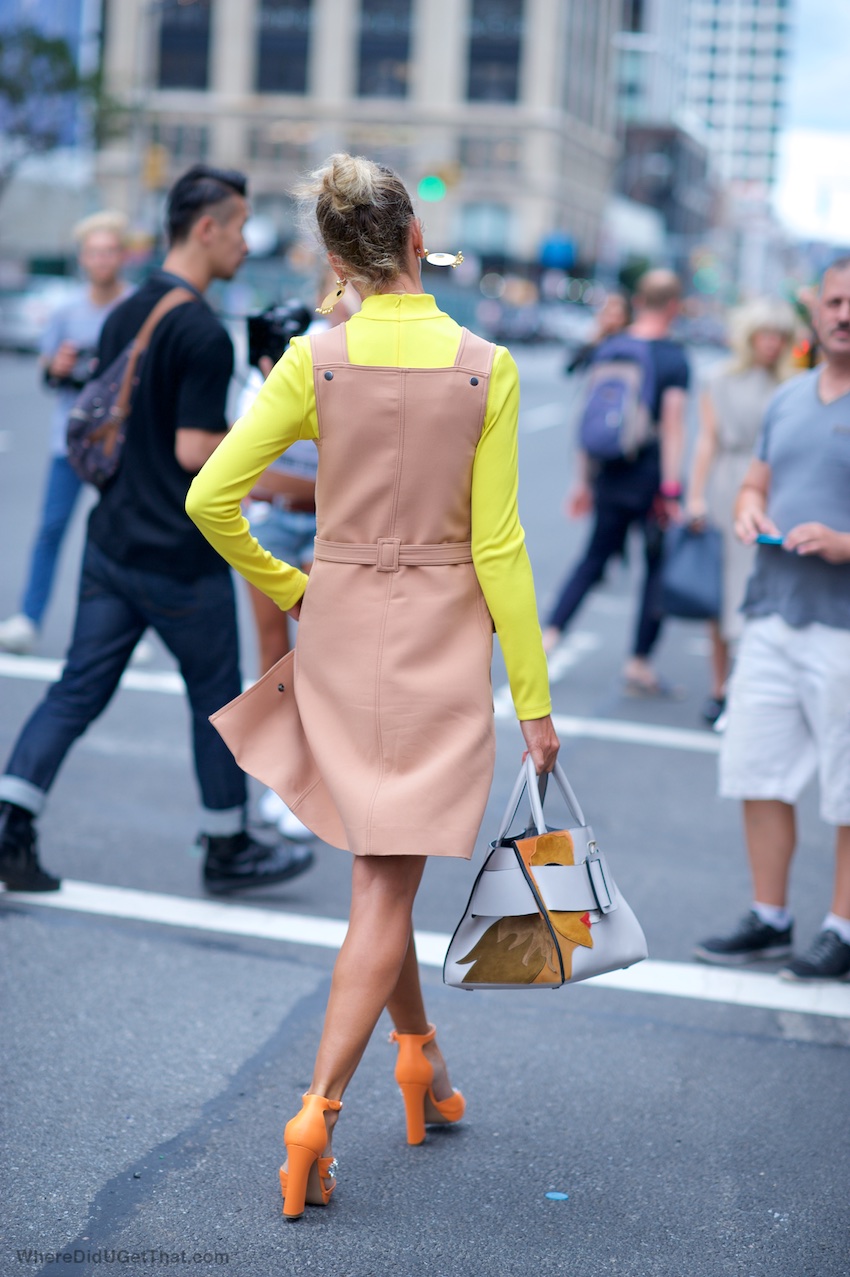 I love direct questions like this.  It forces you to say where your heart is and it's the age old question in fashion to be honest.
Like the above photo of Natalie Joos that I took during fashion week.  What do you gravitate to between the bag and the shoes? The answer is probably what you have more of in your wardrobe.
For me I'm a shoe girl, even though I own some beautiful bags.  Shoes were always the first love and regardless how many bags come along, it'll probably stay that way (I think).
When I walk into shops, it's the shoe section that I gravitate to (with bags checked right after).
.  .  .
Question:  Are you more of a bag or a shoe woman?