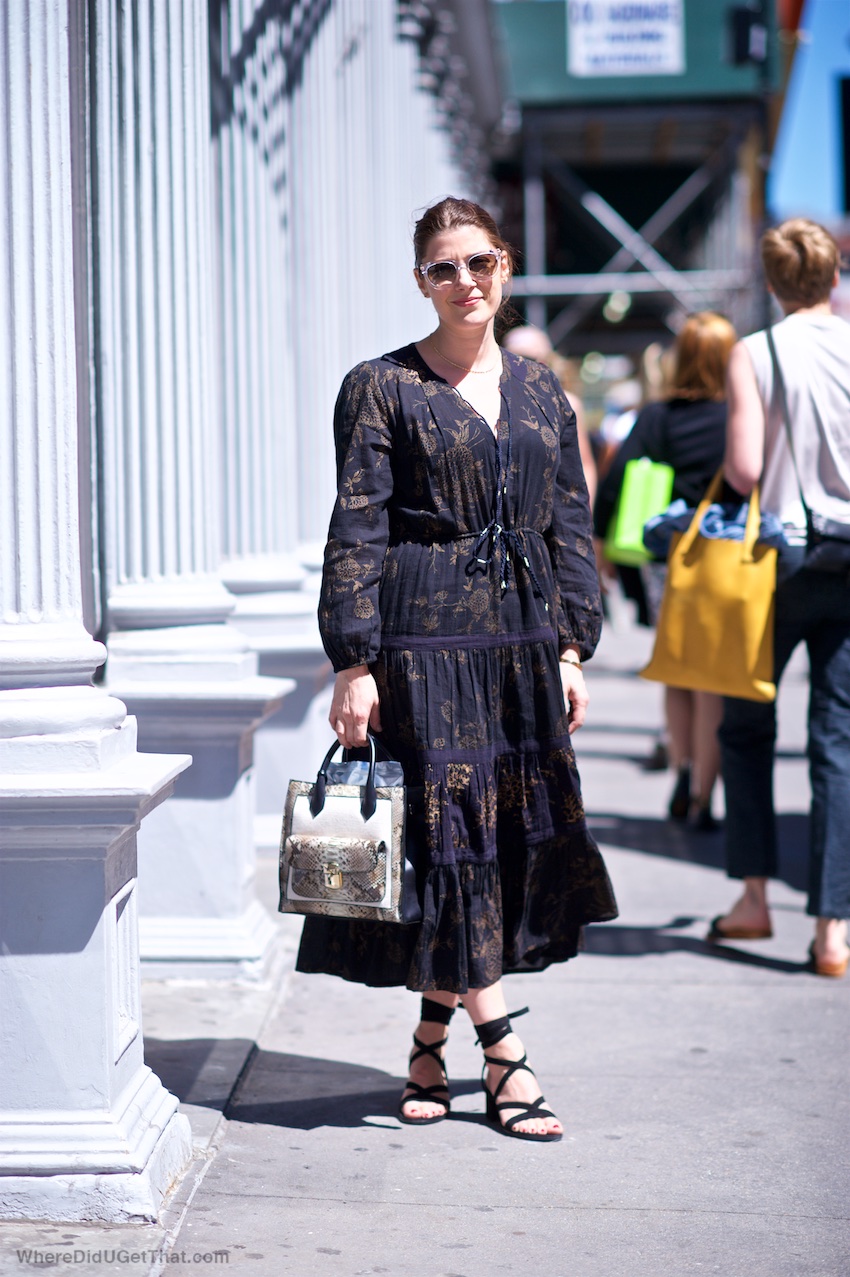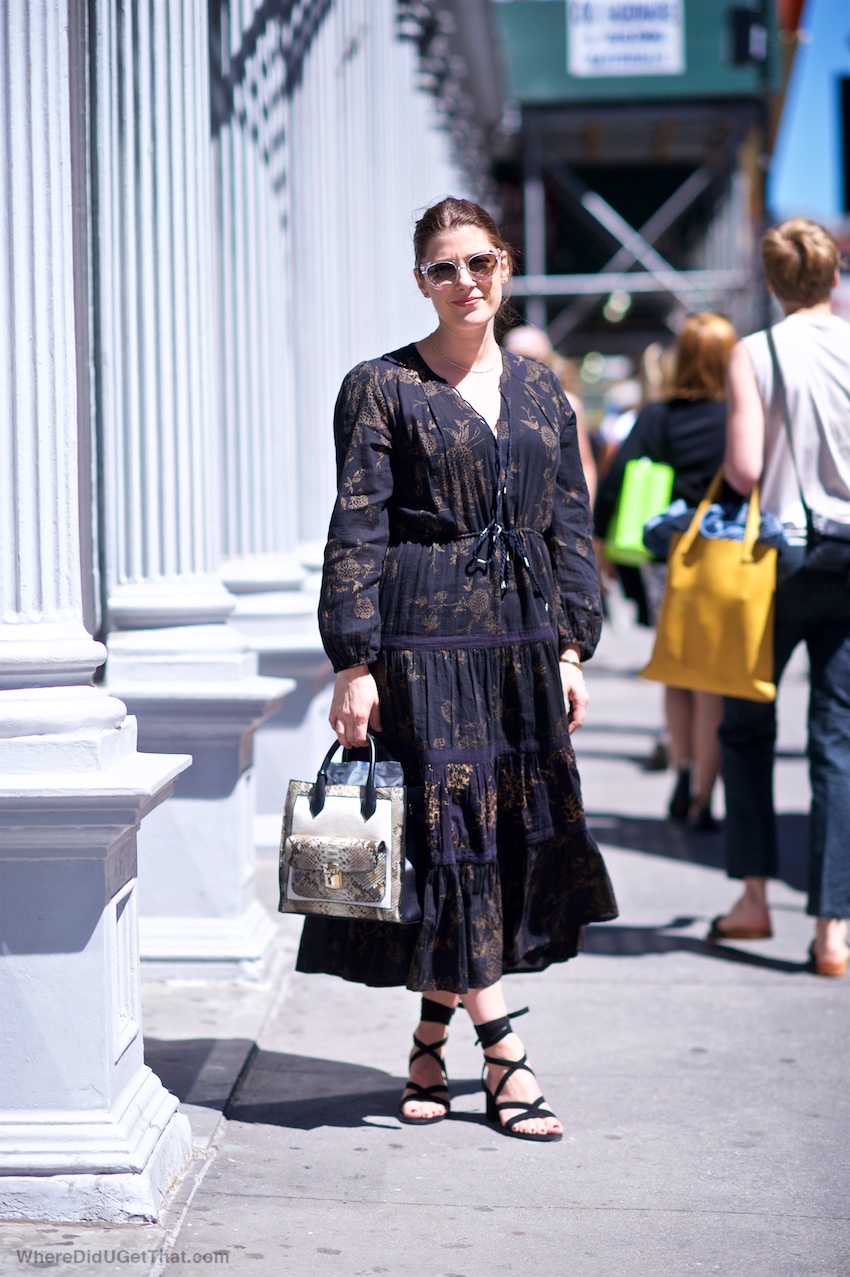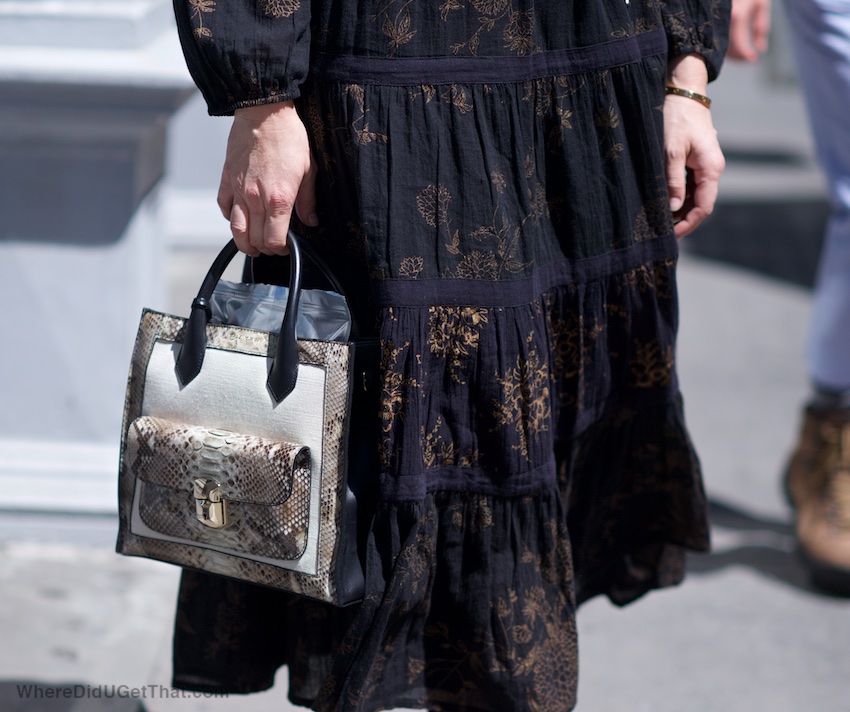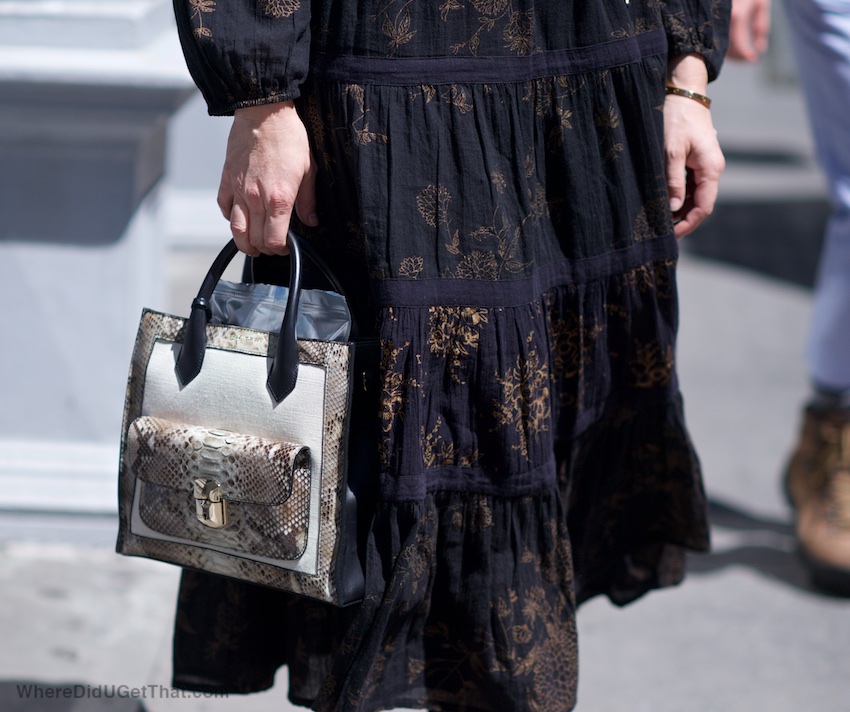 "My bag is from Balenciaga.  My shoes are Gianvito Rossi."
I stopped this woman because this is a classic every event look.  Didn't ask her but she could've been wearing it for work, to meet friends or otherwise.  It's something you can fling on and go regardless of what happens that day.
The higher version of her Rossi sandals are all over Instagram but I'm relieved when designers release a practical version of the same style (read: you can really wear them out) heel to still get the vibe.