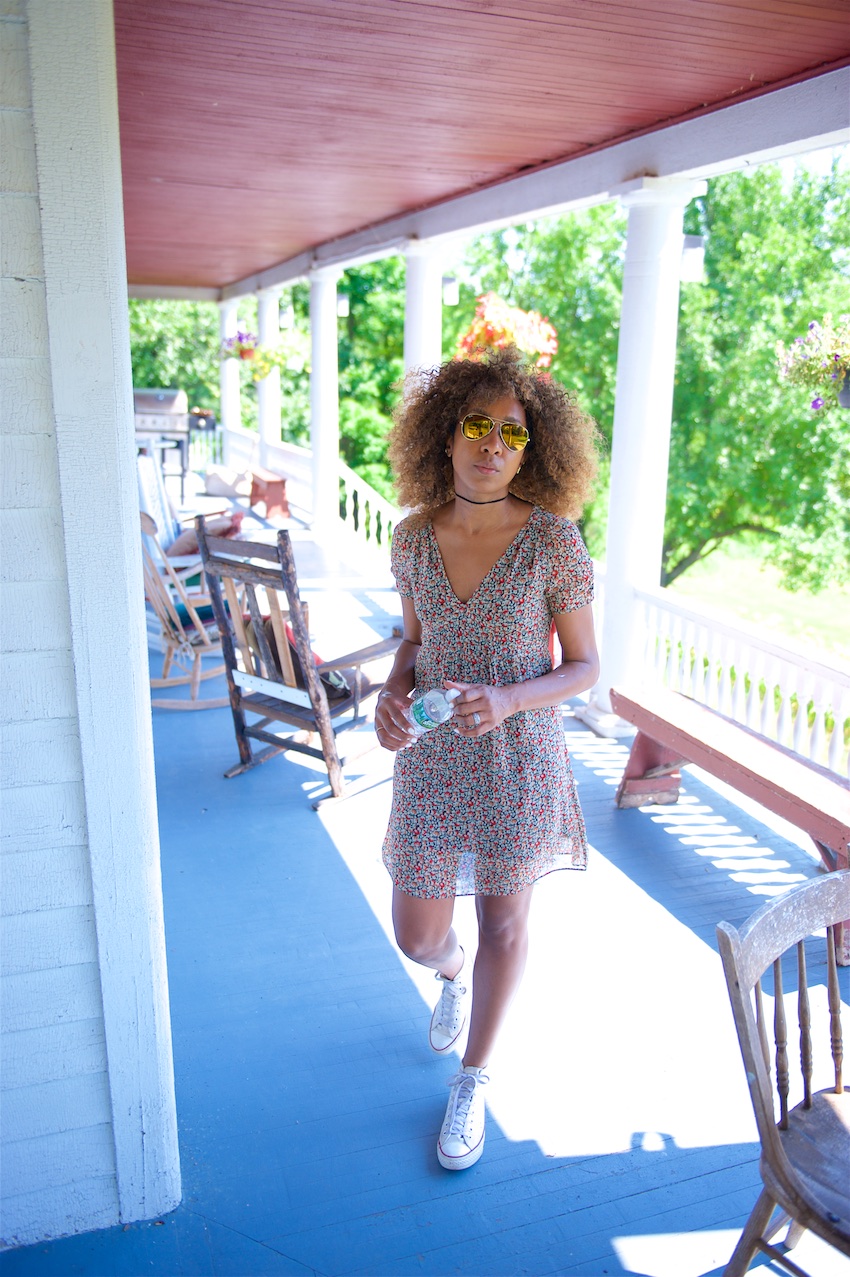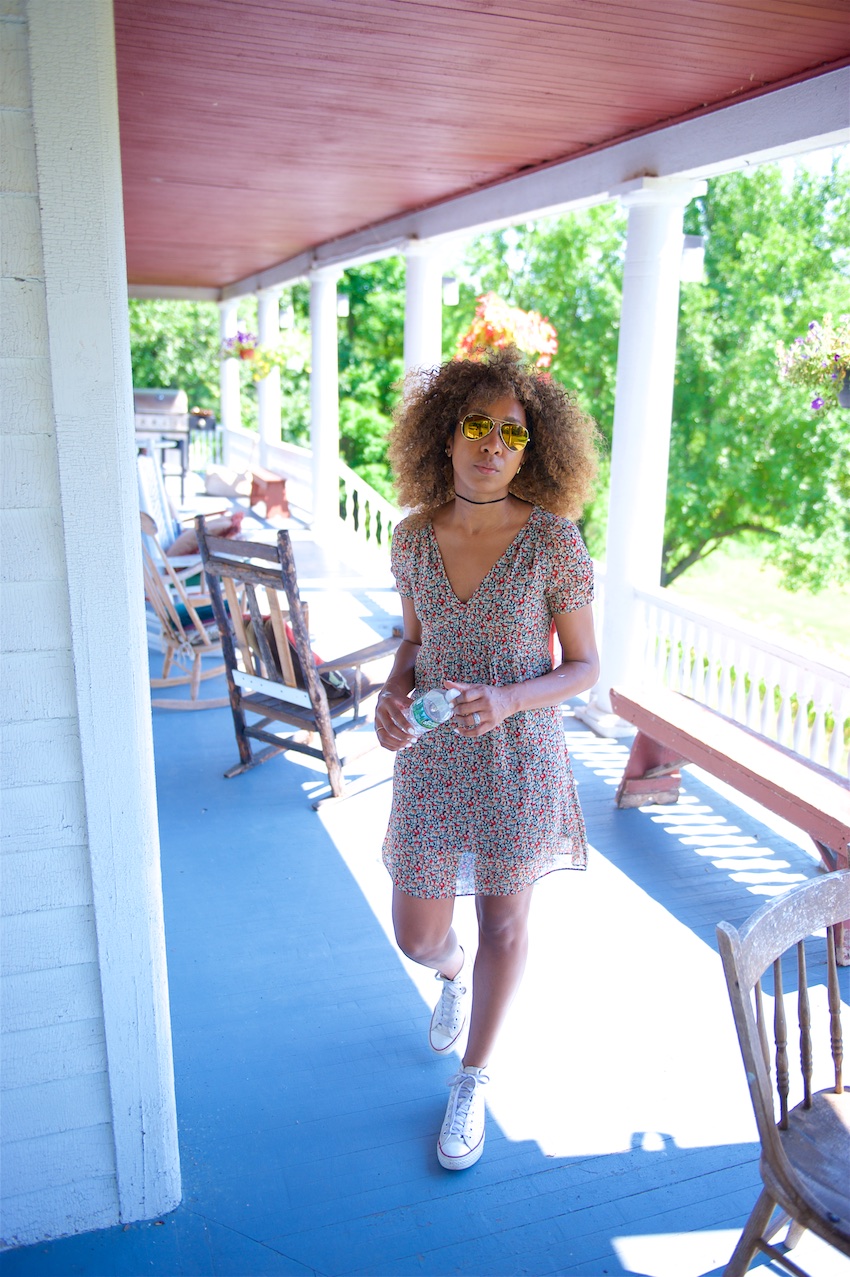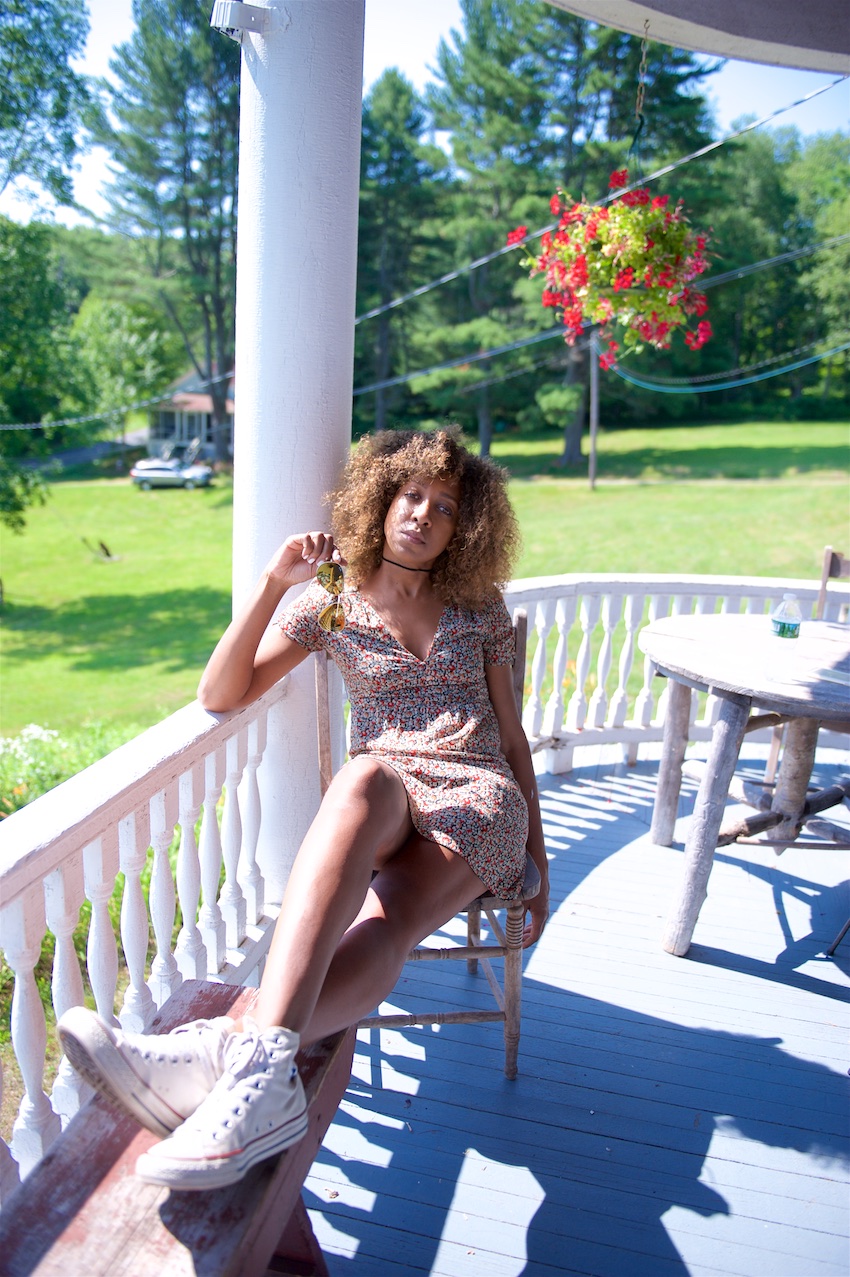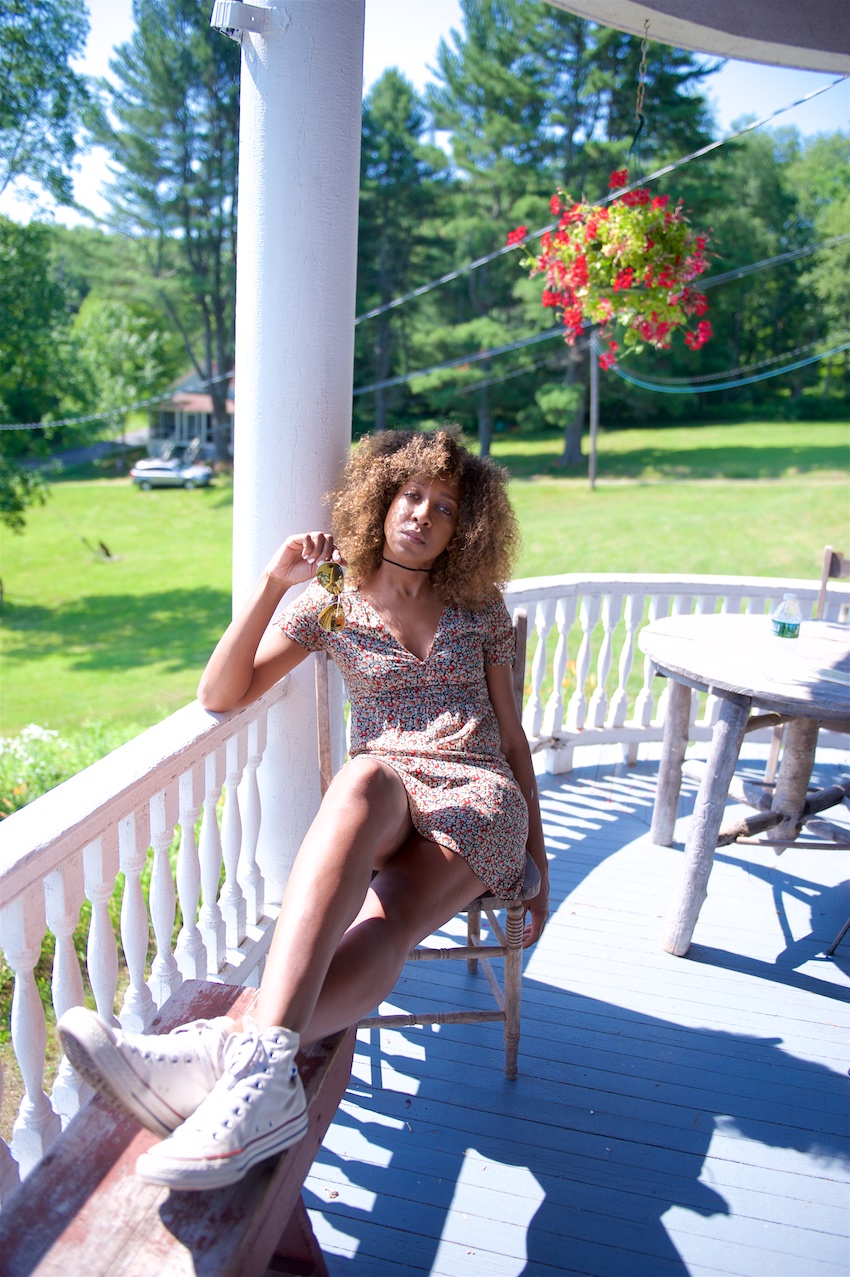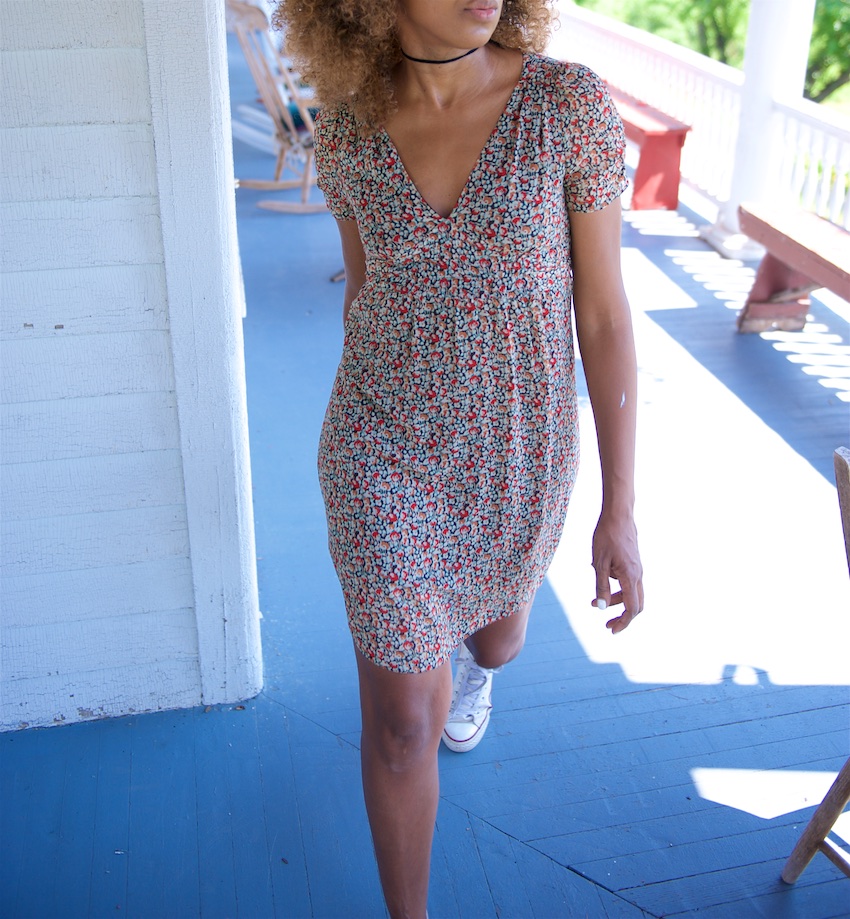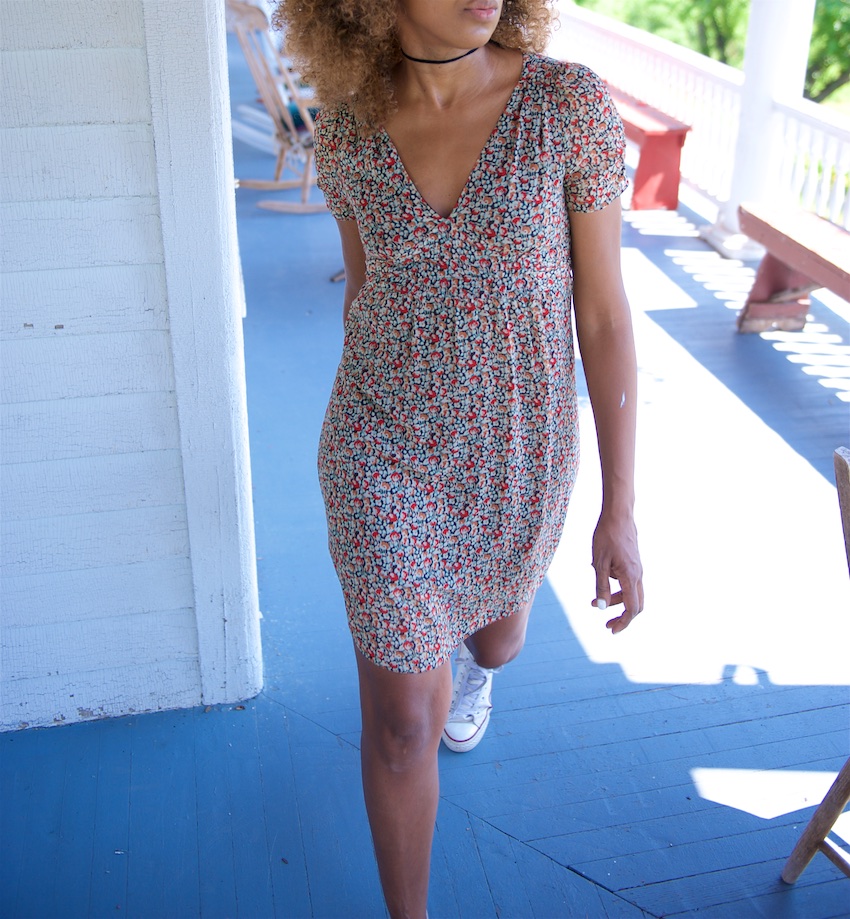 This was on the last day upstate which feels like it was months ago.  Hard to believe it was the July fourth weekend…!
Tea dresses don't get talked about much but aren't they the best friend to old boots or in this case, Chuck Taylors?  Common sense says to get rid of the dress because I've had it since 2009 (and it's so girly), but I can't seem to let it go.  Now I'm justifying keeping it because of years worth of memories now attached to it.  I've bought and sold loads but this still hangs on.
Question:  Are you still wearing the one thing that you can't get rid of?  What is it?
.   .   .
Dress: H&M (old).  Topshop has similar style dresses. Plimsolls: Chuck Taylor. Shades: Ray-Ban.