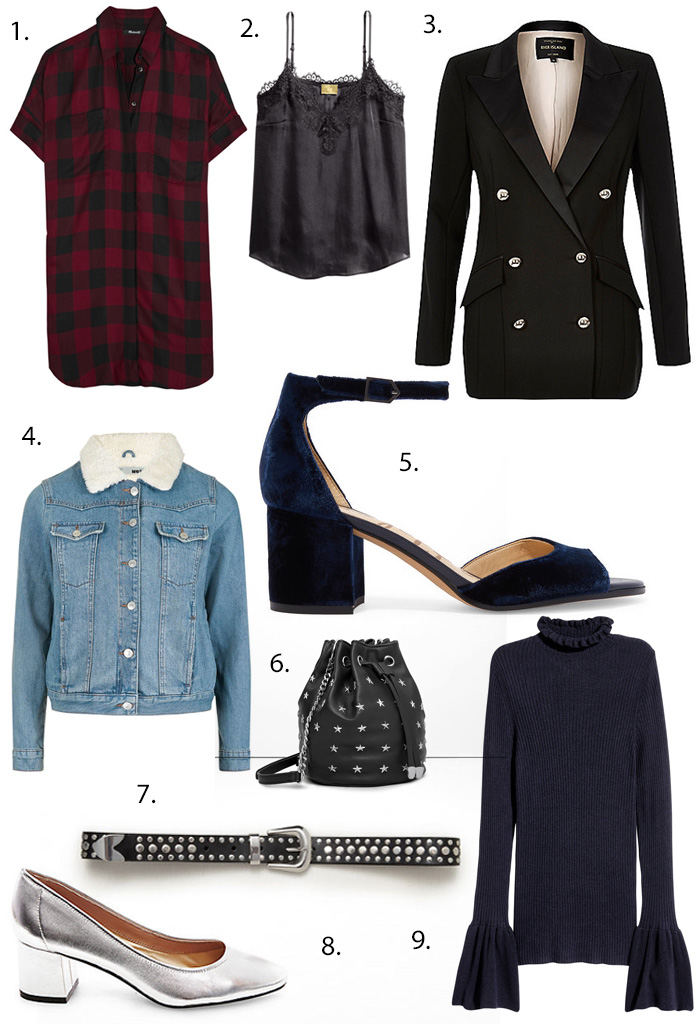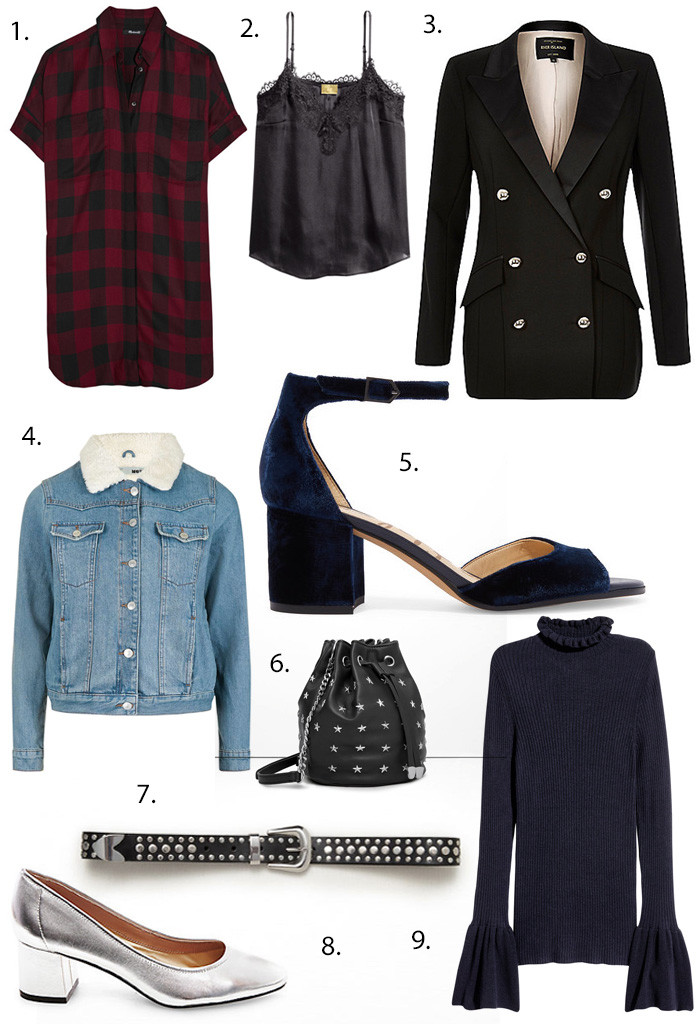 Still can't believe that it's really time, but here are a few pieces for next season that are on my mind.
One group is low end, the other is high.   I feel like there is at least one take away here so tell me your favorite.
.  .  .
Madewell Plaid Shirt Dress (wear later over jeans or faux leather skinnies)
H&M Satin Camisole (as is now and later under jackets – I have this and it's beautiful in person)
River Island Double Breasted Blazer
Topshop  Moto Denim Jacket
Sam Edelman Susie Velvet Heels (wear later with knit tights)
Steve Madden Metallic Block Heel Shoes (these with cropped denim)
Mango Studded Bucket Bag
Zara Studded Leather Belt  (Saint Laurent/rock vibes)
Topshop Moto Denim Jacket
H&M flounced cuff knit (Check stores – comes in a dress too)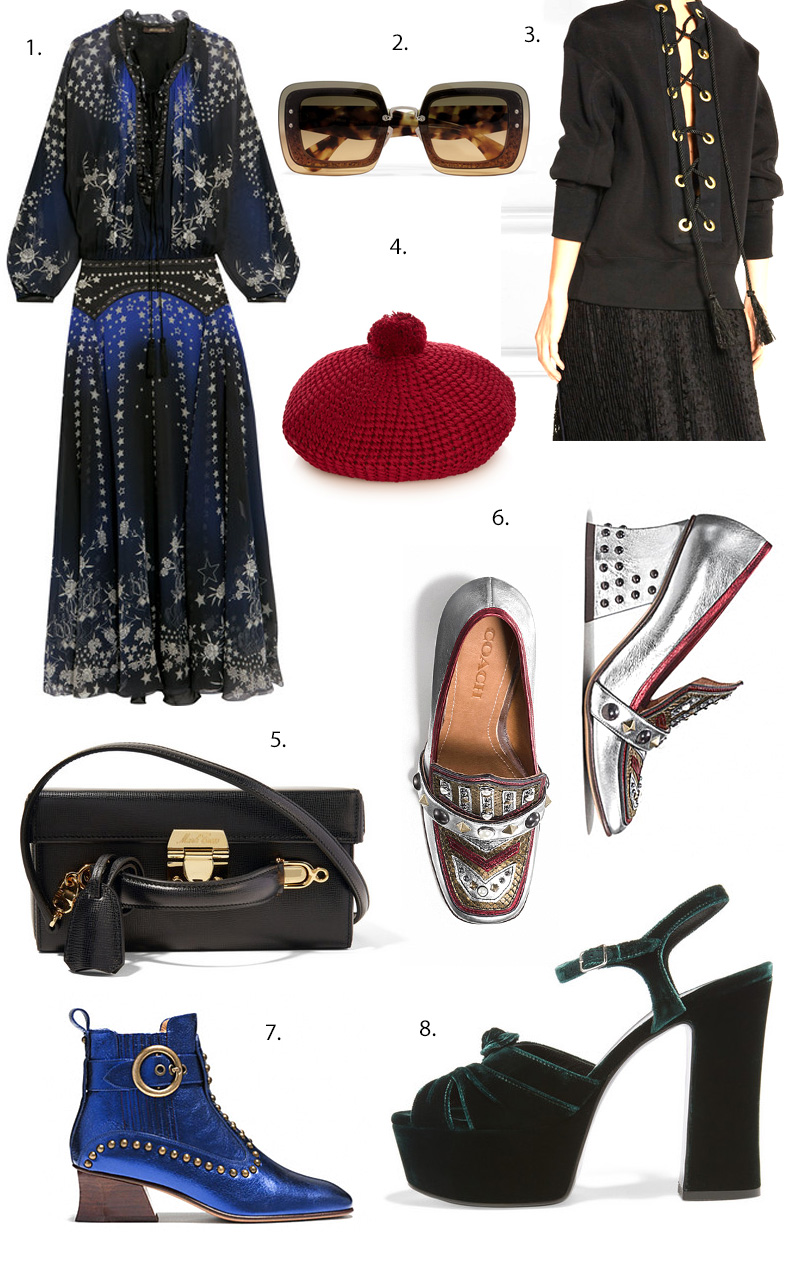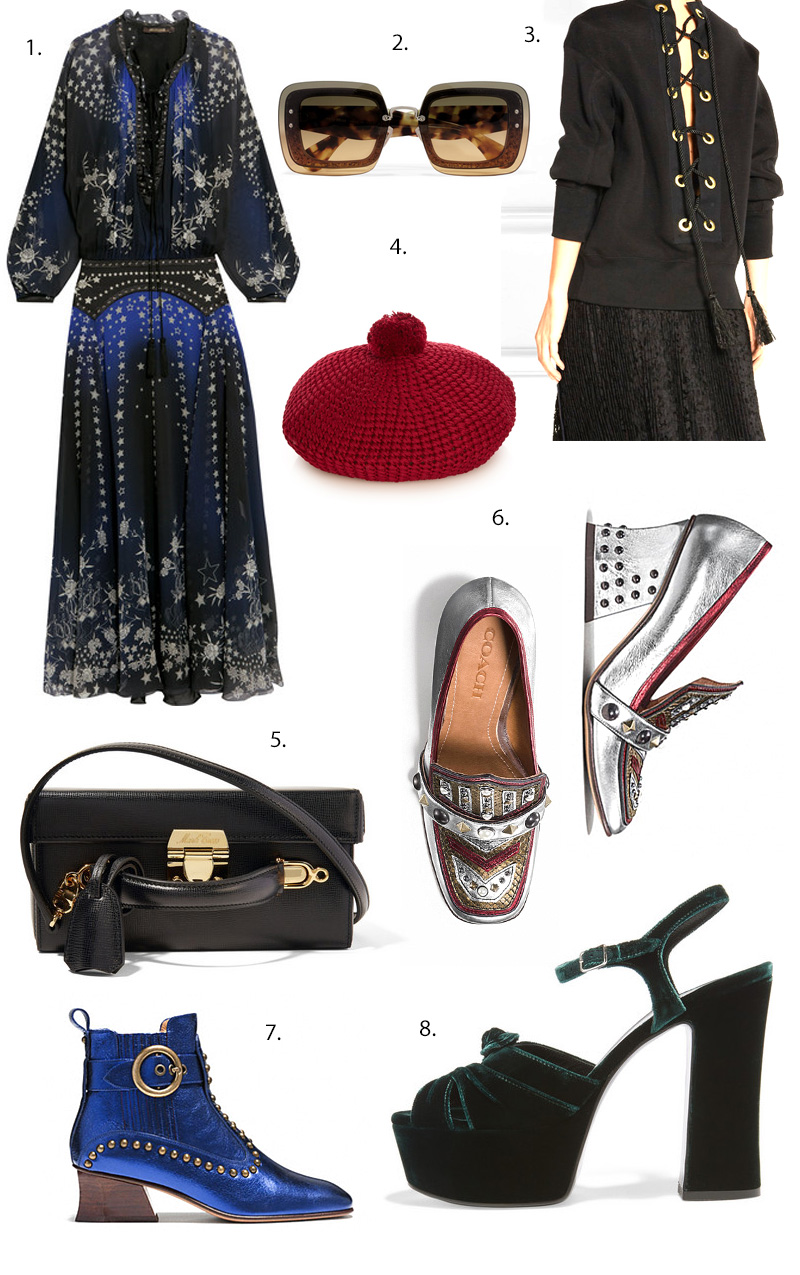 Roberto Cavalli printed maxi dress (winterize with a top knit and wear as a skirt or a polo under)
Miu Miu Square Sunglasses (instant mod retro vibe)
SACAI Lace Up Sweatshirt (wear with long skirts or wide leg trousers)
Gucci Pom Pom Knit Beret  (with leather jackets and your camel coat)
Marc Cross Grace bag
Coach High Vamp Loafer (wear with flared denim/suede skirts/cropped denim)
Coach Chelsea Victorian Metallic Boots (you know these would catch my eye)
Saint Laurent Candy Platforms in Emerald Green (the dream velvet shoe)
.  .  .
Question: What's the one piece you are looking for right now?