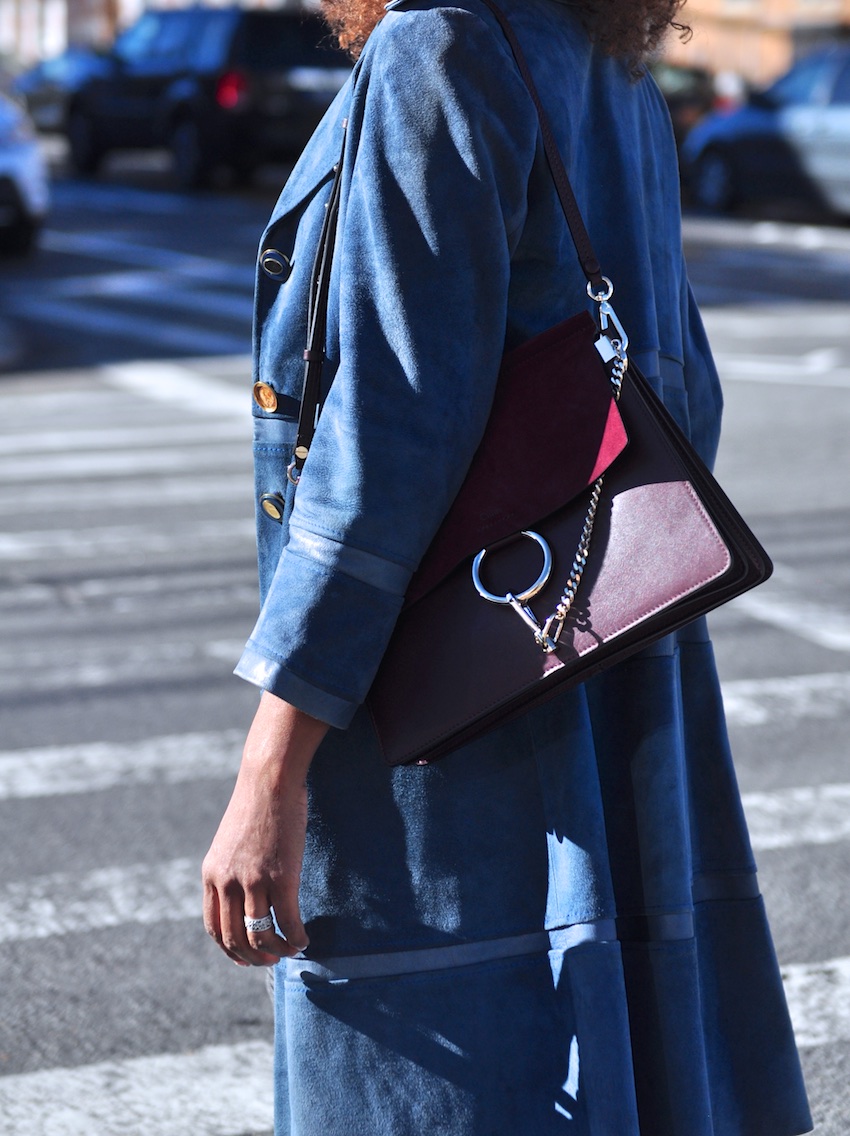 That oxblood purple got me, plus trying to cram stuff into small bags reached boiling point (I sold the Proenza PS11 for that reason).    After one year of thinking about it, I saw this color recently in a department store and whispered "oh sh**"
The full story is on snapchat today (karenbritchick) with a shopping tip I never knew about until two months ago.
More photos going up on my Instagram @karenbritchick
.   .   .
Coat: Vintage.  Bag: Chloe.  Find on Net-A-Porter, SSense and Barneys (or get overseas per the snapchat mention!!).   Similar styles from Madewell (on sale) and  Asos (on sale)