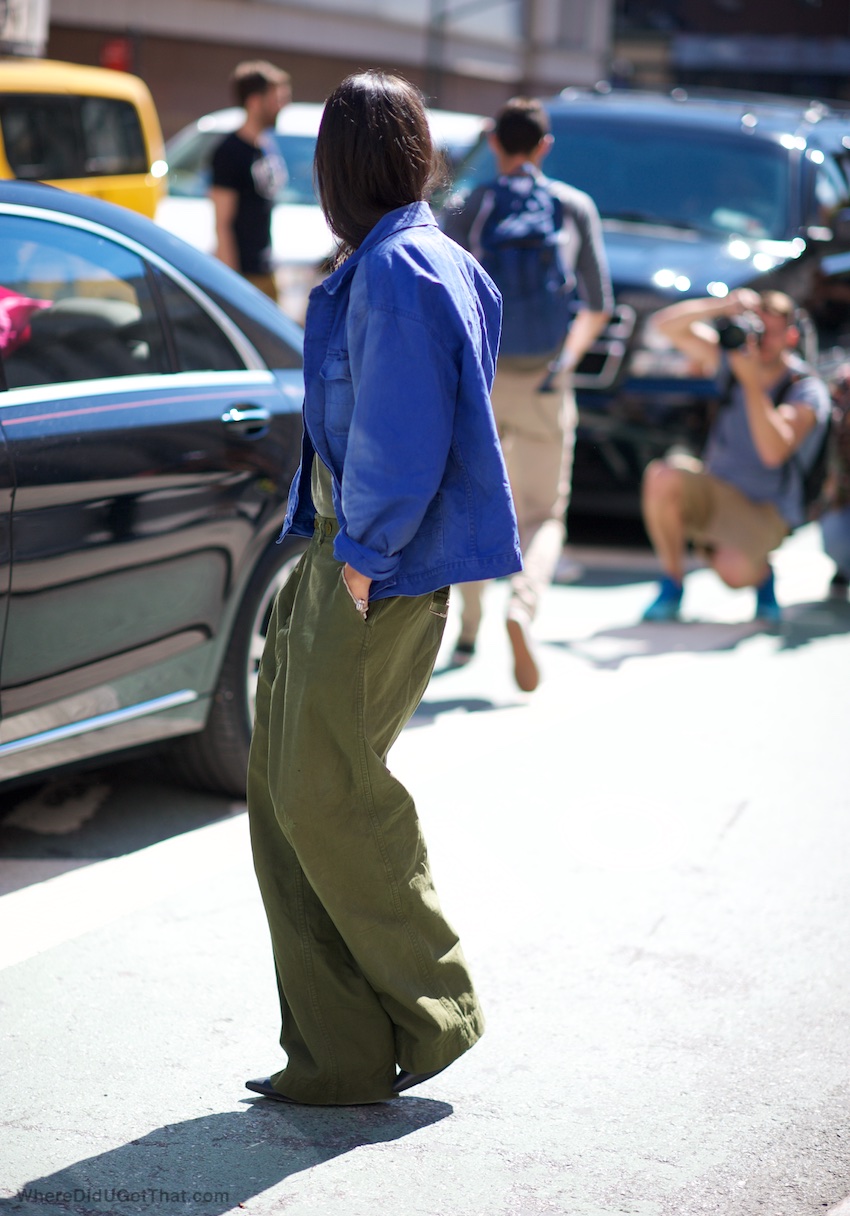 Ah, September, hello you fresh new seasonal month, you.  How I've missed you!
It's officially fashion month, so here we go again with the crazy bi-annual round of fashion weeks. Everyone who's anyone is there, all rushing around town, checking out the shows and trying to get noticed. In the pictures I see online they all  look like they are just nonchalantly crossing the street, having little chat or making a super-important phone call, but one look over on Karen's Snapchat proves in fact it's complete madness and the reality is they've done that 'walk across the road on the phone' 18 times for the street-style photographers to all get the right shot!
Don't get me wrong, I'm all for this display of  competitive 'non- posing'.   More often than not I get my inspiration from those attending the shows rather than the shows themselves. I'm just not so keen on the ladies and gentlemen that peacock too much. What I'm looking for is inspiration for MY life, and MY life unfortunately doesn't have much call for 6 inch platforms,  a fluffy pink hat and a coat that cost more than my car. (my car is a crappy 2nd hand Chevy to be fair, but you get my drift)
In recent years a lot of the bloggers I used to follow have gone beyond what I consider 'real life' – I understand they are now busy making a real living and branching out into more endorsements and their own fashion lines, and for that I applaud them, as that is the dream right? But it doesn't help little old me who's looking for a bit of achievable style inspiration that I can incorporate into my everyday life. But, for every blogger that goes stratospheric, there will be another one there waiting to move up a notch, and those will be the people I'm looking towards for my inspo.
I also love to see what the designers and the fashion editors are wearing at the shows. I've been wearing Stan Smiths and navy polo necks ever since I saw this picture of Phoebe Philo: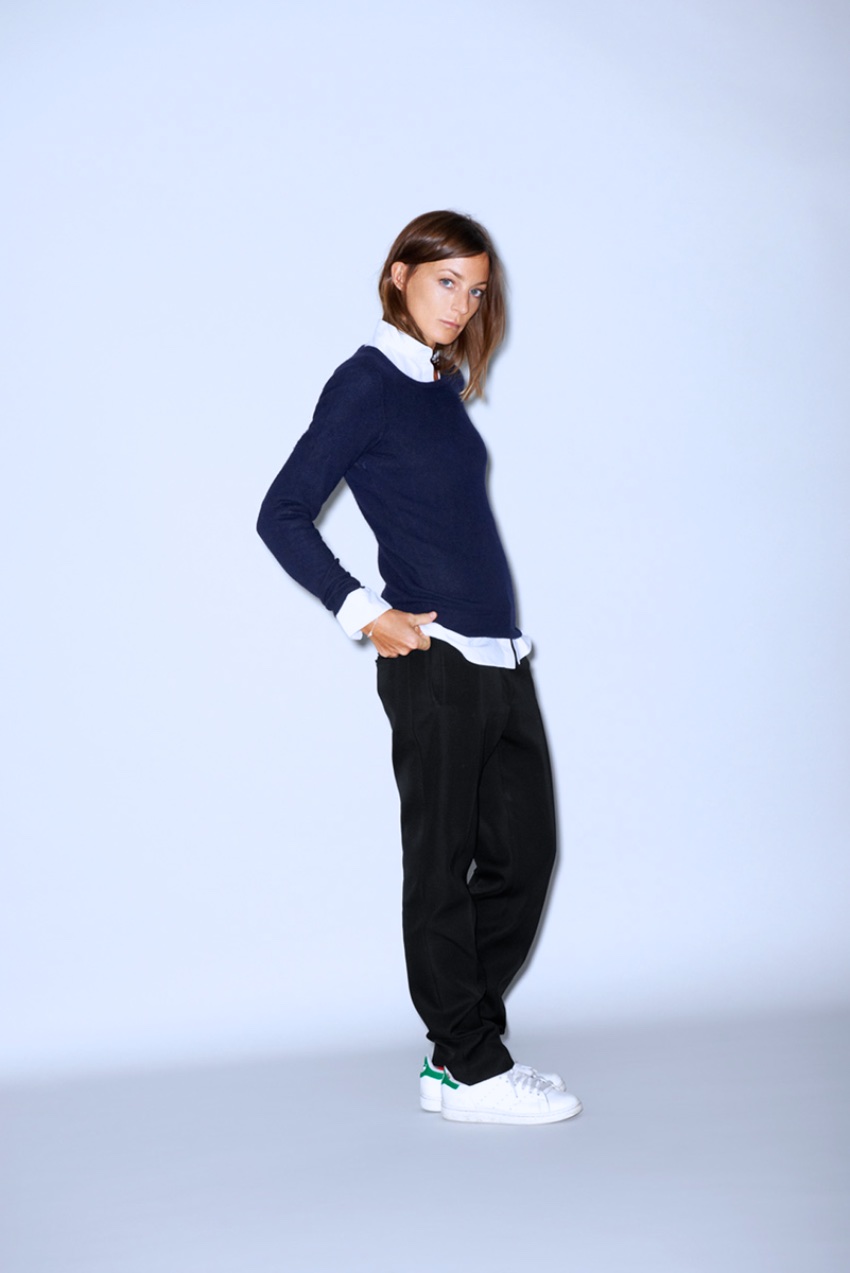 And I'm almost looking forward to going fully grey after discovering Sarah Harris from UK Vogue, she always looks amazing.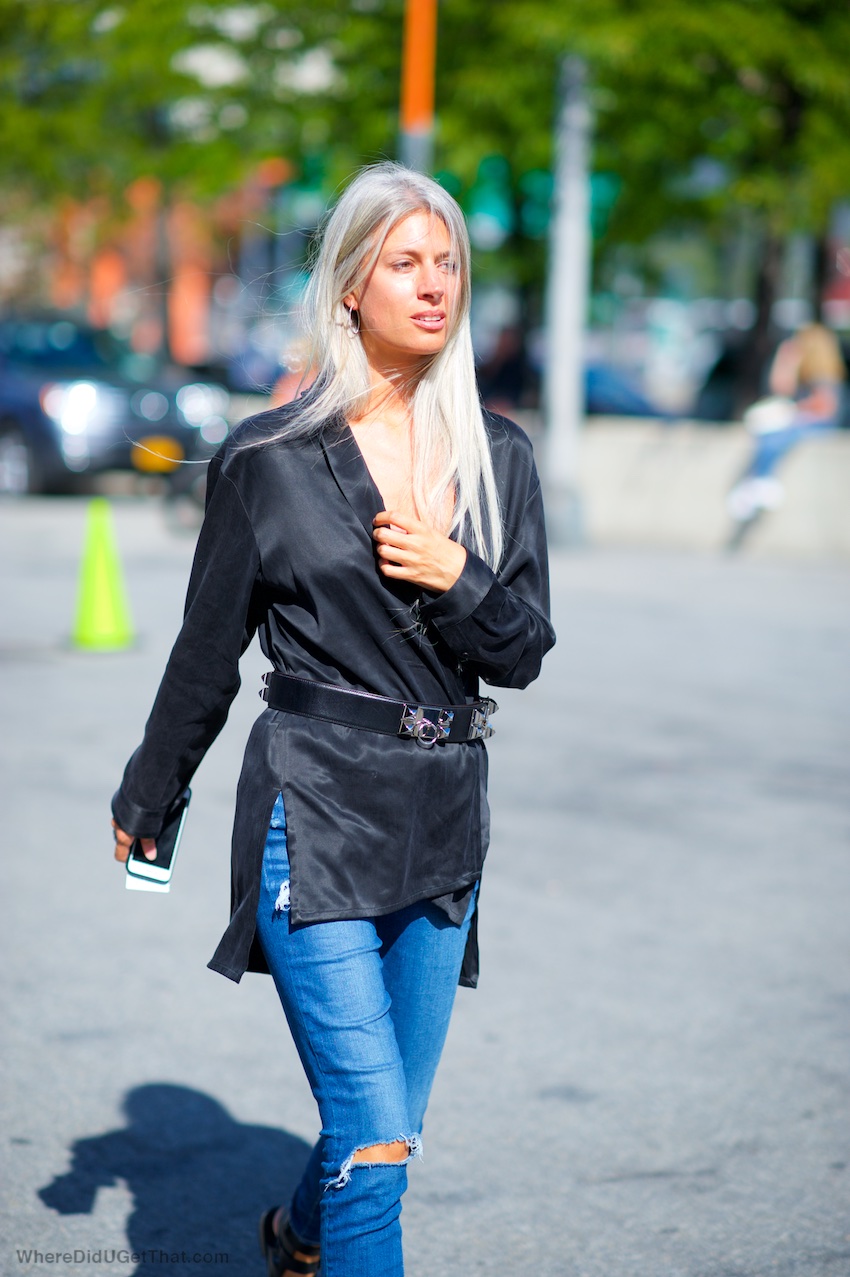 Donna Wallace from ELLE UK is another one I look out for in the street style blogs: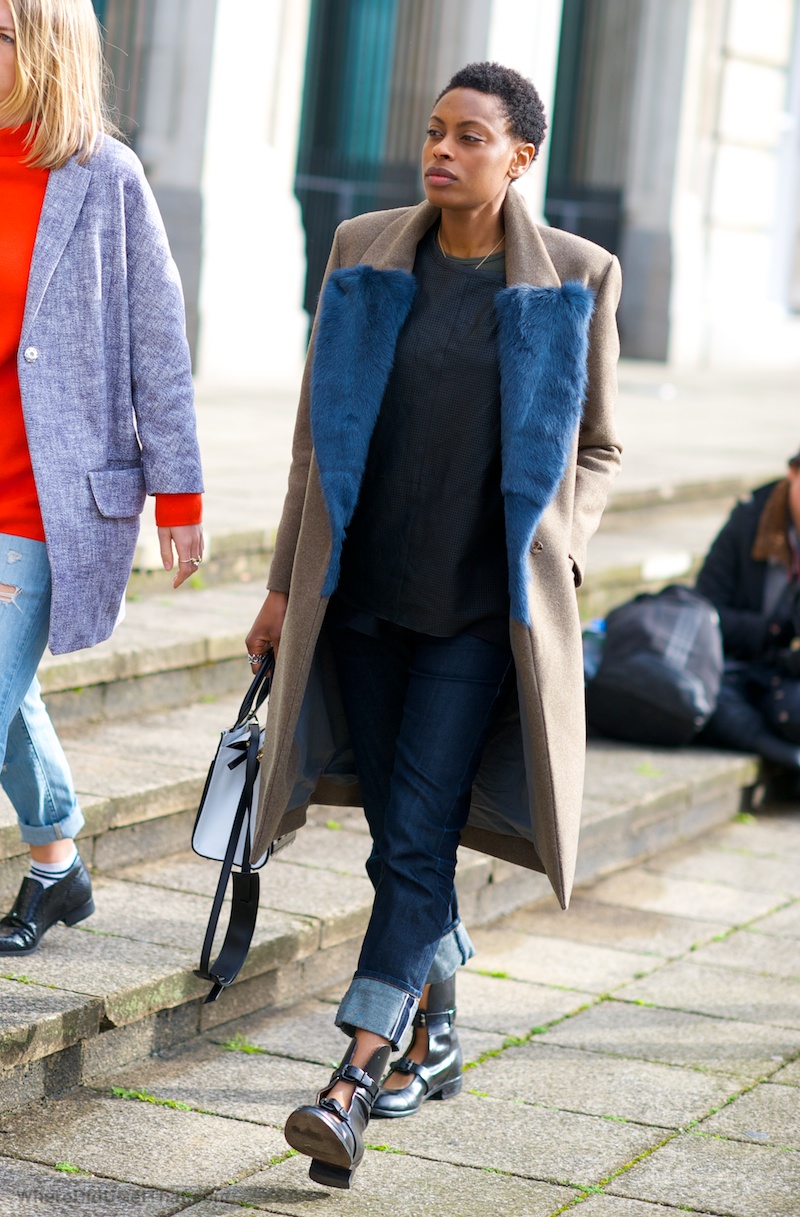 In short, I don't think street style is showing any signs of fatigue and as long as there is someone out there mixing Gucci with H&M then I'm totally on board!
How do you feel about street style during all the fashion weeks?  Are you still inspired? or do you get your inspiration from somewhere else entirely?
By Kate Hiscox