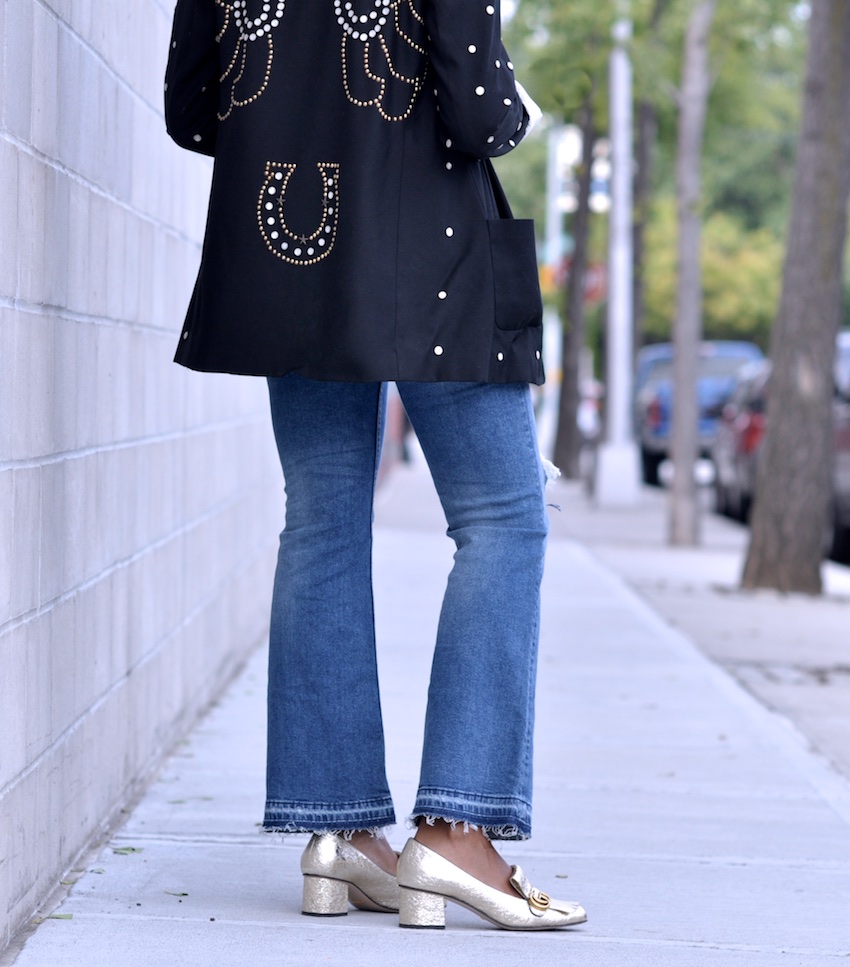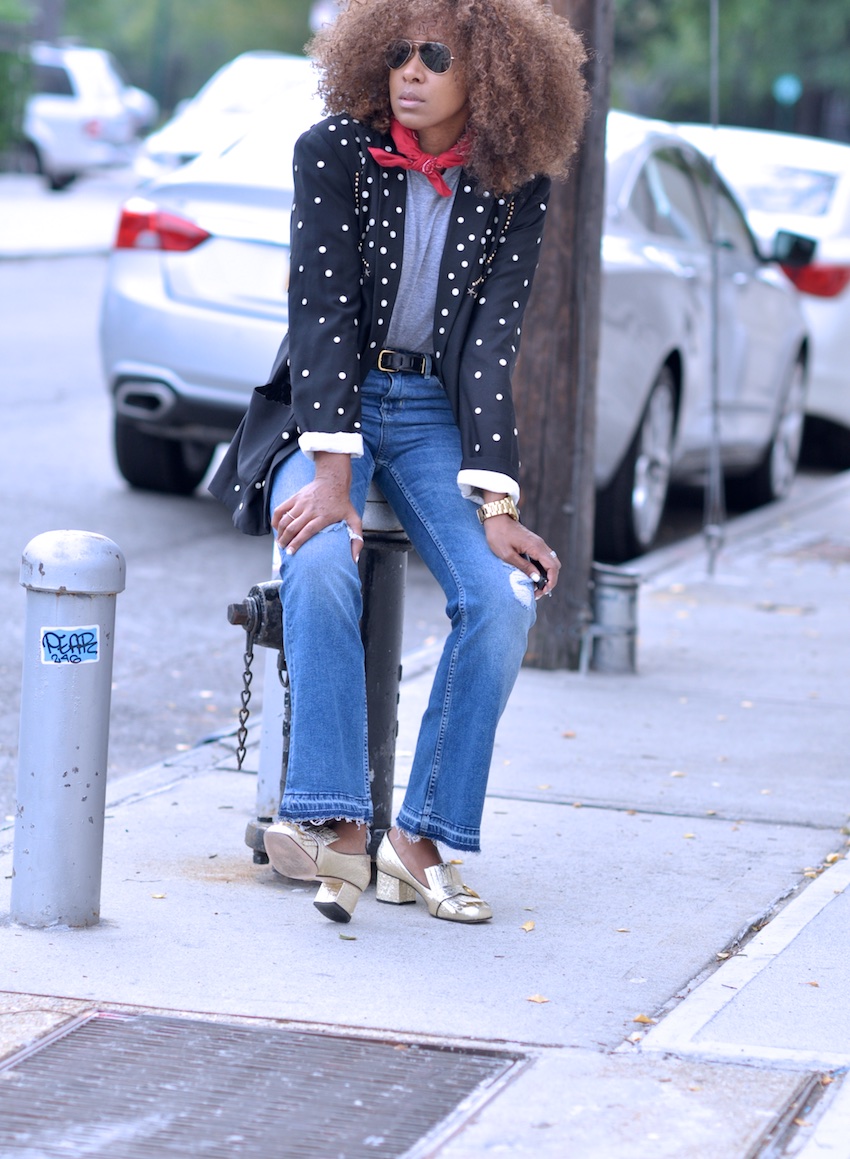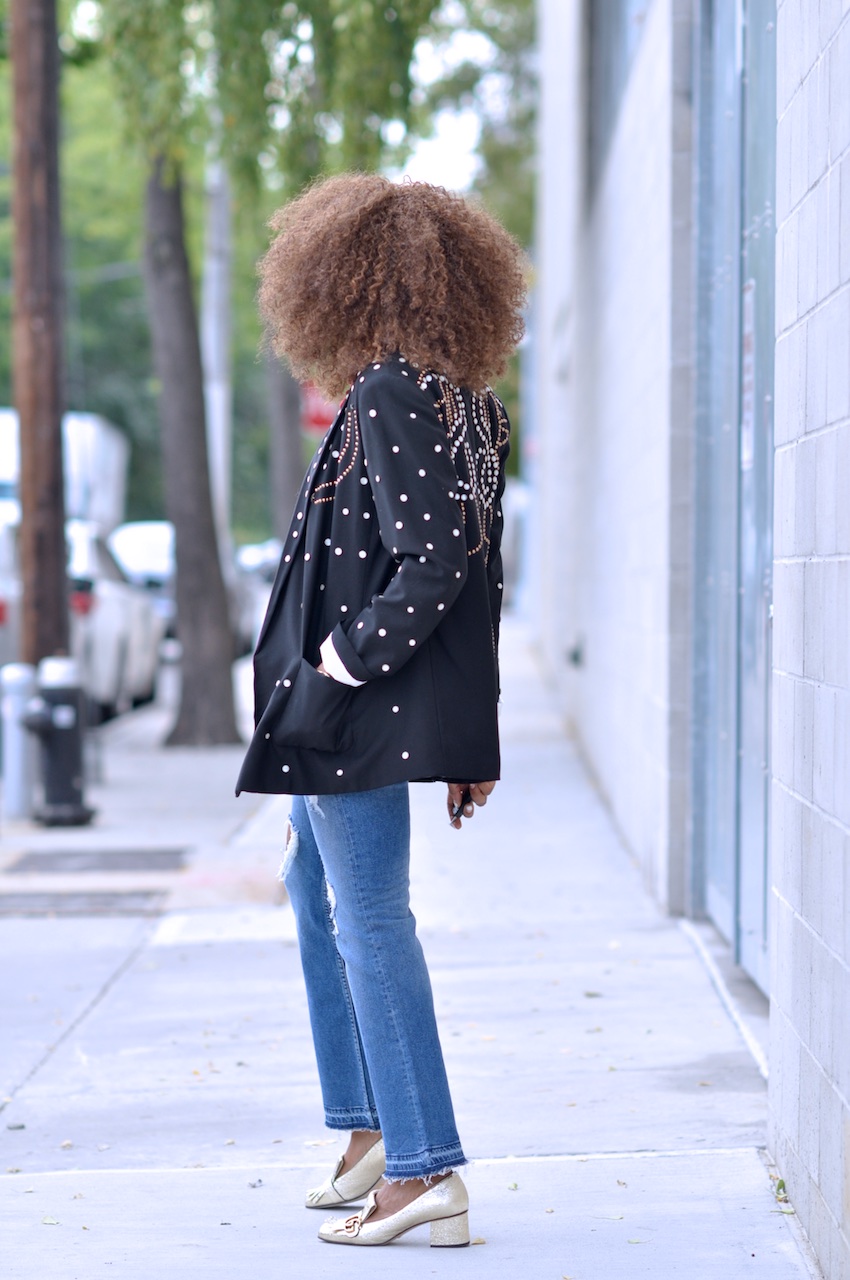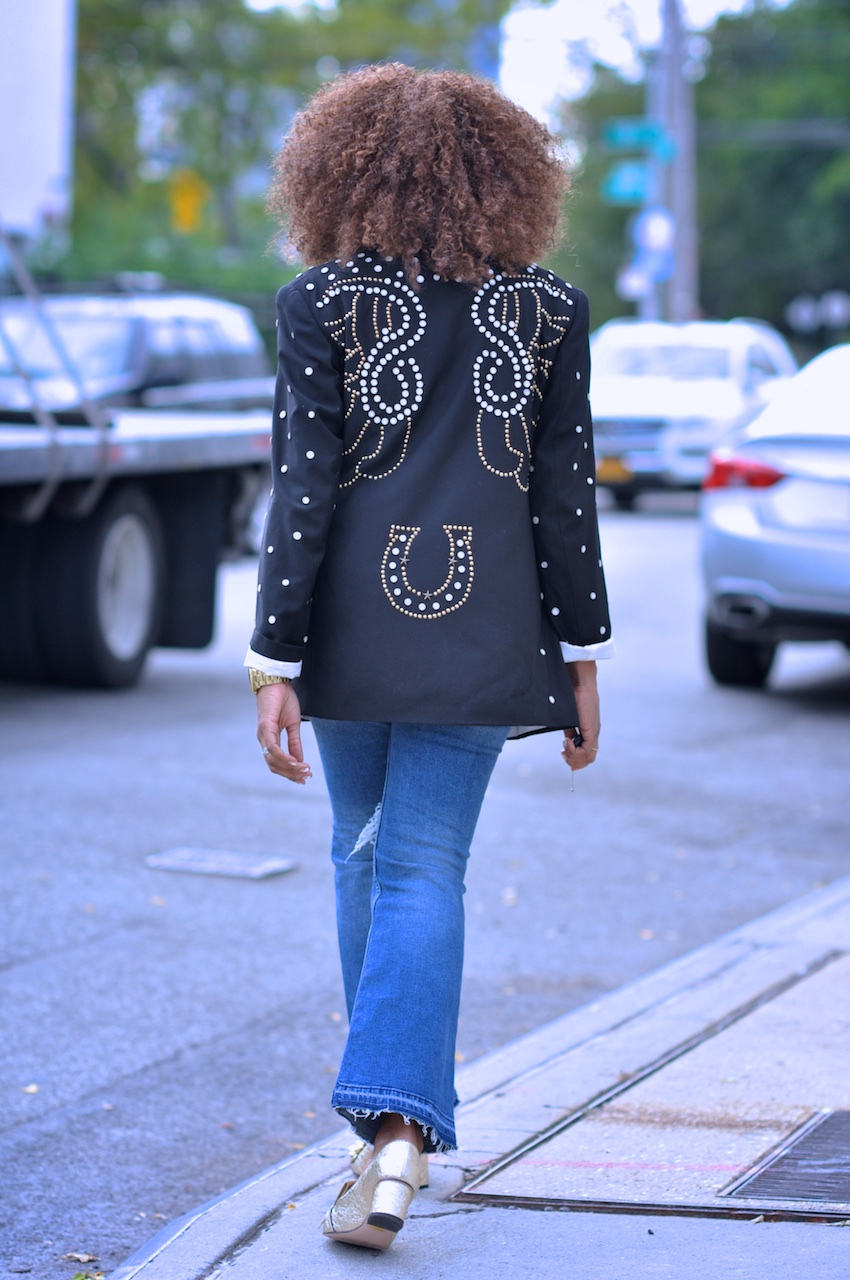 This is one jacket that won't get tossed on the purge it all sale I'm going to do soon.  For those who don't know, which is all of you, we have a basement downstairs where lives the bulk of my wardrobe and about half of it needs to go.  Correction: has to go because room is needed for something else (something for the house don't worry).  It's probably good that I'm being forced to get rid.  I mean how many times can I post about this? I'll list what I can in my shop, the rest will get bagged and go to Beacons Closet.
I've been talking to you on Snapchat (karenbritchick) about needing a wardrobe refresh so this is the once and for all chance for it.   Or at the very least to gain a lighter wardrobe.
But this Topshop blazer stays, I mean look how long I've had it?  That's love.
.   .   .
Blazer: Topshop Unique (old).  Jeans: H&M (on sale).  Block heel shoes: Gucci. Try the Topshop Jess heels or Topshop Justify heels.  Dune does metallic block heel lookalikes too. Shades: Ray-Ban.  Tee: American Apparel