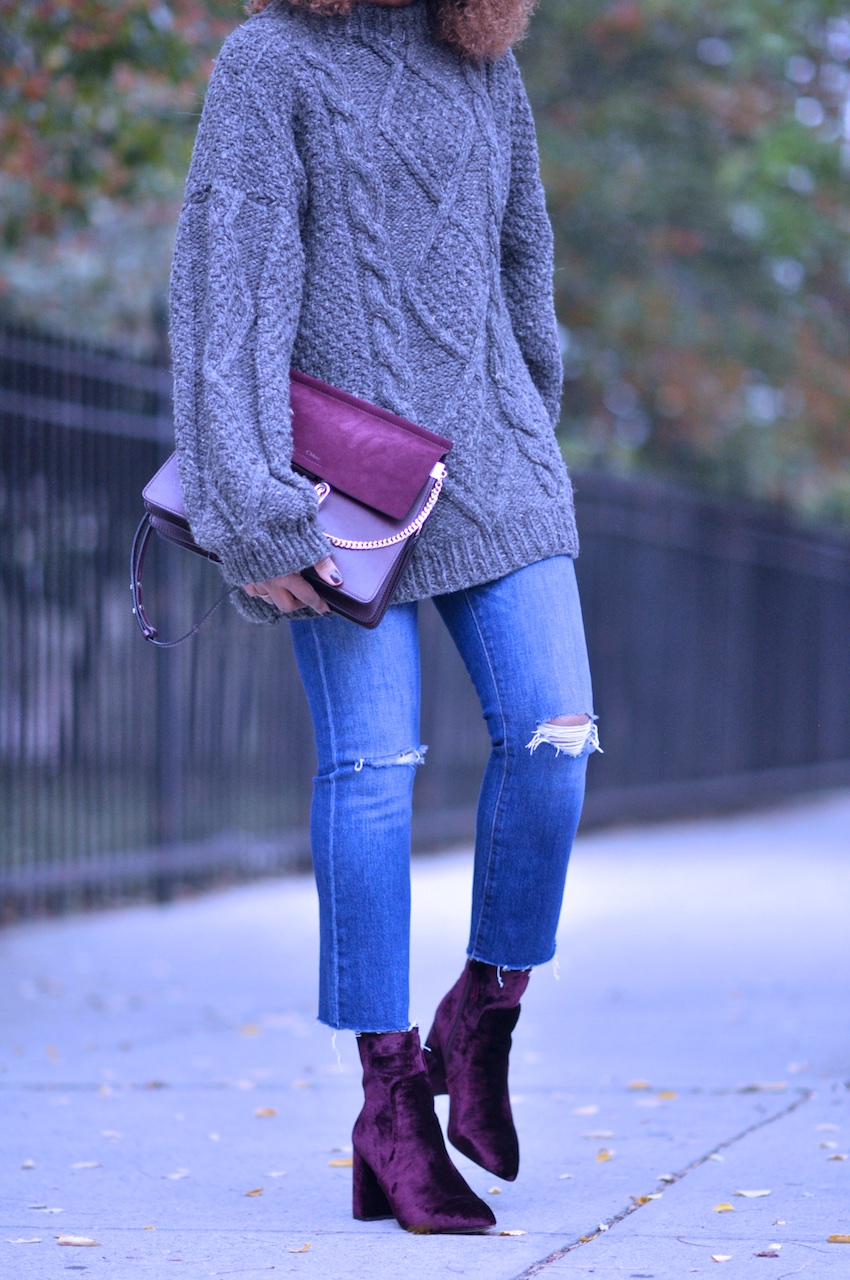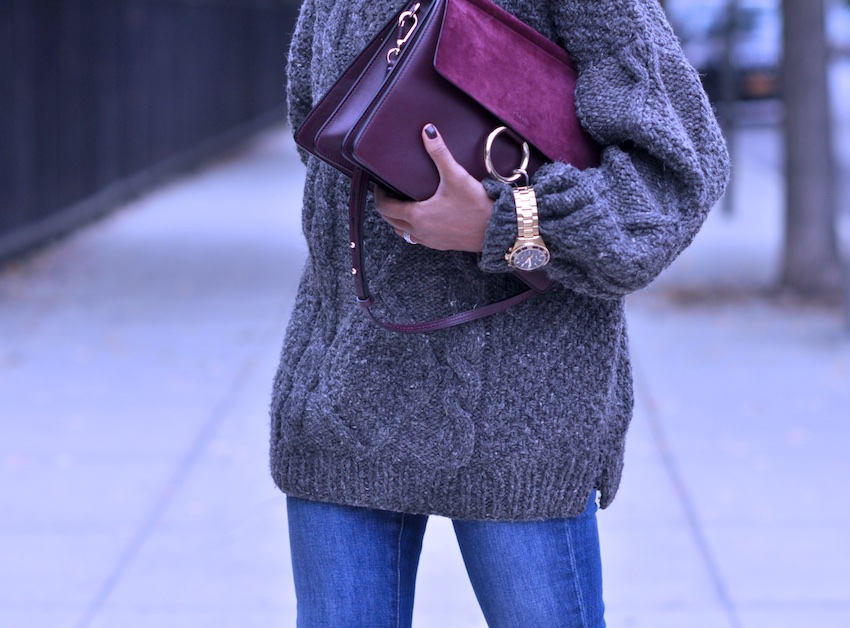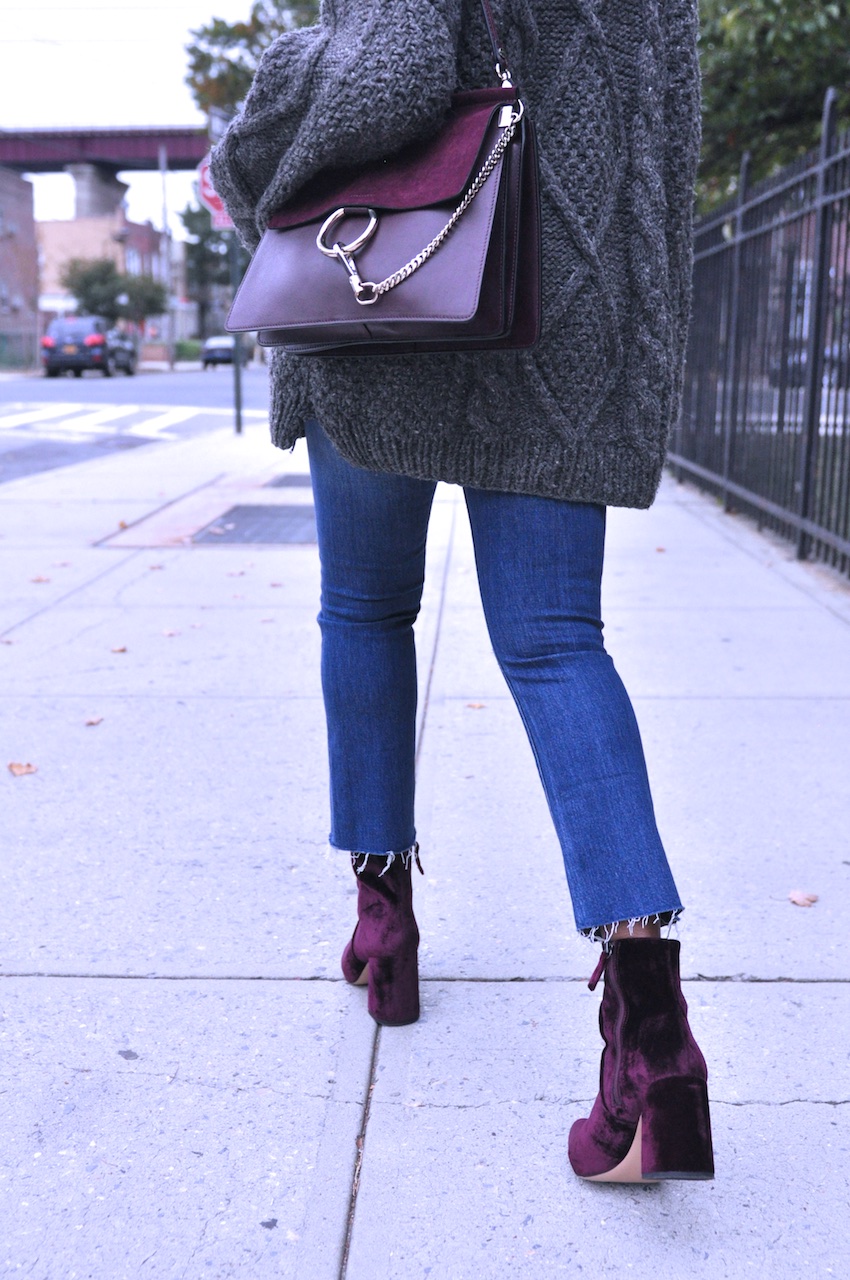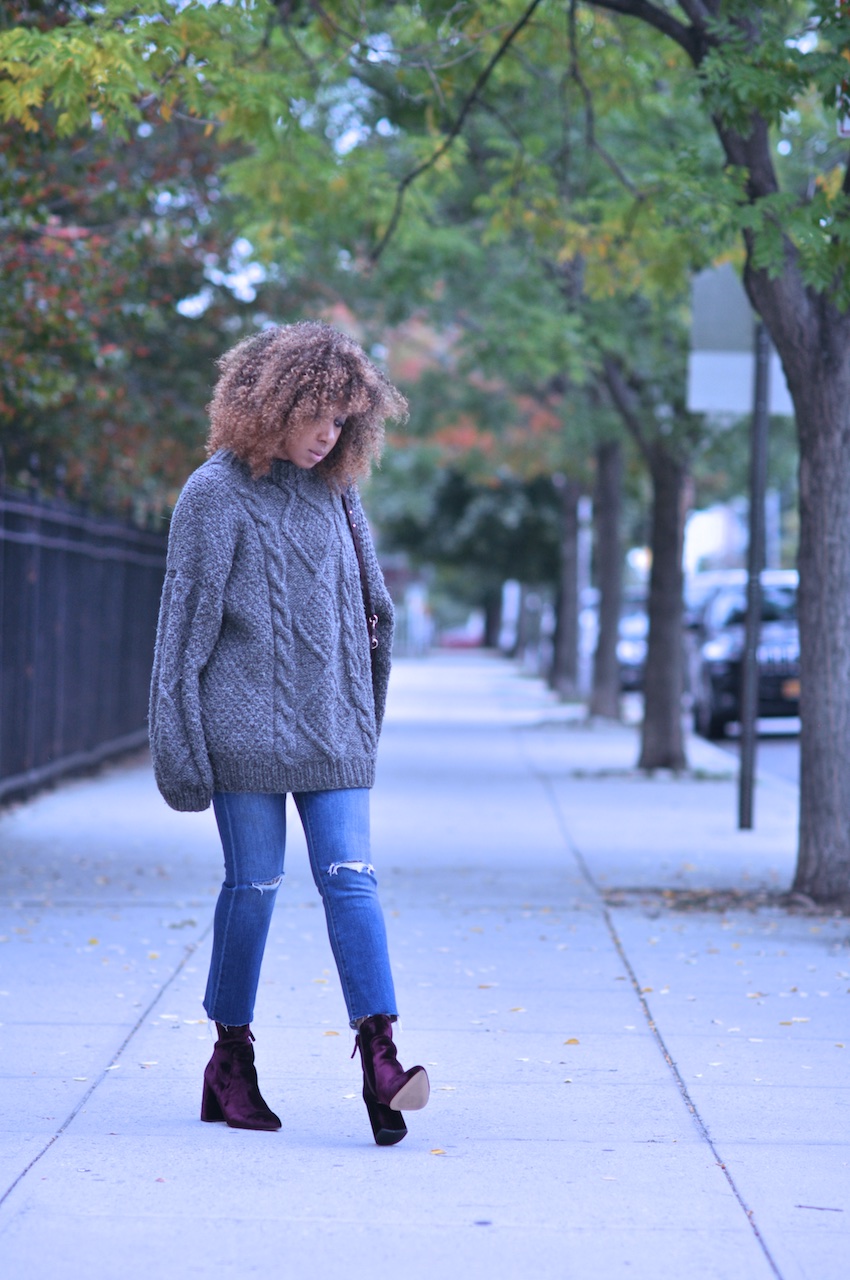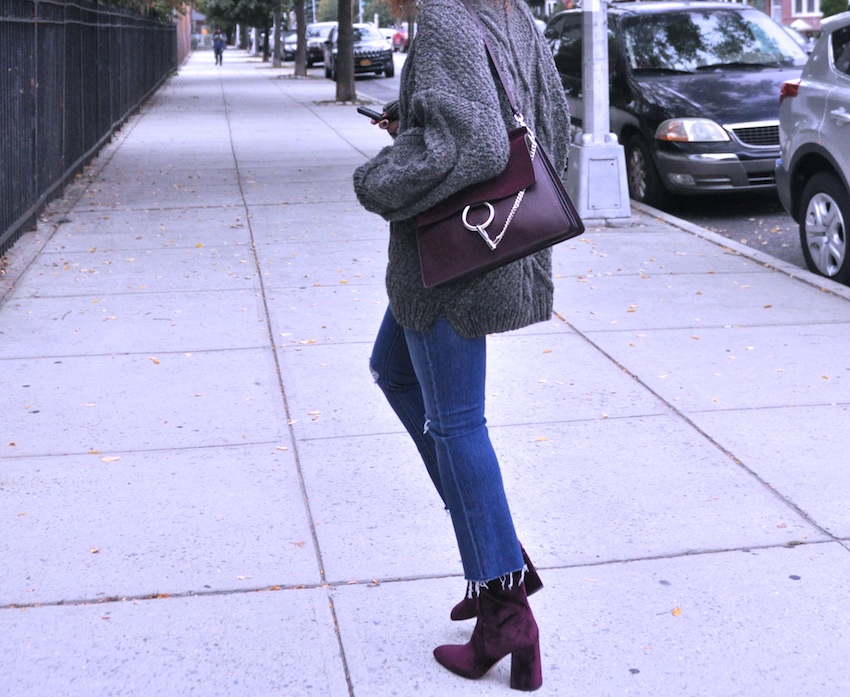 This is what happens when you cave on your own best velvet boots post.   If you're still undecided on which ones out of the seemingly billions out there,  these ankle boots are one of the ones that stood out on the less expensive spectrum (plus these blue velvet ankle boots and these purple boots too) orr blow the budget on Gianvito Rossi. They tick off the boxes: block flare heel, pointy toe and tall slim ankle.  Oh and that colour.  That bloody gorgeous wine purple like colour!
Size wise I find that they run true or slightly big.  Normally I'm a US 11 and this size 10 fit fine.
Teamed them with a giant fishermen knit from last year (or two years?).  Made sense even though it rained about thirty minutes after taking these photos which is typical!
.   .    .
Boots: Steve Madden 'Jacque'.  Jeans: Madewell.  Bag: Chloe Faye