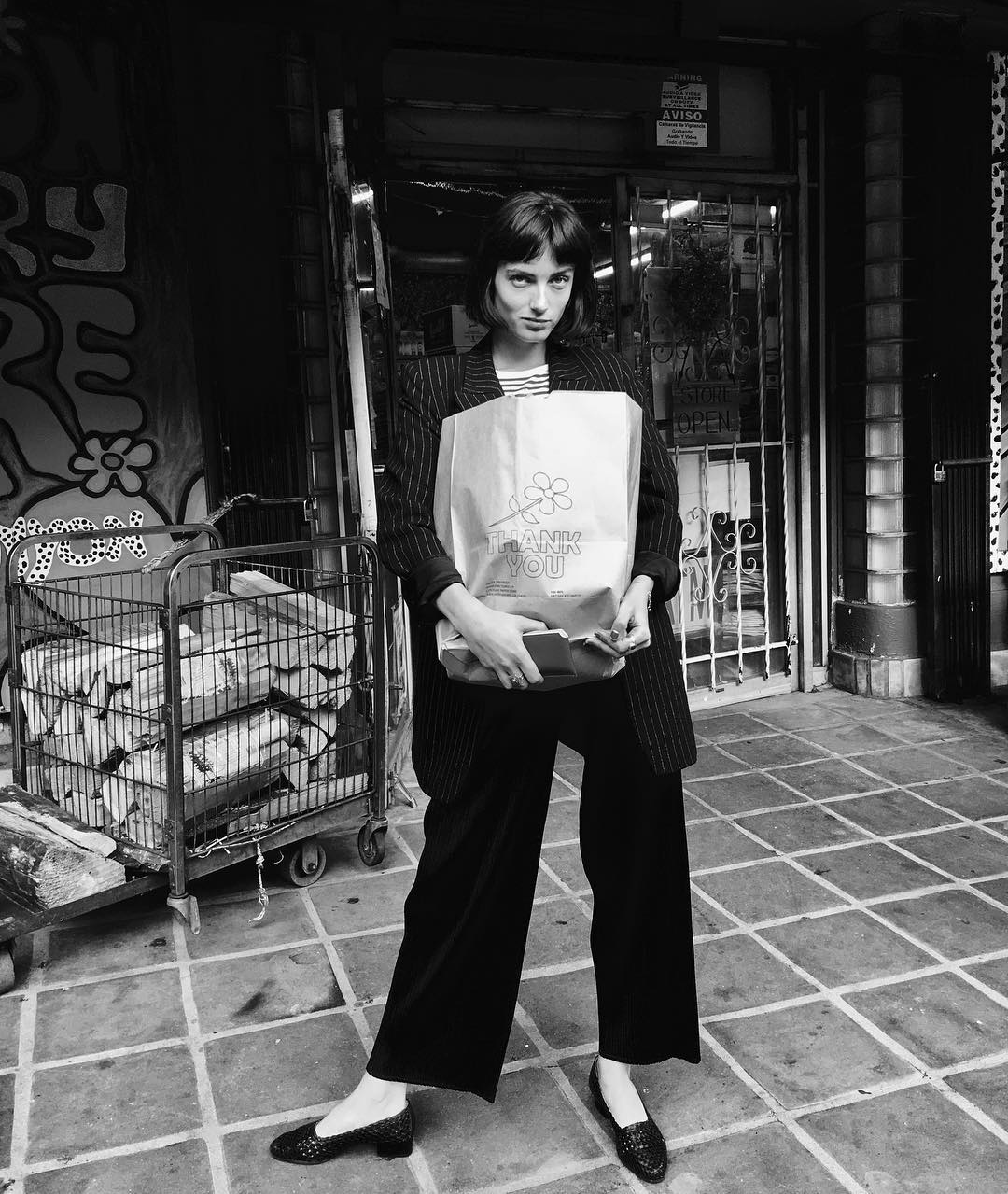 Christmas shopping starts so well. There I am, one of the sea of smiling faces under the twinkling lights of Oxford Street, light of foot and swell of heart, humming along to Jingle Bells.
Two hours later shopping is abandoned and I'm sobbing into a Starbucks hot chocolate, ranting about the evils of capitalism.
Yes, the really organised will have done all their Christmas shopping months ago, rounding everything off in the Black Friday sales. But if you still haven't shopped yet, follow along with me as I try to learn from old mistakes and the advice of people far smarter and chicer than I am to make this year's festive shopping stress-free.
First of all, take a leaf out of Santa's book and make a list. Dedicate the most headspace to the people you'll spend the actual day with and work out exactly what you're going to buy before you leave the house. Not "make-up" for your sister, but "lipstick". Not "something for work" for your dad, but a briefcase or a set off cuff links. Plus, if your dad loves gadgets, check out this list by Coolest Gadgets – it is filled with tech gift ideas that your father will love. Extra points for finding what you want online before hitting the shops.
A good site to use if you are looking for some gift shopping inspiration is GiftUnicorn. They have so many different ideas and can even make suggestions for all your friends and family based on their occupation. So cool.
Don't forget to budget carefully too. Christmas can be an expensive time of the year and so many people I know rely on payday loans in order to make ends meet. If you're thinking of taking out a payday loan, you might want to opt for a direct lender over a broker. To find out more about how these types of loans work, and whether they are the right solution for your money worries follow the link to lendingexpert.co.uk.
Nonetheless, when it comes to people you only need to get a token gift for (colleagues, distant family, your entire extended network of friends), buy them all the same thing. An oversized pom pom charm would work well for this, or nail polish from Urban Outfitters (3 for $10!).
Next, go to a department store. Make sure it's one you like, because you're going to spend the day here. Do not step foot outside Selfridges, Macy's or wherever you've decided on. That way lies madness and a guarantee you will hear the same Christmas carol seven times in a single hour. Work your way methodically through your list floor by floor. If you don't get everything on the list, don't panic. Sit and have a coffee (aren't department stores great?) and get ready for the next floor.
Now we're going to a bookshop. I like to hop across the road from Selfridges and step into the safety of Waterstones ´ booky-smelling womb after hours of shopping. No one sprays perfume on you and I promise that nobody will be dressed up as a sexy reindeer. Esquire has a fantastic list of the best books of 2016 here, while a gorgeous coffee table book is the perfect gift for the fashion-loving friend who has it all. I wish Santa would slip either Peter Lindbergh: A Different Vision Of Fashion Photography or this Chanel catwalk collection under my tree.
Still not got everything? Then head to our final stop: the market. Parisian style paragon and tousle-haired model Caroline de Maigret swears by the Saint-Ouen flea markets, while London's Portobello serves up cute teacups, vintage clothes and antique jewellery and NY is far from short on flea markets from Artists & Fleas in Williamsburg to the antique wonders of Chelsea Flea Market.
. . .
Question: Where do you buy Christmas gifts?
by Clare Kane