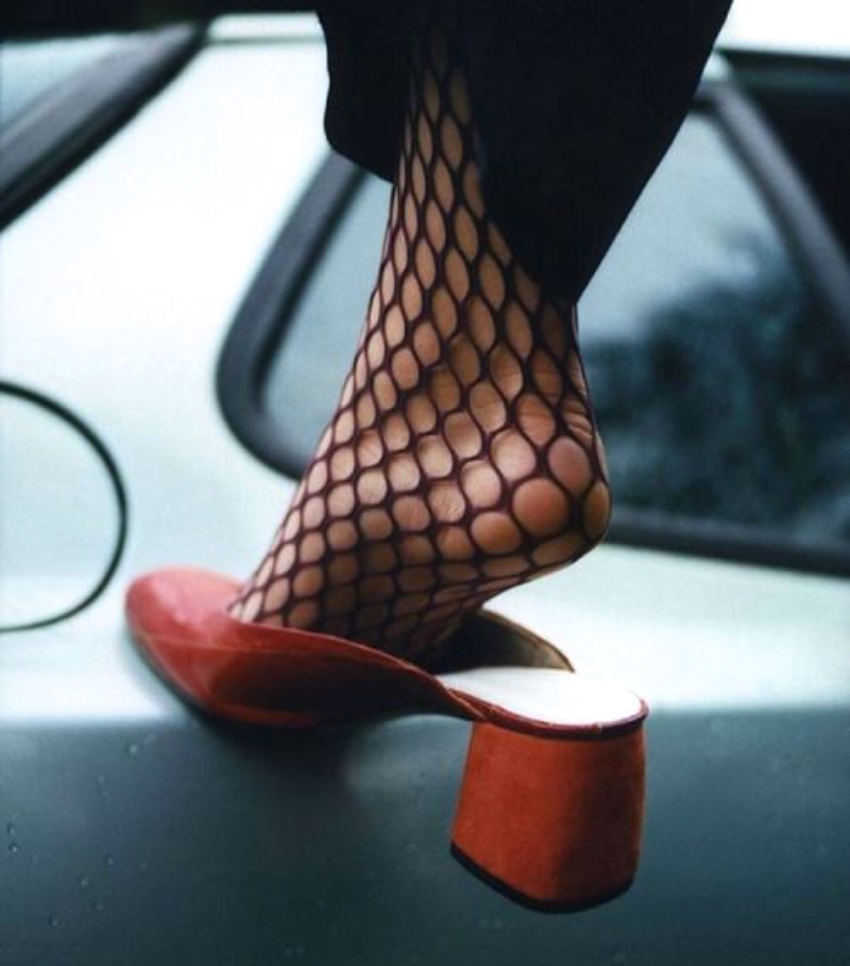 Since returning from St. Lucia, my interest in a half exposed foot has gone into over drive.   I blame it on my annual one eye on Spring in mid January thing.  Although I will say that desire was there well before I left, evidenced by Exihibit A – the above photo that I instagrammed around November.
The mule screams lady-like.  It's Sophia Loren in Italy (bare with me) and trust me, she got the power of a kitten heel.   Currently mules are a match made in heaven with straight jeans (wear with sprayed on skinnies and you risk looking like the 'after' Sandy from Grease).    Low heels read comfort and chic.  Sky high heels read wobble factor and possible try too hard.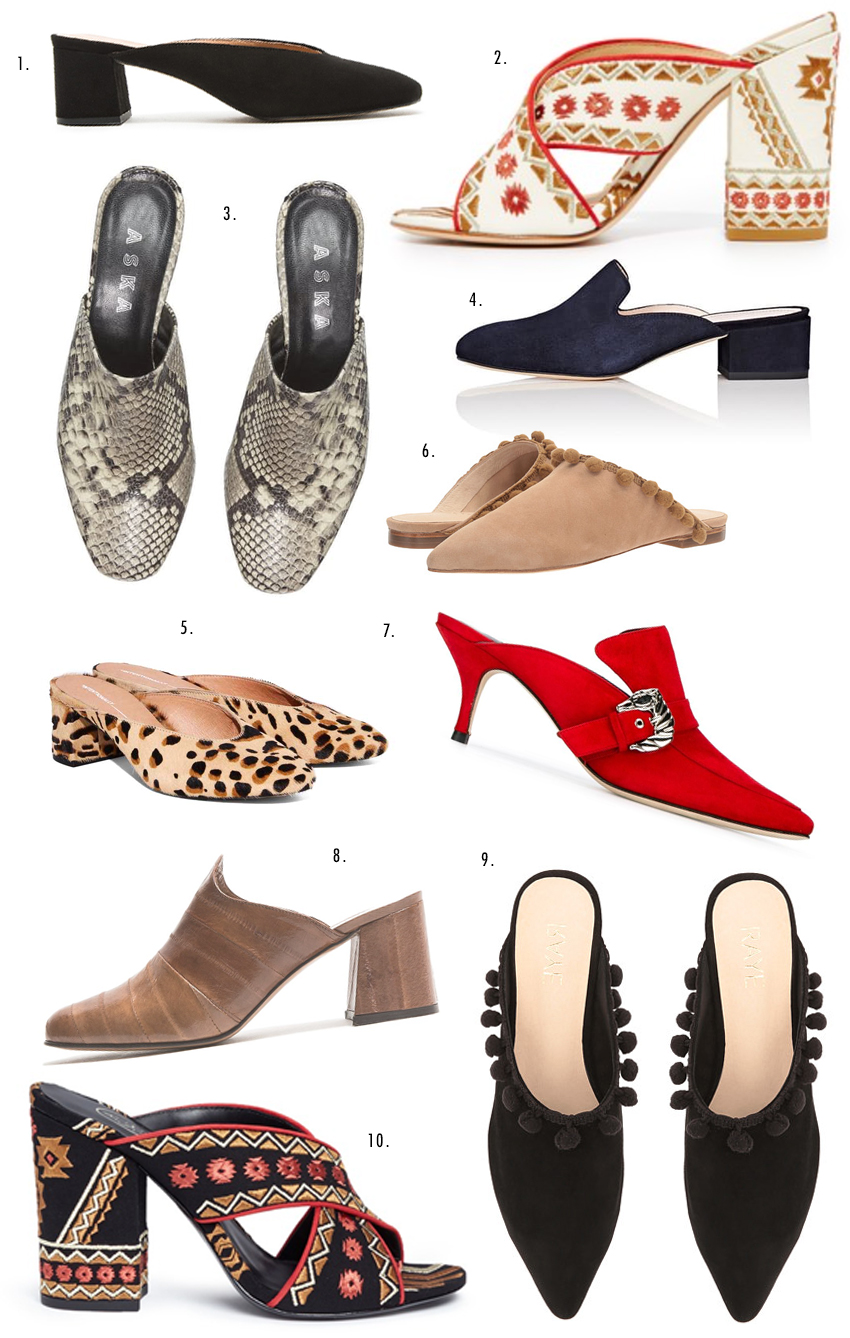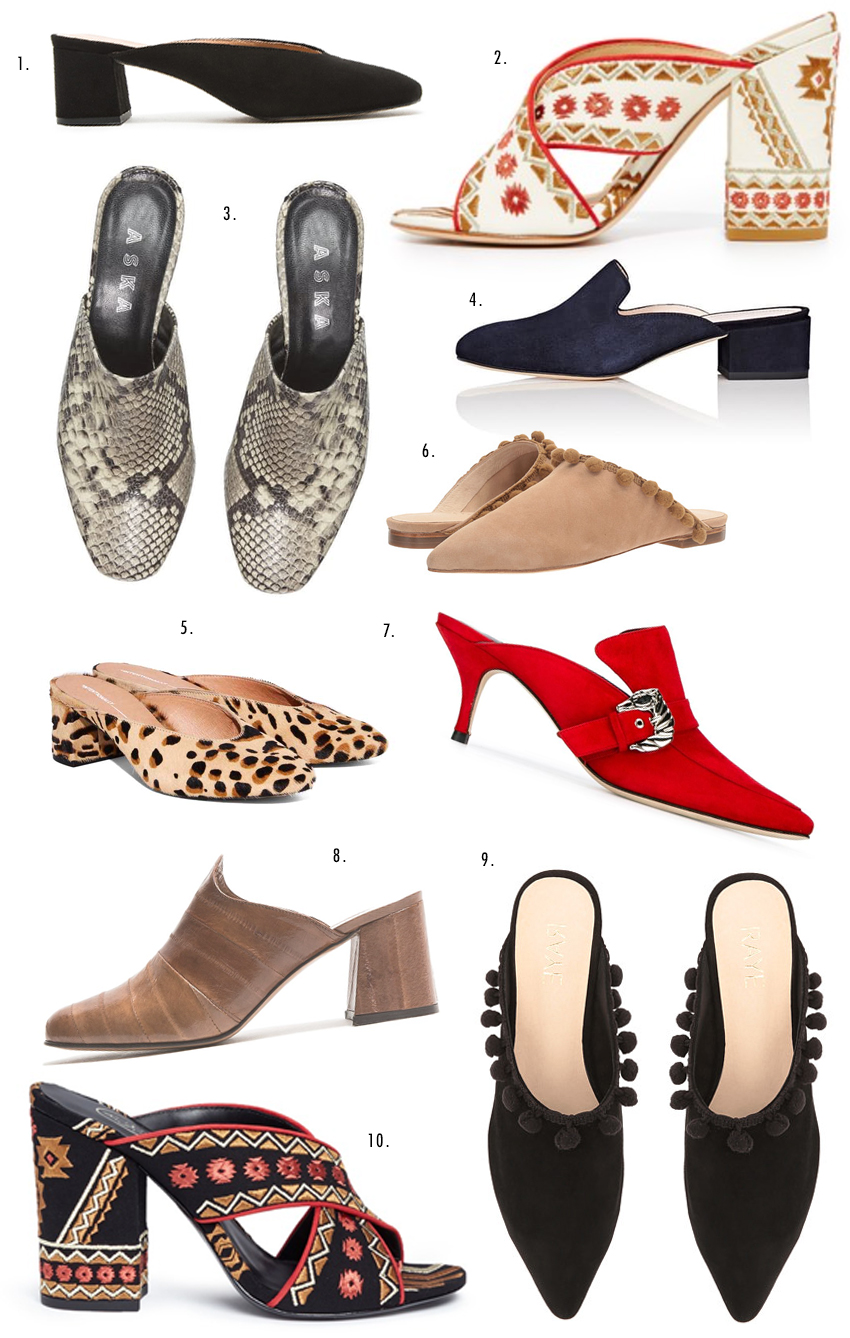 My mule requirement is specific: block or kitten heel. Ok I lie.  There's no or it's both because both work.  A closed toe mule is preferable (again refer to above photo Exhibit A).  I threw in the criss cross Ash pair because, well just look at them for Christ's sakes and the bobble trim flats were thrown in for the same reason.
Enough with the justification.
Sophia Loren sex pot vibes here I come.  With and without fishnets.