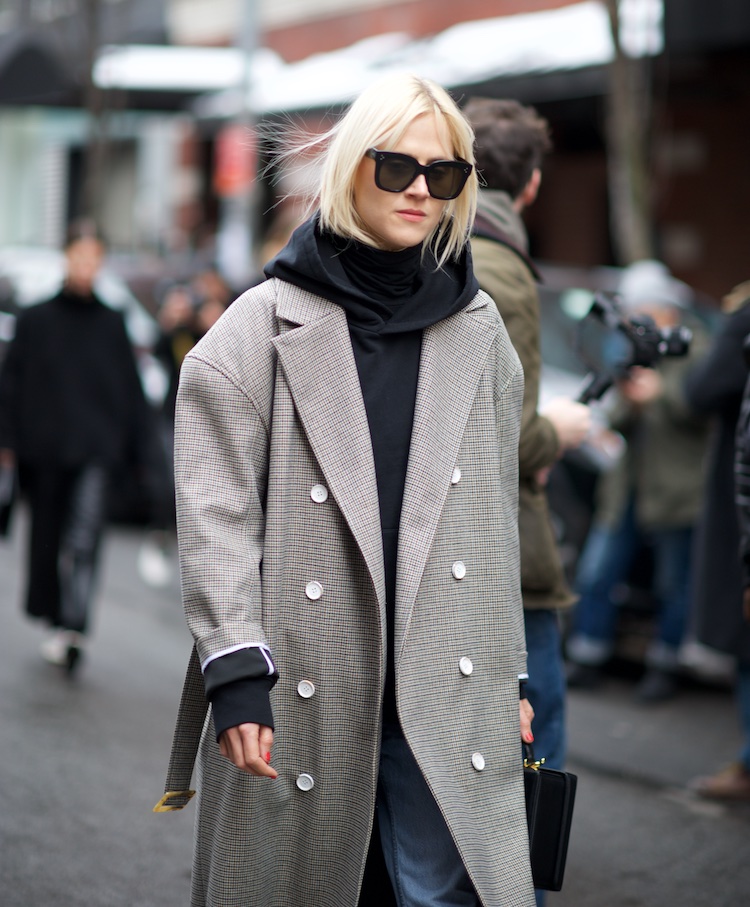 As mentioned on Instagram stories, every fashion week I see certain trends repeated and this time it's the hoodie sweatshirt.
Almost daily I saw hoodies layered under tailored coats and jackets, there were even something similer to this Horror Hoodie for the fangirls out there. It's both functional but reads off-duty relaxed.
I reckon that go with everything black is the safest bet to throw under everything. Below are key pieces that have a similar vibe to the above: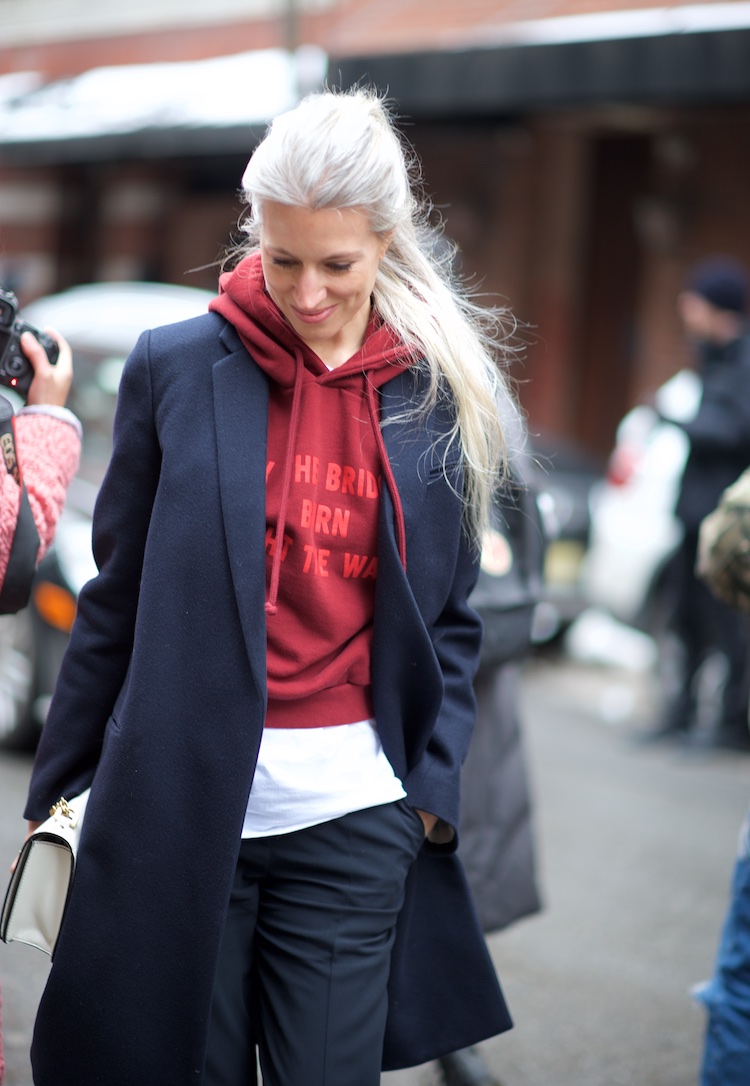 Sarah Harris does no wrong in my eyes and shows the slogan hoodie reads more rebel chic clashed under a fitted single breasted coat. The trick here is finding a hoodie in the perfect weight so your coat slides effortlessly on top with minimal bulk.
Note the extra long tee – a simple trick to visually elongate a cropped style hoodie.
Here are some options of both: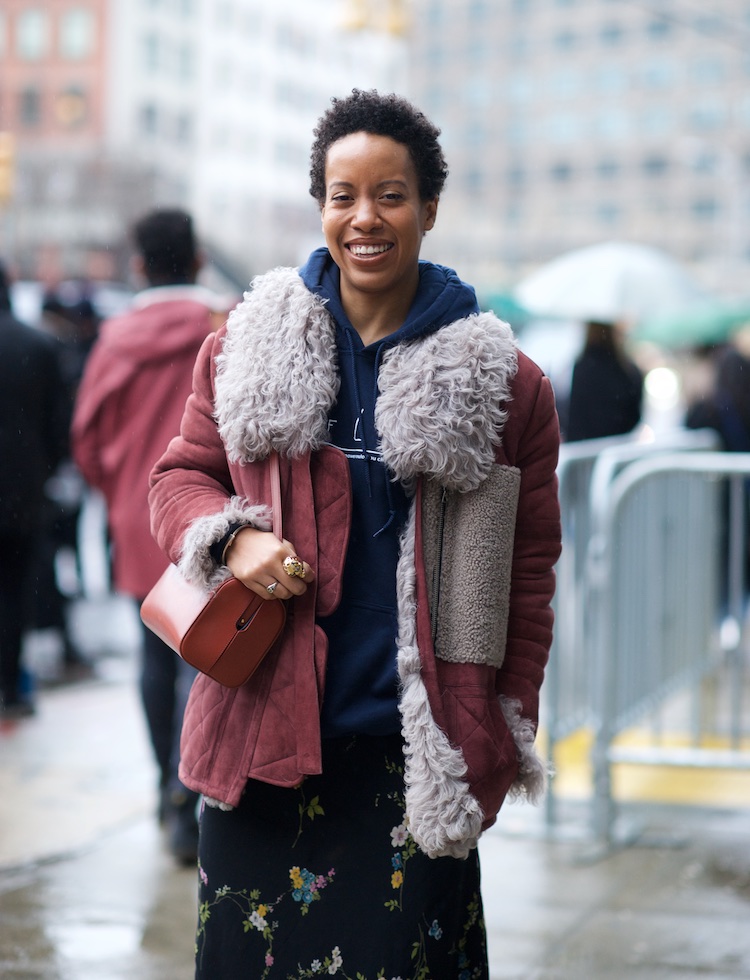 Marjon Carlos from Vogue US could easily remove her jacket next month and wear this as a simple hoodie/dress combination. You can swap out her shearling jacket for a lighter weight bomber jacket. Either way her hoodie is a simple trick to winterize dresses and transition them for later as an in-between outer piece.

. . .
Question: Do you layer hoodies under tailored coats?
Photos: Karen Blanchard