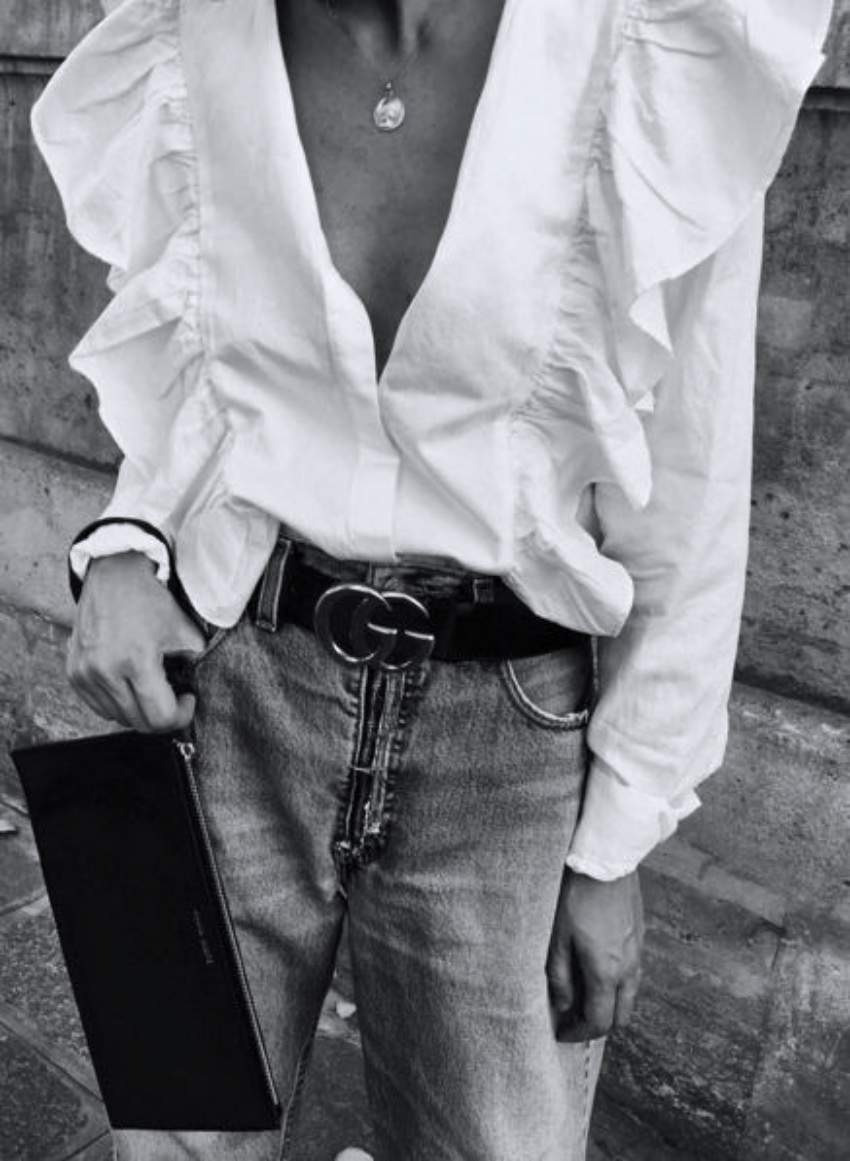 Ruffles aren't what they used to be are they?   They got architectural, tough and basically they just grew up.
These ruffles are all exaggerated shapes with mannish pinstripes.  My only tip is size up.  Anything that fits like the above is way more flattering than the opposite.   I plan to anchor these architectural pieces with straight leg denim jeans and pointy flats.
Below are my faves so far although to be honest, the Self Portrait one is pure crack status.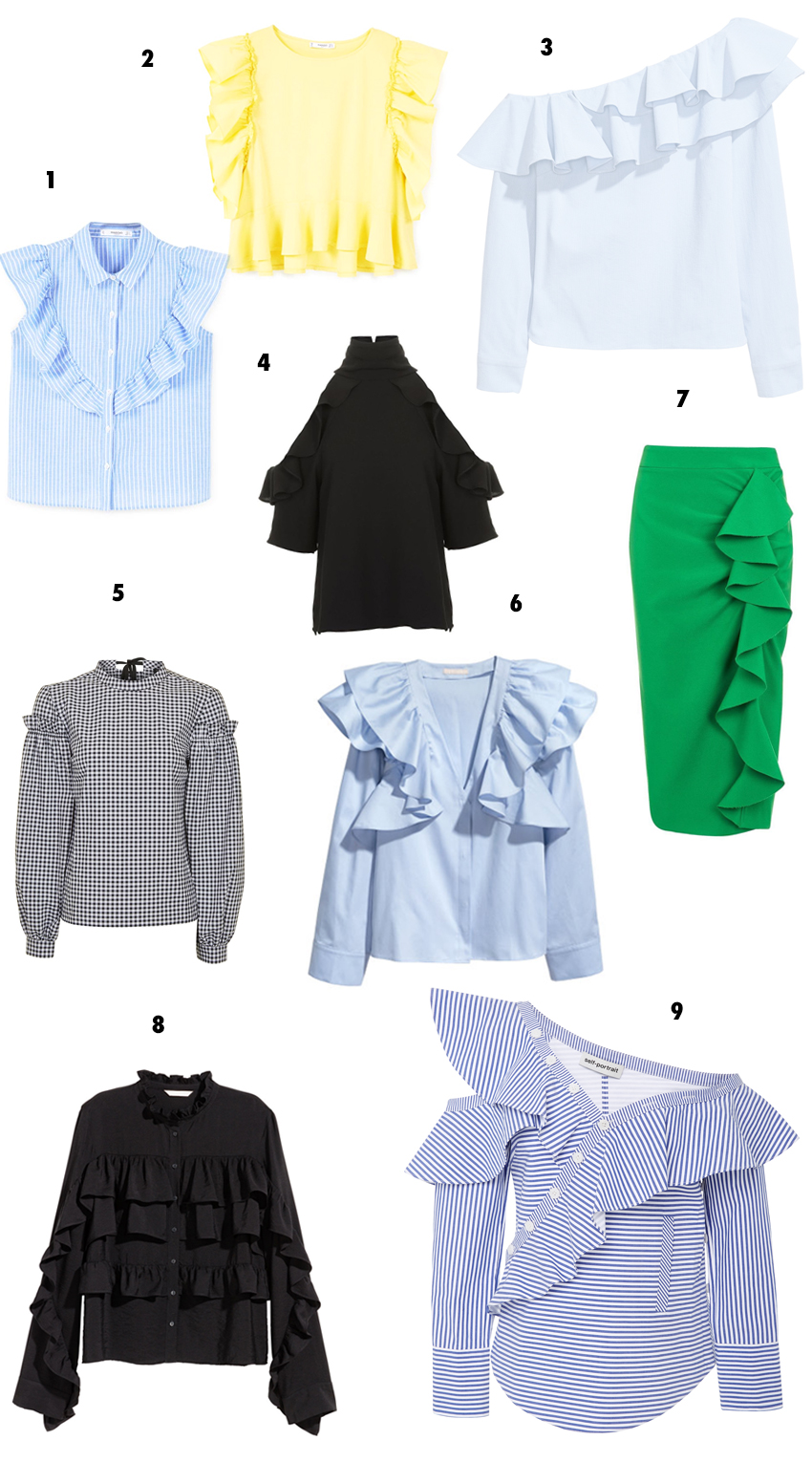 Mango yellow ruffle shirt
H&M one shoulder blouse (seen on my snapchat)
Topshop cold shoulder blouse
Topshop gingham blouse
H&M ruffled blouse
Topshop ruffle skirt
H&M tiered ruffle blouse
Self Portrait striped cotton shirt (this is stunning in person)