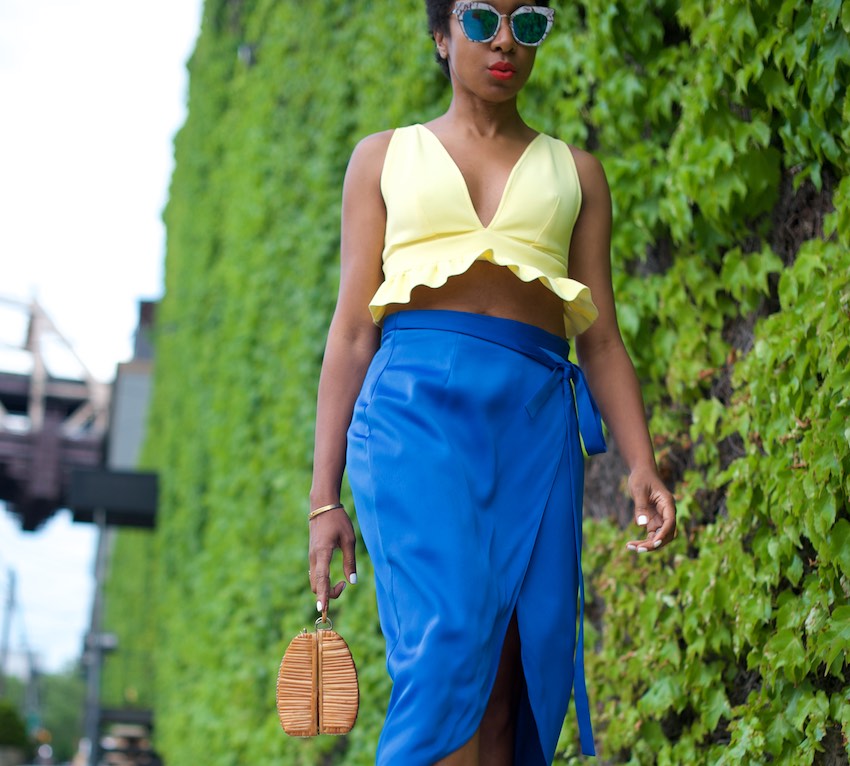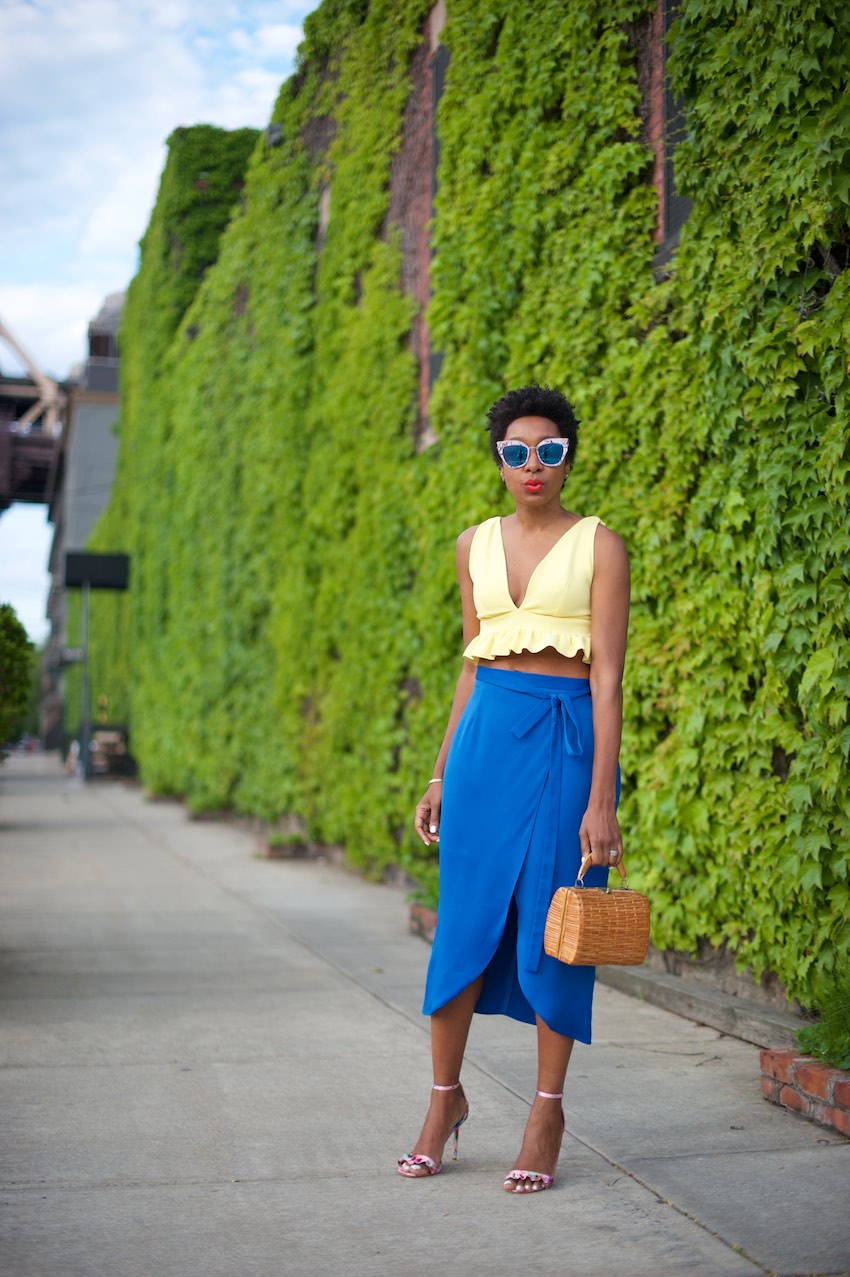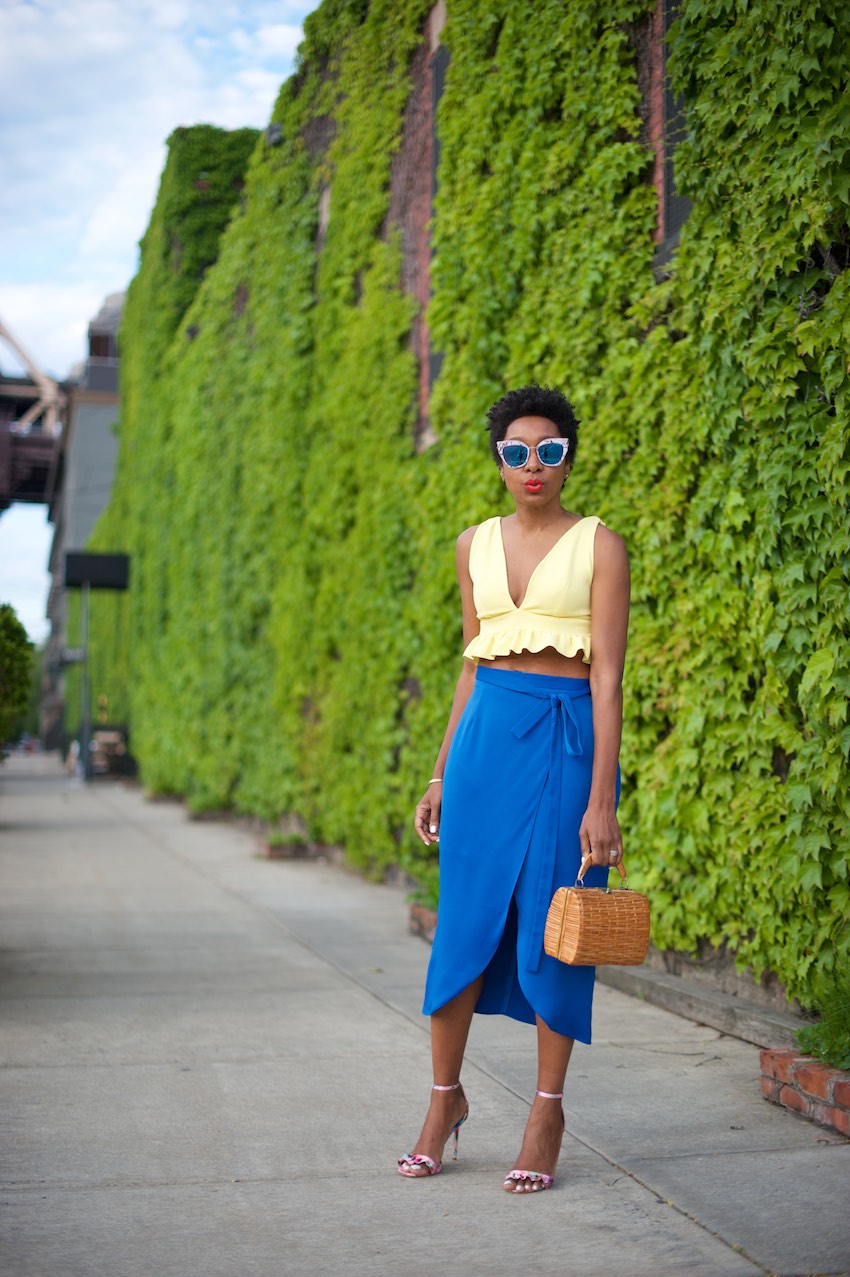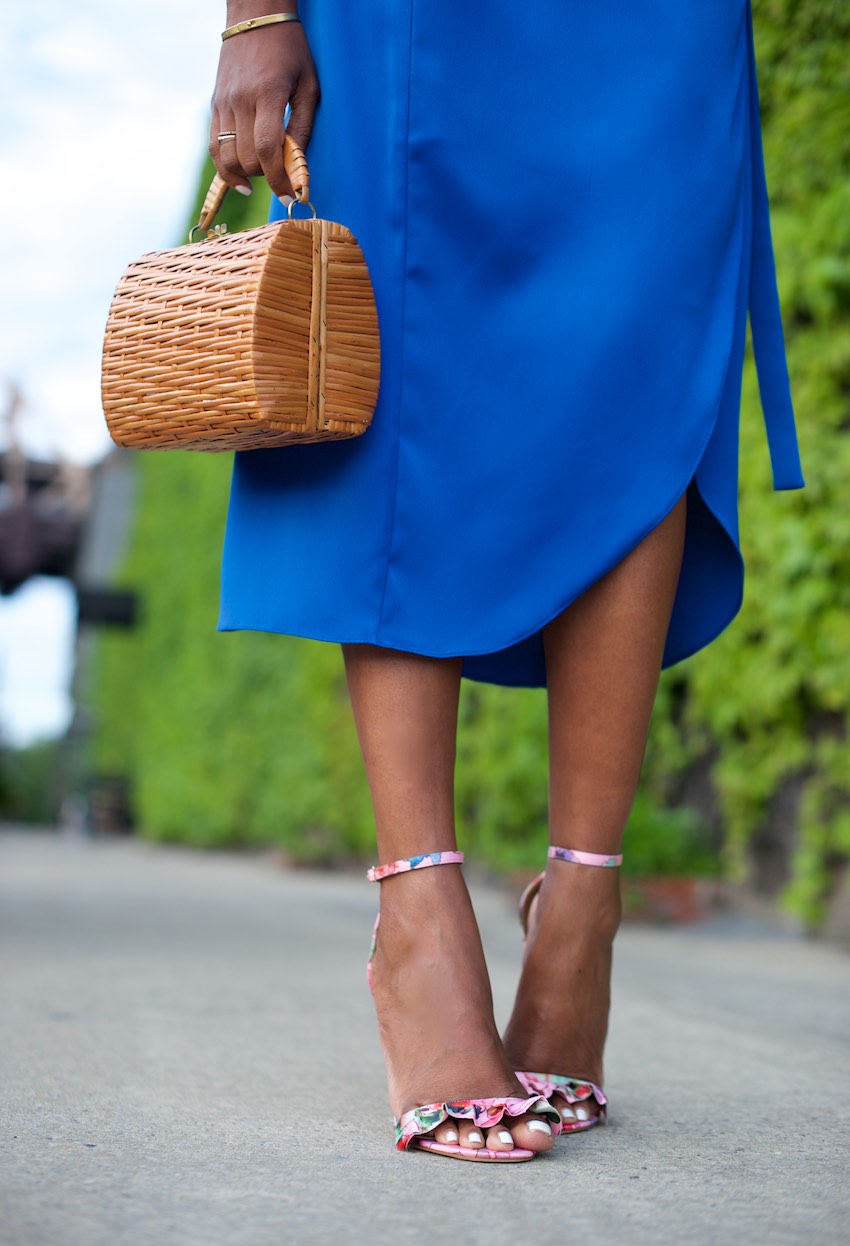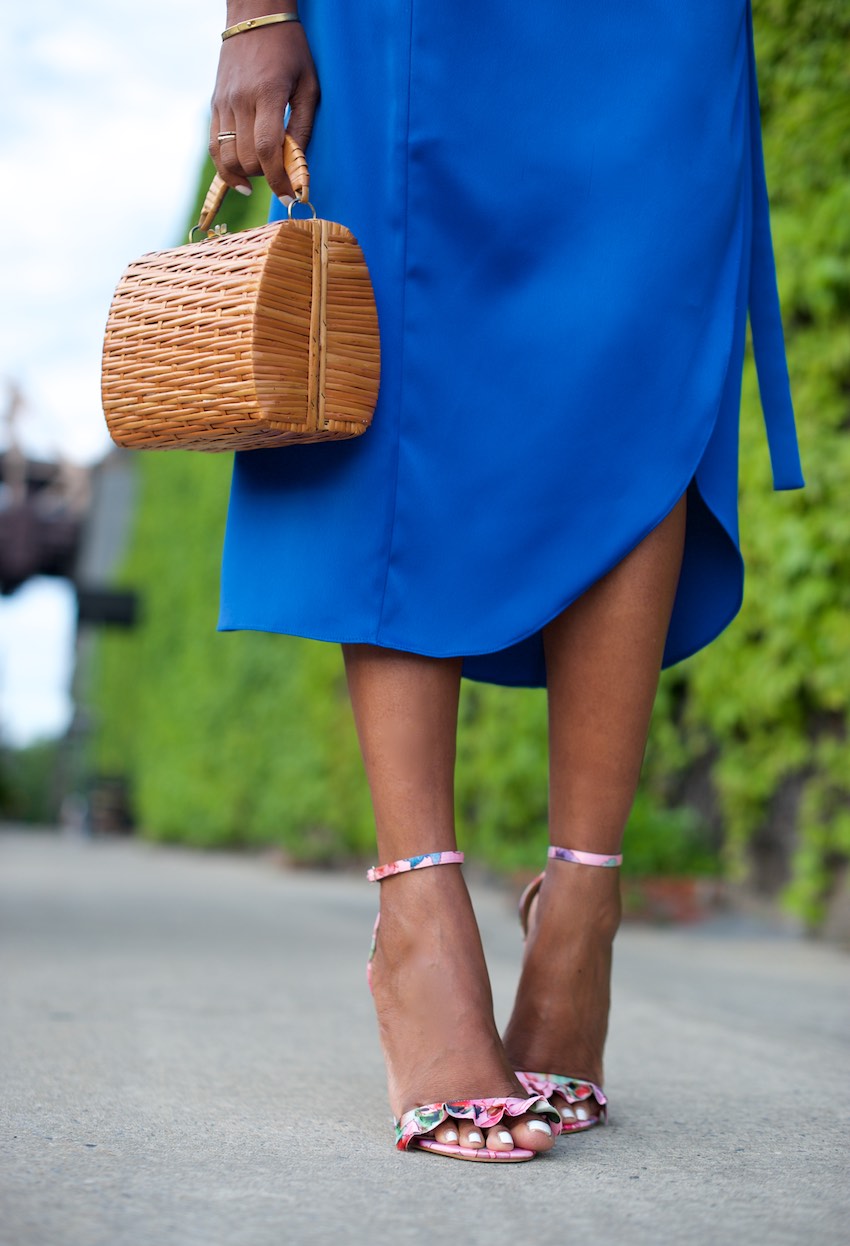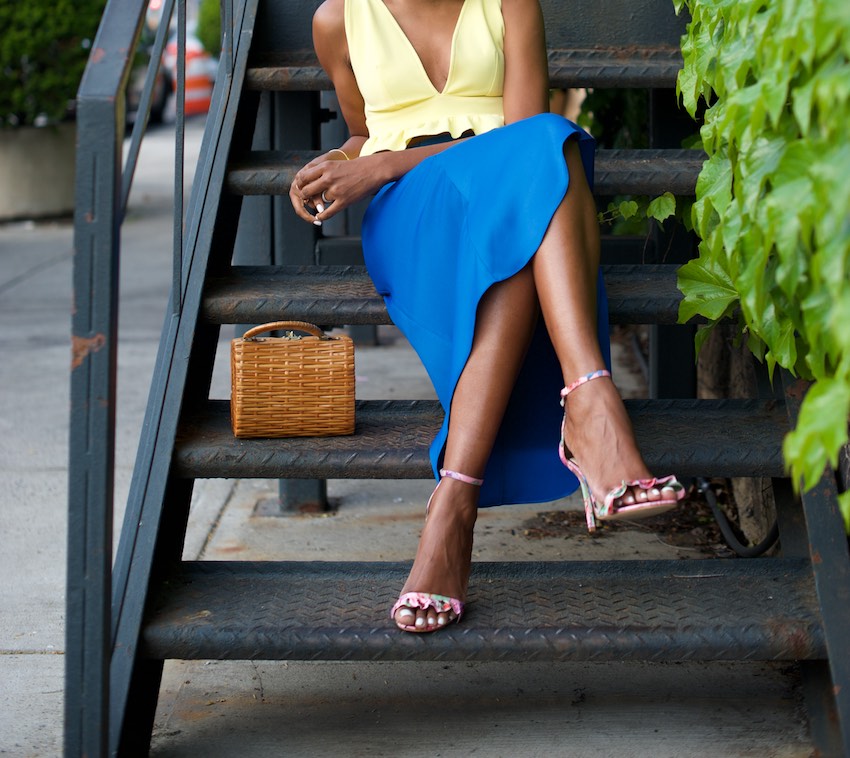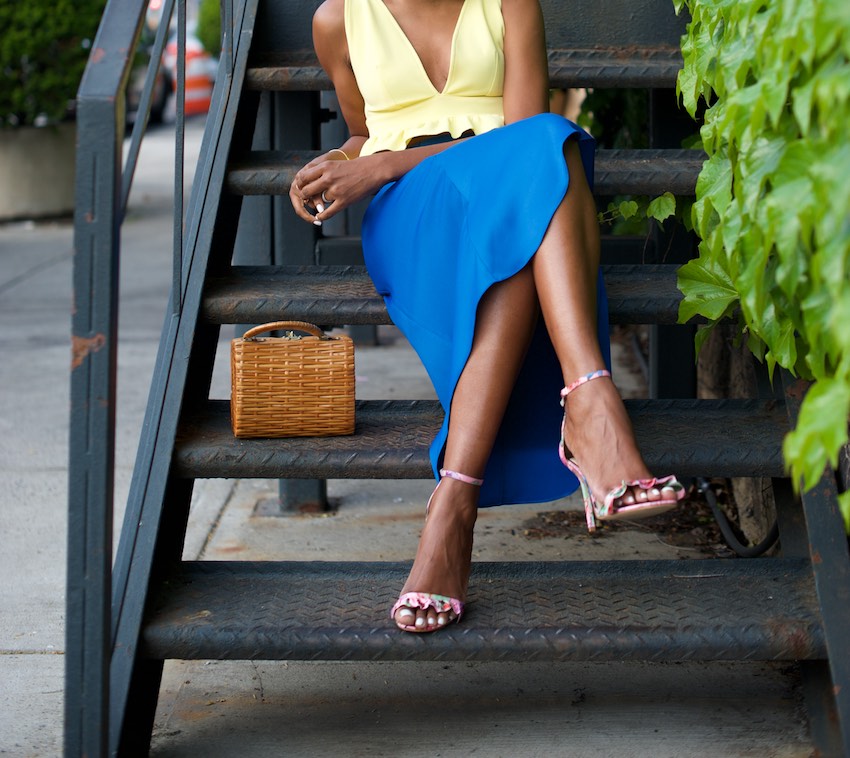 I have basically gone into over drive with bright what I call crayola colors this spring.  Not exactly sure when it started but it was somewhere pre New Orleans trip and it's been full on ever since.
Case in point,  when I saw this canary yellow bralette and satin cobalt blue skirt combination I was (obviously) sold.   The brighter and clashier (just invented a new word), the better.   The barely there ruffle heels were just too tempting not to get too.
You can get the lot for 20% off with code MEMORIAL20 May 22 – 20
You are welcome.
ps.  How long do you reckon it is before River Island crosses the pond? In London I literally grew up with them.
pps.  This look is in action on Instagram stories (@karenbritchick)