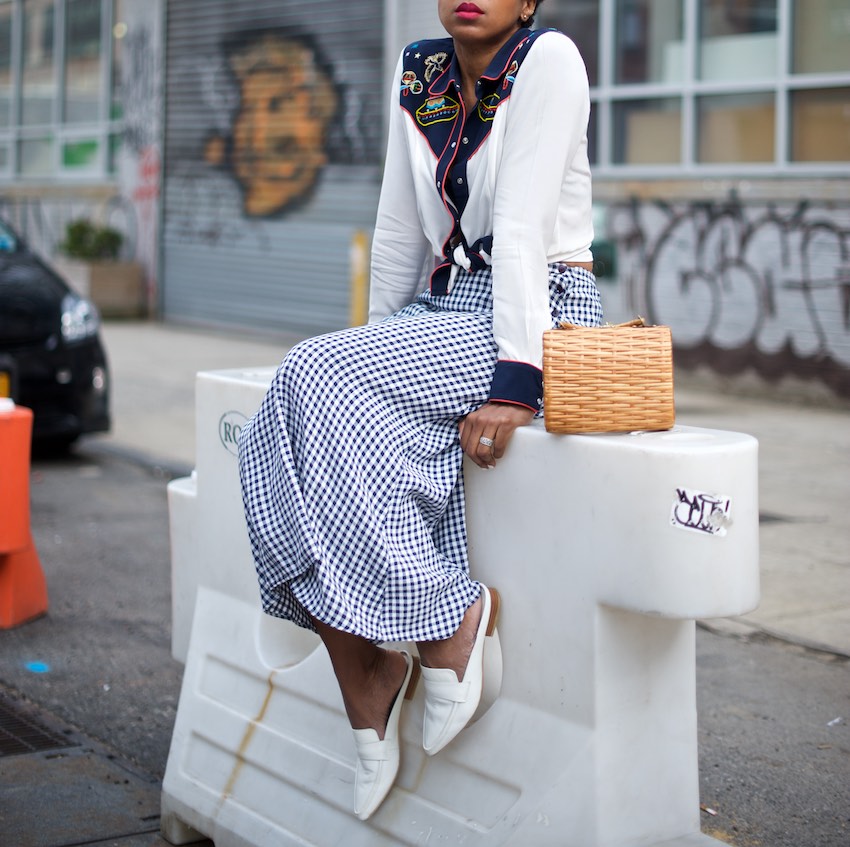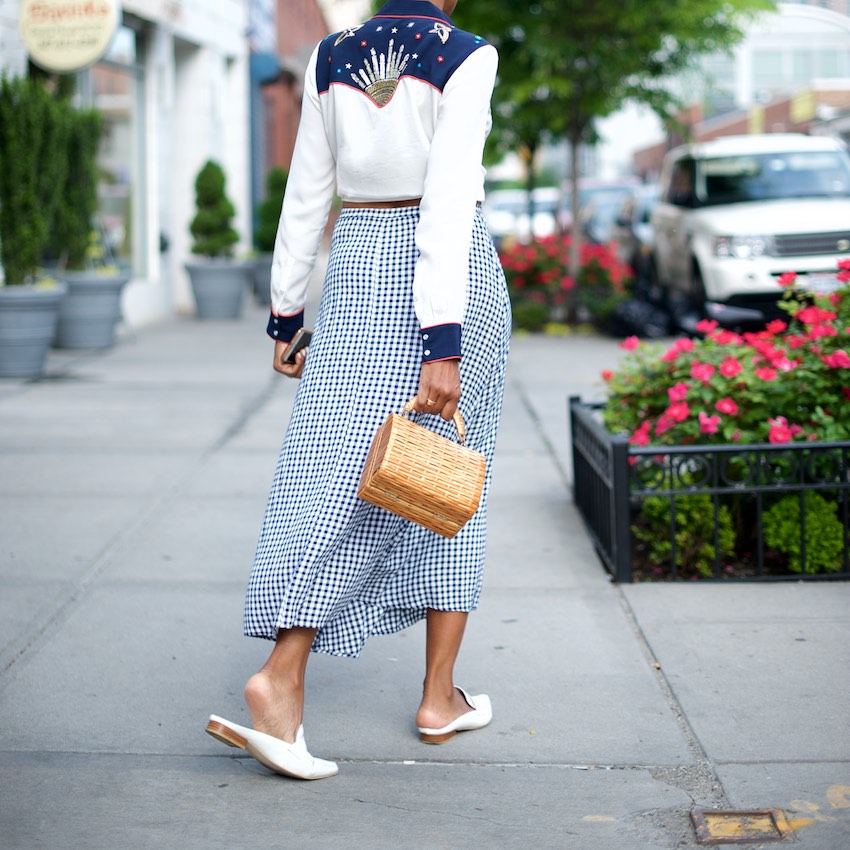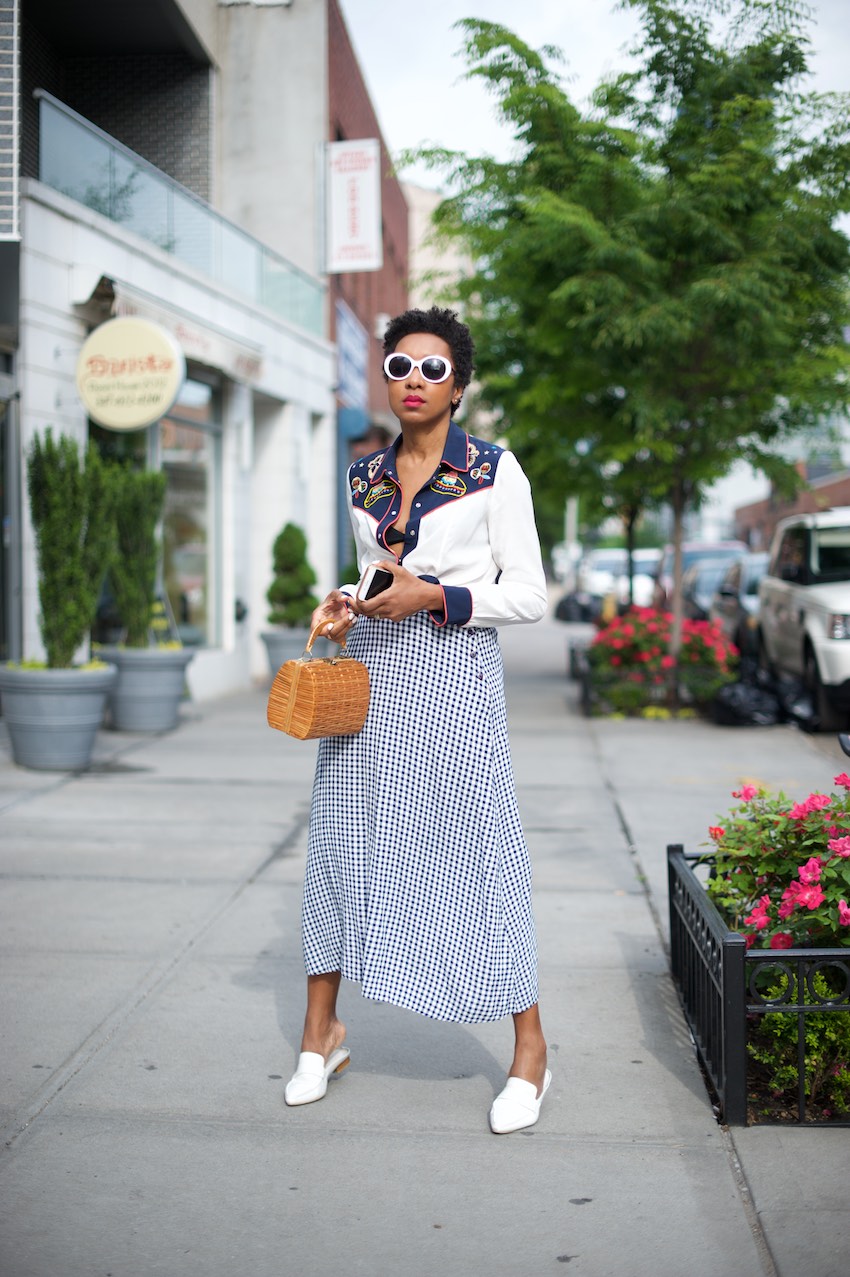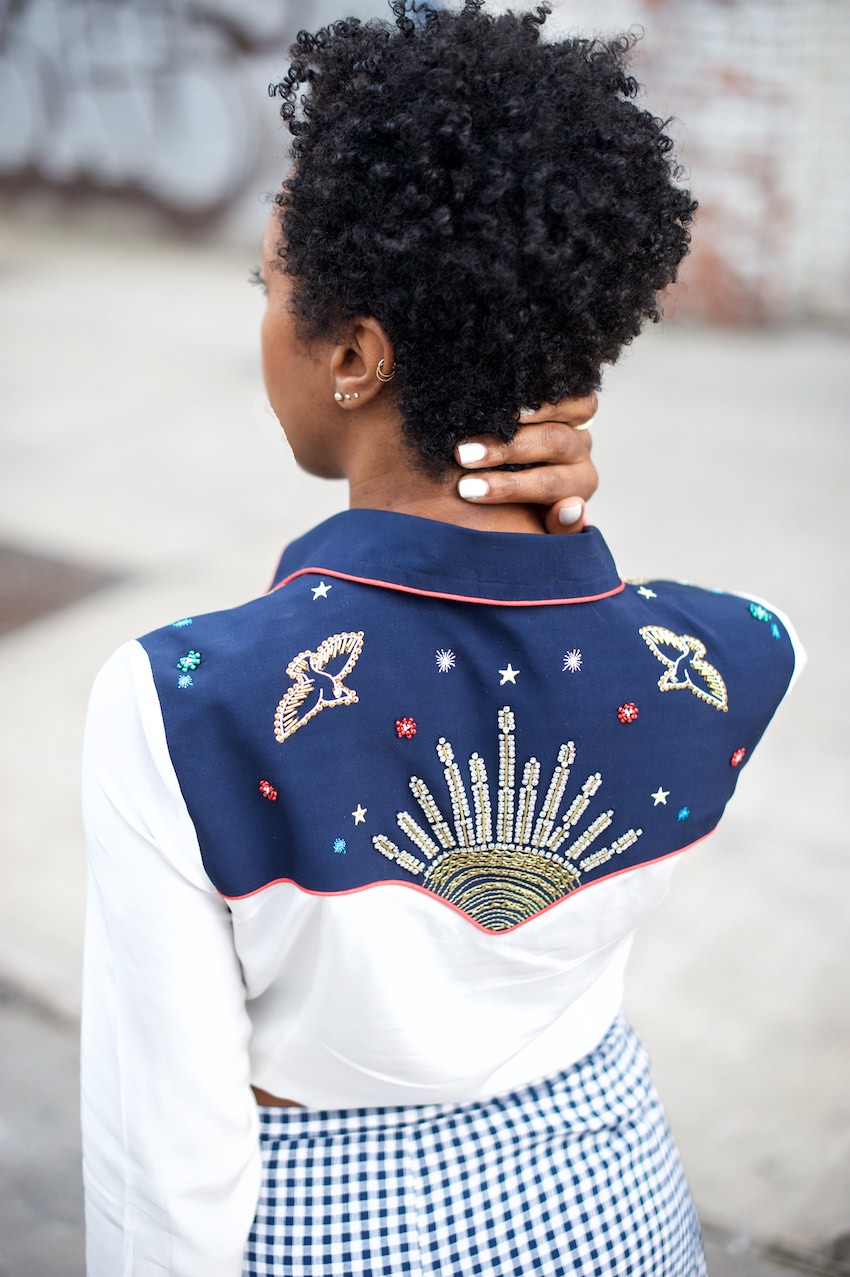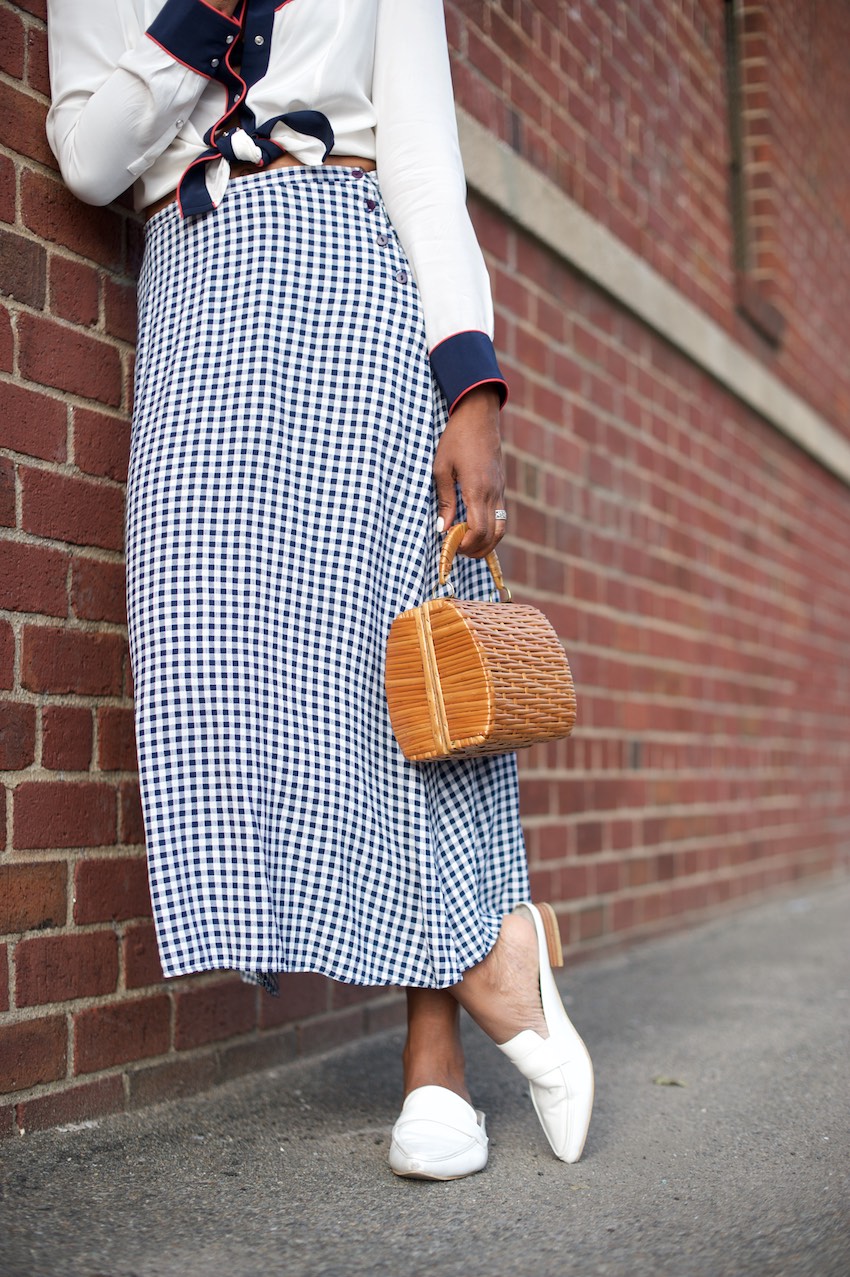 I used to really be into western shirts and still have a couple.  I haven't rotated them back in (yet) because the fabrics are a thick cotton that's a bit much for this season.  The above western shirt is from &OtherStories and is slinky enough to wear knotted or tucked into a skirt or jeans.
The beaded details around the front and back sold it to be honest.
Speaking of shirts, did you see my new YouTube video on 11 ways to wear a shirt?
I wore it with a thrifted vintage gingham skirt and a wicker bag I spotted on Etsy.  I linked to the seller below and also a few other fave wicker bags.
Shirt:  &OtherStories.  Skirt: Vintage/Thrifted. Similars below. Shades: Zara.  Mules: Jeffrey Campbell .  Similars below.  Basket Bag: Etsy
.  .  .