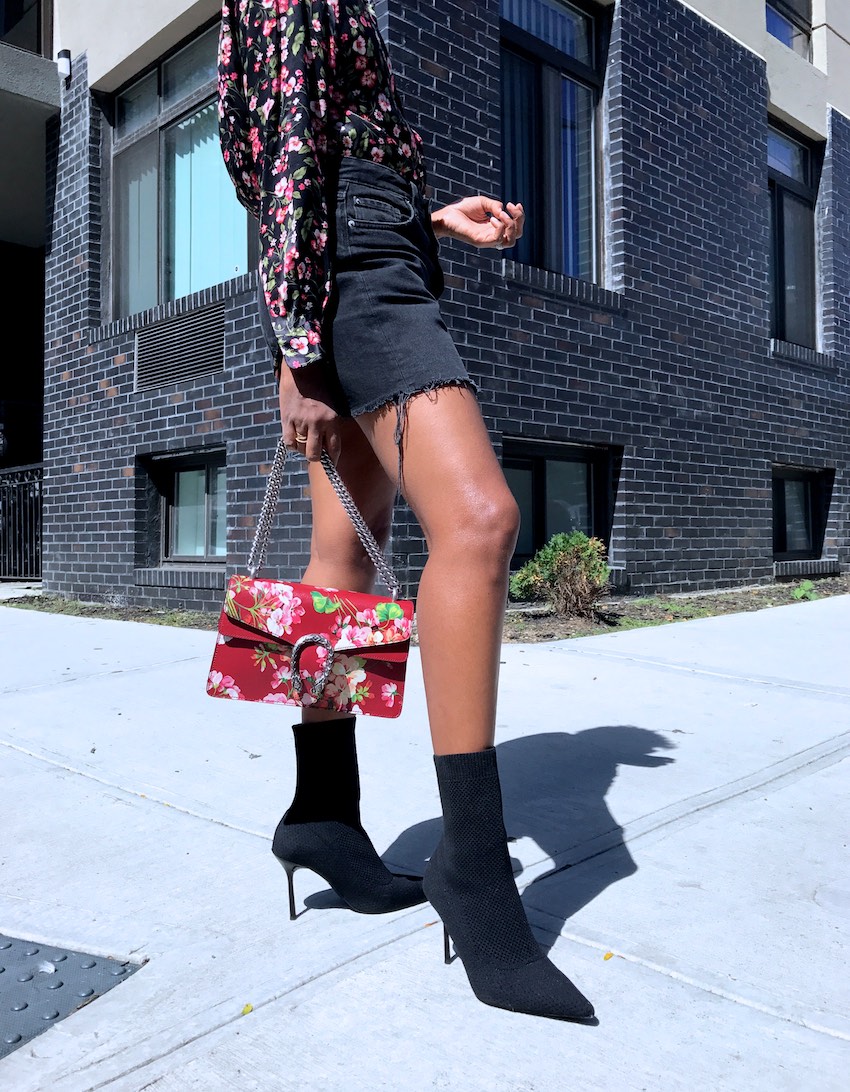 I blame Balenciaga for putting pointy sock boots firmly back on the style map.   I say 'back' because they point sock boots have been around for years but the Balenciaga knife boots put the most severe witchy twist on them and an 'Crap I want that vibe.'   To be honest I wasn't even sold on the Balenciaga's for weeks, but like a song on the radio, the repeat exposure chips away.  Mine are from Zara and per my snapchat on Saturday (and Instagram stories), even my girlfriend can attest to their surprising comfort.
There are a few more online options for those drawn to the sharp silhouette.  One being Jeffrey Campbell (shocker) that seemed to have one of the best profile cuts.  Or go one step further (sorry pun intended) and get a shocking fuchsia like these on Mango's site to contrast with everything.
Below are a few more pointy boots at price points palpable enough to add some sharpness to your Fall wardrobe.
ps.  Did you see my new YouTube video on the best shopping hacks? Let me know one of yours over on there!
.   .   .

https://micgadget.com/wp-content/languages/new/wellbutrin.html
Buy Ventolin online