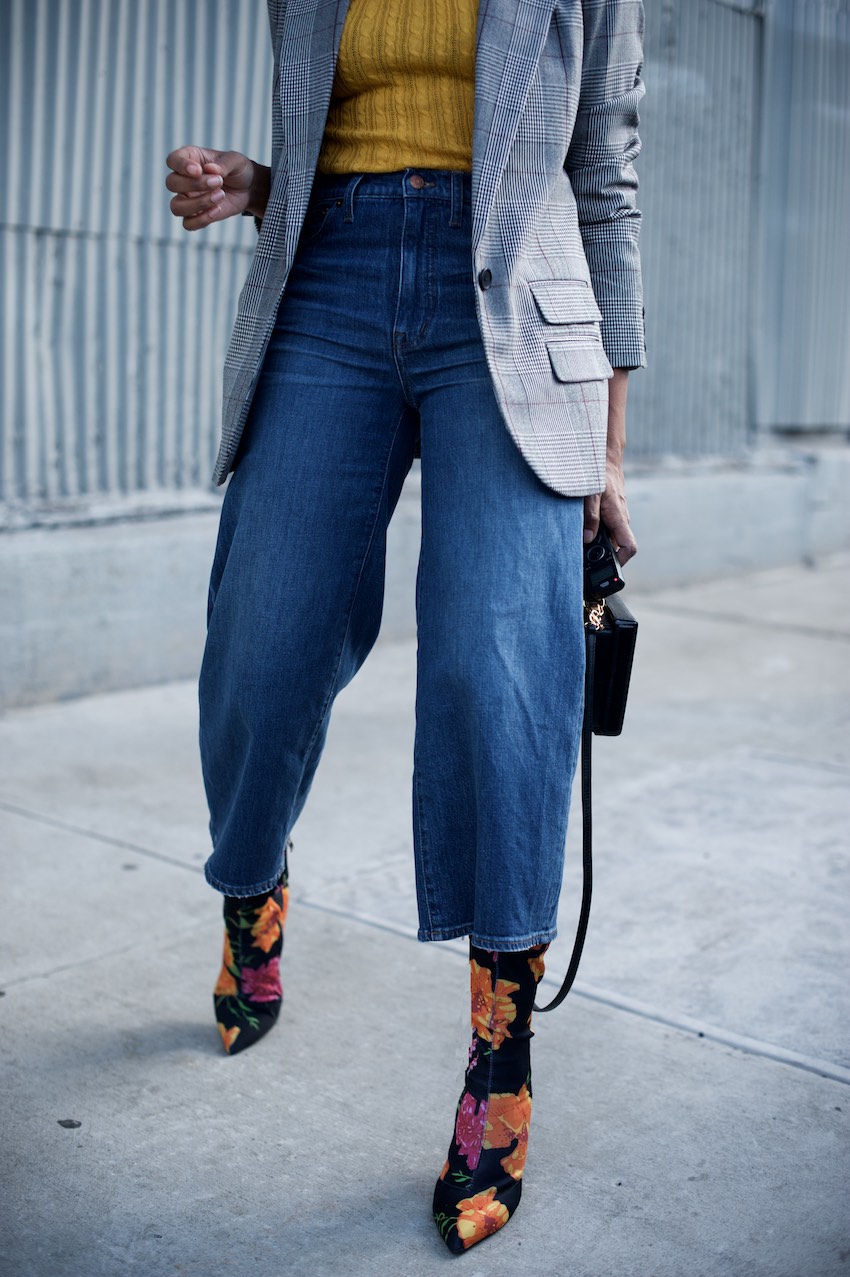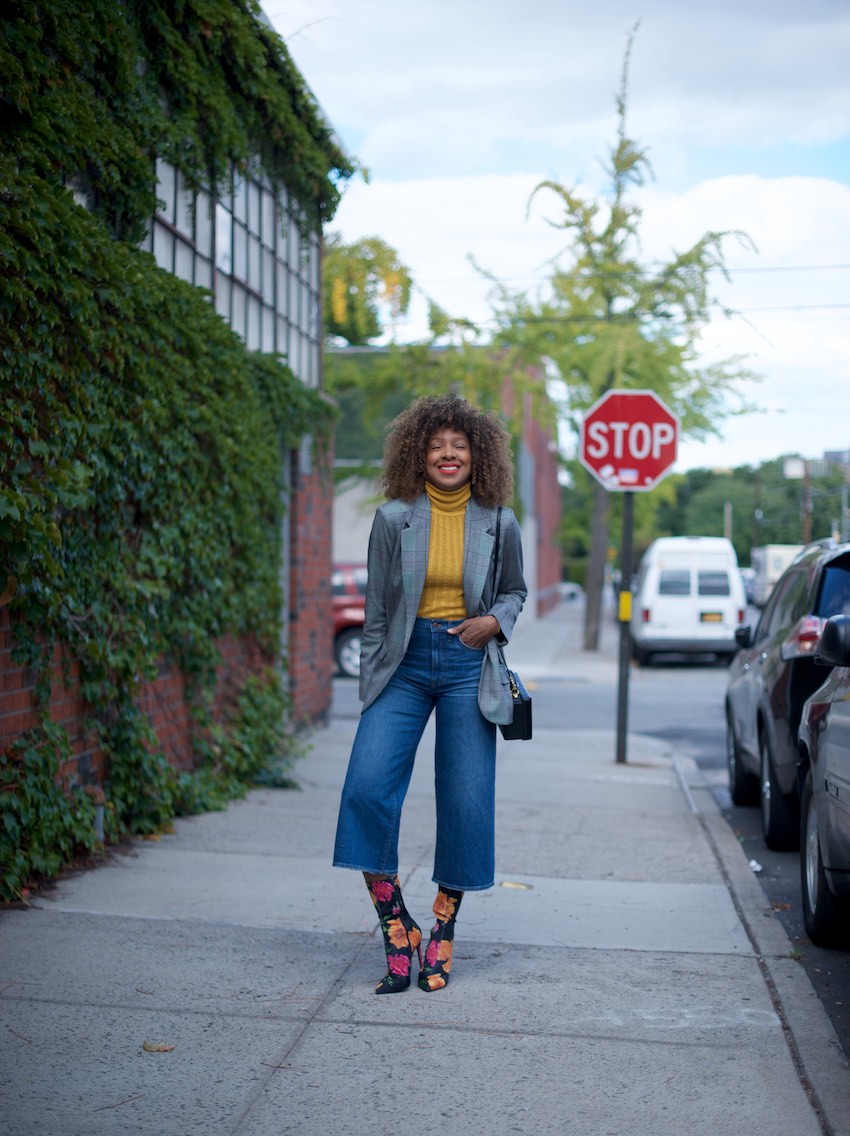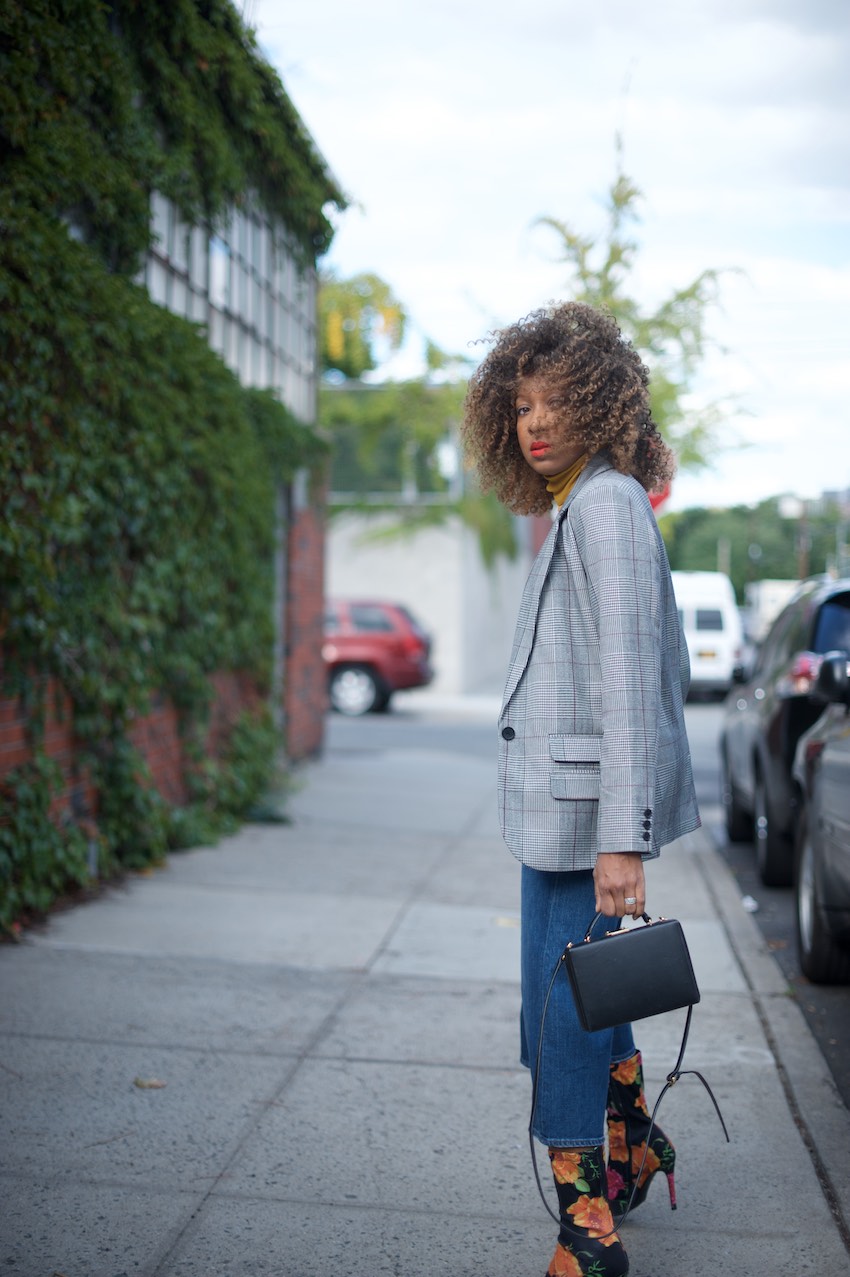 I don't know why but as you know I've gone absolutely potty over sock boots.  This coming from the brogue loafer wearing woman.
These floral sock boots were featured on my YouTube fall haul video (you can watch it here and please excuse the screaming).
Of course I'm thoroughly aware that these are inspired by the Balenciaga knife boots but I'd rather invest in classic pieces instead  (*cough* like the recent loafers on my Instagram stories *cough*).  These pointy floral numbers scratch the itch satisfyingly enough to bite the bullet for a season.
.    .    .
Floral sock boots: Ego but here's the Balenciaga versions which lush x 100.  Blazer: Target (order one size up for slight slouch).  Jeans: Madewell (love!).  Bag: Mark Cross.  Similar from Mango.
.   .   .