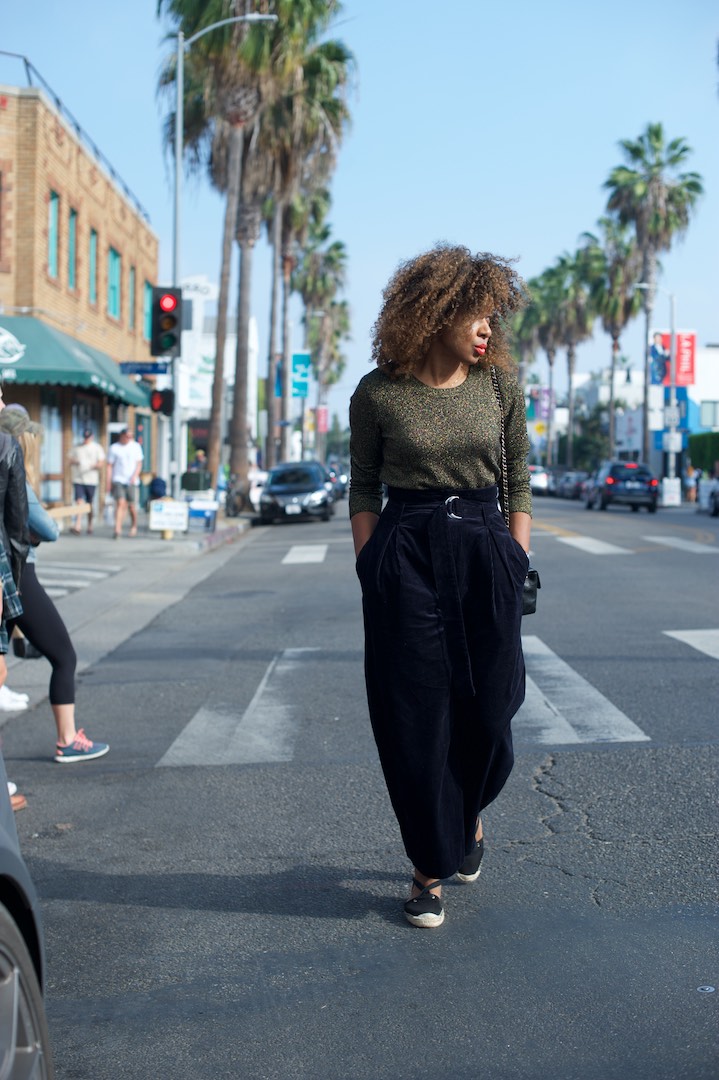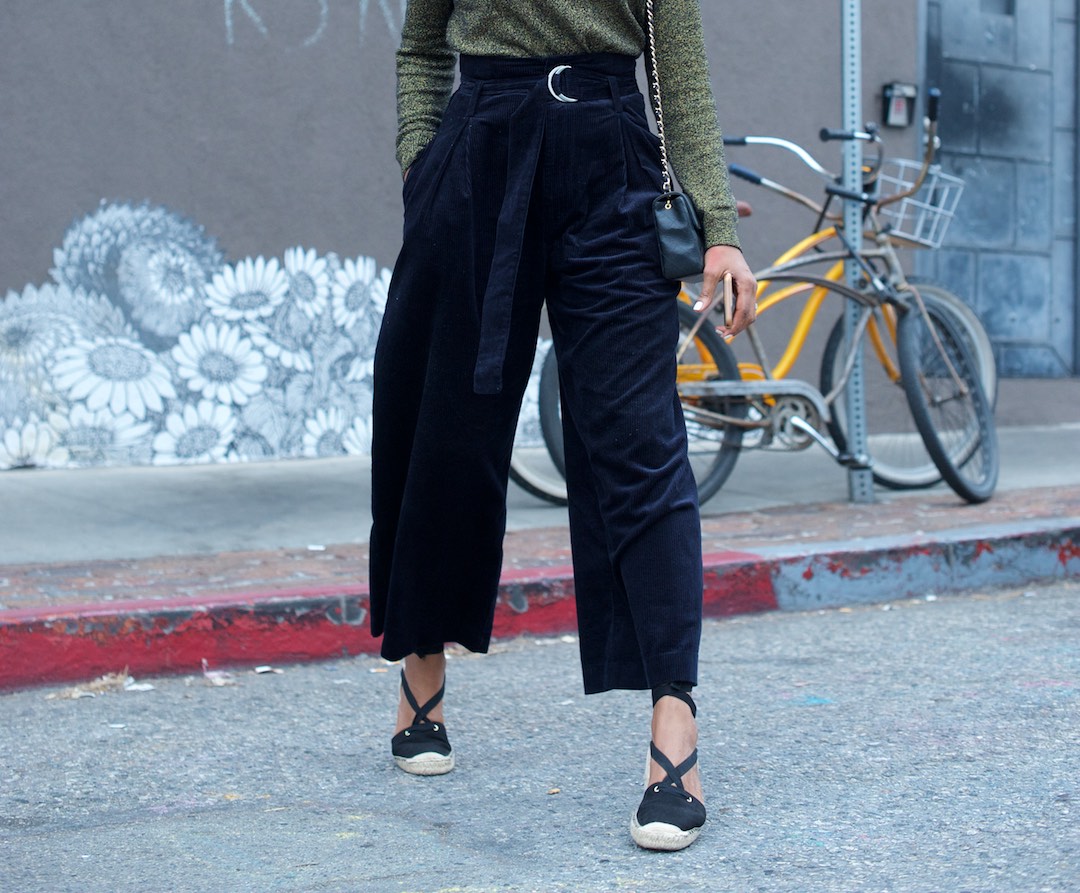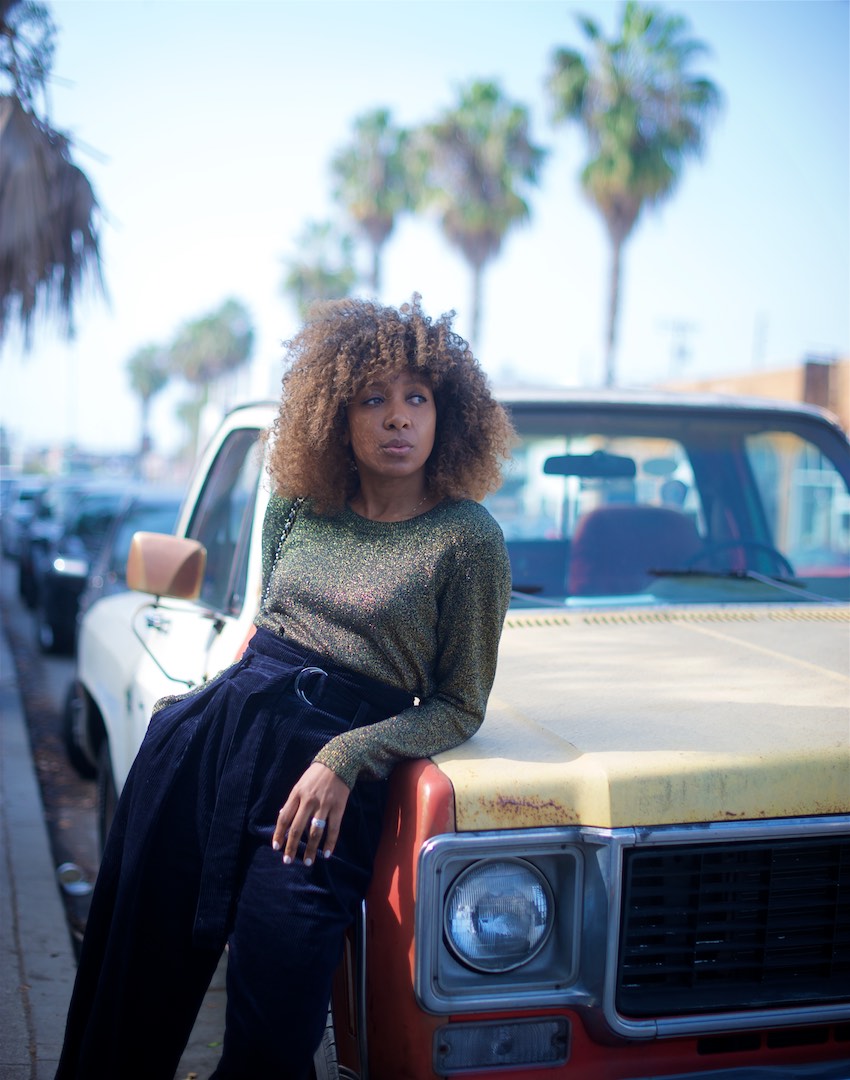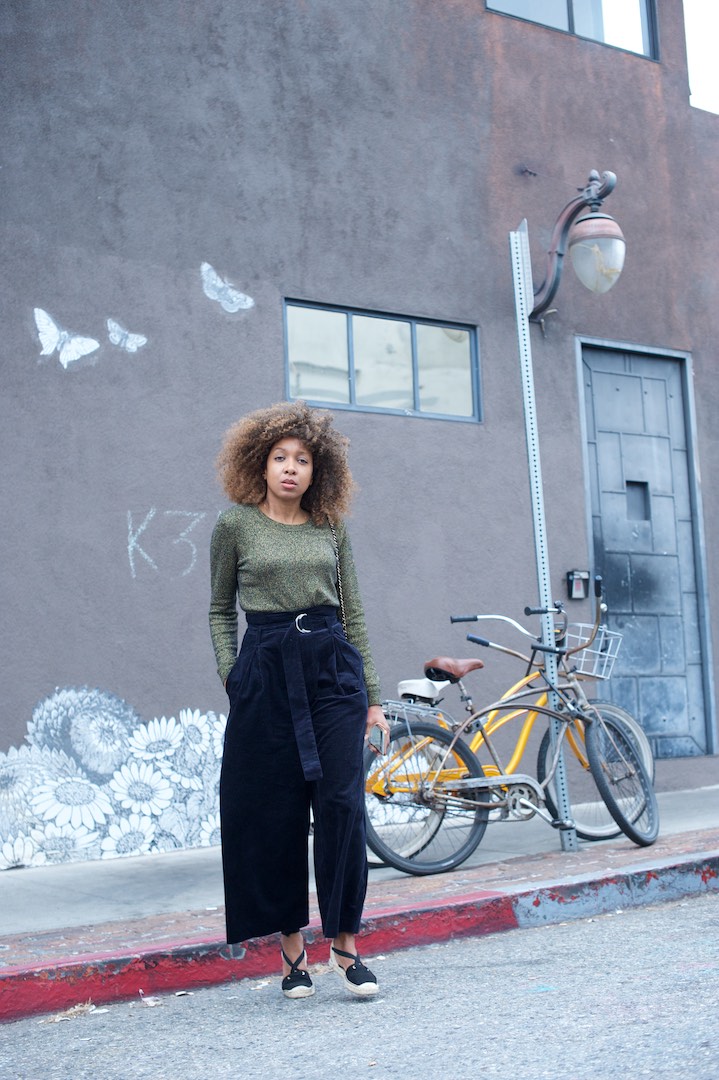 So these are the wide leg corduroy trousers that I've found the most comfortable these past few weeks.    If you follow my Instagram and YouTube, then you know my thoughts on corduroy and to find these cut in wide leg culottes with a high waist was pretty much everything.
They come in navy (mine) and in black with the deepest side pockets.  They keep selling out but I linked to alternatives I'd easily go for instead or nip over to a shop if you can.  These wide leg trousers from Topshop are almost identical right down to the hardware.  Needless to say, sans jacket, these photos are from a recent trip to LA and probably my last time in espadrilles for a few weeks to come.
I would say months but we just booked a flight to St. Lucia for Christmas/New Year so these shoes won't be packed away too far.
ps. Did you see my recent YouTube video on my favorite vintage shops in New York?  Let me know if you visit one?
.   .   .
Lurex knit top: &Other Stories.   Wide leg corduroy culottes: &Other Stories.  Similar from Urban Outfitters (I would cut them slightly shorter) or Kohls (love the cut with a heeled ankle boots) or these Topshop wide leg trousers Espadrilles: H&M. Similar from Loft and Sandro. Bag: Chanel mini.  Same as mine on The Real Real but with silver hardware.