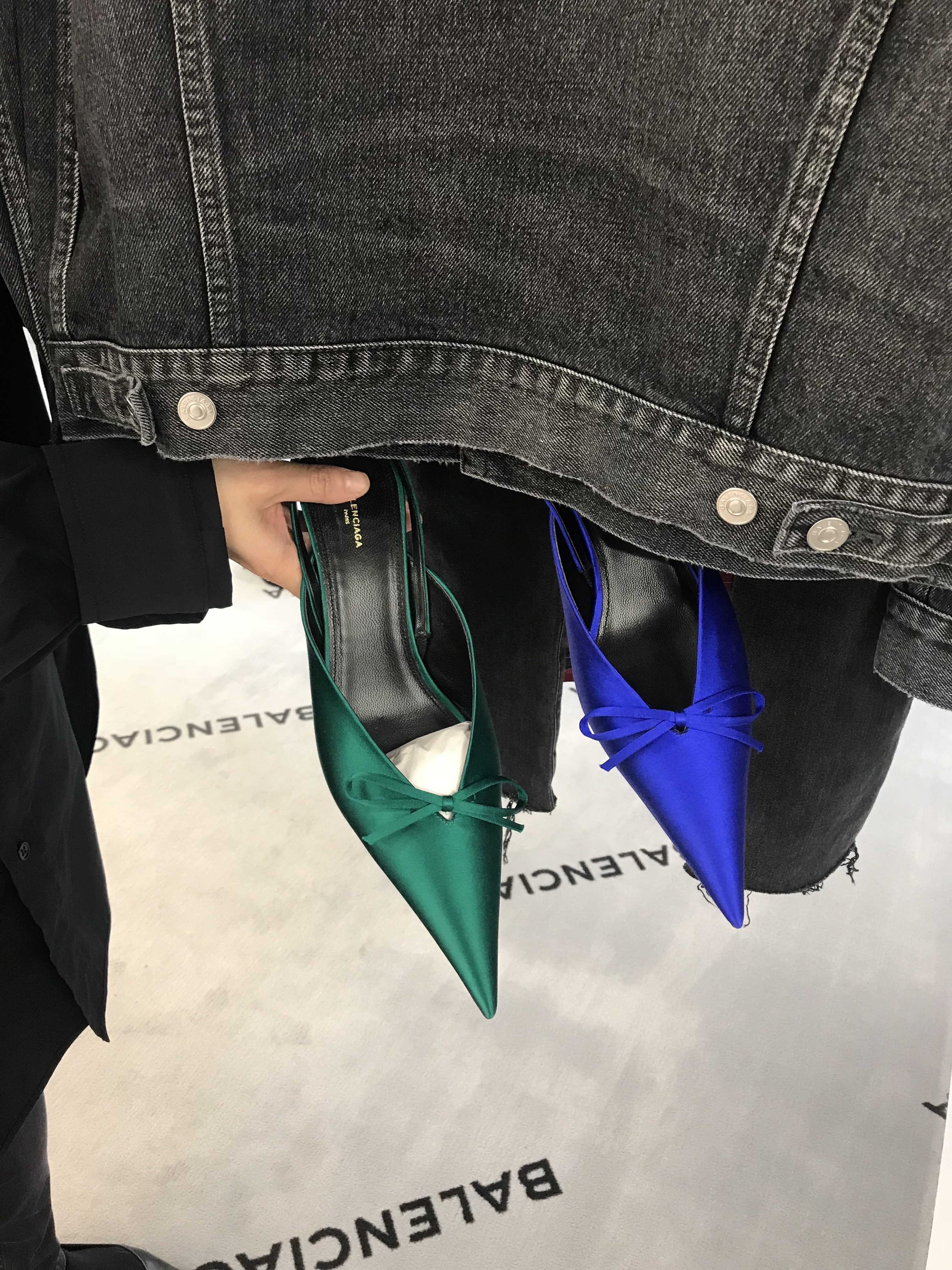 What can I say that hasn't been said already?   I'll get to the point, pun intended.  I've become dangerous level obsessed with the Balenciaga knife mules.  In particular, these two colors: the stunningly vibrant cobalt blue and the gorgeous emerald green.   They come in several colors including an exclusive collaboration for Net-A-Porter, but my heart sings for the two above jewels.
I made the big mistake of trying on the updated sling back versions last week and 'televising' it on an Instagram live story which I pinned for 24 hours for maximum votes on which colour you liked (yes I needed a second opinion since the sa couldn't decide since she loved both and so did I if I had to be honest but there's no way that I'd get both, I don't care if these shoes instantly cook you hot meals that make you instantly loose weight).
 I have seen a couple of inspired by versions including this pink number by Mango although I've noticed that their mules always run small in the biggest size but if you have teeny feet then you're in luck.  I also saw an even closer version by Topshop.  So close a version that I've actually ordered them to do a Spend versus Save YouTube video, comparing the size, fit and overall sharp intake of breath value when placed beside the Balencaiga knife mules.
I guess I just gave away that I have a pair of the Balenciaga knife mules coming this week.  Can you guess which colour I went with?  Watch this space for a video review on these shoes that nobody needs although that's not really what fashion for shoe lovers is about though is it?
.  .  .