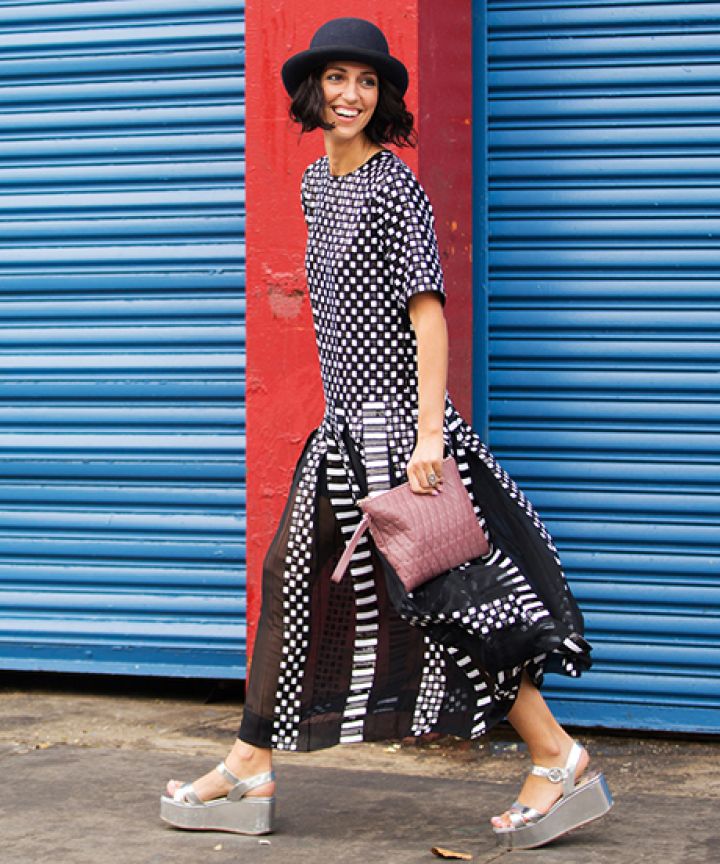 Why in 2018 is it still so difficult to find chic shoes in sizes north of a US 10 (UK 8?).   All my life my feet have been a size (or two) larger than any of my peers and I resented it.  I grew to accept that any shoes I was instantly drawn to in shops would not come in my size.   "Sorry, we don't have your size"  became my most heard statement when shoe shopping and it actually still is, check my Instagram stories for current evidence.
Clearly the demand is there because the largest size is the first to go.  When the sales start and shoes are grouped by size, the prettiest and widest brand selections are in abundance in smaller sizes, but as I move from larger to larger sizes, the style options dwindle to a few meagre offerings.  Usually it would be one other woman and myself glancing at the slim pickings before walking away, cruelly having to again march past the plentiful smaller sizes on clearance for that last knife twist.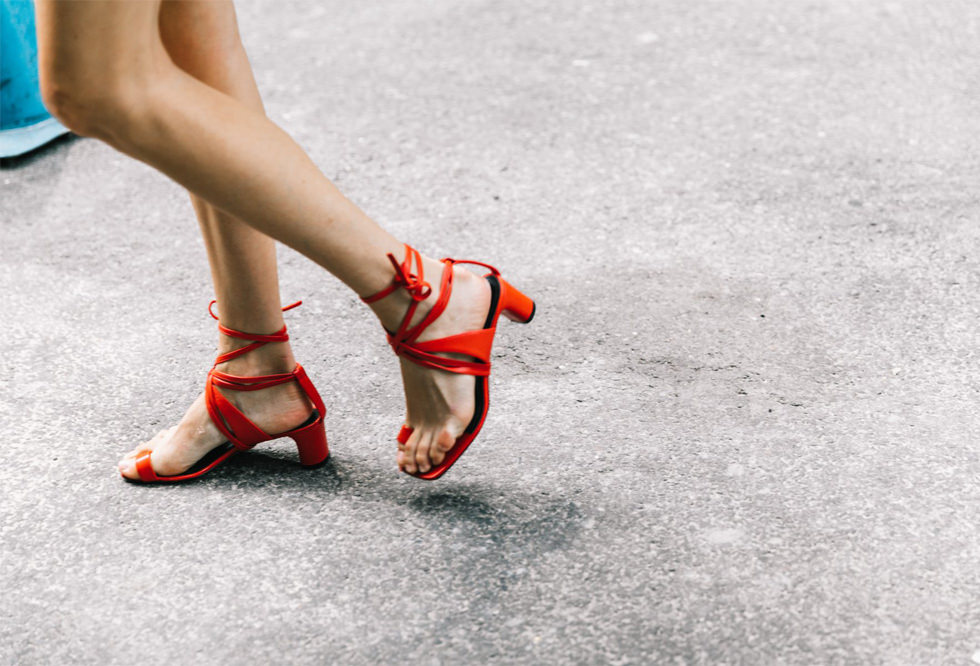 Over the years I have managed to find shoes that work and recognize brands that generally provide.  JCrew consistently goes up to a US 12 – these open toe slides may or may not have been ordered.  MatchesFashion offers a range of size 42s, also Gucci and Balenciaga often offer larger shoe options and if you're into loafers and have wide feet, then don't forget the men's section. Ditto for resale site Yoox.  Zara and Topshop also work well while brands like Maje, Mango, Isabel Marant and K. Jaques sandals run teasingly small as do a giant number of designer shoes that all fall short – pun intended.
One shoe style that consistently runs small and rarely stops at larger sizes is the classic heeled mule.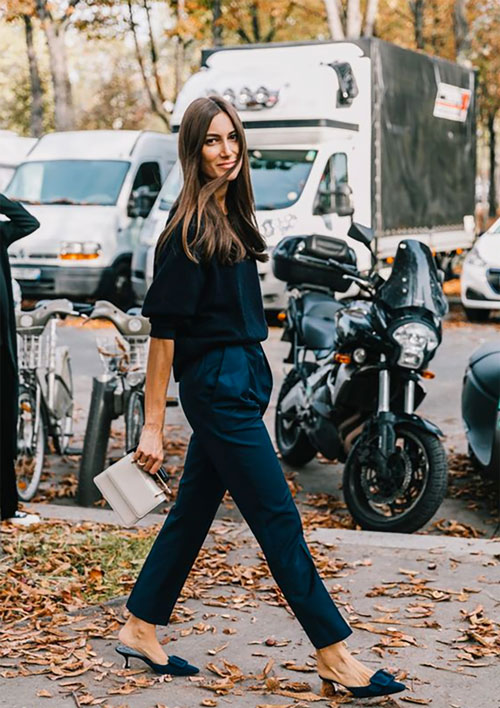 However, I made the mistake of trying on these incredible Manolo Blahnik Maysale mules in a unicorn rare size 42 in one store, the only location that carries that size.  Everywhere else stops at a size 40 or the odd 41 (and note this shoe runs small).  I cannot tell you how many times I have checked The Real Real and Vestaire Collective, heck even eBay for that elusive 42 in the resale market with no luck.  In short, in order to wear them in my size I am forced to pay full price.   For the past five weeks I have been debating if I should…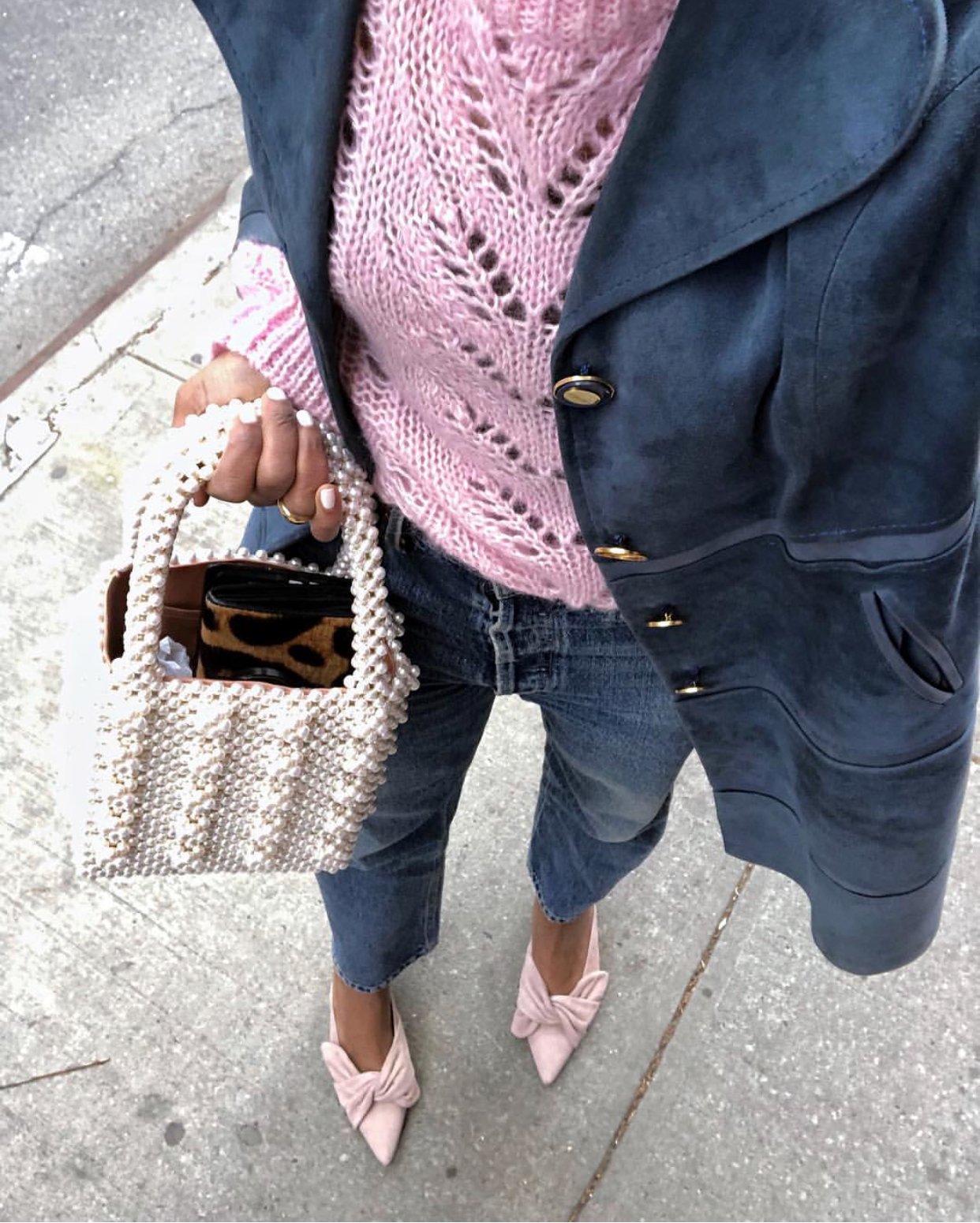 While debating and to lick my wounds, I caved on these Sam Edelman mules which have been my style bandaid but they haven't quite filled the elegant, chic void that I crave due to a wide cut that overwhelms my narrow feet (if you have wide feet you'll love them more than me).   Again, the Manolos rear their beautiful narrow shaped head.  Do I cave before all 42's are forever gone? I'll work on talking myself out of them.
For other big feet women who can relate, I have rounded up a selection of spring and summer shoes that come in larger sizes without looking hideous which often is the case for anything not in smaller sizes.

http://padstyle.com/wp-content/languages/new/cymbalta.html