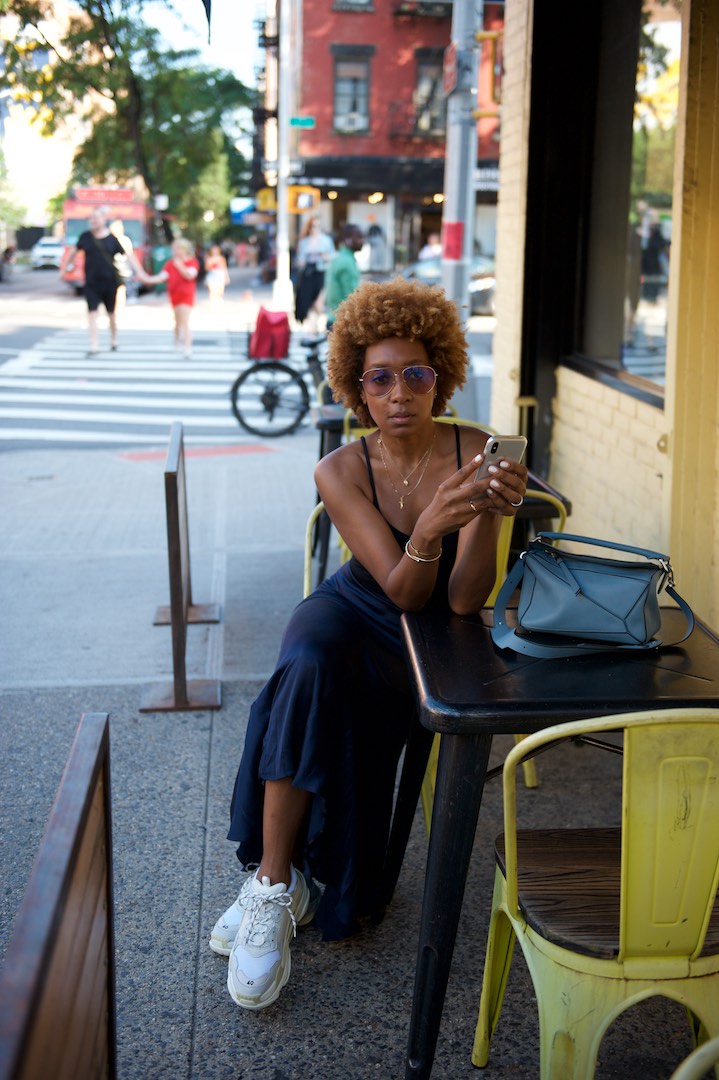 Dad sneakers, probably the most divisive piece of footwear on the planet show no signs of waning. Brand aside, the general shift towards relaxed atheleisure as a legit shoe option to pair with everything is still strong. That is part of the reason why designers such as Vessi waterproof sneakers are so popular at the moment; the demand for fashionable, versatile footwear is very high right now. The current fashion month alone has shown looks paired with clashing tomboy shoe or sneaker well into the next season, as well as this current one for Fall.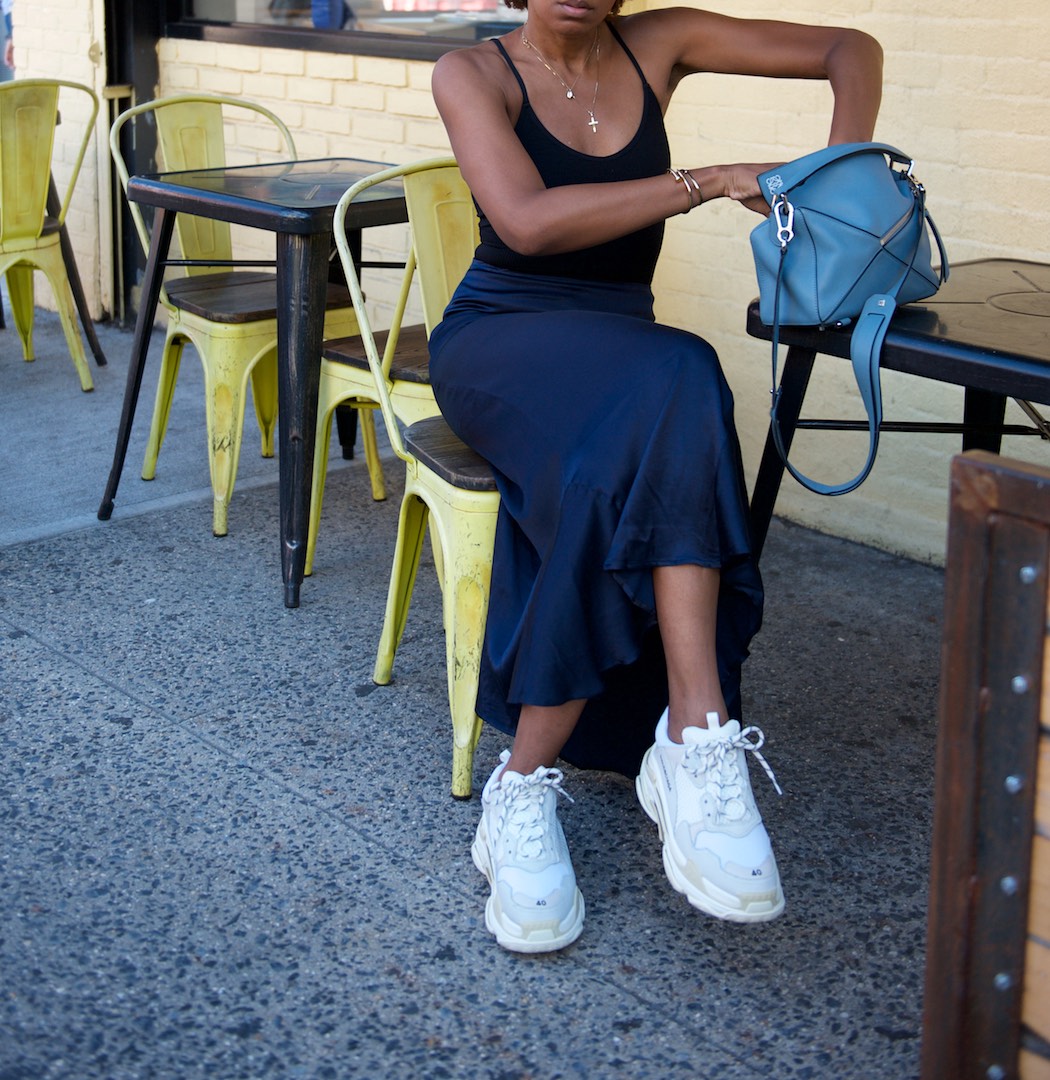 Being a lover of non heel shoes and a lover of a strong boot to contrast with floaty dresses, I caved on the Dad sneaker aesthetic with the Balenciaga Triple S sneakers as a birthday treat to myself in bone white because, as mentioned on YouTube, to me white is a neutral, it's a 'no colour' if that makes any sense?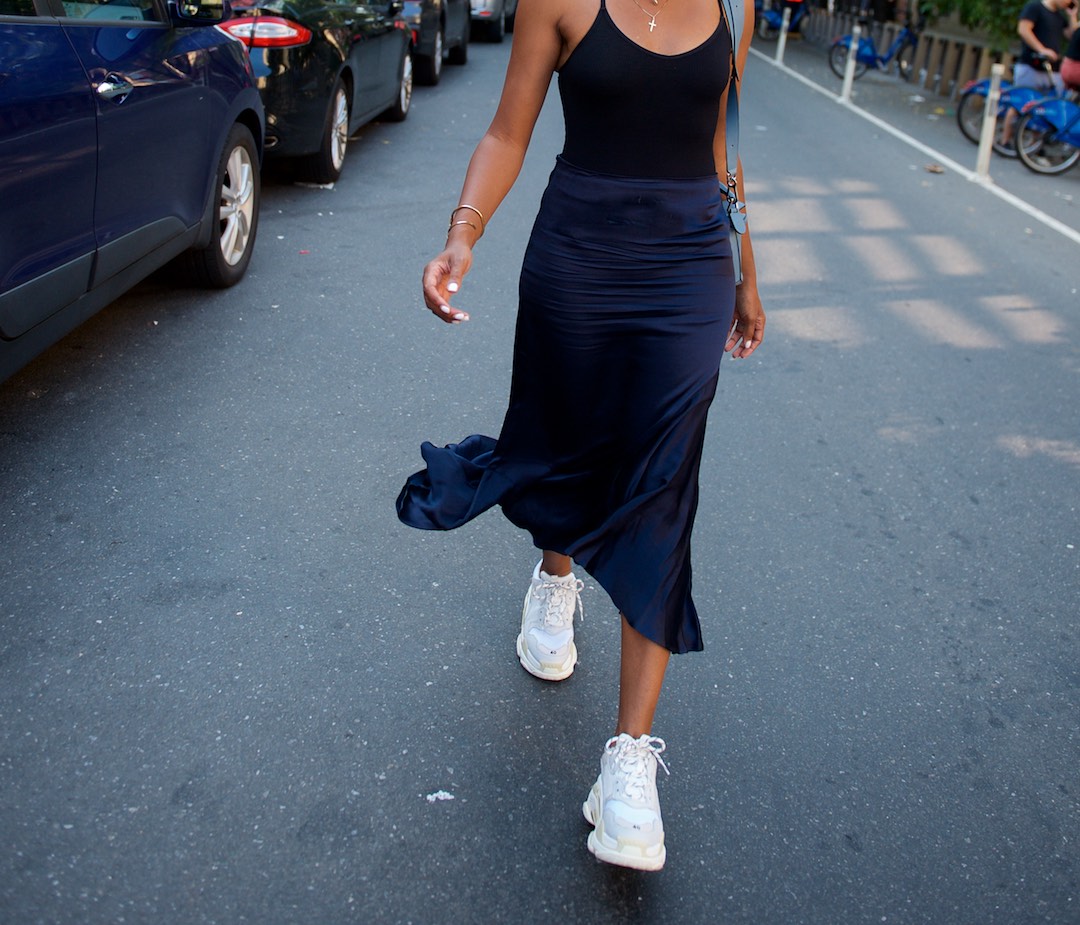 For those into the chunky sneaker look, here are some worth looking at. All at different price points. For those that aren't into it avert your eyes now.
ps. My satin skirt is on sale and you can get it here.
The whites Dad sneaker:

The coloured Dad sneaker: