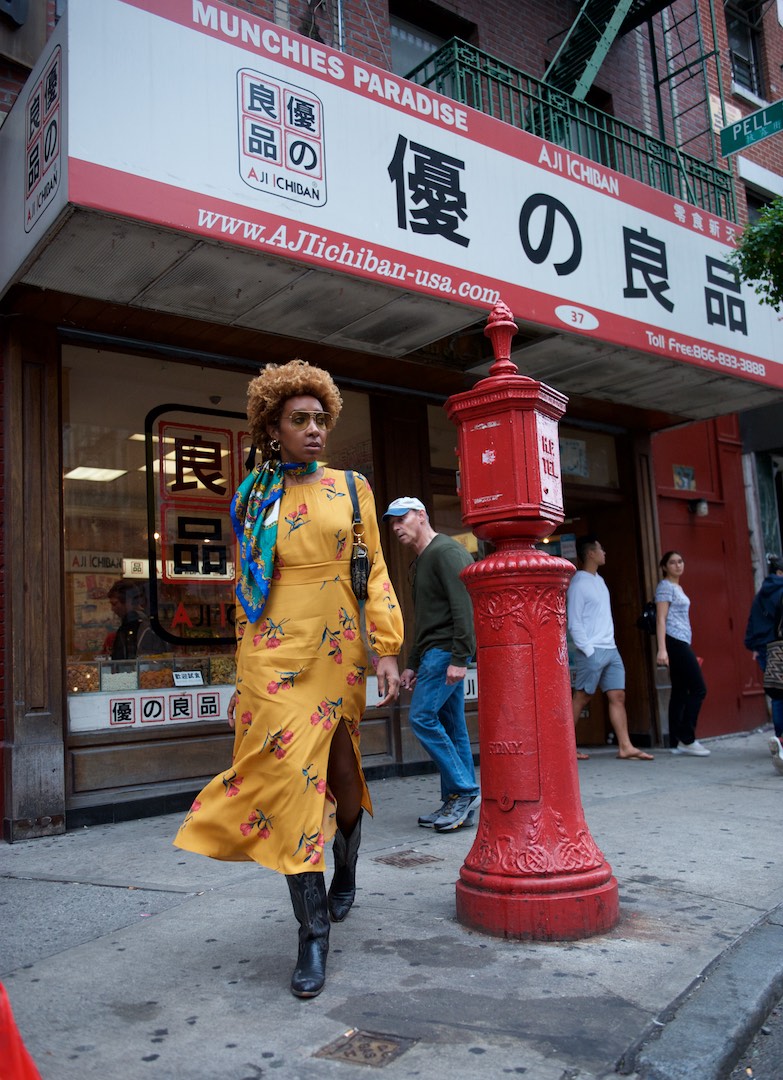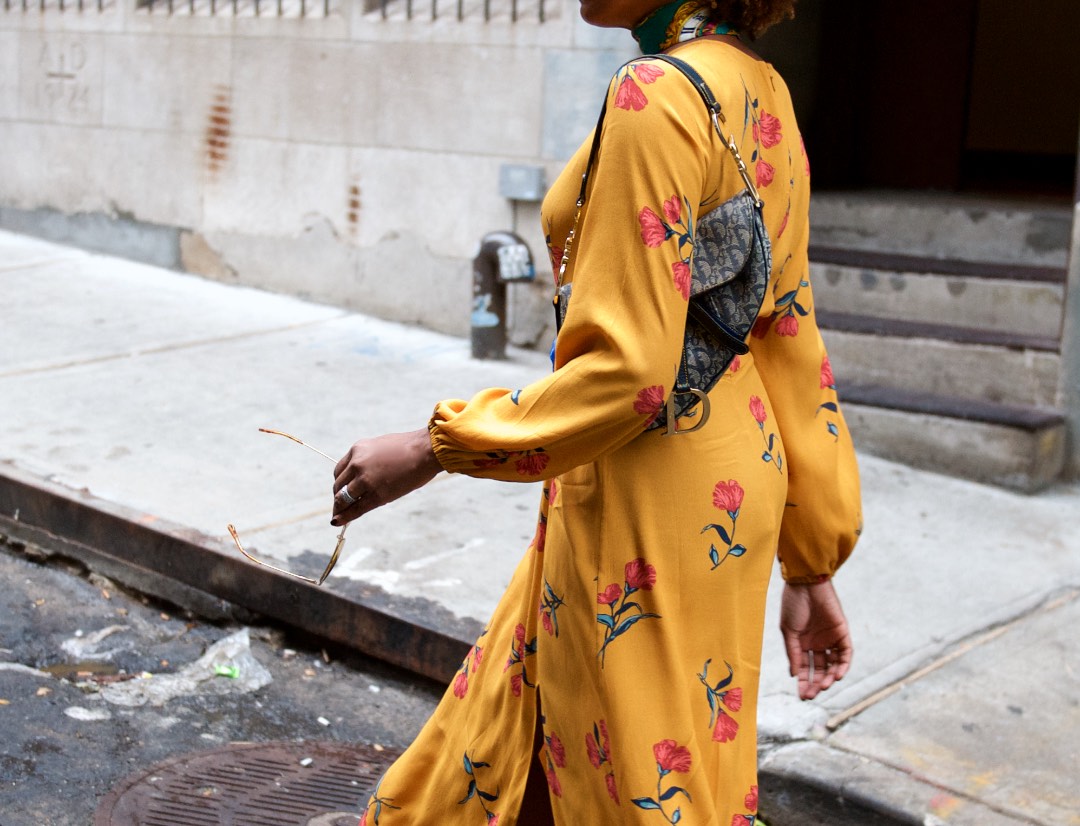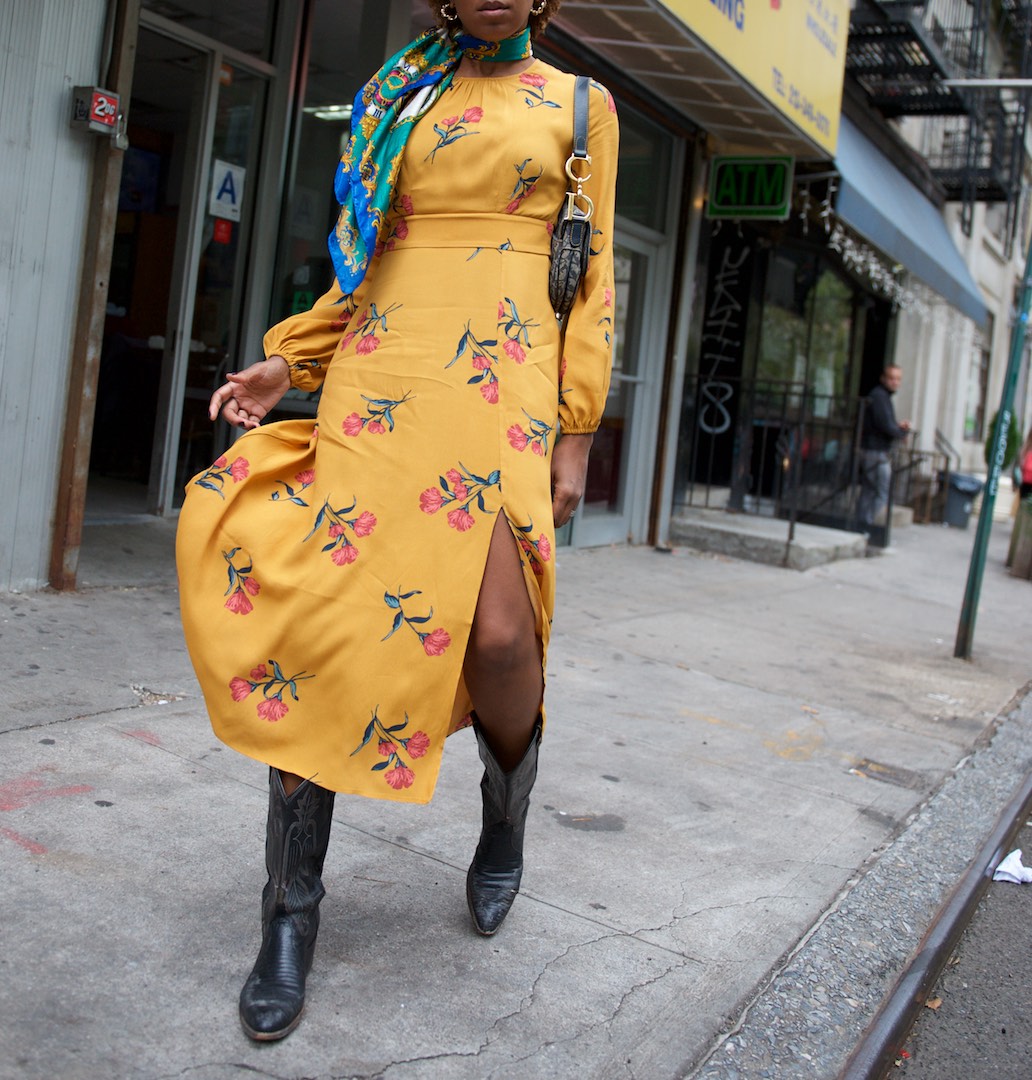 I can understand the argument for being reluctant to get rid of things in your wardrobe when moments like now come around.
How to style western boots is one of the biggest fashion questions and trends at the moment.  Granted, I've got rid of lots of mine (I still have these DIY hacked red vintage pair), and the above black beat up pair are ones I can't purge either. I think I even bought them with the split because my brain is always drawn to the imperfect and I find that side of vintage appealing.  Check Etsy for more vintage western boots and when thinking how to style western boots, just fling on a flowy dress – requires zero-ish thought.
I paired them with this &OtherStories dress in a typical combination that you also know I'm drawn to.  The vintage scarf is a summer purchase that is clearly making it's way into Fall for me I've noticed.  The same for the vintage Dior saddle bag which was found right before the new Dior hit the market.  Thank God for the odd timing.  If you're after one, check @vintage_armoire (she ships super fast) and Vestaire Collective.
If you've still wondering how to style western boots, I say try them with loose midi skirts too or even wide wide leg cropped trousers or jeans plus a slouchy knit or bomber jacket for maximum non try hard vibes.
.   .   .