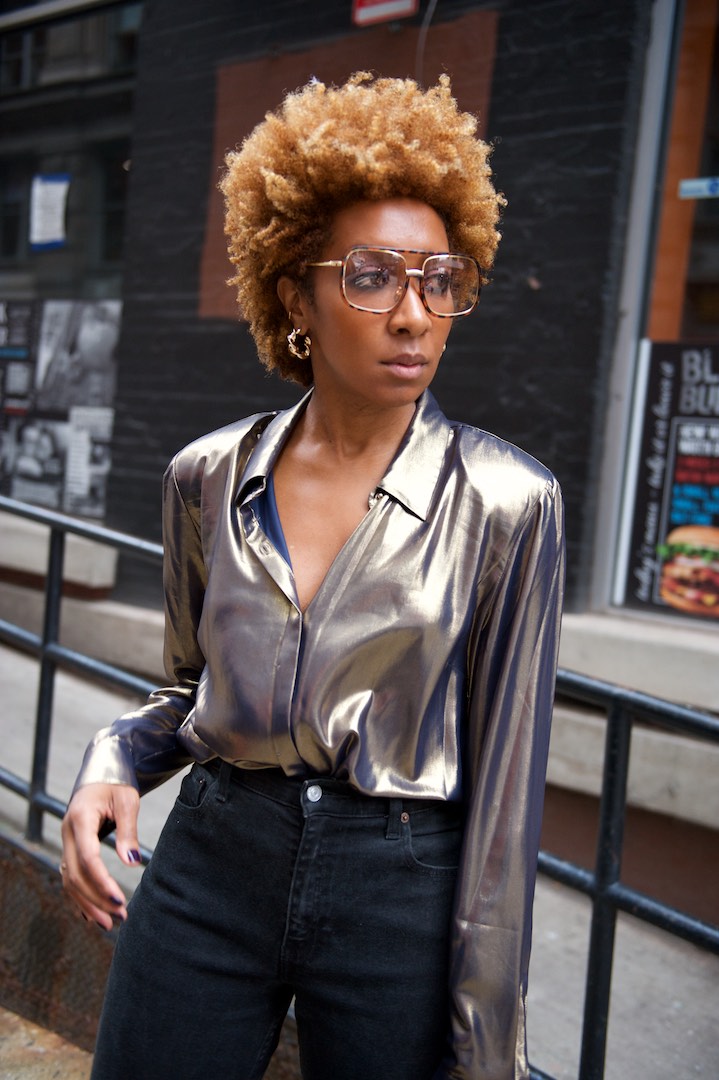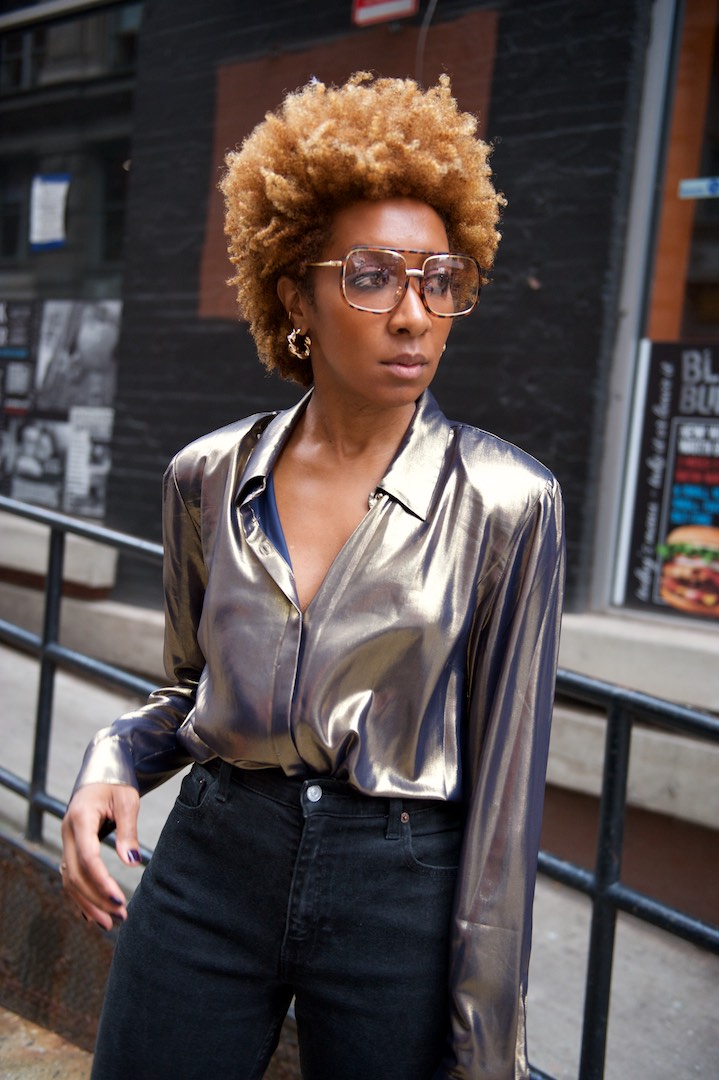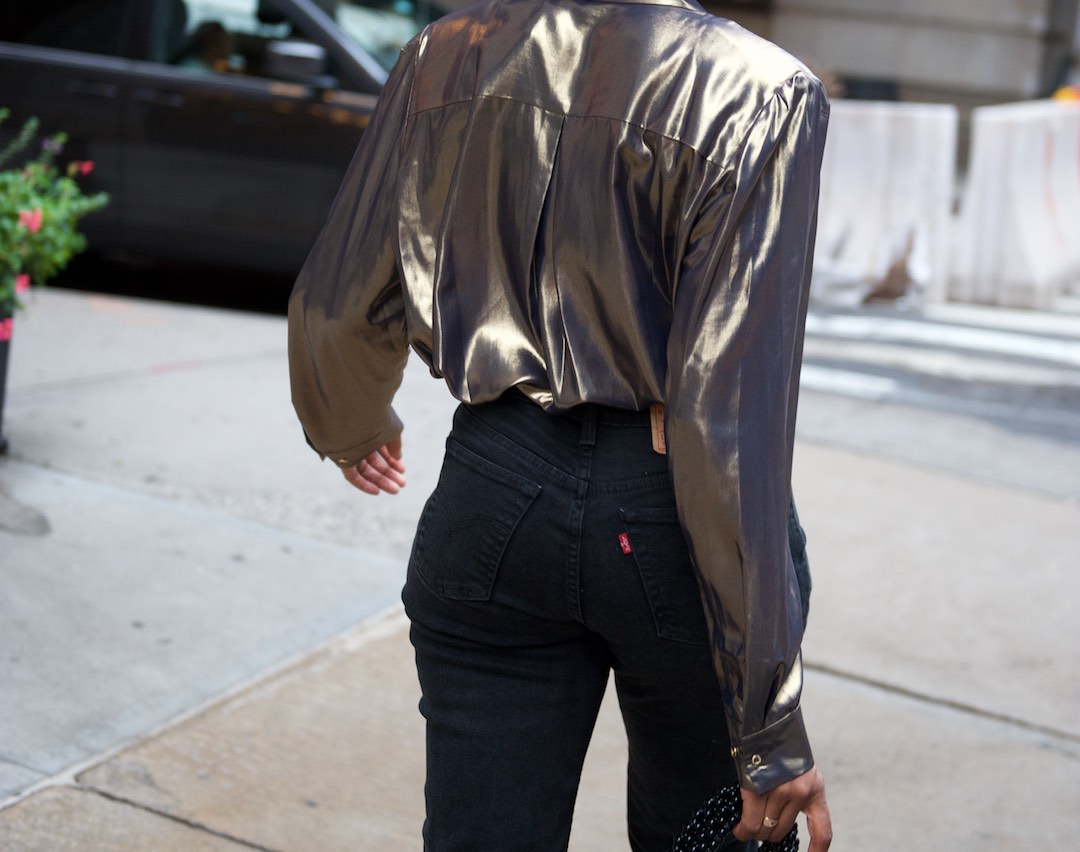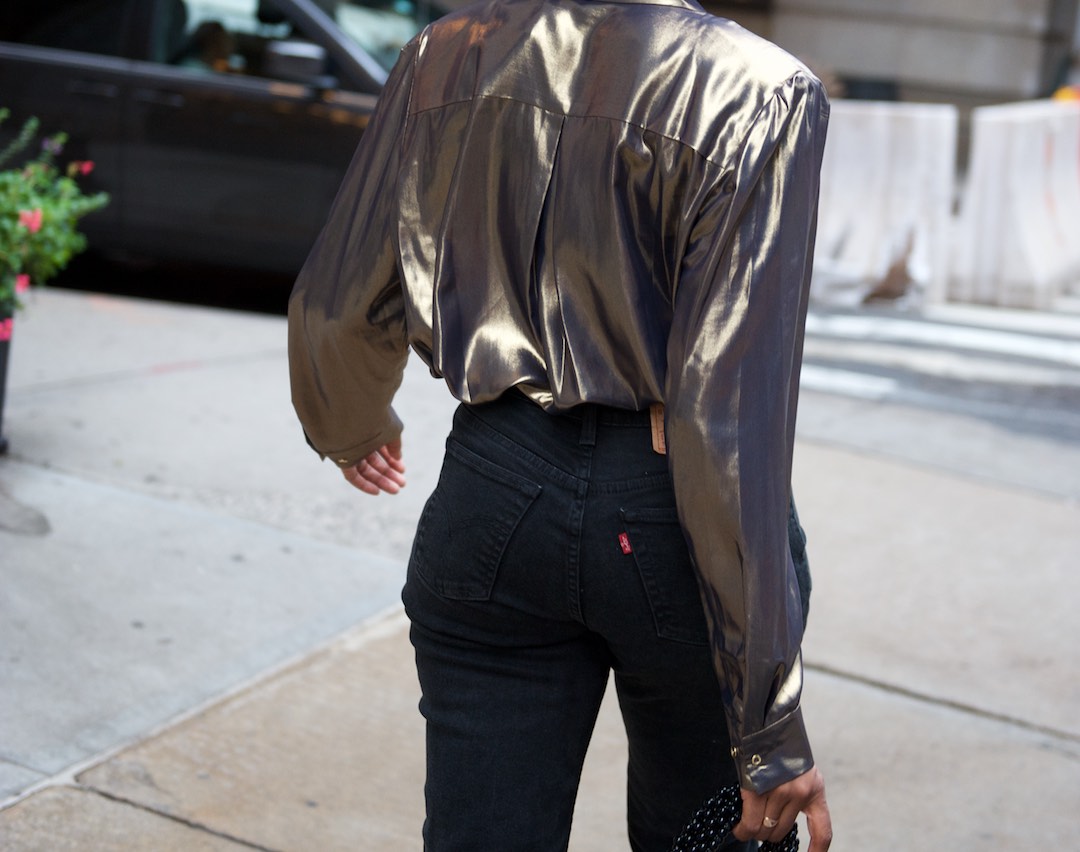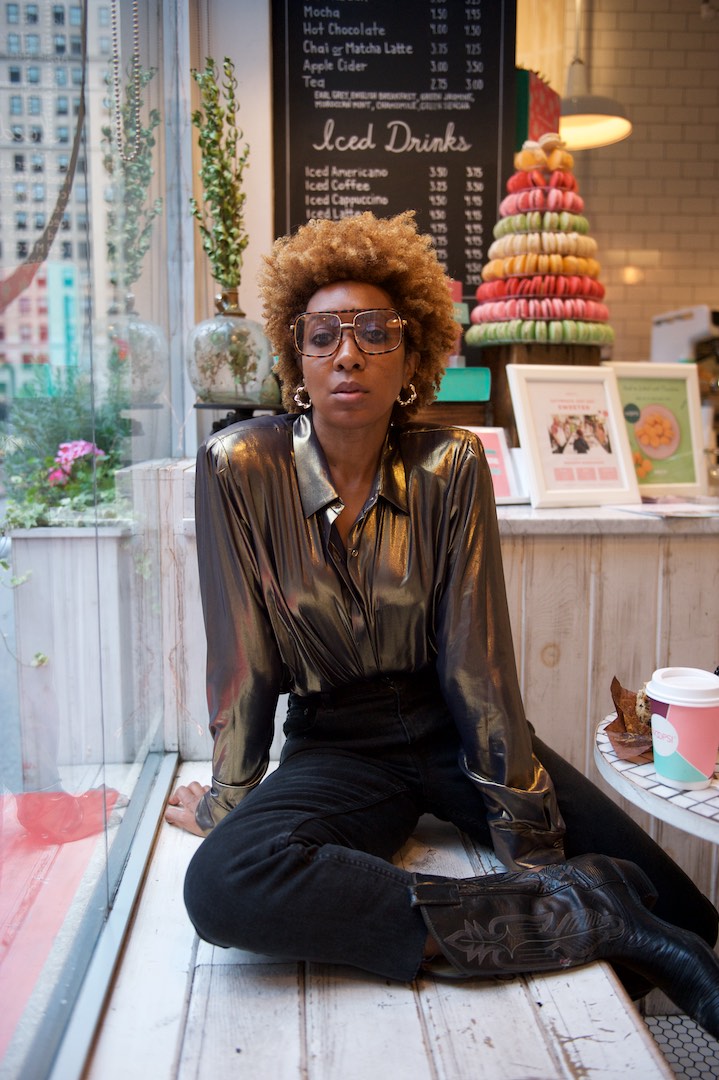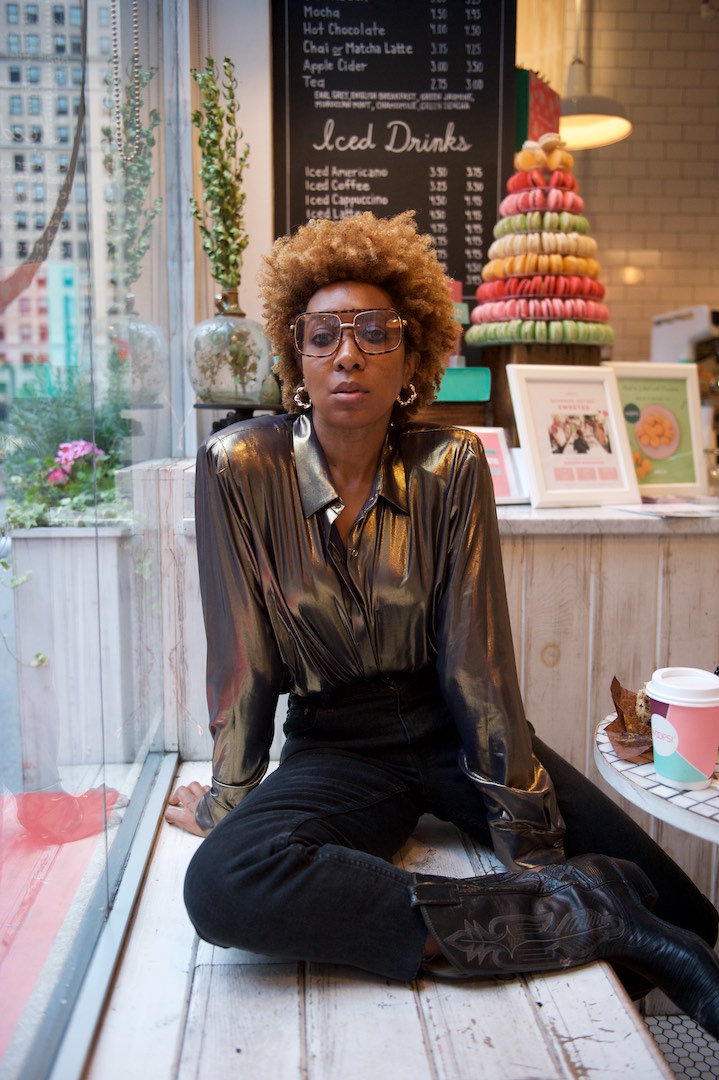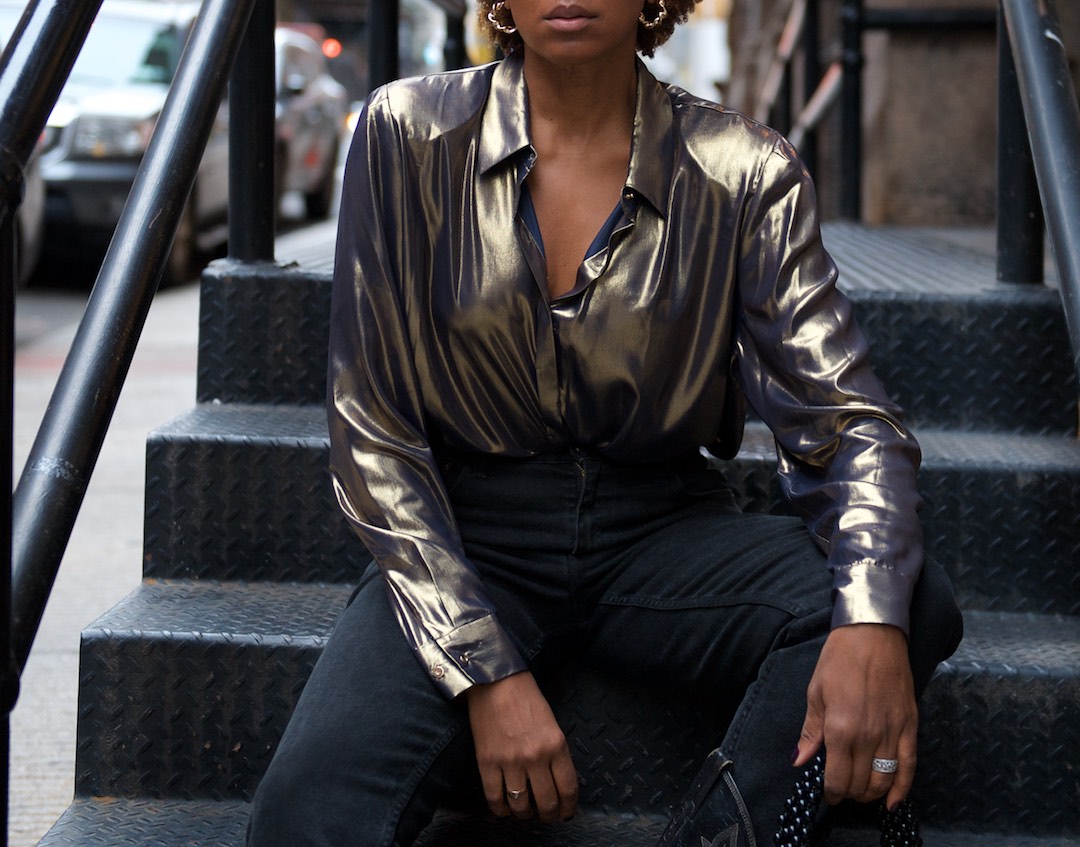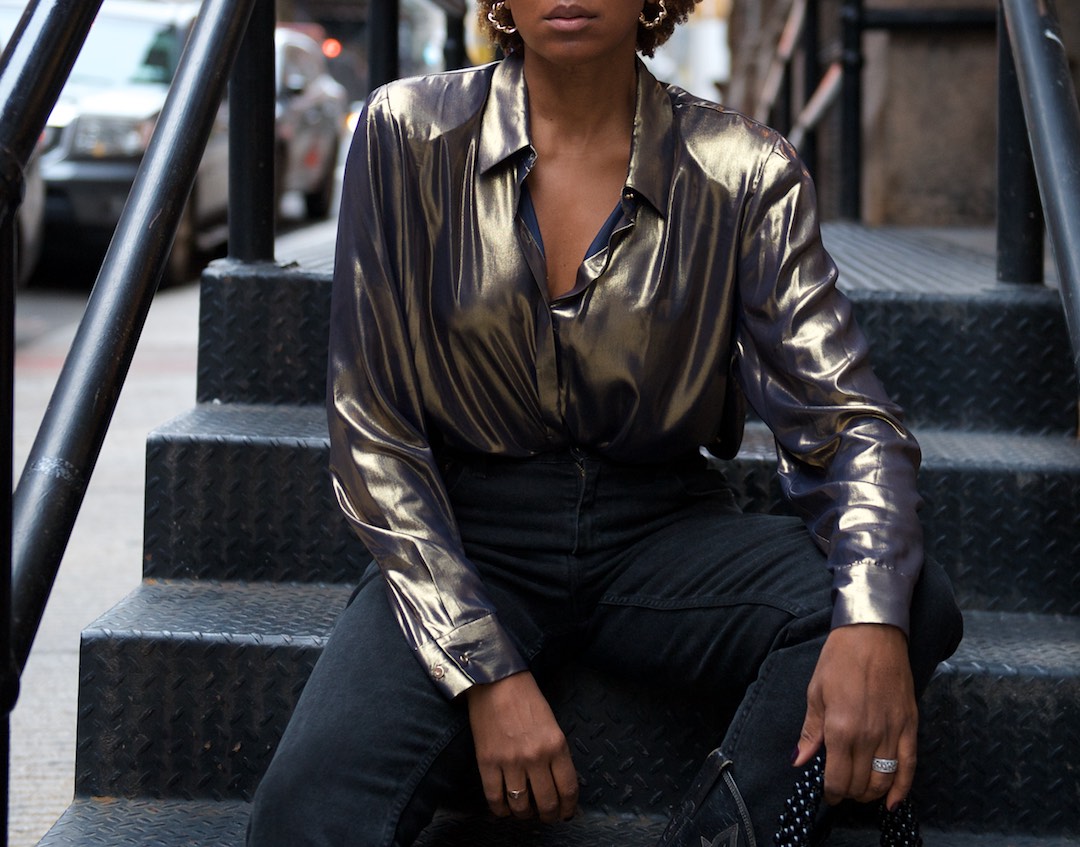 Wow.   I think I finally met my match in shirt form.  For once, no it's not vintage or a consignment find which tends to be the response when asked where did I get that.  To be honest I've looked for a liquid gold shirt like this off and on but usually the size was off or something about the style.  This metallic gold shirt was a score from Bloomingdales and it's by Elie Tahari.  I always forget about Bloomingdales when running around the city, but after finding this liquid gold shirt there, it's basically been liking opening a pandora's box in finding other gems for Fall that to be honest I can't seem to find anywhere else.  This sapphire blue shirt has a similar rock and roll vibe too and I noticed this plaid jacket too to clash with satin skirts.
Ok so back to the Elie Tahari shirt: The eighties shoulder pads (yes they're staying in), the cuffs, the overall slouch and that damn liquid gold!  The quality is just jaw dropping (it's my gold vintage skirt in shirt form).  If you could see how it looks when walking… Now I can stop hoping that I'd get lucky at the zillions of shops I've tried looking for that perfect liquid gold number.
I've listed a few more pieces from Bloomingdales that caught my eye for Fall.
Question: What is the one Fall piece that YOU have forever been looking for?
.   .   .

.  .  .
In collaboration with Bloomingdales