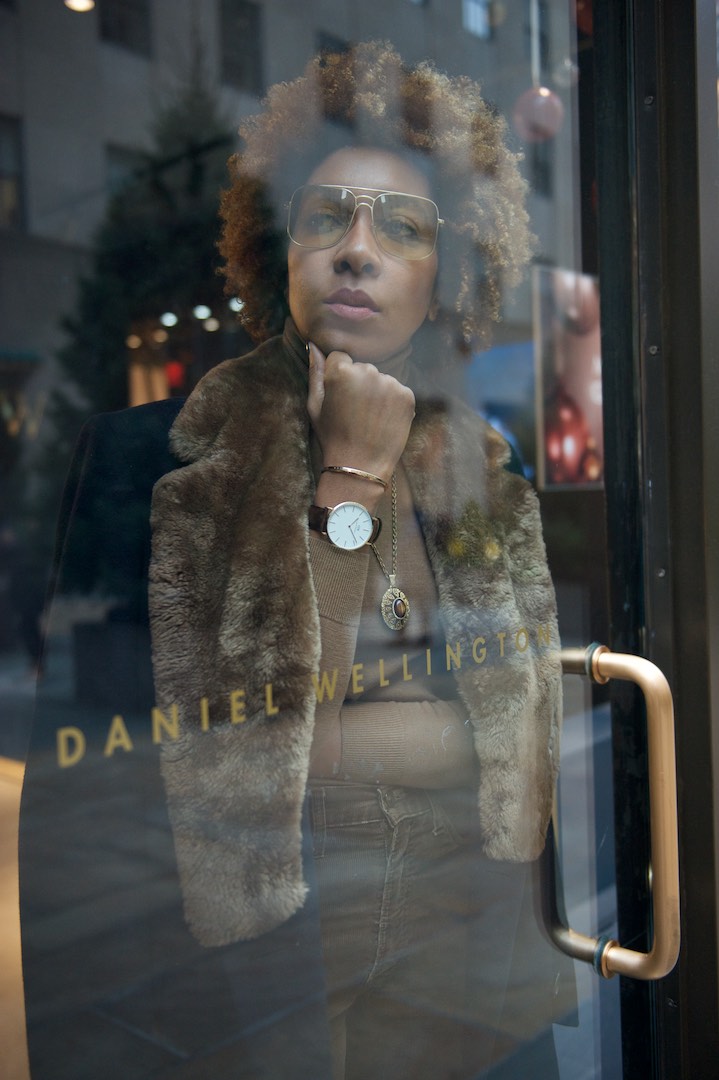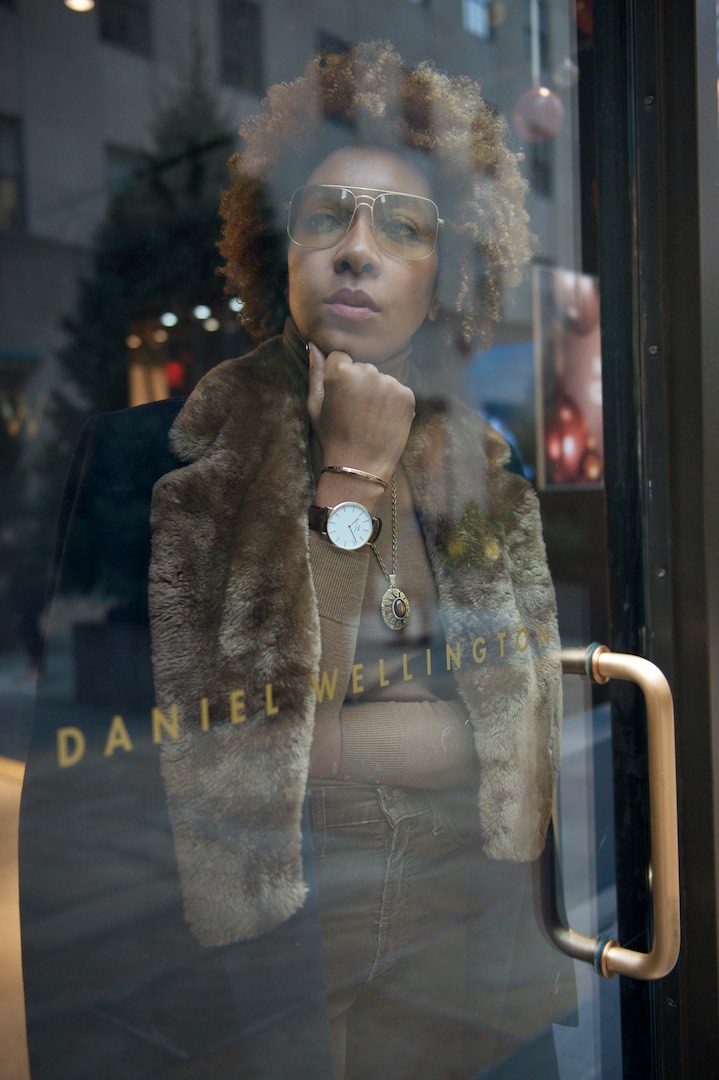 Anyone started Christmas shopping yet?  I hit Rockefeller Center recently because all shops are steps away from each other.   I made two stops while there, looking for gift ideas particularly for women. I don't think any of them are reading this so I'm safe posting this (I think).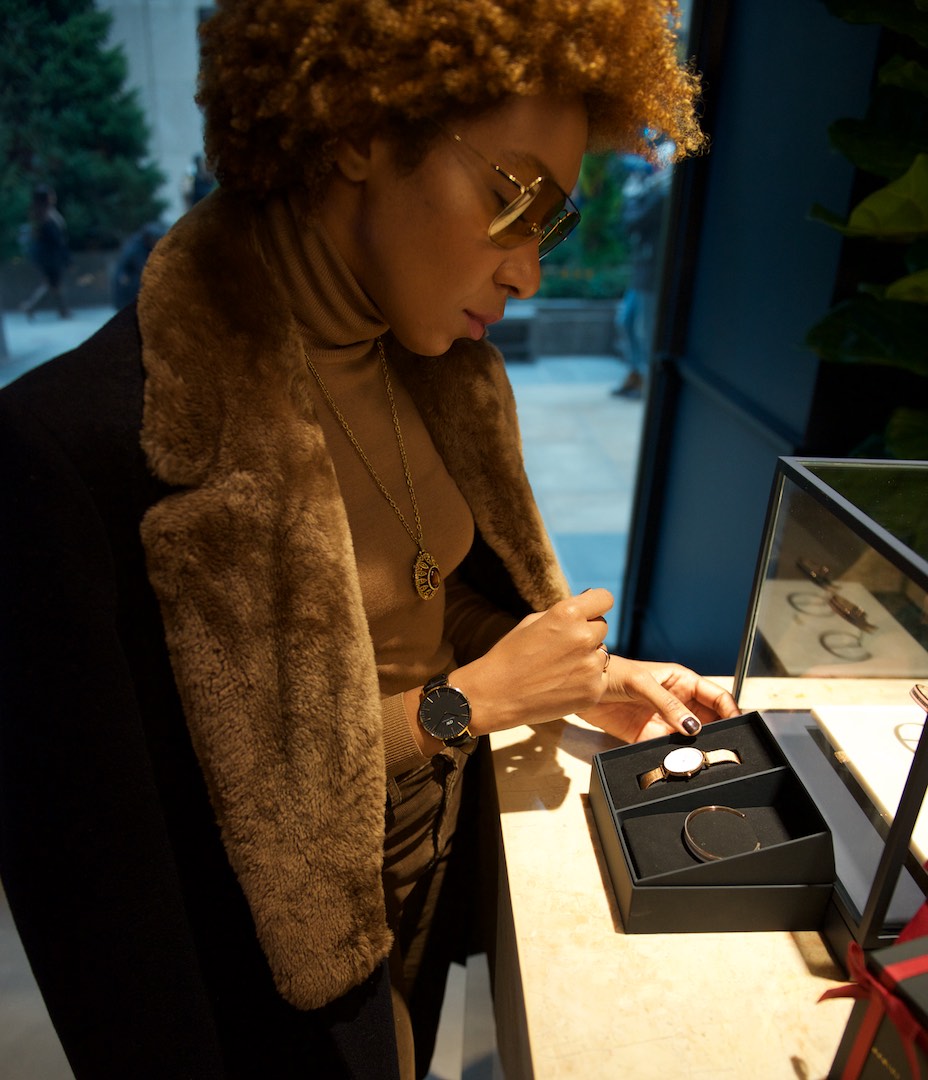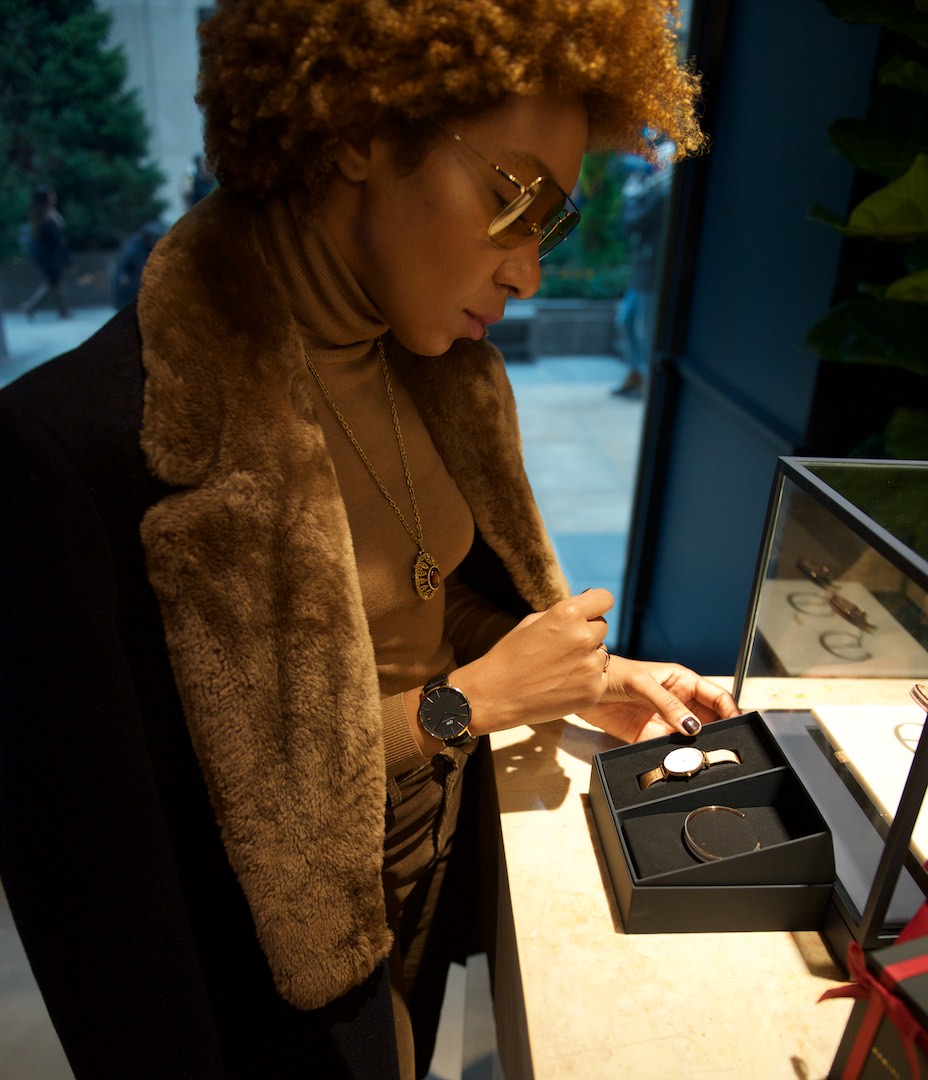 As soon as I walked into the Daniel Wellington store at Rockefeller Center I immediately went to the watch and bracelet sets.  It's like a fool proof beginners stacking system that any woman can build on.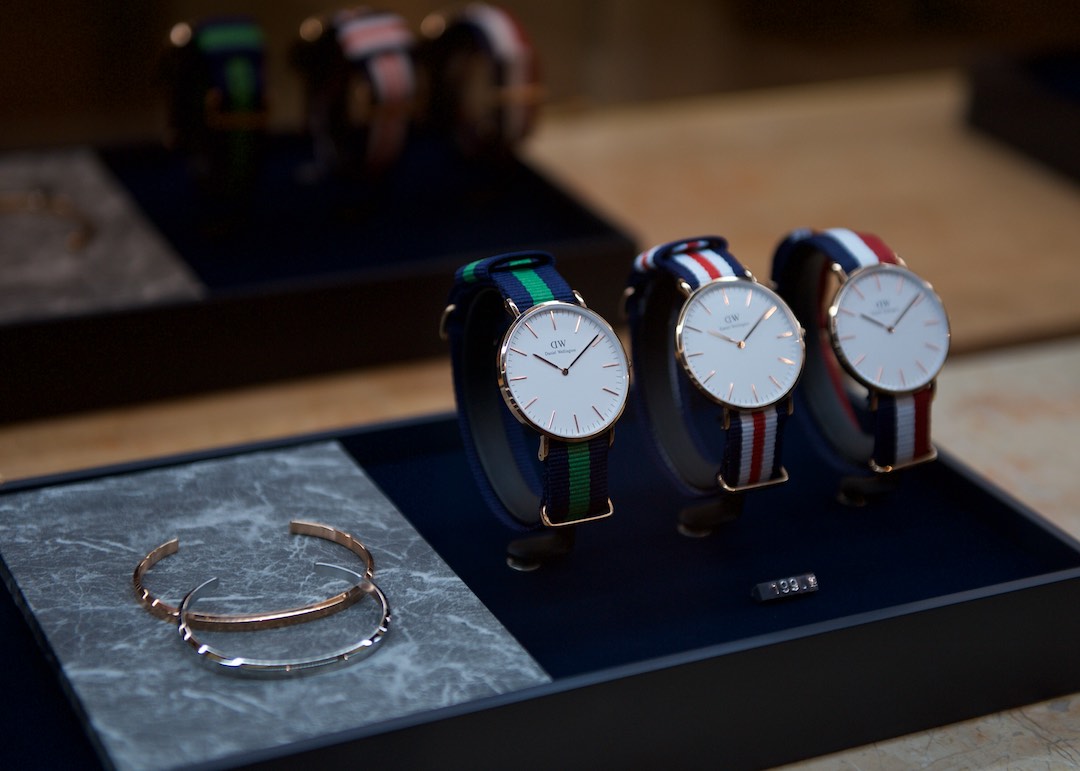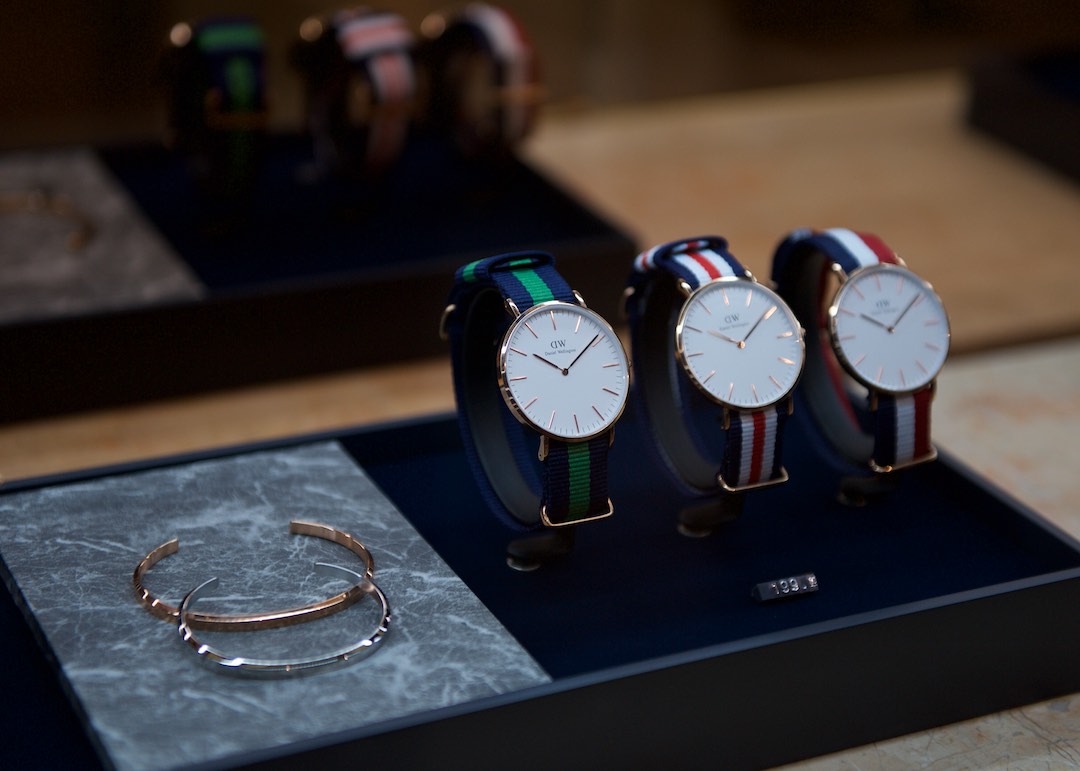 The bracelets feel reassuringly heavy and come in a thin and wider bangle style and can be bought separately.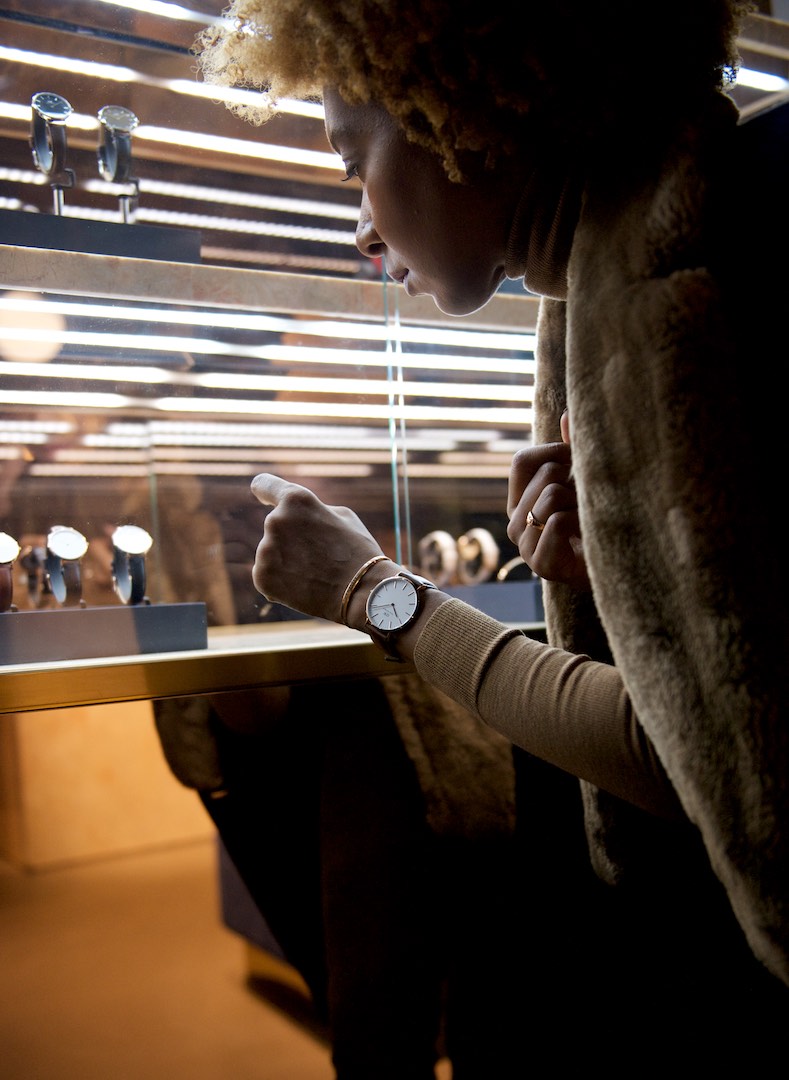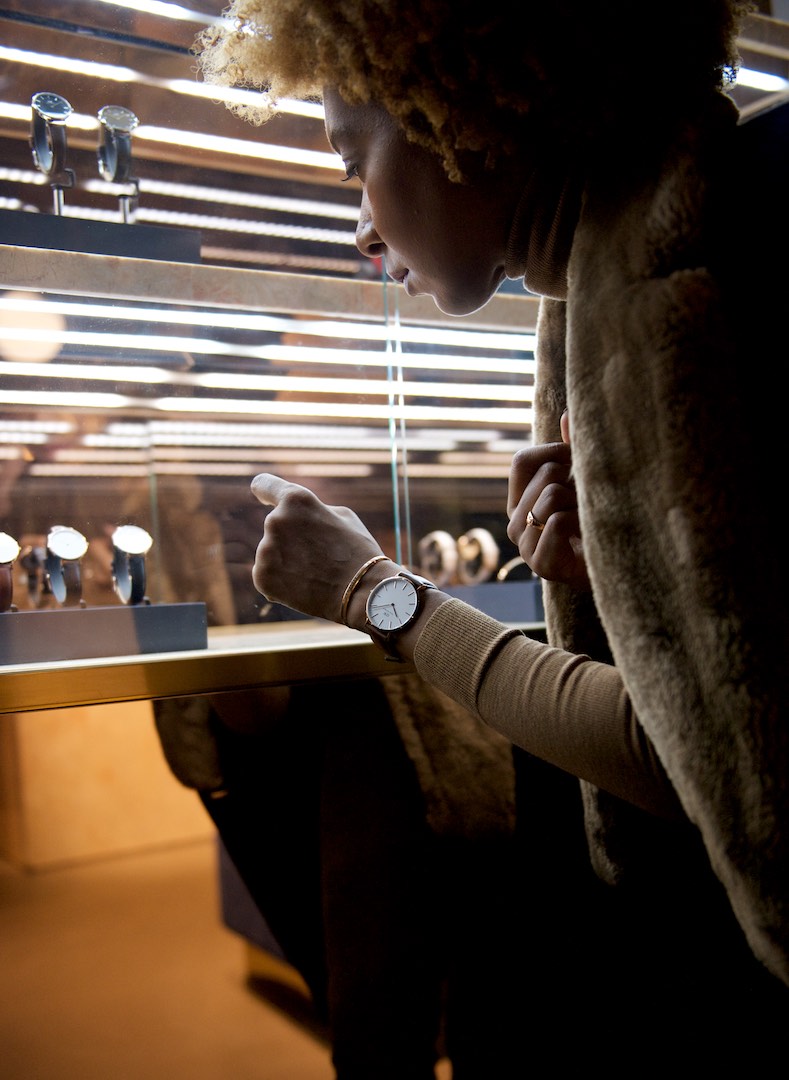 I liked the men's watches which are big enough to feel like you borrowed one from your other half. The sales assistant told me that women buy the men's watches as much as the men do for themselves – not surprising really. I tried on one of the leather strap men's watches with leather that patinas over time and yes it does feel like an old vintage watch.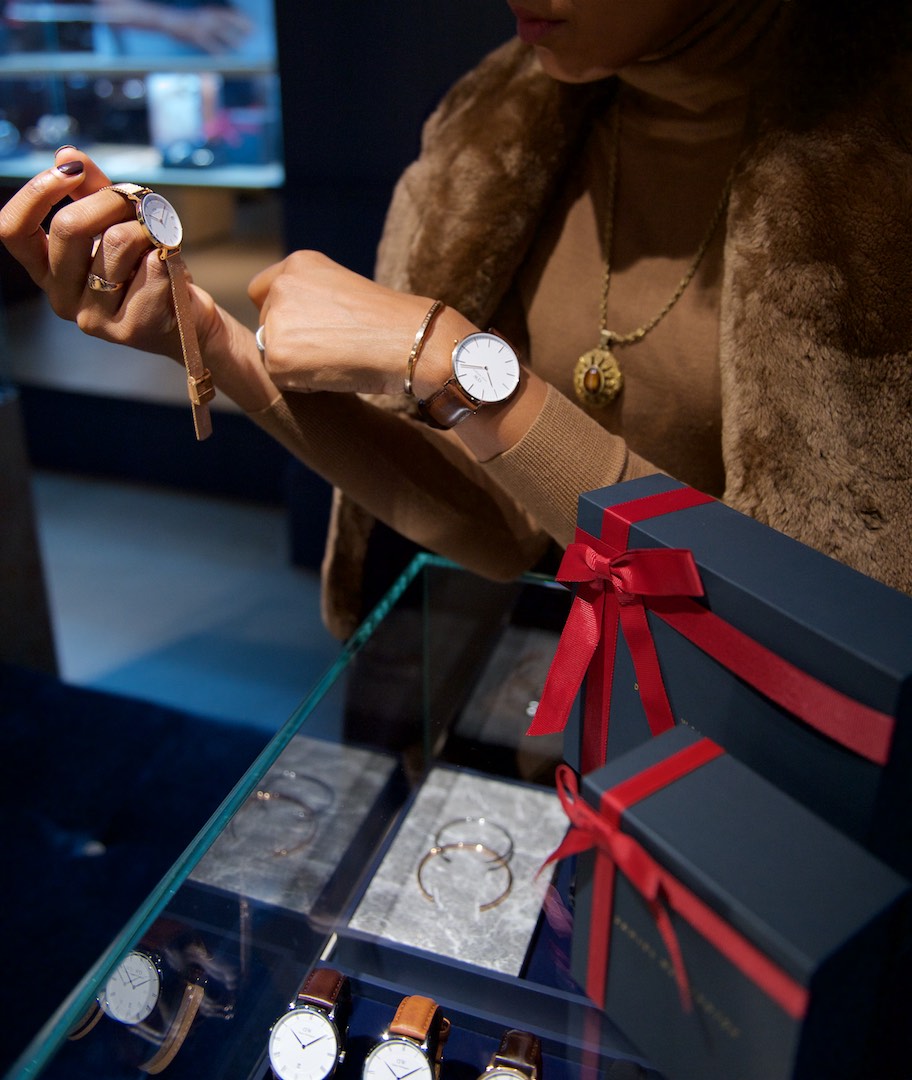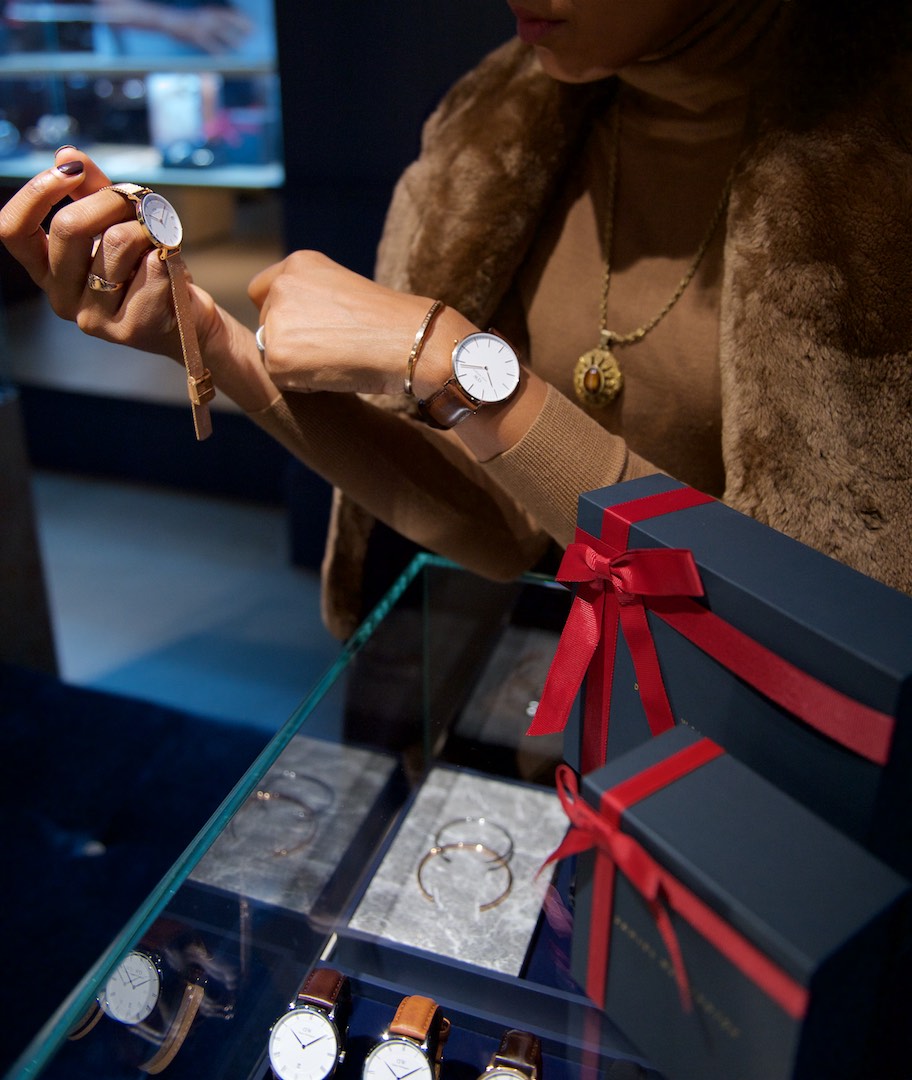 Tip: When buying for friends I buy for them what I would want for myself, hence modeling the above men's watch and layering it with one of the thin gold bangles. If I like it, they probably will too.
I thought that the gold metal strap watch above is something that my Mum would love though.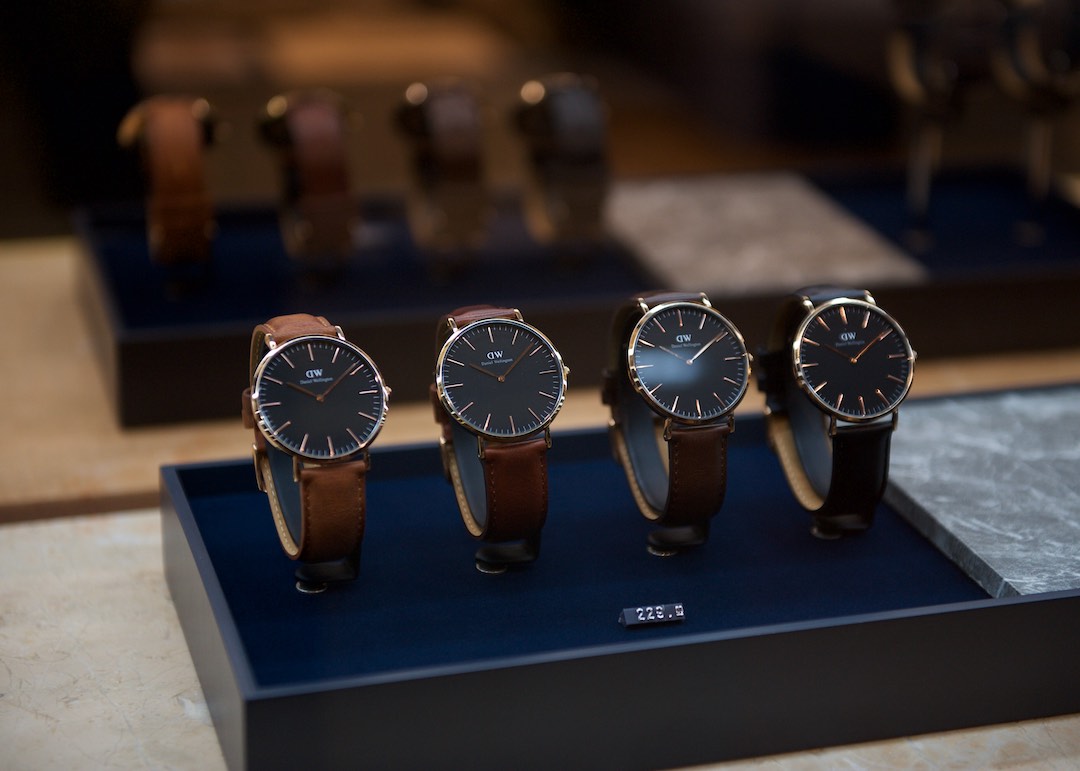 I was torn for a bit between the black or the white face since both look good for different reasons.  The black works well for a friend working in a corporate environment since they came off as more formal versus the white face.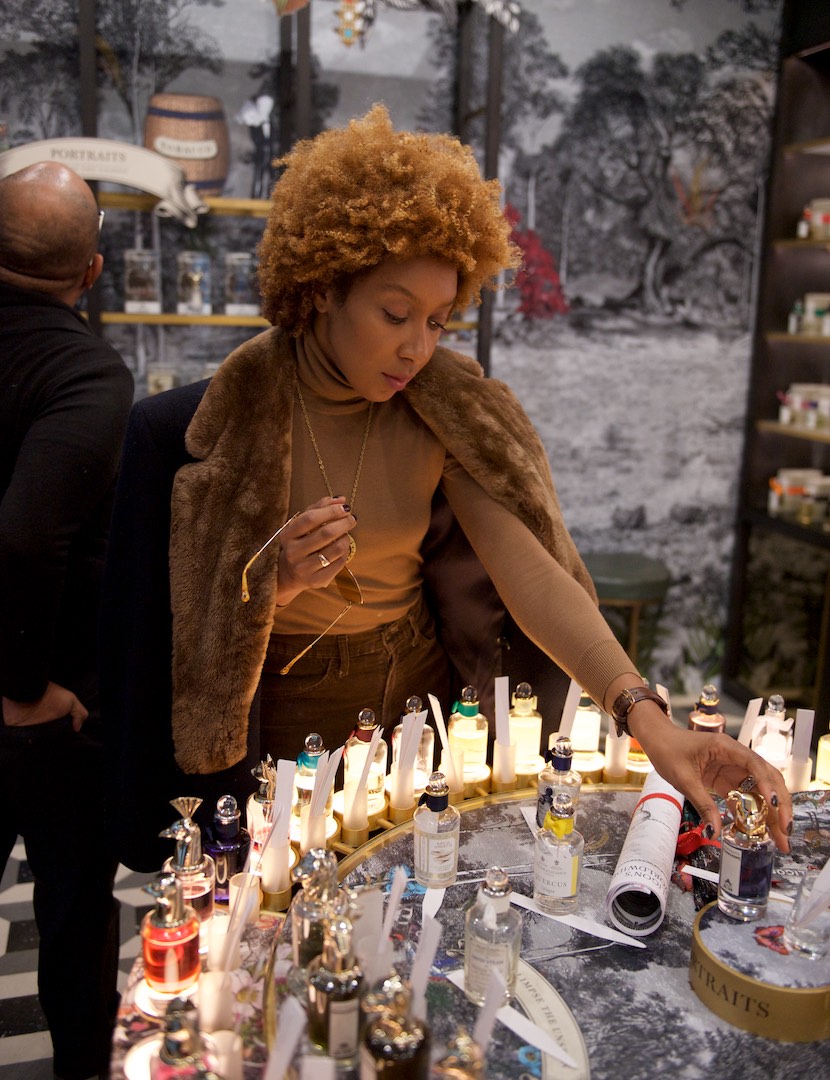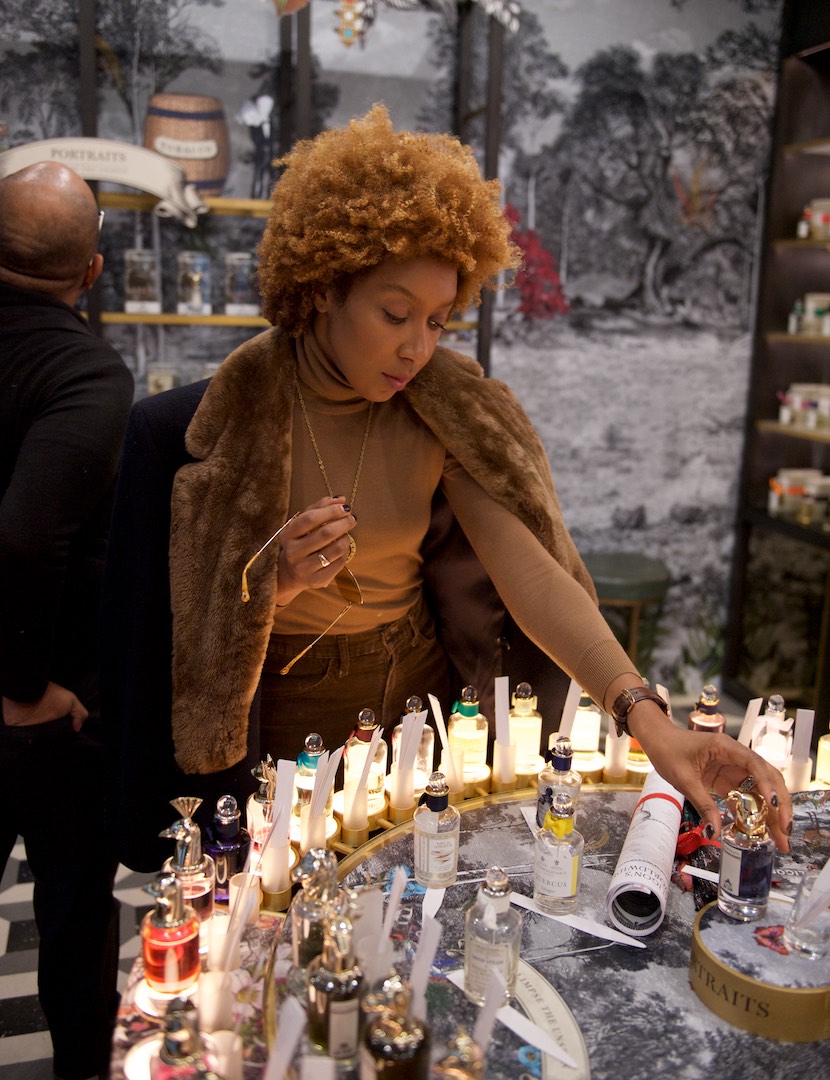 Being that I was at Rockefeller center, I literally walked maybe fifteen steps into the next shop on my list which was the British perfume house Penhaligon.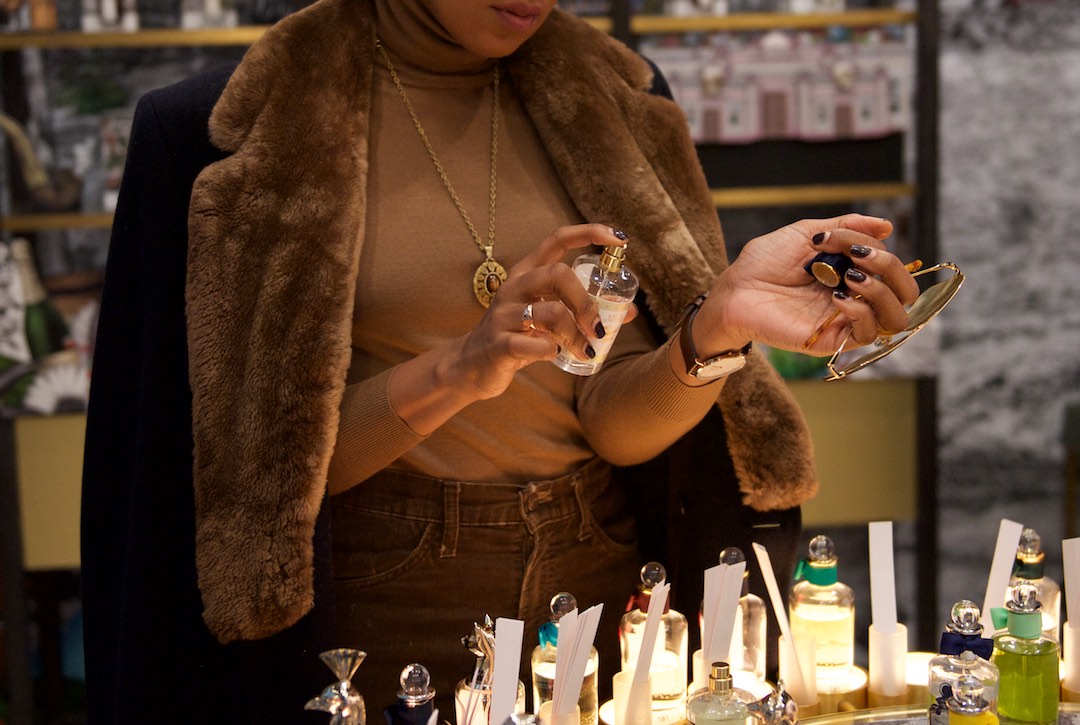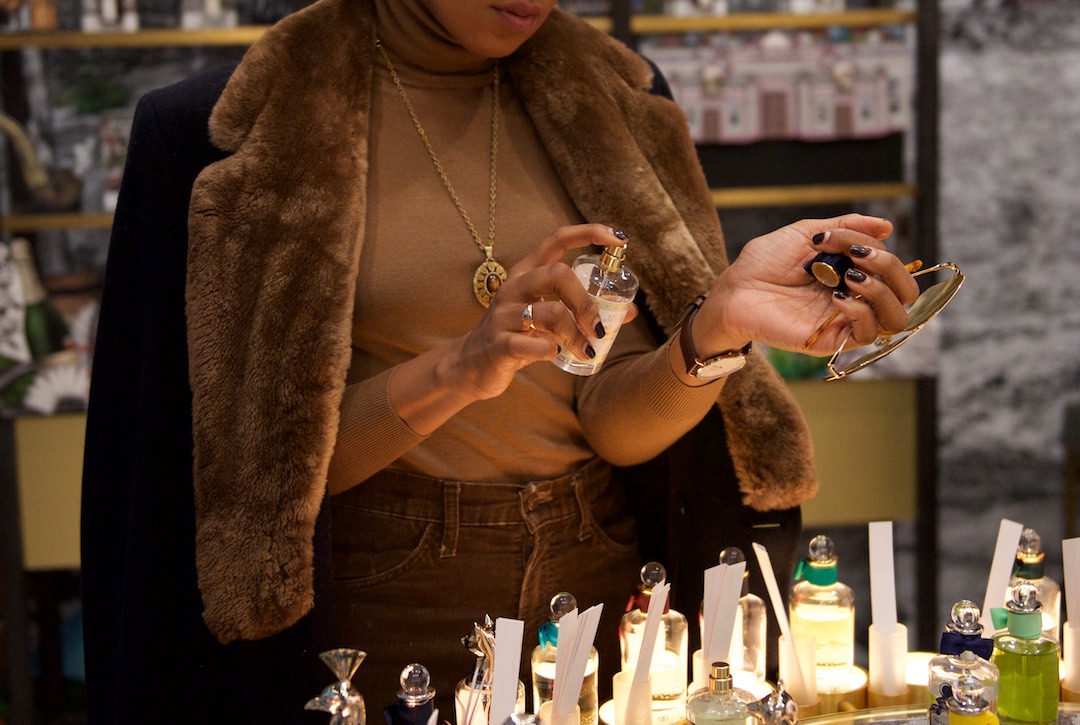 Like me, my friends are into unique scents if not what's the point of wearing one? The choice here is wide but the store is intimate enough to not feel overwhelmed so I got stuck into trying a few.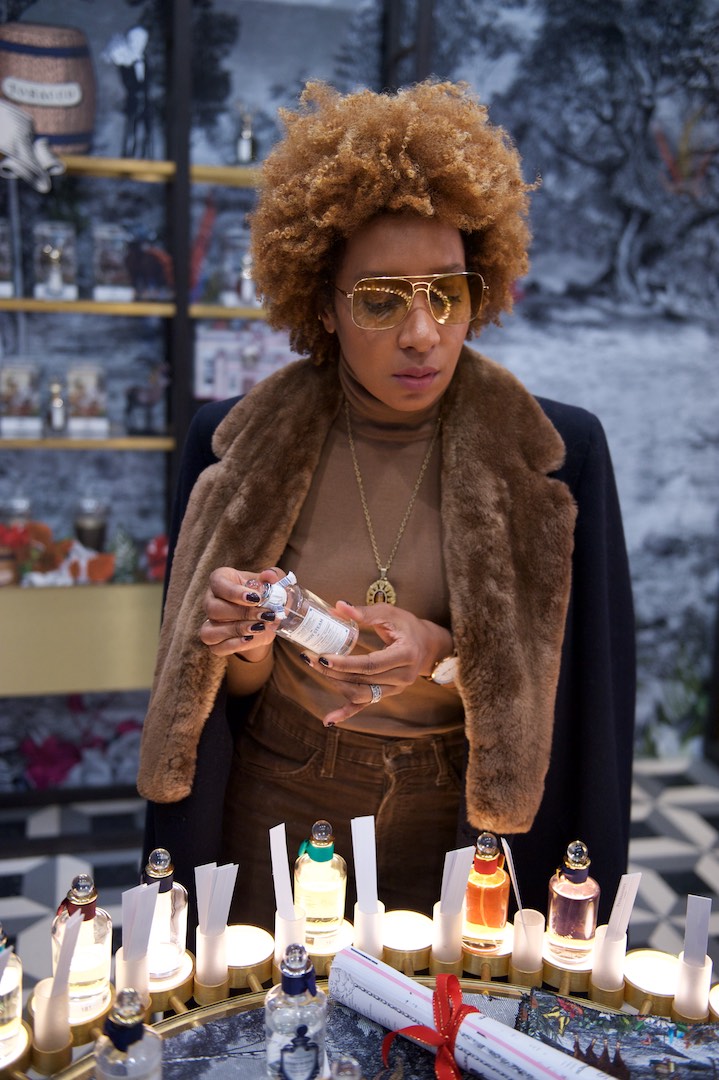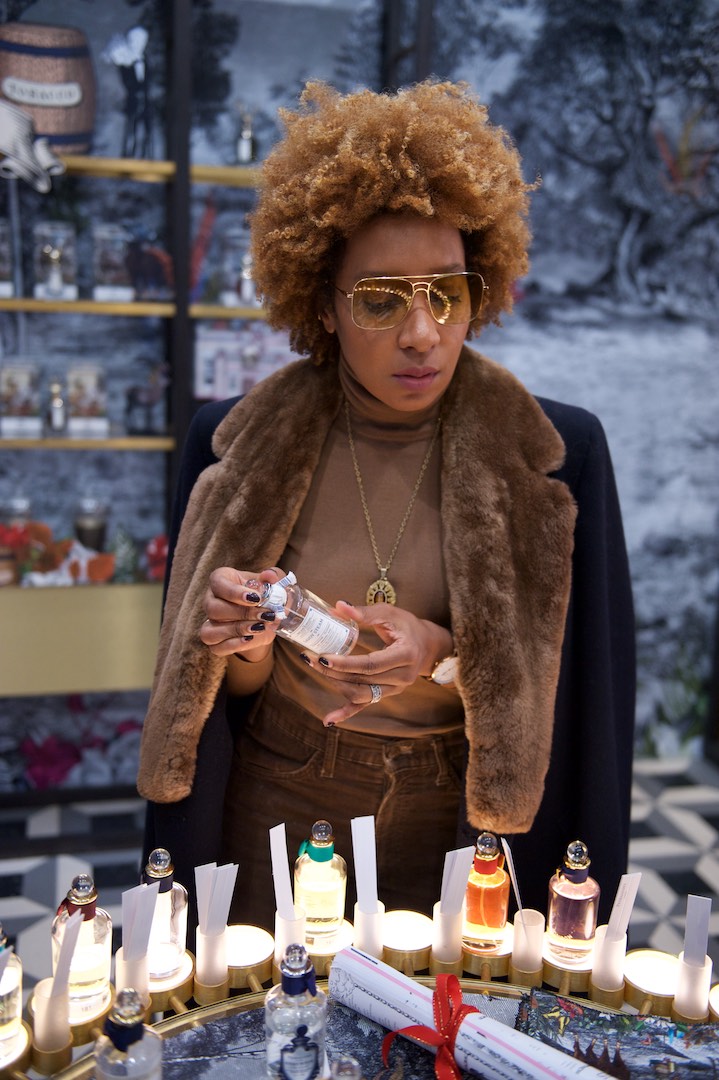 Penhaligon has been around for 130 years so it felt like I was buying a unique piece of history versus buying perfume brands that we see bombarding tv commercials every night.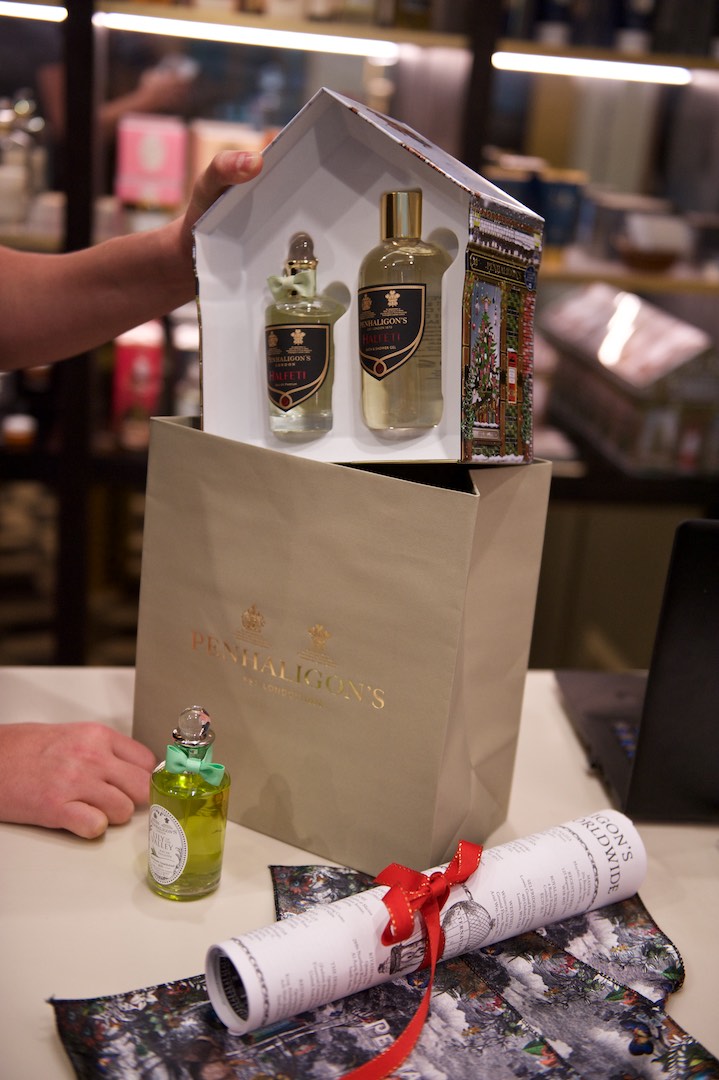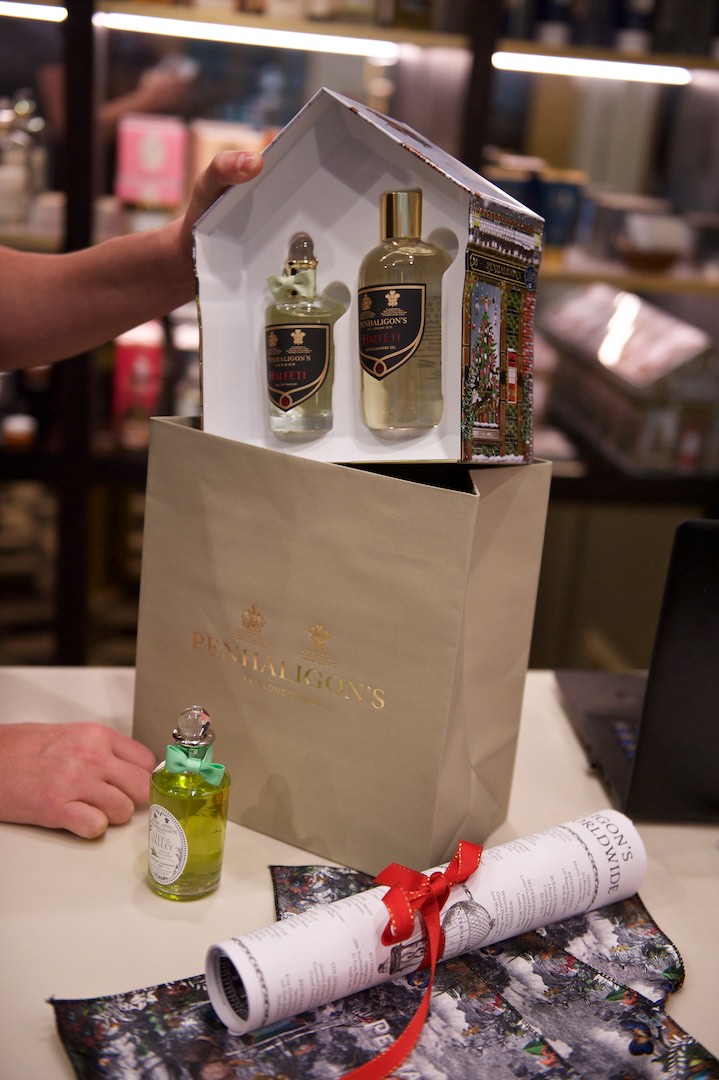 I left with this perfume and shower gel gift set because I knew there is the option to layer the scent or go either/or depending on her preference.  You can of course buy a single item.  Being a candle lover, I almost caved one of them as well.
Two stores down in less than an hour.  I'll be back to check out more brands though since the convenience of them all being in close proximity is a God send.
Question:  Have you started finding gifts yet?   My gift guide from Rockefeller Center!!
This post is sponsored by Rockefeller Center