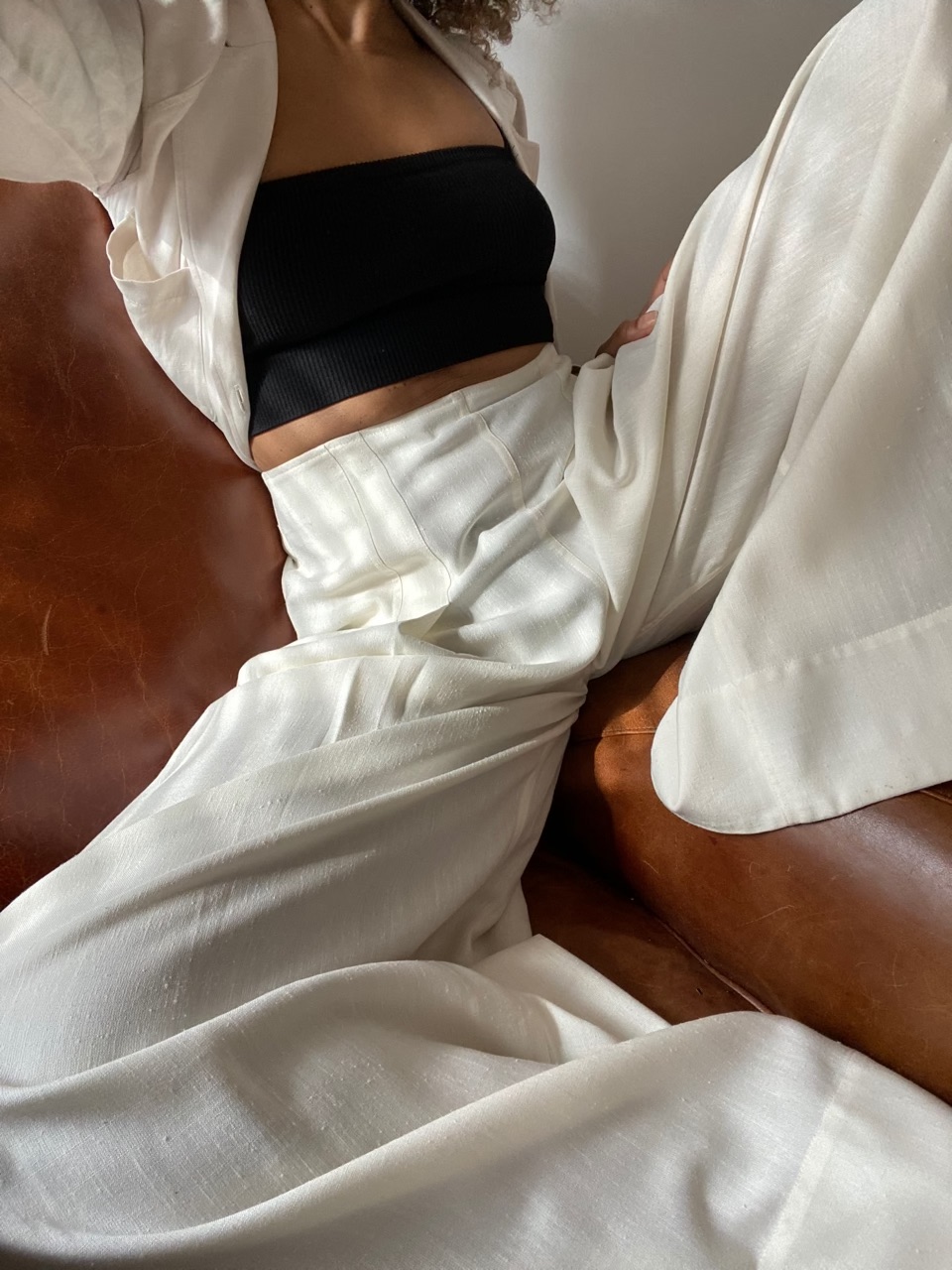 I can't lie.  Being forced to be in more has upped my #WFH game up a couple of notches.  I was more of a jeans and a tee type while bumming around and to be honest I still am, but the frequency of me wanting to wear something better has gone up.  The difference in my overall mood is big enough of a reason why I'm doing it.  It's the same theory of wearing pretty underwear even though you're the only one that will notice it.  It makes you feel better.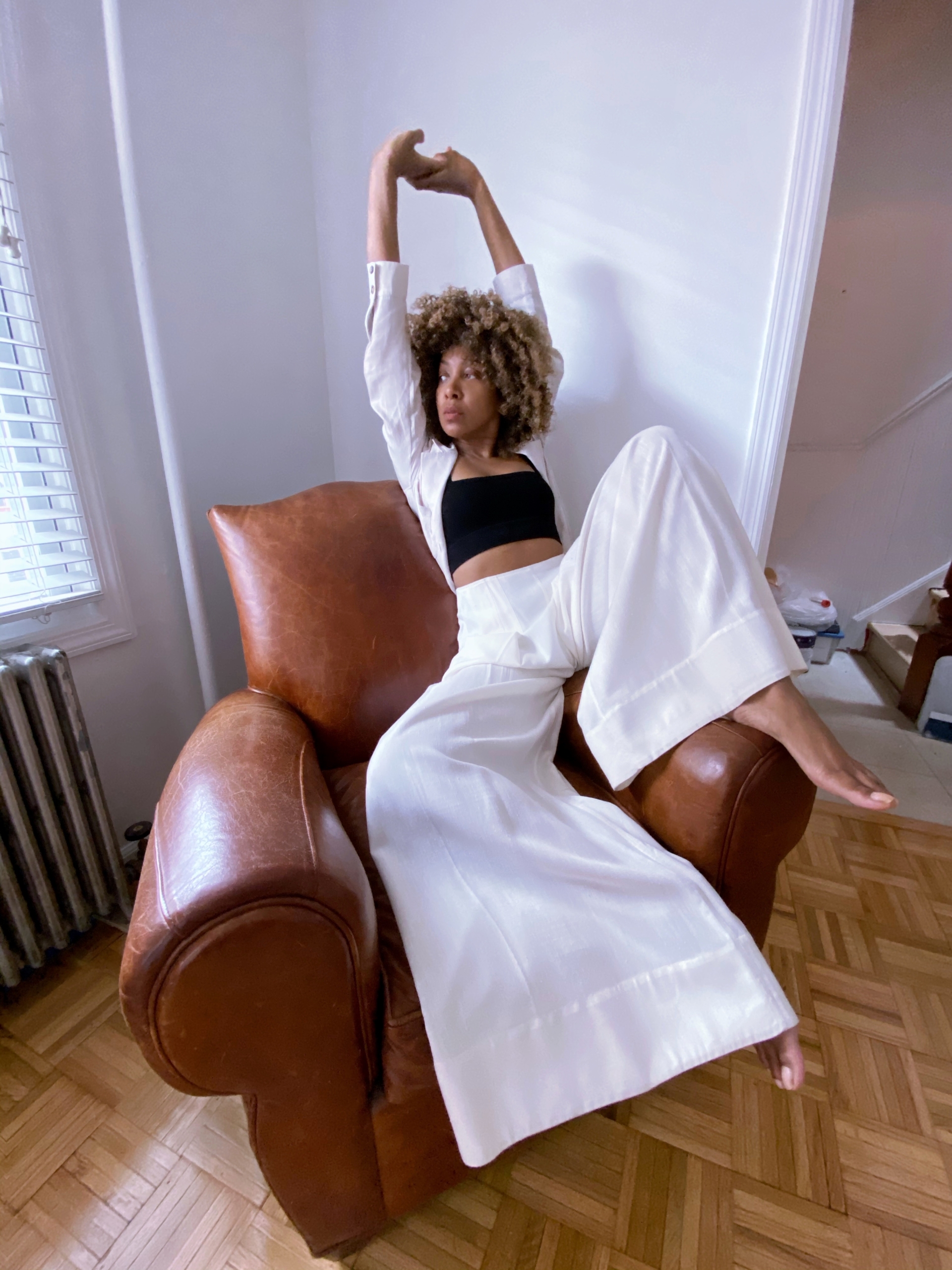 These Jacquemus trousers are a trophy pair.   They were very kindly gifted as part of a collaboration with Moda Operandi last year otherwise I would never own them.  Now I see why they're an investment.  I've never worn a pair of wide leg trousers with a cut like them before.  They're flatteringly high on the waist with a Jedi mind trick cut through the hip and thigh that makes you look like you lost a few pounds. The way that they widen out like parachutes with giant cuffs at the the hem is insane and the sheer volume feels like wearing oceans of linen.  Ok you get the point; they're really good.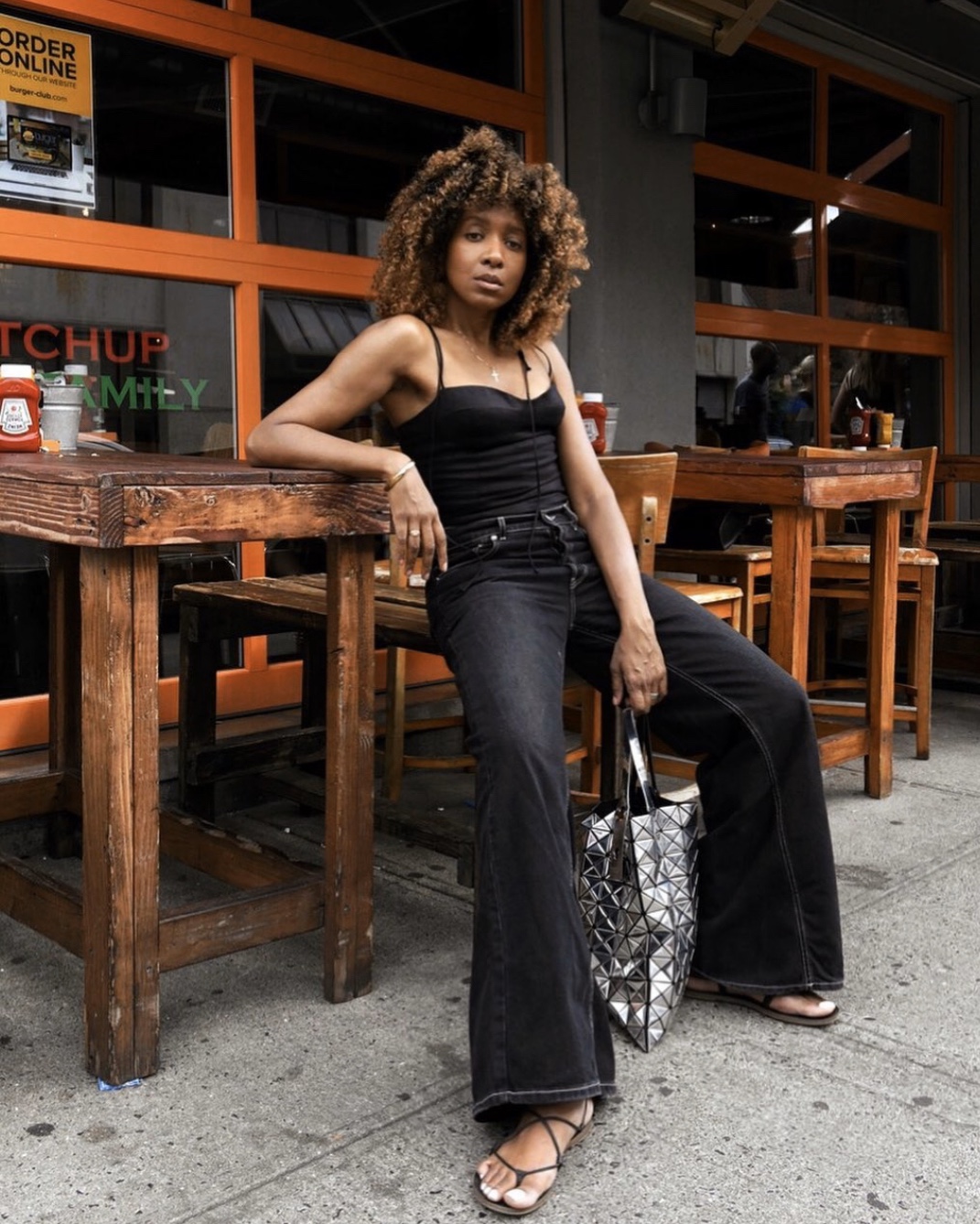 Normally I'm into wide leg jeans like my Ganni jeans with the twisted seam.  You lot know how much I loved the black pair that I got them in blue too.  That swish of denim pooling around the ankles while walking or sitting just got me plus they can sit on the waist, or you can sort of push them down to sit lower (for additional ankle pooling).  Another thing I like about them is the cut.  No two wide legged jeans or trousers are created equal.   The Ganni's are a win because they're cut slim through the hips and then widen out.  Same with my Rachel Comey Legion jeans (OMG I love those).  They're high waisted (very) but flare from a flattering point.  I can spot someone a mile away that's wearing the Legion jeans and they get compliments when worn.  Not the best price wise but you really get what you pay for and you'll have them for life (at least that's my justification).   For a budget version of the Rachel Comey', try the Wrangler wide leg jeans that I got recently.  Enough width to satisfy in a generous volume of denim.  You can see how all these wide leg jeans and the Jacquemus trousers look on me on this YouTube video about casual spring outfits (ignore the slow motion groan part).
Let me know if you cave in trying a pair of wide leg trousers for swishing from room to room and later, when outside.  p.s.   Wear with wedges or flatforms.  You're welcome.