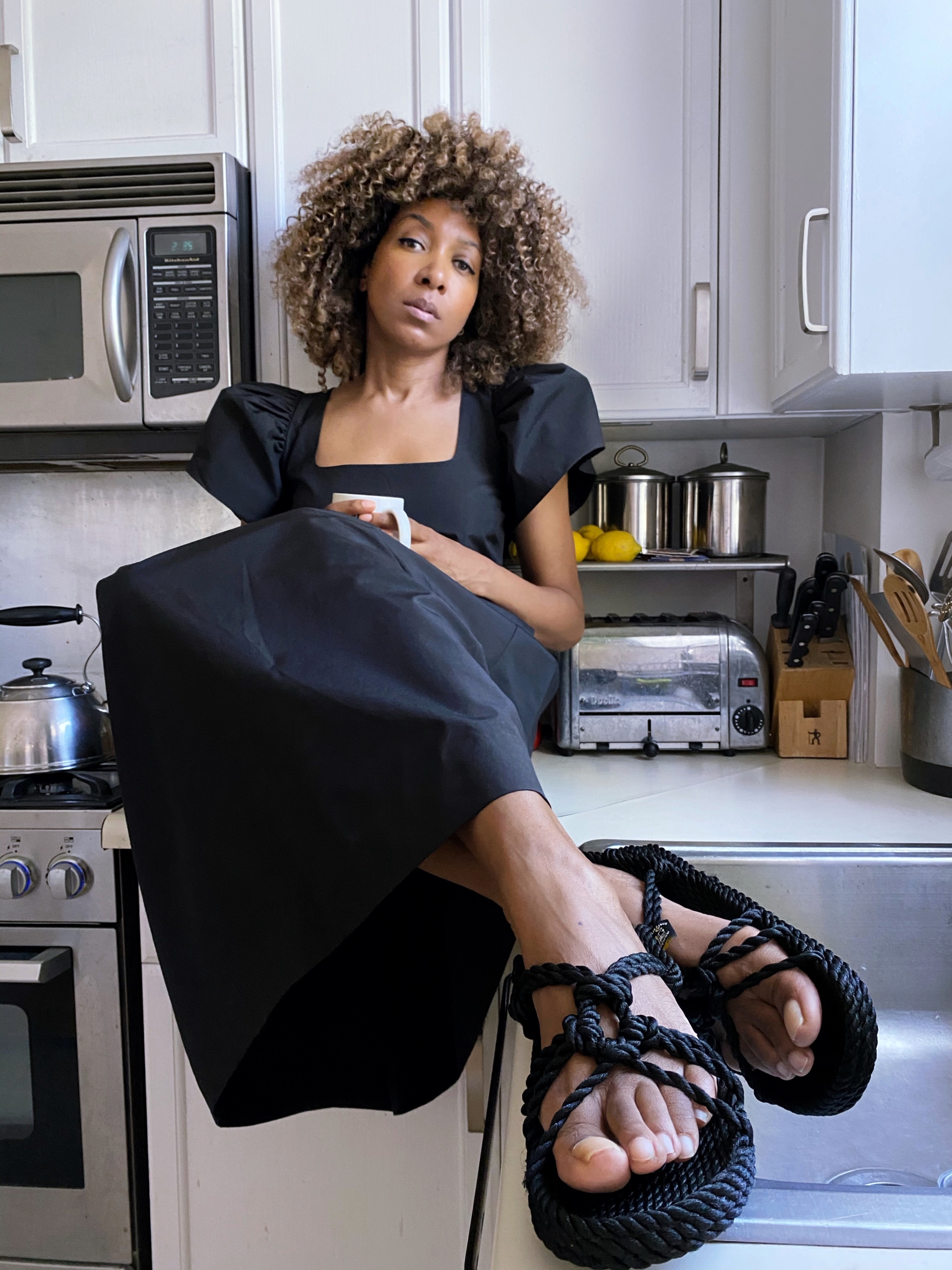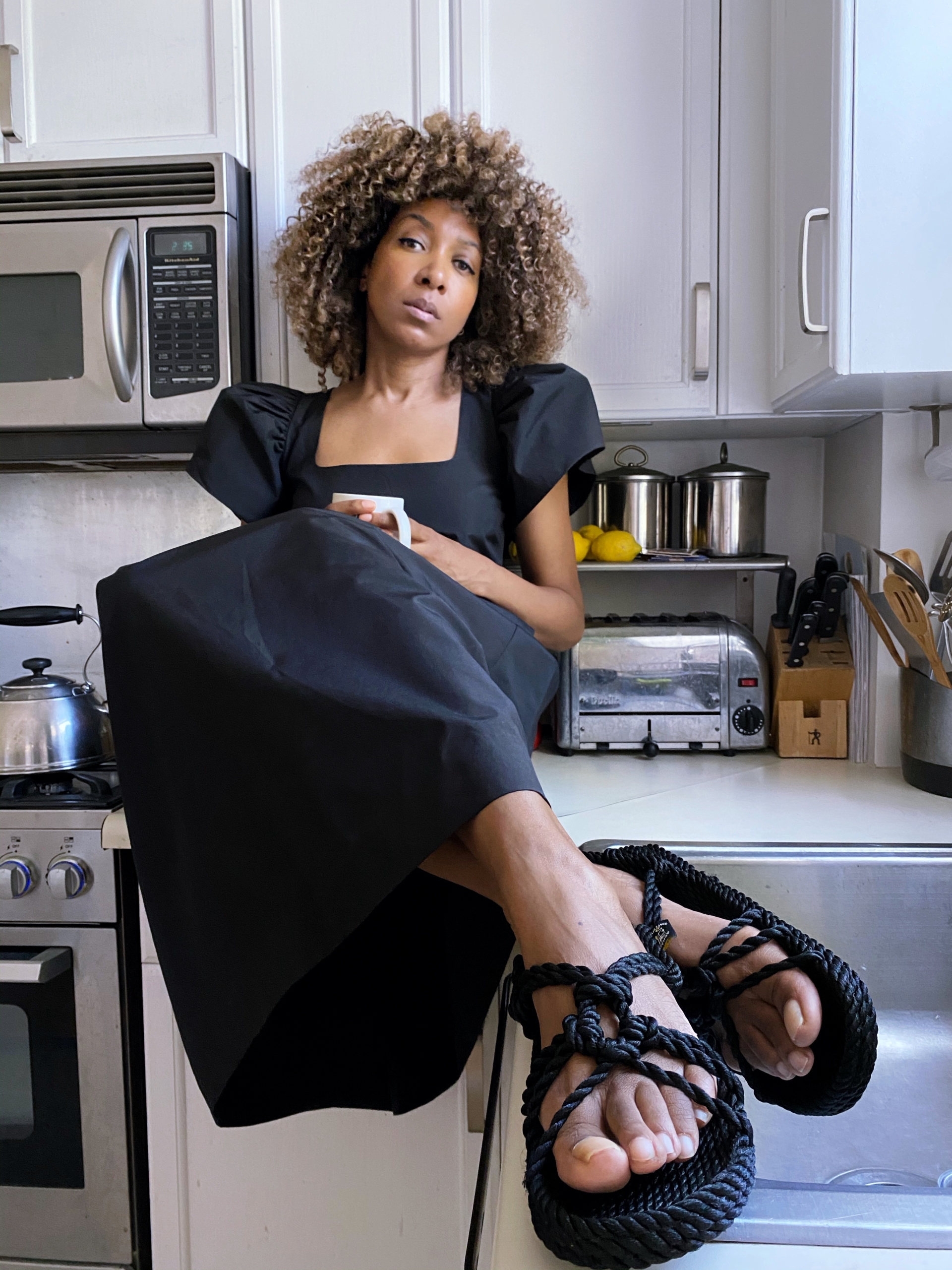 My wardrobe is about as colorful as it gets, but maybe that's why I've been appreciating an all black dress at the moment.    The &Other Stories dress above is currently sold out but I'm checking daily and through ShopTagr (YouTube followers know about this) to get alerts when it's back in stock.  The rope sandals are on sale though and are shown below (they also come in tan).  They run true to size and the material is silky so it's not uncomfortable.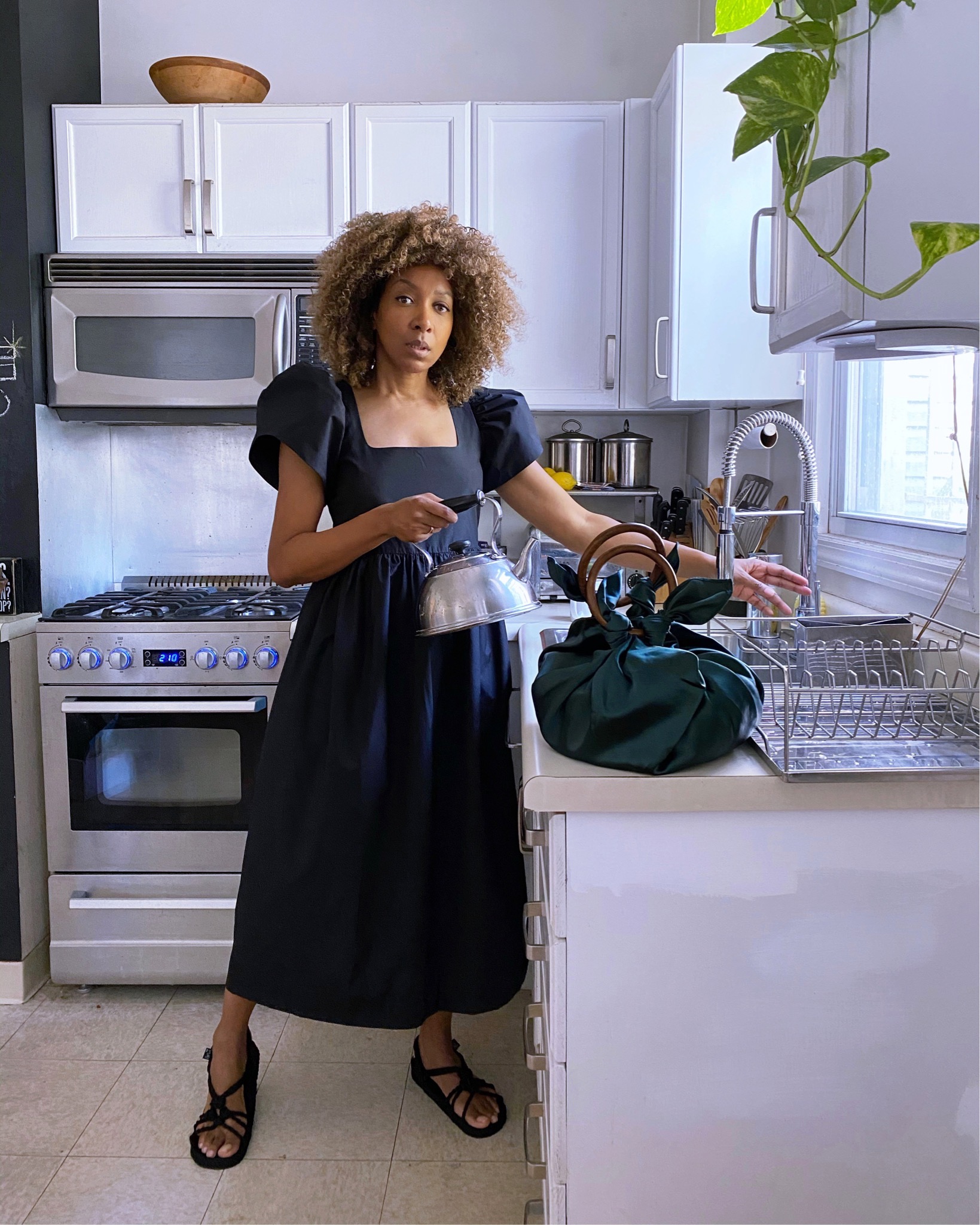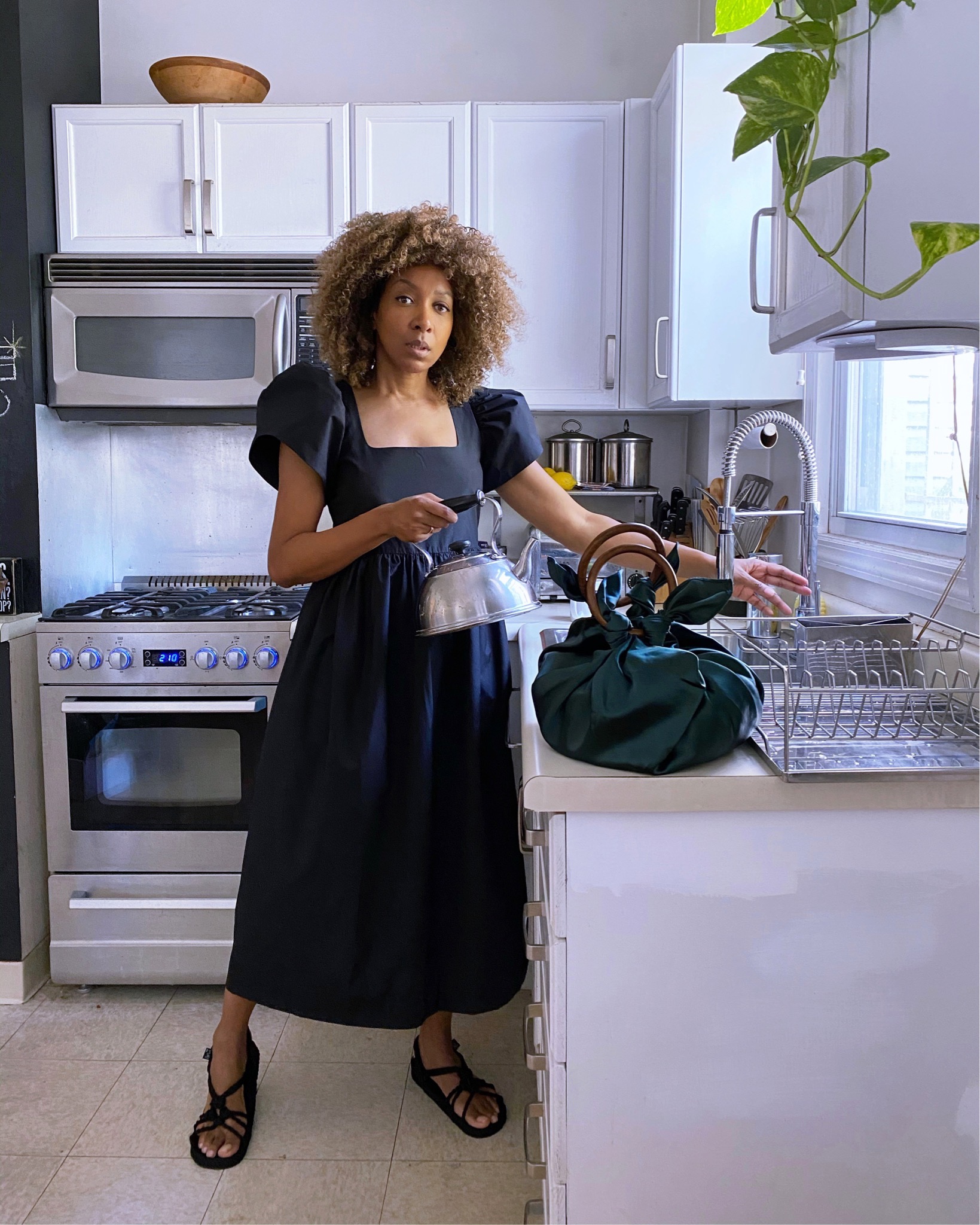 There's no pattern so the focus is all on the dress and nothing else and being all black, you pay more attention to the shape of the dress more.  If it nips at the waist or puffs at the shoulders, it REALLY shows in all black.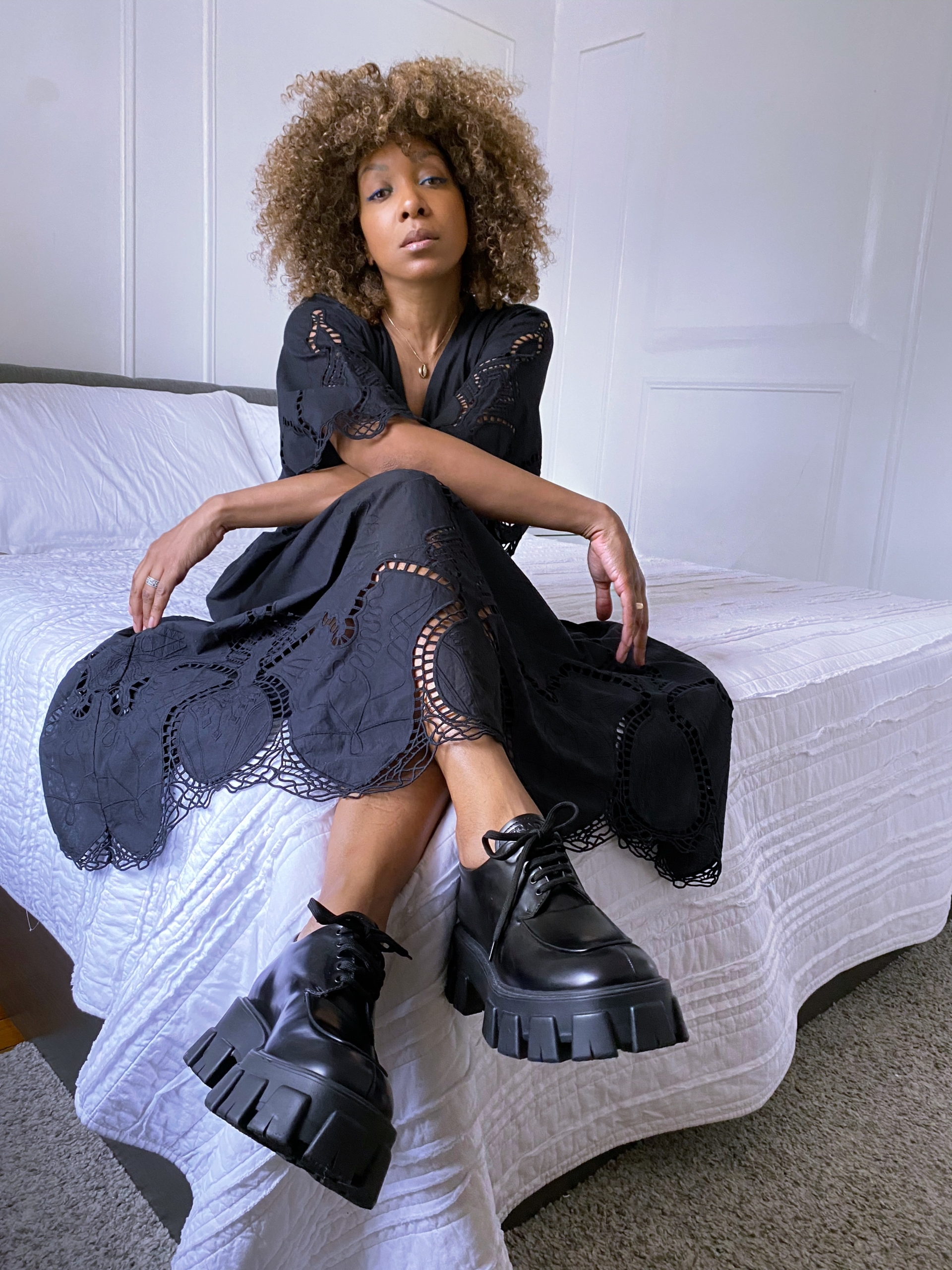 Personally I prefer midi's regardless of colour so below are the ones that I would wear. I feel like they suit a lot of body shapes and most are comfortable enough to float around indoors with a pair of sandals and also if you need to pop out to get some essentials.